Read a book with no people on the cover.
Are you tired of seeing unrealistically beautiful people on the covers of your books? If so, this is the challenge for you! This month we challenge you to read a book with no people on the cover. Find recommendations for adults, teens, tweens, and kids. Get more information about the Read 2021 Challenge here.
Adults
The Lost Shtetl by Max Gross
book
What if there was a town that history missed?
For decades, the tiny Jewish shtetl of Kreskol existed in happy isolation, virtually untouched and unchanged. Spared by the Holocaust and the Cold War, its residents enjoyed remarkable peace. It missed out on cars, and electricity, and the internet, and indoor plumbing. But when a marriage dispute spins out of control, the whole town comes crashing into the twenty-first century.
Pesha Lindauer, who has just suffered an ugly, acrimonious divorce, suddenly disappears. A day later, her husband goes after her, setting off a panic among the town elders. They send a woefully unprepared outcast named Yankel Lewinkopf out into the wider world to alert the Polish authorities.
Venturing beyond the remote safety of Kreskol, Yankel is confronted by the beauty and the ravages of the modern-day outside world – and his reception is met with a confusing mix of disbelief, condescension, and unexpected kindness. When the truth eventually surfaces, his story and the existence of Kreskol make headlines nationwide.
Returning Yankel to Kreskol, the Polish government plans to reintegrate the town that time forgot. Yet in doing so, the devious origins of its disappearance come to the light. And what has become of the mystery of Pesha and her former husband Divided between those embracing change and those clinging to its old world ways, the people of Kreskol will have to find a way to come together . . . or risk their village disappearing for good.
---
Liar's Dictionary by Eley Williams
book
OverDrive eBook
Mountweazel n. the phenomenon of false entries within dictionaries and works of reference. Often used as a safeguard against copyright infringement. Peter Winceworth, Victorian lexicographer, is toiling away at the letter S for Swansby's multivolume Encyclopaedic Dictionary. His disaffection compels him to insert unauthorized fictitious entries into the dictionary in an attempt to assert some sense of individual purpose and artistic freedom. In the present day, Mallory, a young intern employed by the publisher, is tasked with uncovering these mountweazels before the work is digitized. She also has to contend with threatening phone calls from an anonymous caller. Is the change in the definition of marriage really that upsetting? And does the caller really intend for the Swansby's staff to 'burn in hell'? As these two narratives combine, both Winceworth and Mallory discover how they might negotiate the complexities of the often nonsensical, relentless, untrustworthy, hoax-strewn, and undefinable path we call life. An exhilarating debut novel from a formidably brilliant young writer, The Liar's Dictionary celebrates the rigidity, fragility, absurdity, and joy of language.
---
Island Affair by Priscilla Oliveras
book
hoopla eBook
hoopla eAudiobook
OverDrive eBook
Sought-after social media influencer Sara Vance, in recovery from an eating disorder, is coming into her own, with a potential career expansion on the horizon. Despite the good news, her successful siblings (and their perfect spouses) have a way of making her feel like the odd one out. So, when her unreliable boyfriend is a no-show for a Florida family vacation, Sara recruits Luis Navarro–a firefighter paramedic and dive captain willing to play the part of her smitten fiance . . .
Luis's big Cuban familia has been in Key West for generations, and his quiet strength feeds off the island's laidback style. Though guarded after a deep betrayal, he'll always help someone in need–especially a spunky beauty with a surprising knowledge of Spanish curse words. Soon, he and Sara have memorized their "how we met" story and are immersed in family dinners, bike tours, private snorkeling trips . . . sharing secrets, and slow, melting kisses. But when it's time for Sara to return home, will their fake relationship fade like the stunning sunset . . . or blossom into something beautiful?
---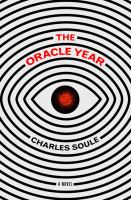 The Oracle Year by Charles Soule
book
book on CD
hoopla eBook
hoopla eAudiobook
Freading eBook
Knowledge is power. So when an unassuming Manhattan bassist named Will Dando awakens from a dream one morning with 108 predictions about the future in his head, he rapidly finds himself the most powerful man in the world. Protecting his anonymity by calling himself the Oracle, he sets up a heavily guarded Web site with the help of his friend Hamza to selectively announce his revelations. In no time, global corporations are offering him millions for exclusive access, eager to profit from his prophecies.
He's also making a lot of high-powered enemies, from the President of the United States and a nationally prominent televangelist to a warlord with a nuclear missile and an assassin grandmother. Legions of cyber spies are unleashed to hack the Site-as it's come to be called-and the best manhunters money can buy are deployed not only to unmask the Oracle but to take him out of the game entirely. With only a handful of people he can trust-including a beautiful journalist-it's all Will can do just to survive, elude exposure, and protect those he loves long enough to use his knowledge to save the world.
---
Midnight Water City by Chris McKinney
book
OverDrive eBook
Year 2142: Earth is forty years past a near-collision with the asteroid Sessho-seki. Akira Kimura, the scientist responsible for eliminating the threat, has reached heights of celebrity approaching deification. But now, Akira feels her safety is under threat, so after years without contact, she reaches out to her former head of security, who has since become a police detective.
When he arrives at her deep-sea home and finds Akira methodically dismembered, this detective will risk everything–his career, his family, even his own life–and delve back into his shared past with Akira to find her killer. With a rich, cinematic voice and burning cynicism, Midnight, Water City is both a thrilling neo-noir procedural and a stunning exploration of research, class, climate change, the cult of personality, and the dark sacrifices we are willing to make in the name of progress.
---
Once There Were Wolves by Charlotte McConaghy
book
OverDrive eBook
Inti Flynn arrives in Scotland with her twin sister, Aggie, to lead a team of biologists tasked with reintroducing fourteen gray wolves into the remote Highlands. She hopes to heal not only the dying landscape, but Aggie, too, unmade by the terrible secrets that drove the sisters out of Alaska.
Inti is not the woman she once was, either, changed by the harm she's witnessed–inflicted by humans on both the wild and each other. Yet as the wolves surprise everyone by thriving, Inti begins to let her guard down, even opening herself up to the possibility of love. But when a farmer is found dead, Inti knows where the town will lay blame. Unable to accept her wolves could be responsible, Inti makes a reckless decision to protect them. But if the wolves didn't make the kill, then who did? And what will Inti do when the man she is falling for seems to be the prime suspect?
---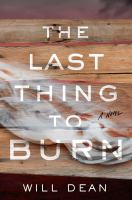 The Last Thing to Burn by Will Dean
book
On an isolated farm in the United Kingdom, a woman is trapped by the monster who kidnapped her seven years ago. When she discovers she is pregnant, she resolves to protect her child, no matter the cost, and starts to meticulously plot her escape. But when another woman is brought into the fold on the farm, her plans go awry. Can she save herself, her child, and this innocent woman at the same time? Or is she doomed to spend the remainder of her life as a captive?
---
The Bone Maker by Sarah Beth Durst
book
OverDrive eBook
Twenty-five years ago, five heroes risked their lives to defeat the bone maker Eklor – a corrupt magician who created an inhuman army using animal bones. But victory came at a tragic price. Only four of the heroes survived.
Since then, Kreya, the group's leader, has exiled herself to a remote tower and devoted herself to one purpose: resurrecting her dead husband. But such a task requires both a cache of human bones and a sacrifice – for each day he lives, she will live one less.
She'd rather live one year with her husband than a hundred without him, but using human bones for magic is illegal in Vos. The dead are burned – as are any bone workers who violate the law. Yet Kreya knows where she can find the bones she needs: the battlefield where her husband and countless others lost their lives.
But defying the laws of the land exposes a terrible possibility. Maybe the dead don't rest in peace after all.
Five warriors – one broken, one gone soft, one pursuing a simple life, one stuck in the past, and one who should be dead. Their story should have been finished. But evil doesn't stop just because someone once said, "the end."
Teens
A Complicated Love Story Set in Space by Shaun David Hutchinson
book
When Noa closes his eyes on Earth and wakes up on a spaceship called Qriosity just as it's about to explode, he's pretty sure things can't get much weirder… Boy is he wrong.
Trapped aboard Qriosity are also DJ and Jenny, neither of whom remember how they got onboard the ship. Together, the three face all the dangers of space, along with murder, aliens, a school dance, and one really, really bad day. But none of this can prepare Noa for the biggest challenge–falling in love. And as Noa's feelings for DJ deepen, he has to contend not just with the challenges of the present, but also with his memories of the past.
However, nothing is what it seems on Qriosity, and the truth will upend all of their lives forever.
Love is complicated enough without also trying to stay alive.
---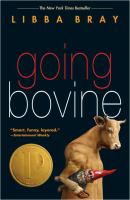 Going Bovine by Libba Bray
book
OverDrive eBook
When Cameron finds out he's sick and going to die, he embarks on the mother of all road trips through a twisted America to find out how to live and what matters most. 'The best day of my life happened when I was five and almost died at Disney World. I'm sixteen now, so you can imagine that's left me with quite a few days of major suckage.' Cameron has just had some bad news: he's sick and is going to die. Which totally sucks. But then hope arrives in the form of Dulcie, a loopy punk angel with a bad sugar habit who promises Cam there is a cure if he's willing to go in search of it. With the help of Gonzo, a death-obsessed, video-gaming dwarf, and a garden gnome who might just be the Viking god Balder, Cam sets off on the mother of all road trips through a twisted America of smoothie-drinking happiness cults (and possible serial killers), parallel universe-hopping physicists, mythic New Orleans jazz musicians, whacked-out television game shows, snow globe vigilantes, and disenfranchised, fame-hungry teens and into the heart of what matters most.
---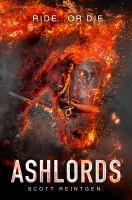 Ashlords by Scott Reintgen
book
Every year since the Ashlords were gifted phoenix horses by their gods, they've raced them. First into battle, then on great hunts, and finally for the pure sport of seeing who rode the fastest. Centuries of blood and fire carved their competition into a more modern spectacle: The Races.
Over the course of a multi-day event, elite riders from clashing cultures vie to be crowned champion. But the modern version of the sport requires more than good riding. Competitors must be skilled at creating and controlling phoenix horses made of ash and alchemy, which are summoned back to life each sunrise with uniquely crafted powers to cover impossible distances and challenges before bursting into flames at sunset. But good alchemy only matters if a rider knows how to defend their phoenix horse at night. Murder is outlawed, but breaking bones and poisoning ashes? That's all legal and encouraged.
In this year's Races, eleven riders will compete, but three of them have more to lose than the rest–a champion's daughter, a scholarship entrant, and a revolutionary's son. Who will attain their own dream of glory? Or will they all flame out in defeat?
---
The Inheritance Games by Jennifer Lynn Barnes
book
OverDrive eBook
Avery Grambs has a plan for a better future: survive high school, win a scholarship, and get out. But her fortunes change in an instant when billionaire Tobias Hawthorne dies and leaves Avery virtually his entire fortune. The catch? Avery has no idea why — or even who Tobias Hawthorne is.
To receive her inheritance, Avery must move into sprawling, secret passage-filled Hawthorne House, where every room bears the old man's touch — and his love of puzzles, riddles, and codes. Unfortunately for Avery, Hawthorne House is also occupied by the family that Tobias Hawthorne just dispossessed. This includes the four Hawthorne grandsons: dangerous, magnetic, brilliant boys who grew up with every expectation that one day, they would inherit billions. Heir apparent Grayson Hawthorne is convinced that Avery must be a conwoman, and he's determined to take her down. His brother, Jameson, views her as their grandfather's last hurrah: a twisted riddle, a puzzle to be solved. Caught in a world of wealth and privilege, with danger around every turn, Avery will have to play the game herself just to survive.
---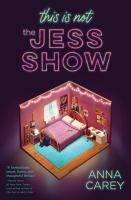 This is not the Jess Show by Anna Carey
book
OverDrive eBook
OverDrive eAudiobook
The year is 1998: Titanic just won 6 Oscars, boy bands are dominating MTV's airwaves, and like any other teenager Jess Flynn is just trying to survive high school. Between a crush on her childhood best friend, overprotective parents, and her sister's worsening health, the only constant is her hometown of Swickley, which feels smaller by the day. Jess is resigned to her small-town life, until the day she discovers a mysterious device with an apple logo, causing her to question everything and everyone she's ever known. As more cracks appear in Jess's world, she faces a choice: can she live the rest of her life knowing it's a lie or should she risk everything for the truth?
---
The Loop by Ben Oliver
book
hoopla eAudiobook
It's Luka Kane's sixteenth birthday and he's been inside The Loop for over two years. Every inmate is serving a death sentence with the option to push back their execution date by six months if they opt into Delays, scientific and medical experiments for the benefit of the elite in the outside world.But rumors of a war on the outside are spreading amongst the inmates, and before they know it, their tortuous routine becomes disrupted. The government issued rain stops falling. Strange things are happening to the guards. And it's not long until the inmates are left alone inside the prison.Were the chains that shackled Luka to his cell the only instruments left to keep him safe? In a thrilling shift, he must overcome fellow prisoners hell-bent on killing him, the warden losing her mind, the rabid rats in the train tunnels, and a population turned into murderous monsters to try and break out of The Loop, save his family, and discover who is responsible for the chaos that has been inflicted upon the world. Perfect for fans of The Maze Runner and The Fifth Wave.
---
Reverie by Ryan La Sala
book
OverDrive eBook
Freading eBook
All Kane Montgomery knows is that the police found him half-dead in the river. The only witness — his little sister Sophia — claims he was dragged there by something not of this world. If Kane can"t come up with a better explanation, he'll be shipped off to a ward.
As Kane pieces together clues, he's confronted by reality rapidly coming undone. The local community college warps into a subterranean temple, a historical estate nearby blooms into a Victorian romance, and people come out of the woodwork, claiming to be his secret friends. Increasingly tangible and terrifying realities materialize around Kane…and then his memories begin to return.
---
The Shadow War by Lindsay Smith
book
World War II is raging, and five teens are looking to make a mark. Daniel and Rebeka seek revenge against the Nazis who slaughtered their family; Simone is determined to fight back against the oppressors who ruined her life and corrupted her girlfriend; Phillip aims to prove that he's better than his worst mistakes; and Liam is searching for a way to control the portal to the shadow world he's uncovered, and the monsters that live within it–before the Nazi regime can do the same. When the five meet, and begrudgingly team up, in the forests of Germany, none of them knows what their future might hold.
As they race against time, war, and enemies from both this world and another, Liam, Daniel, Rebeka, Phillip, and Simone know that all they can count on is their own determination and will to survive. With their world turned upside down, and the shadow realm looming ominously large–and threateningly close–the course of history and the very fate of humanity rest in their hands. Still, the most important question remains: Will they be able to save it?
Tweens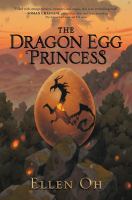 The Dragon Egg Princess by Ellen Oh
book
hoopla eBook
hoopla eAudiobook
Freading eBook
In a kingdom filled with magic, Jiho Park and his family are an anomaly–magic doesn't affect them.
Jiho comes from a long line of forest rangers who protect the Kidahara–an ancient and mysterious wood that is home to powerful supernatural creatures. But Jiho wants nothing to do with the dangerous forest.
Five years ago, his father walked into the Kidahara and disappeared. Just like the young Princess Koko, the only daughter of the kingdom's royal family. Jiho knows better than anyone else the horrors that live deep in the magical forest and how those who go in never come back.
Now the forest is in danger from foreign forces that want to destroy it, and a long-forgotten evil that's been lurking deep in the Kidahara for centuries finally begins to awaken. Can a magic-less boy, a fierce bandit leader, and a lost princess join forces and save their worlds before it's too late?
---
The Midnight Hour by Benjamin Read
book
When strange late-night letters start arriving at home, Emily's parents set off to investigate. But when her parents disappear completely, Emily is left alone to face the weird strangers who begin to appear at her door. Taking all the clues at her disposal, she'll set off to discover the secret world of the Midnight Hour-a Victorian London frozen in time, full of magic and monsters. Kept safe by an age-old agreement, the Night Folk of the Midnight Hour have been exiled to a parallel world that can only be accessed by a select few. But when the division of the two worlds is threatened, Emily must battle the clock and search for her parents while navigating this dark and unknown version of London. Armed only with a packed lunch, her very sleepy hedgehog, and her infamously argumentative mouth, Emily must escape bloodthristy creatures of the night, figure out her family secrets, and just maybe save the world.
---
The Hedgehog of Oz by Cory Leonardo
book
Marcel the hedgehog used to live with his beloved owner Dorothy, but since getting hopelessly lost, he's tried to forget the happy home he left behind. Now, Marcel lives a quiet life in the abandoned balcony of The Emerald City Theater where he subsists on dropped popcorn and the Saturday showings of The Wizard of Oz.
But when he's discovered, Marcel is taken far away from everything he knows and ends up lost once more. His quest to return to The Emerald City Theater leads him to Mousekinland, where he meets Scamp, a tiny mouse armed with enormous spirit (and a trusty sling-shooter). Before long, they're joined by an old gray squirrel, Ingot, who suffers from bad memories and a broken heart and Tuffy, a baby raccoon lost and afraid in the forest. And the travelers attract the attention of an owl named Wickedwing, who stalks them as they search for the old theater. From field to forest, glittering theatre to the gutter, the animals' road home is a dark and winding journey. But sometimes you need to get a little lost before you can be found.
---
Buster by Caleb Zane Huett
book
Buster's in big trouble. He's been dragged to Dog Court for breaking one of the most sacred of all dog rules: Never, ever talk to a human, or let a human know how smart you really are. But he swears he had a good reason! The boy he's been taking care of, Tonio, needed his help in a big way. You see, Tonio is afraid all the time – afraid of saying or doing the wrong thing, afraid of making a fool of himself or (even worse) hurting someone else's feelings. His doctor thinks having a therapy dog will help his anxiety – and Buster wants to help. He really wants to help. Even if it means breaking the rules. . . .
---
Real Pigeons Fight Crime by Andrew McDonald
book
Spending too much time staring at birds out your window? Well take another look, because what looks like an ordinary pigeon might just be saving your butt. Meet the heroic pigeons secretly flying around chasing bad guys in this hilarious illustrated series perfect for fans of BAD GUYS and DOG MAN.
What do REAL PIGEONS do? They fight crime, of course Wait, what? You didn't know your town is protected by a secret squad of crime-fighting feathered friends? Well, you are about to get schooled. REAL PIGEONS solve mysteries. REAL PIGEONS fight bad guys. And REAL PIGEONS won't stop until your neighborhood is safe and the questions are all answered: Like, why have all the breadcrumbs disappeared? And which food truck smells the best?
---
Case File: Little Claws by Eliot Schrefer
book
When an animal is in trouble, there's only one place to turn: the Animal Rescue Agency!
Dashing Esquire Fox used to organize the world's most elaborate chicken raids until the day she encountered Mr. Pepper. Meeting the blustery old rooster changed her heart, convincing her to turn from a life of crime and instead form the Animal Rescue Agency, which masterminds rescue operations across the globe.
Esquire and her unlikely chicken business manager coordinate their far-flung agents to get them to the Arctic. In that frozen land they learn that what happened to the polar bear cub was no accident-and that saving him will pit them against the scariest predator in the world: a human.
---
The First Case by Felix Gumpaw
book
Puppy PI Rider Woofson thought he was the only detective at Pawston Elementary, but while bringing down a pencil theft ring, he finds out that there are other super sleuths at school. Fortunately (or not ) there's plenty of pet-ty crime happening at Pawston, so Rider joins forces with the other puppy PIs to form the PI Pack–the best (and only ) detective group at school.
Their first case is high stakes because it hits every student in the belly…a lunchtime bandit is stealing the best food from the cafeteria! Will the Pup Detectives bring the noodle nabber to justice, or will the hungry students of Pawston be left to endure Soup Surprise for lunch every day?
---
Super Rabbit Boy's Team-up Trouble by Thomas Flintham
book
When King Viking, Miss Business, and their henchmen team up to cause trouble, Super Rabbit Boy and Mega Mole Girl also join forces, but will they be able to work together to save the world?
Kids
Mumbo Jumbo, Stay Out of the Gumbo by Johnette Downing
book
With her trademark lyricism, Louisiana musician and author Johnette Downing draws readers through an Acadian landscape. This brand-new tale introduces a cagey rooster who vows not to be in the communal gumbo pot this Courir de Mardi Gras. Downing provides a glossary of traditional French-Cajun words used in the story and a delicious recipe for gumbo z'herbes.
---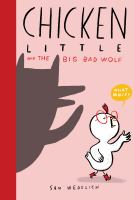 Chicken Little and the Big Bad Wolf by Sam Wedelich
book
hoopla eAudiobook
Chicken Little is NOT afraid of anything, not even a wolf. No matter how big or bad he is. In fact, she's never even seen a wolf. So when a real wolf shows up and ruffles her feathers, what's a fretful fowl to do? Join the frenzied flock and fly the coop? Or find out if this newcomer is as bad as his reputation?
---
Fair Shares by Pippa Goodhart
book
When Bear and Hare try to reach some juicy pears, they realize they need some help. Hare finds three chairs, but is it fair that Hare has two chairs and Bear only one? But when they each use one chair, Hare still can't reach the pears! So a little friend teaches them that fair isn't always everyone getting the same thing … with hilarious results! A beautifully simple picture book that considers, what is fair? The answer is not always as simple as you'd think!
---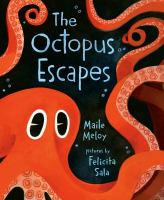 The Octopus Escapes by Maile Meloy
book
The octopus is happy in his undersea cave until one day, a diver captures him and takes him to live in an aquarium. The humans give him food and tests that look like toys. But every day is the same, and the octopus soon tires of captive life. And so, under the cover of darkness, he makes his daring escape…
---
Bear and Wolf by Daniel Salmieri
book
Bear and Wolf become unlikely companions one winter's evening when they discover each other out walking in the falling snow.
---
The Rock from the Sky by Jon Klassen
book
There is a spot.
It is a good spot.
It is the perfect spot to stand.
There is no reason to ever leave.
But somewhere above there is also a rock.
A rock from the sky. Here comes The Rock from the Sky, a hilarious meditation on the workings of friendship, fate, shared futuristic visions, and that funny feeling you get that there's something off somewhere, but you just can't put your finger on it. Merging broad visual suspense with wry wit, celebrated picture book creator Jon Klassen gives us a wholly original comedy for the ages.
---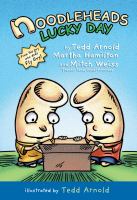 Noodleheads Lucky Day by Tedd Arnold
book
Twin brothers Mac and Mac are soooo lucky. How lucky are they?
– When they get hit on the head with an acorn, they're lucky that little acorns and not big watermelons grow on trees.
– When their frenemy Meatball gives them a bag full of bees, they're lucky that Mom has just built a beehive to put them in.
– And when their watermelon DOESN'T hatch a kitten, they're lucky that there's another way to get a pet.
---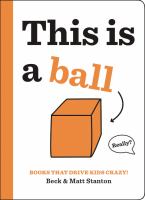 This is a ball by Beck Stanton
book
For the giggling masses who love Herve Tullet's modern classic PRESS HERE and BJ Novak's #1 NYT bestseller THE BOOK WITH NO PICTURES comes this brilliant Australian book that will frustrate … and delight!
For the Grown-Ups:
You know how you're right all the time? All. The. Time. Yes, well, it's time to give the kids a turn. Which is why everything you read in this book is going to be wrong. But that's okay, because the kids are going to correct you. And they're going to love it!
*All summaries courtesy of the publisher unless otherwise noted.