Do you love Dogman by Dav Pilkey? If so, check out these read-alikes. Recommended by Ashley Lee.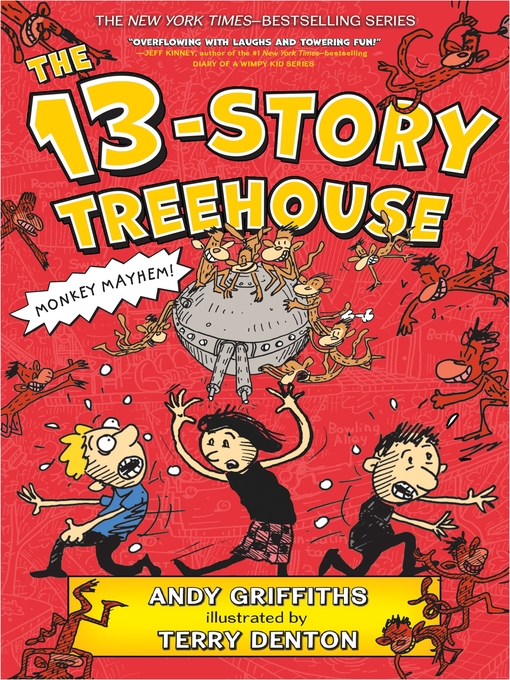 13-Story Treehouse by Andy Griffiths and Terry Denton
Overdrive ebook
Overdrive ebook series
Andy and Terry live in a treehouse. But it's not just any old treehouse. It's the most amazing treehouse in the world!

This treehouse has thirteen stories, a bowling alley, a see-through swimming pool, a secret underground laboratory, and a marshmallow machine that follows you around and automatically shoots marshmallows into your mouth whenever you are hungry.

Life would be perfect for Andy and Terry if it wasn't for the fact that they have to write their next book, which is almost impossible because there are just so many distractions, including thirteen flying cats, giant bananas, mermaids, sea monsters pretending to be mermaids, enormous gorillas, and dangerous burp gas-bubblegum bubbles!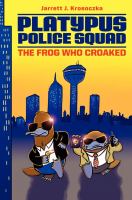 Platypus Police Squad: The Frog Who Croaked by Jarrett J. Krosoczka
book
hoopla audiobook
Platypus Police Squad: The Frog Who Croaked is the first in a series of zany, action-packed middle-grade mysteries featuring platypus police detectives Rick Zengo and Corey O'Malley. When a call comes in about a crime down at the docks involving a missing schoolteacher and a duffle bag full of illegal fish, Zengo and O'Malley are going to have to learn to set their differences aside if they want to get to the bottom of this. Especially when the clues all point to Frank Pandini Jr., Kallamazoo's first son and its most powerful, well-respected businessman. Fans of Adam Rex, Jon Scieszka, and Jarrett J. Krosoczka's own Lunch Lady graphic novels will flip for Jarrett's new series of illustrated middle-grade novels.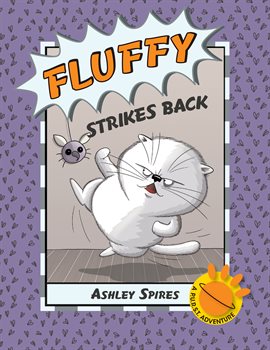 The P.U.R.S.T. Adventures: Fluffy Strikes Back by Ashley Spires 
book
hoopla comic
hoopla comic series
Sergeant Fluffy Vandermere's number-one job is protecting the world from alien domination (aka bugs), and he takes his responsibility very seriously. So when the unthinkable happens and aliens invade headquarters — bzzzzzz — Fluffy sets out on a daring solo mission to defeat the intruders, rescue the hostages and — POW! THWAP! KRUNK! — save the world! This easy-to-read graphic novel is perfect for emergent readers. Sound effects, secret-agent elements and litter box humor add to the fun. The hilarious premise offers keen insight into the secret lives of cats, and touches on the very real themes of leadership, teamwork and bravery. Holy Hairballs! What a cat! What a leader! What an adventure!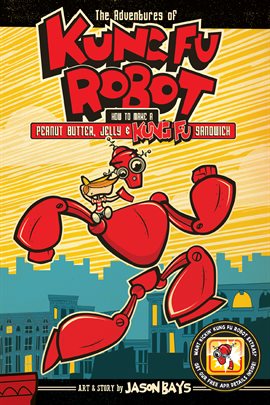 The Adventures of Kung Fu Robot: How to make a peanut butter, jelly and kung fu sandwich by Jason Bays
hoopla comic
hoopla ebook
Based on the best-selling app, this madcap graphic novel follows the adventures of a robotic superhero and his best friend as they rush to save the city from the clutches of their evil arch nemesis, Kung pow Chicken, and his army of android ninja henchmen. Kung Fu Robot is an international machine of mystery and the savior of all things awesome and cool. He's the world record holder for ice cream sandwiches eaten in one sitting, the reigning champion of continuous nunchucking, and once won a bronze medal for the simultaneous stomach rubbing and head patting. Together with his 9-year old sidekick, Marvin, he faces his arch-nemesis, Kung Pow Chicken: a robotically-enhanced, foul fowl bent on destroying the city's peanut butter and jelly supply. Kung Fu Robot and Marvin must save the day . . . and their lunches!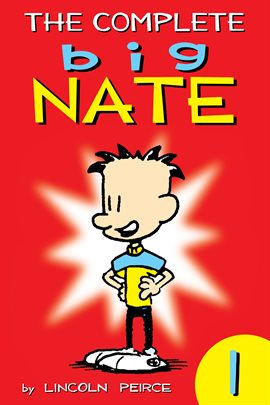 The Complete Big Nate Vol 1 by Lincoln Pierce
book
book series
hoopla comic
hoopla comic series
Overdrive ebook
Overdrive ebook series
The Complete Big Nate collects every daily and Sunday cartoon ever syndicated. Presented in a numbered series of e-books, each containing one year's worth of strips, this is a goldmine for all Big Nate fans to see many cartoons that have never been published in books. Aspiring cartoonist Nate Wright is the star of Big Nate. As a popular middle-grade book character, Nate is 11 years old, four-and-a-half feet tall, and the all-time record holder for detentions in school history. He's a self-described genius and sixth grade Renaissance Man. Nate, who lives with his dad and older sister, has a habit of annoying his family, friends, and teachers with his sarcasm.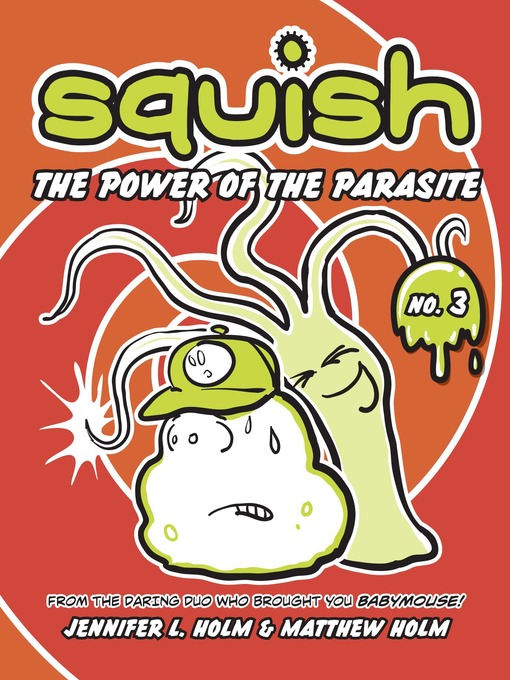 Squish: The Power of the Parasite by Jennifer L. Holm and Matthew Holm
book
book series
Overdrive ebook
Introducing Squish—a hilarious, action packed graphic novel series from the award-winning creators of Babymouse! Filled with superheroes, comics within comics, and gross-out science, Squish is perfect for fans of Dav Pilkey's Captain Underpants, Dan Gutman's Weird School, and Jarrett Krosoczka's Lunch Lady.
School's out! Everyone's favorite amoeba is headed to summer camp! But instead of SUPER AWESOME FUN, Squish's summer is turning out to be SUPER AWESOME TERRIFYING! For one thing, Squish can't swim. And to make matters worse, his new camp friend is a Hydra (scientific fact: A hydra's tentacles can paralyze you!). Will Squish sink or will he swim this summer? (And what's up with Pod and black holes anyway??) Find out the answers to these questions and more in the super spectacular adventure, Squish #4: The Power of the Parasite.

You can draw comics, too! Look in the back to find out how to draw one of the Squish characters. Also includes instructions for a sensational science experiment you can do at home.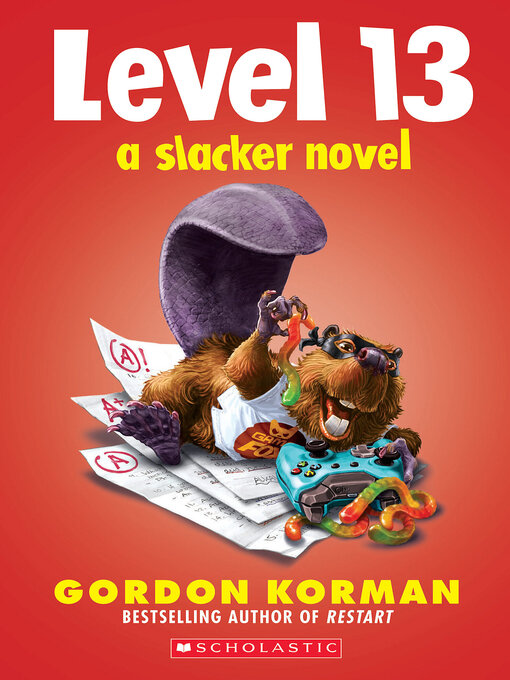 Level 13: A Slacker Novel by Gordon Korman
book
audiobook on CD
Overdrive ebook
RbDigital audiobook
Cameron Boxer, king of the slackers, has found something worth his time. By playing video games online in front of an audience he can find both fame AND fortune — especially with Elvis (a beaver who seems to love video games as much as Cam) at his side. The only problem? Things keep getting in Cam's way. Like school. And the club he accidentally started. And the misguided people in his life who don't think beavers should be playing video games. It's going to take some trickery, some close calls, and a fierce devotion to slacking in order for Cam to get to his goal — conquering the game's infamous Level 13. But if any slacker can do it, Cam can.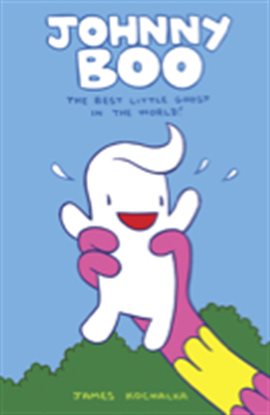 Johnny Boo Vol. 1: The Best Little Ghost in the World by James Kochalka
hoopla comic
hoopla comic series
Johnny Boo and his pet ghost Squiggle enthusiastically frolic and roughhouse, having ghost races and drinking melted ice cream, but they often accidently hurt each other's feelings, and have to comfort and console one another. When the giant pink and yellow Ice Cream Monster bumbles into their lives, they go into a mad panic … until they discover that he's actually quite friendly. But even though he's friendly, he's also completely wild and unpredictable, and he impulsively swallows Squiggle whole. Some wild loop-the-loops from Squiggle inside his stomach cause a bout of uncontrollable burping, and the Ice Cream Monster burps Squiggle up unscathed. But now how do they stop the burping?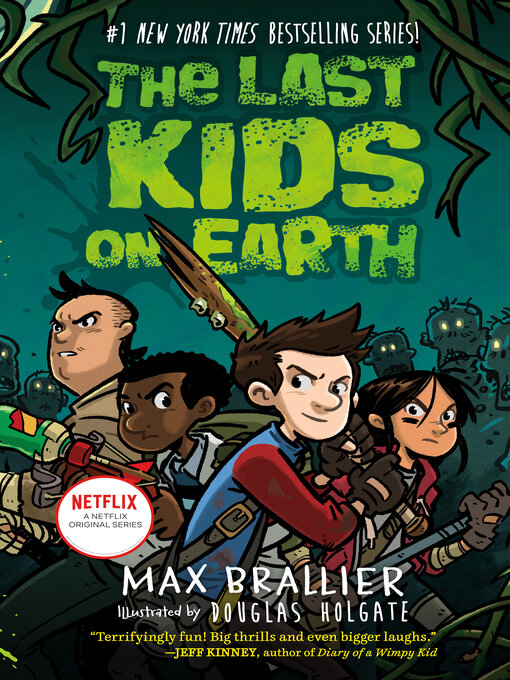 The Last Kids on Earth by Max Brallier and Douglas Holgate
book
book series
Overdrive ebook
Overdrive ebook series
Ever since the monster apocalypse hit town, average thirteen year old Jack Sullivan has been living in his tree house, which he's armed to the teeth with catapults and a moat, not to mention video games and an endless supply of Oreos and Mountain Dew scavenged from abandoned stores. But Jack alone is no match for the hordes of Zombies and Winged Wretches and Vine Thingies, and especially not for the eerily intelligent monster known only as Blarg. So Jack builds a team: his dorky best friend, Quint; the reformed middle school bully, Dirk; Jack's loyal pet monster, Rover; and Jack's crush, June. With their help, Jack is going to slay Blarg, achieve the ultimate Feat of Apocalyptic Success, and be average no longer!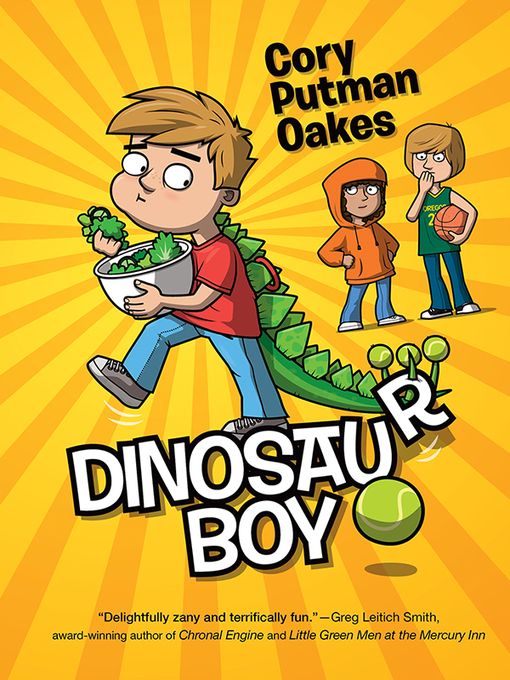 Dinosaur Boy by Cory Putman Oakes
book
Overdrive ebook
Everyone knows the dinosaur gene skips a generation. So it isn't a complete surprise when Sawyer sprouts spikes and a tail before the start of fifth grade. After all, his grandfather was part stegosaurus.
Despite the principal's Zero Tolerance Policy, Sawyer becomes a bully magnet, befriended only by Elliot aka "Gigantor" and the weird new girl. When the bullies start disappearing, Sawyer is relieved—until he discovers a secret about the principal that's more shocking than Dino DNA. The bullies are in for a galactically horrible fate…and it's up to Sawyer and his friends to rescue them.