The story of Harry Potter, "the boy who lived," is a favorite among many lovers of fantasy novels. But what's a reader to do after reading all seven books set at Hogwarts School of Witchcraft and Wizardry? Bring back that magical feeling with these series and standalone novels featuring magic-wielding characters, magical lands, and even magic schools. Curated by Samantha Matherne.
Teens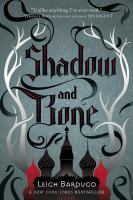 Shadow and Bone by Leigh Bardugo
book
OverDrive eBook
Soldier. Summoner. Saint. Orphaned and expendable, Alina Starkov is a soldier who knows she may not survive her first trek across the Shadow Fold — a swath of unnatural darkness crawling with monsters. But when her regiment is attacked, Alina unleashes dormant magic not even she knew she possessed.
Now Alina will enter a lavish world of royalty and intrigue as she trains with the Grisha, her country's magical military elite, and falls under the spell of their notorious leader, the Darkling. He believes Alina can summon a force capable of destroying the Shadow Fold and reuniting their war-ravaged country, but only if she can master her untamed gift.
As the threat to the kingdom mounts and Alina unlocks the secrets of her past, she will make a dangerous discovery that could threaten all she loves and the very future of a nation.
---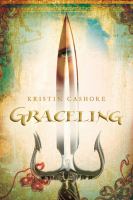 Graceling by Kristin Cashore
book
OverDrive eBook
hoopla eBook
hoopla eAudiobook
Graceling tells the story of the vulnerable-yet-strong Katsa, who is smart and beautiful and lives in the Seven Kingdoms where selected people are born with a Grace, a special talent that can be anything at all. Katsa's Grace is killing. As the king's niece, she is forced to use her extreme skills as his brutal enforcer. Until the day she meets Prince Po, who is Graced with combat skills, and Katsa's life begins to change. She never expects to become Po's friend. She never expects to learn a new truth about her own Grace–or about a terrible secret that lies hidden far away . . . a secret that could destroy all seven kingdoms with words alone.
---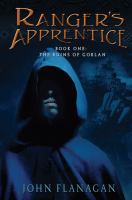 The Ruins of Gorlan by John Flanagan
book
book on CD
OverDrive eBook
OverDrive eAudiobook
Full of adventure, storytelling, magic, and deep characterization, this debut fantasy introduces the magic-practicing Rangers, protectors of the kingdom, and Will, a 15-year-old villager who has been chosen as a Ranger's apprentice.
They have always scared him in the past–the Rangers, with their dark cloaks and shadowy ways. The villagers believe the Rangers practice magic that makes them invisible to ordinary people. And now 15-year-old Will, always small for his age, has been chosen as a Ranger's apprentice. What he doesn't yet realize is that the Rangers are the protectors of the kingdom. Highly trained in the skills of battle and surveillance, they fight the battles before the battles reach the people. And as Will is about to learn, there is a large battle brewing. The exiled Morgarath, Lord of the Mountains of Rain and Night, is gathering his forces for an attack on the kingdom. This time, he will not be denied.
---
Sabriel by Garth Nix
book
hoopla eBook
Freading eBook
Sent to a boarding school in Ancelstierre as a young child, Sabriel has had little experience with the random power of Free Magic or the Dead who refuse to stay dead in the Old Kingdom. But during her final semester, her father, the Abhorsen, goes missing, and Sabriel knows she must enter the Old Kingdom to find him. She soon finds companions in Mogget, a cat whose aloof manner barely conceals its malevolent spirit, and Touchstone, a young Charter Mage long imprisoned by magic, now free in body but still trapped by painful memories.
As the three travel deep into the Old Kingdom, threats mount on all sides. And every step brings them closer to a battle that will pit them against the true forces of life and death–and bring Sabriel face-to-face with her own destiny.
---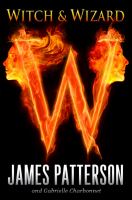 Witch & Wizard by James Patterson
book
graphic novel
manga
book on CD
OverDrive eBook
Torn from their family and slammed into prison, a brother and sister must rediscover their supernatural powers in order to save themselves, their parents, and the world.
The world is changing: the government has seized control of every aspect of society, and now, kids are disappearing. For 15-year-old Wisty and her older brother Whit, life turns upside down when they are torn from their parents one night and slammed into a secret prison for no reason they can comprehend. The New Order, as it is known, is clearly trying to suppress Life, Liberty, and the Pursuit of Being a Normal Teenager. But while trapped in this totalitarian nightmare, Wisty and Whit discover they have incredible powers they'd never dreamed of. Can this newly minted witch and wizard master their skills in time to save themselves, their parents — and maybe the world?
---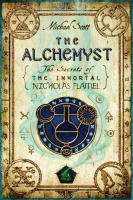 The Alchemyst by Michael Scott
book
OverDrive eBook
The truth: Nicholas Flamel's tomb is empty.
The legend: Nicholas Flamel lives.
Nicholas Flamel is the greatest Alchemyst to ever live. The records show that he died in 1418, but what if he's actually been making the elixir of life for centuries?
The secrets to eternal life are hidden within the book he protects–the Book of Abraham the Mage. It's the most powerful book that has ever existed, and in the wrong hands, it will destroy the world. And that's exactly what Dr. John Dee plans to do when he steals it.
There is one hope. If the prophecy is true, Sophie and Josh Newman have the power to save everyone. Now they just have to learn to use it.
---
Tweens
Miss Ellicott's School for the Magically Minded by Sage Blackwood
book
hoopla eBook
Freading eBook
From the author of the acclaimed Jinx trilogy comes a spellbinding fantasy, perfect for fans of the School for Good and Evil series, about a young heroine fighting to save a world that would dare to tame her.
Chantel would much rather focus on her magic than on curtsying, which is why she often finds herself in trouble at Miss Ellicott's School for Magical Maidens. But when Miss Ellicott mysteriously disappears along with all the other sorceresses in the city, Chantel's behavior becomes the least of her problems.
Without any magic protecting the city, it is up to Chantel and her friends to save the Kingdom. On a dangerous mission, Chantel will discover a crossbow-wielding boy, a dragon, and a new, fiery magic that burns inside her. But can she find the sorceresses and transform Lightning Pass into the city it was meant to be?
---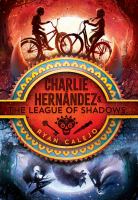 Charlie Hernández & the League of Shadows by Ryan Calejo
book
The Lightning Thief meets the Story Thieves series in this middle grade fantasy inspired by Hispanic folklore, legends, and myths from the Iberian Peninsula and Central and South America.
Charlie Hernández has always been proud of his Latin American heritage. He loves the culture, the art, and especially the myths. Thanks to his abuela's stories, Charlie possesses an almost encyclopedic knowledge of the monsters and ghouls who have spent the last five hundred years haunting the imaginations of children all across the Iberian Peninsula, as well as Central and South America. And even though his grandmother sometimes hinted that the tales might be more than mere myth, Charlie's always been a pragmatist. Even barely out of diapers, he knew the stories were just make-believe–nothing more than intricately woven fables meant to keep little kids from misbehaving.
But when Charlie begins to experience freaky bodily manifestations–ones all too similar to those described by his grandma in his favorite legend–he is suddenly swept up in a world where the mythical beings he's spent his entire life hearing about seem to be walking straight out of the pages of Hispanic folklore and into his life. And even stranger, they seem to know more about him than he knows about himself.
Soon, Charlie finds himself in the middle of an ancient battle between La Liga, a secret society of legendary mythological beings sworn to protect the Land of the Living, and La Mano Negra (a.k.a. the Black Hand), a cabal of evil spirits determined to rule mankind. With only the help of his lifelong crush, Violet Rey, and his grandmother's stories to guide him, Charlie must navigate a world where monsters and brujas rule and things he couldn't possibly imagine go bump in the night. That is, if he has any hope of discovering what's happening to him and saving his missing parents (oh, and maybe even the world).
No pressure, muchacho.
---
Interworld by Neil Gaiman and Michael Reaves
book
hoopla eBook
hoopla eAudiobook
Freading eBook
Master storyteller Neil Gaiman (Coraline) teams up with Emmy Award-winning writer Michael Reaves for a tale of magic, science, bravery, and adventure. Joey Harker has always had a terrible sense of direction. One day he gets lost in his own town and walks right out of his universe.
At nearly fifteen years of age, Joey Harker learns that he is a Walker, able to travel between dimensions, and soon joins a team of different versions of himself, each from another dimension, to fight the evil forces striving to conquer all the worlds.
---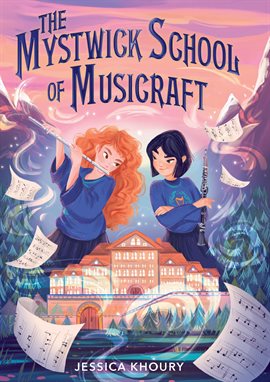 The Mystwick School of Musicraft by Jessica Khoury
hoopla eBook
Humor and heart shine in this middle-grade fantasy about a girl who attends a boarding school to learn how to use music to create magic, perfect for fans of Nevermoor and The School for Good and Evil series.
Amelia Jones always dreamed of attending the Mystwick School of Musicraft, where the world's most promising musicians learn to create magic. So when Amelia botches her audition, she thinks her dream has met an abrupt and humiliating end—until the school agrees to give her a trial period. Amelia is determined to prove herself, vowing to do whatever it takes to become the perfect musician. Even if it means pretending to be someone she isn't. Meanwhile, a mysterious storm is brewing that no one, not even the maestros at Mystwick, is prepared to contain. Can Amelia find the courage to be true to herself in time to save her beloved school from certain destruction?
---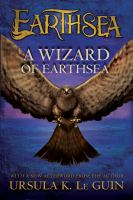 A Wizard of Earthsea by Ursula K. Le Guin
book
2012 reprint edition book
OverDrive eBook
Ged was the greatest sorcerer in Earthsea, but in his youth he was the reckless Sparrowhawk. In his hunger for power and knowledge, he tampered with long-held secrets and loosed a terrible shadow upon the world. This is the tumultuous tale of his testing, how he mastered the mighty words of power, tamed an ancient dragon, and crossed death's threshold to restore the balance.
---
Keeper of the Lost Cities by Shannon Messenger
OverDrive eBook
OverDrive eBook — illustrated & annotated edition
Twelve-year-old Sophie has never quite fit into her life. She's skipped multiple grades and doesn't really connect with the older kids at school, but she's not comfortable with her family, either. The reason? Sophie's a Telepath, someone who can read minds. No one knows her secret. At least, that's what she thinks…
But the day Sophie meets Fitz, a mysterious (and adorable) boy, she learns she's not alone. He's a Telepath too, and it turns out the reason she has never felt at home is that, well…she isn't. Fitz opens Sophie's eyes to a shocking truth, and she is forced to leave behind her family for a new life in a place that is vastly different from what she has ever known.
But Sophie still has secrets, and they're buried deep in her memory for good reason: The answers are dangerous and in high-demand. What is her true identity, and why was she hidden among humans? The truth could mean life or death—and time is running out.
---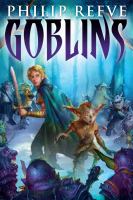 Goblins by Philip Reeve
book
The squabbling goblins who live in the great towers of Clovenstone spend their time fighting and looting. Only clever young Skarper understands that dark magic is rising again. Trolls, giants, cloud-maidens, boglins, swamp monsters, tree-warriors and bloodthirsty goblins are swept into a fabulous magical conflict to thrill all fantasy fans.
From the renowned author of Here Lies Arthur and No Such Things as Dragons comes the adventures of a goblin outcast who must save his world from the rise of a dangerous dark magic.
---
The Trials of Morrigan Crow by Jessica Townsend
book
Morrigan Crow is cursed. Having been born on Eventide, the unluckiest day for any child to be born, she's blamed for all local misfortunes, from hailstorms to heart attacks–and, worst of all, the curse means that Morrigan is doomed to die at midnight on her eleventh birthday.
But as Morrigan awaits her fate, a strange and remarkable man named Jupiter North appears. Chased by black-smoke hounds and shadowy hunters on horseback, he whisks her away into the safety of a secret, magical city called Nevermoor.
It's then that Morrigan discovers Jupiter has chosen her to contend for a place in the city's most prestigious organization: the Wundrous Society. In order to join, she must compete in four difficult and dangerous trials against hundreds of other children, each with an extraordinary talent that sets them apart–an extraordinary talent that Morrigan insists she does not have. To stay in the safety of Nevermoor for good, Morrigan will need to find a way to pass the tests–or she'll have to leave the city to confront her deadly fate.
*All summaries courtesy of the publisher unless otherwise noted.