Ghosts, demons, vampires, oh my! These books showcase different aspects of the chillingly paranormal world that could be lurking all around us – from the paranormal beings themselves to the humans with special gifts connected to the supernatural. Curated by Tabor Millien.
Adult Fiction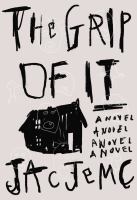 The Grip of It by Jac Jemc
book
Touring their prospective suburban home, Julie and James are stopped by a noise. Deep and vibrating, like throat singing. Ancient, husky, and rasping, but underwater. "That's just the house settling," the real estate agent assures them with a smile. He is wrong.
The move–prompted by James's penchant for gambling and his general inability to keep his impulses in check–is quick and seamless; both Julie and James are happy to start afresh. But this house, which sits between a lake and a forest, has its own plans for the unsuspecting couple. As Julie and James try to establish a sense of normalcy, the home and its surrounding terrain become the locus of increasingly strange happenings. The framework– claustrophobic, riddled with hidden rooms within rooms–becomes unrecognizable, decaying before their eyes. Stains are animated on the wall–contracting, expanding–and map themselves onto Julie's body in the form of painful, grisly bruises.
Like the house that torments the troubled married couple living within its walls, The Grip of It oozes with palpable terror and skin-prickling dread. Its architect, Jac Jemc, meticulously traces Julie and James's unsettling journey through the depths of their new home as they fight to free themselves from its crushing grip.
---
Kill Creek by Scott Thomas
book
At the end of a dark prairie road, nearly forgotten in the Kansas countryside, is the Finch House. For years it has remained empty, overgrown, abandoned. Soon the door will be opened for the first time in decades. But something is waiting, lurking in the shadows, anxious to meet its new guests…
When best-selling horror author Sam McGarver is invited to spend Halloween night in one of the country's most infamous haunted houses, he reluctantly agrees. At least he won't be alone; joining him are three other masters of the macabre, writers who have helped shape modern horror. But what begins as a simple publicity stunt will become a fight for survival. The entity they have awakened will follow them, torment them, threatening to make them a part of the bloody legacy of Kill Creek.
---
Burnt Offerings by Robert Marasco
book
Ben and Marian Rolfe are desperate to escape a stifling summer in their tiny Brooklyn apartment, so when they get the chance to rent a mansion in upstate New York for the entire season for only $900, it's an offer that's too good to refuse. There's only one catch: behind a strange and intricately carved door in a distant wing of the house lives elderly Mrs. Allardyce, and the Rolfes will be responsible for preparing her meals.
But Mrs. Allardyce never seems to emerge from her room, and it soon becomes clear that something weird and terrifying is happening in the house. As the suspense builds towards a revelation of what really lies behind that locked door, the Rolfes will discover that their cheap vacation rental comes at a terrible cost . . .
---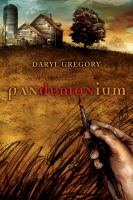 Pandemonium by Daryl Gregory
book
hoopla eAudiobook
It is a world like our own in every respect . . . save one. In the 1950s, random acts of possession begin to occur. Ordinary men, women, and children are the targets of entities that seem to spring from the depths of the collective unconscious, pop-cultural avatars some call demons. There's the Truth, implacable avenger of falsehood. The Captain, brave and self-sacrificing soldier. The Little Angel, whose kiss brings death, whether desired or not. And a string of others, ranging from the bizarre to the benign to the horrific.
As a boy, Del Pierce is possessed by the Hellion, an entity whose mischief-making can be deadly. With the help of Del's family and a caring psychiatrist, the demon is exorcised . . . or is it? Years later, following a car accident, the Hellion is back, trapped inside Del's head and clamoring to get out.
Del's quest for help leads him to Valis, an entity possessing the science fiction writer formerly known as Philip K. Dick; to Mother Mariette, a nun who inspires decidedly unchaste feelings; and to the Human League, a secret society devoted to the extermination of demons. All believe that Del holds the key to the plague of possession-and its solution. But for Del, the cure may be worse than the disease.
---
Riddance by Shelley Jackson
book
hoopla eAudiobook
Eleven-year-old Jane Grandison, tormented by her stutter, sits in the back seat of a car, letter in hand inviting her to live and study at the Sybil Joines Vocational School for Ghost Speakers & Hearing-Mouth Children. Founded in 1890 by Headmistress Sybil Joines, the school-at first glance-is a sanctuary for children seeking to cure their speech impediments. Inspired by her haunted and tragic childhood, the Headmistress has other ideas. Pioneering the field of necrophysics, the Headmistress harnesses the "gift" she and her students possess. Through their stutters, together they have the ability to channel ghostly voices communicating from the land of the dead, a realm the Headmistress herself visits at will. Things change for the school and the Headmistress when a student disappears, attracting attention from parents and police alike.
---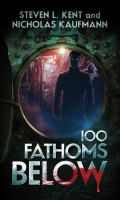 100 Fathoms Below by Steven L. Kent and Nicholas Kaufmann
book
hoopla eBook
100 fathoms below … The depth at which sunlight no longer penetrates the ocean.
1983. The US nuclear submarine USS Roanoke embarks on a classified spy mission into Soviet waters. Their goal: to find evidence of a new, faster, and deadlier Soviet submarine that could tip the balance of the Cold War. But the Roanoke crew isn't alone. Something is on board with them. Something cunning and malevolent.
Trapped in enemy territory and hunted by Soviet submarines, tensions escalate and crew members turn on each other. When the lights go out and horror fills the corridors, it will take everything the crew has to survive the menace coming from outside and inside the submarine. In the dark.
Combining Tom Clancy's eye for international intrigue with Stephen King's sense of the macabre, 100 Fathoms Below takes readers into depths from which there is no escape.
---
Fledgling by Octavia E. Butler
book
book on CD
hoopla eBook
hoopla eAudiobook
OverDrive eAudiobook
Shori is a mystery. Found alone in the woods, she appears to be a little black girl with traumatic amnesia and near-fatal wounds. But Shori is a fifty-three-year-old vampire with a ravenous hunger for blood, the lost child of an ancient species of near-immortals who live in dark symbiosis with humanity. Genetically modified to be able to walk in daylight, Shori now becomes the target of a vast plot to destroy her and her kind. And in the final apocalyptic battle, her survival will depend on whether all humans are bigots or all bigots are human.
---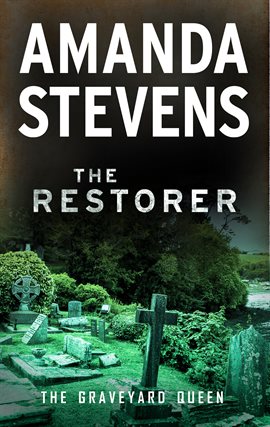 The Restorer by Amanda Stevens
hoopla eBook
OverDrive eBook
Freading eBook
Never acknowledge the dead. Never stray far from hallowed ground. Never get close to the haunted. Never, ever tempt fate. My name is Amelia Gray. I'm a cemetery restorer who sees ghosts. In order to protect myself from the parasitic nature of the dead, I've always held fast to these rules passed down from my father…until now. Detective John Devlin needs my help to find a killer, but he is haunted by ghosts who shadow his every move. To warn him would be to invite them into my life. I've vowed to keep my distance, but the pull of his magnetism grows ever stronger even as the headstone symbols lead me closer to truth and to the gossamer veil that separates this world from the next.
---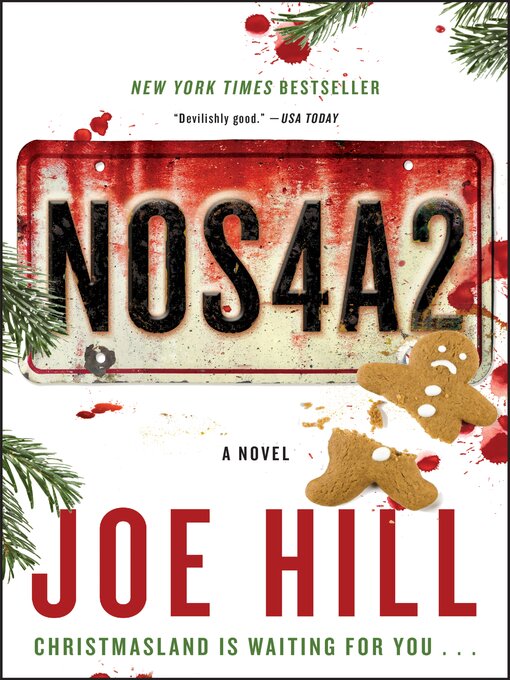 NOS4A2 by Joe Hill
hoopla eAudiobook
OverDrive eBook
Victoria McQueen has a secret gift for finding things: a misplaced bracelet, a missing photograph, answers to unanswerable questions. On her Raleigh Tuff Burner bike, she makes her way to a rickety covered bridge that, within moments, takes her wherever she needs to go, whether it's across Massachusetts or across the country.
Charles Talent Manx has a way with children. He likes to take them for rides in his 1938 Rolls-Royce Wraith with the NOS4A2 vanity plate. With his old car, he can slip right out of the everyday world, and onto the hidden roads that transport them to an astonishing – and terrifying – playground of amusements he calls "Christmasland."
Then, one day, Vic goes looking for trouble—and finds Manx. That was a lifetime ago. Now Vic, the only kid to ever escape Manx's unmitigated evil, is all grown up and desperate to forget. But Charlie Manx never stopped thinking about Victoria McQueen. He's on the road again and he's picked up a new passenger: Vic's own son.
Teen Fiction
The Girl from the Well by Rin Chupeco
book
hoopla eBook
hoopla eAudiobook
Freading eBook
I am where dead children go. Okiku is a lonely soul. She has wandered the world for centuries, freeing the spirits of the murdered-dead. Once a victim herself, she now takes the lives of killers with the vengeance they're due. But releasing innocent ghosts from their ethereal tethers does not bring Okiku peace. Still she drifts on. Such is her existence, until she meets Tark. Evil writhes beneath the moody teen's skin, trapped by a series of intricate tattoos. While his neighbors fear him, Okiku knows the boy is not a monster. Tark needs to be freed from the malevolence that clings to him. There's just one problem: if the demon dies, so does its host.
---
Anna Dressed in Blood by Kendare Blake
book
hoopla eAudiobook
Cas Lowood has inherited an unusual vocation: he kills the dead. So did his father before him, until he was gruesomely murdered by a ghost he sought to kill. Now armed with his father's mysterious and deadly athame, Cas travels the country with his kitchen-witch mother and their spirit-sniffing cat. They follow legends and local lore, destroy the murderous dead, and keep pesky things like the future and friends at bay. Searching for a ghost the locals call Anna Dressed in Blood, Cas expects the usual: track, hunt, kill. What he finds instead is a girl entangled in curses and rage. She still wears the dress she wore in the day of her brutal murder in 1958: once white, it is now stained red and dripping with blood. Since her death, Anna has killed any and every person who has dared to step into the deserted Victorian she used to call home. Yet she spares Cas' life.
---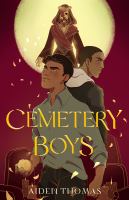 Cemetery Boys by Aiden Thomas
book
Yadriel has summoned a ghost, and now he can't get rid of him.
When his traditional Latinx family has problems accepting his true gender, Yadriel becomes determined to prove himself a real brujo. With the help of his cousin and best friend Maritza, he performs the ritual himself, and then sets out to find the ghost of his murdered cousin and set it free.
However, the ghost he summons is actually Julian Diaz, the school's resident bad boy, and Julian is not about to go quietly into death. He's determined to find out what happened and tie off some loose ends before he leaves. Left with no choice, Yadriel agrees to help Julian, so that they can both get what they want. But the longer Yadriel spends with Julian, the less he wants to let him leave.
---
The Graveyard Book by Neil Gaiman
book
book on CD
hoopla graphic novel Vol. 1
hoopla graphic novel Vol. 2
hoopla eBook
hoopla eAudiobook
hoopla eAudiobook – full cast
OverDrive eBook
Freading eBook
Nobody Owens, known to his friends as Bod, is a normal boy. He would be completely normal if he didn't live in a sprawling graveyard, being raised and educated by ghosts, with a solitary guardian who belongs to neither the world of the living nor of the dead. There are dangers and adventures in the graveyard for a boy, but if Bod leaves, then he will come under attack from the man Jack — who has already killed Bod's family.
*All summaries courtesy of the publisher unless otherwise noted.