Delve into the magical world of carnivals and circuses and feel that child-like wonder of the strange and unusual once again. Curated by Tabor Millien.
Adult Fiction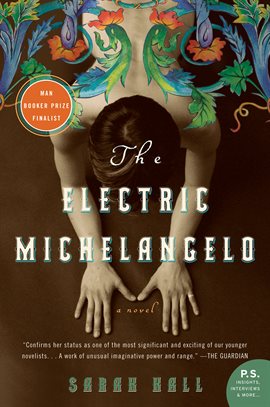 The Electric Michelangelo by Sarah Hall
hoopla eBook
Freading eBook
Cy Parks is the Electric Michelangelo, an artist of extraordinary gifts whose medium happens to be the pliant, shifting canvas of the human body. Fleeing his mother's legacy — a consumptives' hotel in a fading English seaside resort — Cy reinvents himself in the incandescent honky-tonk of Coney Island in its heyday between the two world wars. Amid the carnival decadence of freak shows and roller coasters, enchanters and enigmas, scam artists and marks, Cy will find his muse: an enigmatic circus beauty who surrenders her body to his work, but whose soul tantalizingly eludes him.
---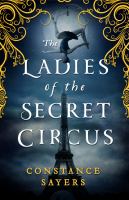 The Ladies of the Secret Circus by Constance Sayers
book
Paris, 1925: To enter the Secret Circus is to enter a world of wonder–a world where women weave illusions of magnificent beasts, carousels take you back in time, and trapeze artists float across the sky. Bound to her family's circus, it's the only world Cecile Cabot knows until she meets a charismatic young painter and embarks on a passionate affair that could cost her everything.
Virginia, 2004: Lara Barnes is on top of the world until her fiancé disappears on their wedding day. When her desperate search for answers unexpectedly leads to her great-grandmother's journals, Lara is swept into a story of a dark circus and ill-fated love.
Soon secrets about Lara's family history begin to come to light, revealing a curse that has been claiming payment from the women in her family for generations. A curse that might be tied to her fiancé's mysterious disappearance.
---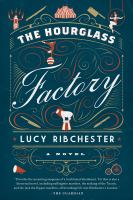 The Hourglass Factory by Lucy Ribchester
book
OverDrive eBook
hoopla eBook
London, 1912. The suffragette movement is reaching a fever pitch, and Inspector Frederick Primrose is hunting a murderer on his beat. Across town, Fleet Street reporter Frances "Frankie" George is chasing an interview with trapeze artist Ebony Diamond. Frankie finds herself fascinated by the tightly-laced acrobat and follows her to a Bond Street corset shop that seems to be hiding secrets of its own. When Ebony Diamond mysteriously disappears in the middle of a performance, Frankie and Primrose are both drawn into the shadowy world of a secret society with ties to both London's criminal underworld and its glittering socialites. How did Ebony vanish, who was she afraid of, and what goes on behind the doors of the mysterious Hourglass Factory? From newsrooms to the drawing rooms of high society, the investigation leads Frankie and Primrose to a murderous villain with a plot more deadly than anyone could have imagined.
---
The Life She Was Given by Ellen Marie Wiseman
book
hoopla eBook
hoopla eAudiobook
OverDrive eBook
On a summer evening in 1931, Lilly Blackwood glimpses circus lights from the grimy window of her attic bedroom. Lilly isn't allowed to explore the meadows around Blackwood Manor. She's never even ventured beyond her narrow room. Momma insists it's for Lilly's own protection, that people would be afraid if they saw her. But on this unforgettable night, Lilly is taken outside for the first time–and sold to the circus sideshow.
More than two decades later, nineteen-year-old Julia Blackwood has inherited her parents' estate and horse farm. For Julia, home was an unhappy place full of strict rules and forbidden rooms, and she hopes that returning might erase those painful memories. Instead, she becomes immersed in a mystery involving a hidden attic room and photos of circus scenes featuring a striking young girl.
At first, The Barlow Brothers' Circus is just another prison for Lilly. But in this rag-tag, sometimes brutal world, Lilly discovers strength, friendship, and a rare affinity for animals. Soon, thanks to elephants Pepper and JoJo and their handler, Cole, Lilly is no longer a sideshow spectacle but the circus's biggest attraction…until tragedy and cruelty collide. It will fall to Julia to learn the truth about Lilly's fate and her family's shocking betrayal, and find a way to make Blackwood Manor into a place of healing at last.
Moving between Julia and Lilly's stories, Ellen Marie Wiseman portrays two extraordinary, very different women in a novel that, while tender and heartbreaking, offers moments of joy and indomitable hope.
---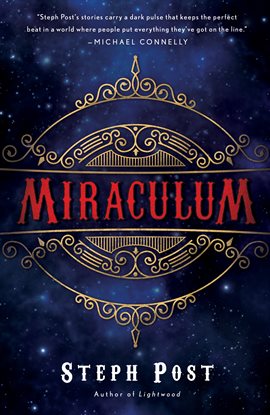 Miraculum by Steph Post
hoopla eBook
hoopla eAudiobook
The year is 1922. The carnival is Pontilliar's Spectacular Star Light Miraculum, staked out on the Texas-Louisiana border. One blazing summer night, a mysterious stranger steps onto the midway, lights a cigarette and forever changes the world around him. Tattooed snake charmer Ruby has traveled with her father's carnival for most of her life and, jaded though she is, can't help but be drawn to the tall man in the immaculate black suit who conveniently joins the carnival as a chicken-biting geek. Mercurial and charismatic, Daniel charms everyone he encounters, but his manipulation of Ruby turns complicated when it's no longer clear who's holding all the cards. Daniel is full of secrets, but he hadn't counted on Ruby having a few of her own.
When one tragedy after another strikes the carnival-and it becomes clear that Daniel is somehow at the center of calamity-Ruby takes it upon herself to discover the mystery of the shadowy man pulling all the strings. Joined by Hayden, a roughneck-turned-mural-painter wrestling demons of his own, Ruby engages Daniel in a dangerous, eye-opening game in which nothing is as it seems and everything is at stake.
---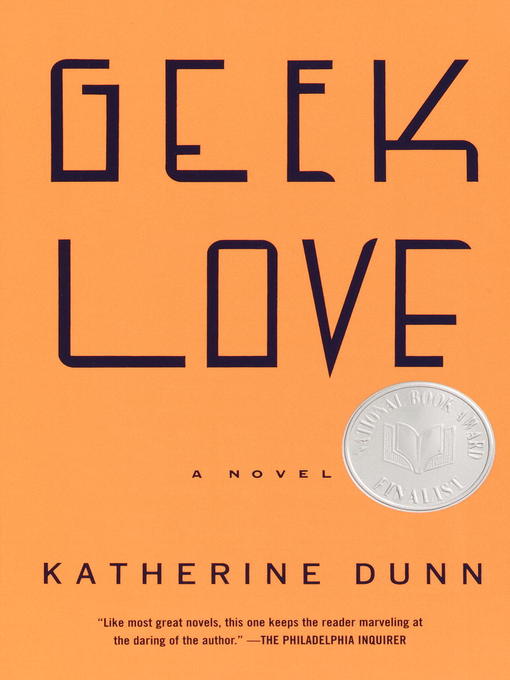 Geek Love by Katherine Dunn
hoopla eAudiobook
OverDrive eBook
Here is the unforgettable story of the Binewskis, a circus-geek family whose matriarch and patriarch have bred their own exhibit of human oddities (with the help of amphetamine, arsenic, and radioisotopes). Their offspring include Arturo the Aquaboy, who has flippers for limbs and a megalomaniac ambition worthy of Genghis Khan . . . Iphy and Elly, the lissome Siamese twins . . . albino hunchback Oly, and the outwardly normal Chick, whose mysterious gifts make him the family's most precious—and dangerous—asset.
As the Binewskis take their act across the backwaters of the U.S., inspiring fanatical devotion and murderous revulsion; as its members conduct their own Machiavellian version of sibling rivalry, Geek Love throws its sulfurous light on our notions of the freakish and the normal, the beautiful and the ugly, the holy and the obscene. Family values will never be the same.
Teen Fiction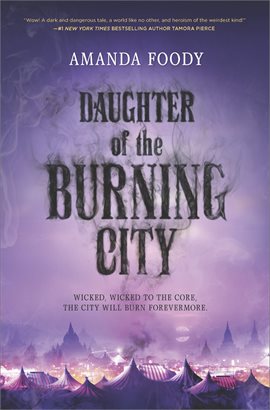 Daughter of the Burning City by Amanda Foody
hoopla eBook
hoopla eAudiobook
Freading eBook
Sixteen-year-old Sorina has spent most of her life within the smoldering borders of the Gomorrah Festival. Yet even among the many unusual members of the traveling circus-city, Sorina stands apart as the only illusion-worker born in hundreds of years. This rare talent allows her to create illusions that others can see, feel, and touch, with personalities all their own. Her creations are her family, and together they make up the cast of the festival's freak show. But no matter how lifelike they may seem, her illusions are still just that-illusions, and not truly real. Or so she has always believed … until one of them is murdered.
Desperate to protect her family, Sorina must track down the culprit and determine how they killed a person who doesn't actually exist. Her search for answers leads her to the self-proclaimed gossip-worker Luca. Their investigation sends them through a haze of political turmoil and forbidden romance, and into the most sinister corners of the festival. But as the killer continues murdering Sorina's illusions one by one, she must unravel the horrifying truth before all her loved ones disappear.
---
Harley in the Sky by Akemi Dawn Bowman
book
Harley Milano has dreamed of becoming a trapeze artist for as long as she can remember. With parents who run a famous circus in Las Vegas, she spends almost every night in the big top watching their lead aerialist perform, wishing with all her heart and soul that she would be up there herself one day. After a huge fight with her parents, who continue to insist she go to school instead, Harley leaves home, betrays her family, and joins the rival traveling circus Maison du Mystère. There, she is thrust into a world that is both brutal and beautiful, where she learns the value of hard work, passion, and collaboration. At the same time, Harley must come to terms with the truth of her family and her past — and reckon with the sacrifices she made, and the people she hurt, in order to follow her dreams.
---
Full Tilt by Neal Shusterman
book
hoopla eAudiobook
Sixteen-year-old Blake has always been the responsible one in his dysfunctional family-the one who drives safely, gets good grades, and looks after his wild younger brother, Quinn. Quinn is his brother's opposite-a thrill-seeker who's always chasing the next scary rush, no matter what the cost. But Quinn and Blake are in for the surprise of their lives when they're thrust into the world of a bizarre phantom carnival-and their souls are the price of admission. In order to save his brother, and himself, Blake must survive seven different carnival rides before dawn. Seven rides . . . it sounds easy. But each ride is full of unexpected dangers, because each ride is a reflection of one of Blake's deepest fears. And the last ride is the worst one of all. Because that's the one that confronts Blake with a terrifying secret from his past-a secret he's been running from for years. Full of roller-coaster twists and turns, Neal Shusterman's latest novel is an Orpheus-like adventure into one boy's psyche.
Caraval series by Stephanie Garber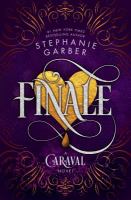 Scarlett has never left the tiny island where she and her beloved sister, Tella, live with their powerful, and cruel, father. Now Scarlett's father has arranged a marriage for her, and Scarlett thinks her dreams of seeing Caraval, the far-away, once-a-year performance where the audience participates in the show, are over.
But this year, Scarlett's long-dreamt-of invitation finally arrives. With the help of a mysterious sailor, Tella whisks Scarlett away to the show. Only, as soon as they arrive, Tella is kidnapped by Caraval's mastermind organizer, Legend. It turns out that this season's Caraval revolves around Tella, and whoever finds her first is the winner.
Scarlett has been told that everything that happens during Caraval is only an elaborate performance. But she nevertheless becomes enmeshed in a game of love, heartbreak, and magic with the other players in the game. And whether Caraval is real or not, she must find Tella before the five nights of the game are over, a dangerous domino effect of consequences is set off, and her sister disappears forever.
Welcome, welcome to Caraval . . . beware of getting swept too far away.
*All summaries courtesy of the publisher unless otherwise noted.