Danger and romance are intertwined in these racy audiobook thrillers. Recommended by Ethel Rosemond.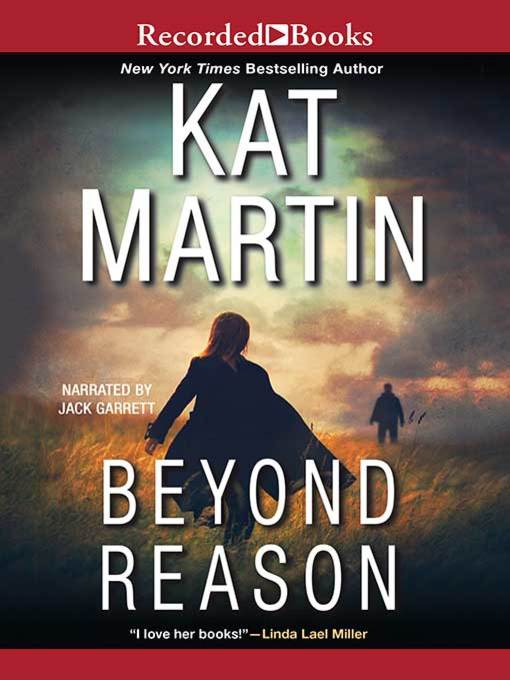 Beyond Reason by Kat Martin
Overdrive audiobook
New York Times bestselling author Kat Martin raises chills as danger stalks a woman determined to make it in a man's world… Five weeks ago Carly Drake stood at her grandfather's grave. Now she's burying Drake Trucking's top driver, and the cops have no leads on the hijacking or murder. Faced with bankruptcy, phone threats and the fear of failure, Carly has to team up with the last man she wants to owe-Lincoln Cain. Cain is magnetic, powerful, controlling-and hiding more than one secret. He promised Carly's granddad he'd protect her. The old man took a chance on him when he was nothing but a kid with a record, and now he's the multi-millionaire owner of a rival firm. But Linc's money can't protect Carly from the men who'll do anything to shut her down, or the secrets behind Drake Trucking. If she won't sell out, the only way to keep her safe is to keep her close…and fight like hell.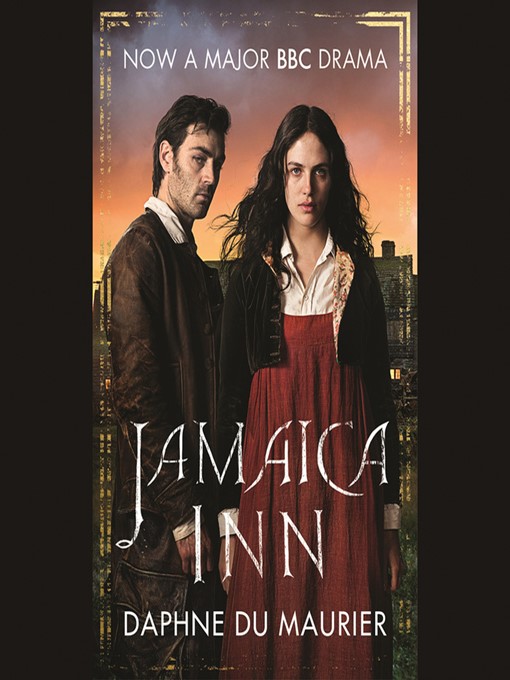 Jamaica Inn by Daphne DuMaurier
Overdrive audiobook
On a bitter November evening, young Mary Yellan journeys across the rainswept moors to Jamaica Inn in honor of her mother's dying request. When she arrives, the warning of the coachman begins to echo in her memory, for her aunt Patience cowers before hulking Uncle Joss Merlyn. Terrified of the inn's brooding power, Mary gradually finds herself ensnared in the dark schemes being enacted behind its crumbling walls — and tempted to love a man she dares not trust.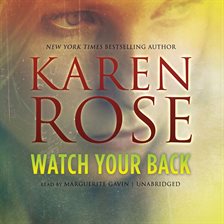 Watch Your Back by Karen Rose
hoopla audiobook
A cold case reopened-and a murderer reemerging more deadly than ever before. Baltimore homicide detective Stevie Mazzetti has suffered losses no woman should have to endure. And, despite it all, she's still a fighter. When she learns that her ex-partner might have miscarried justice, she's determined to put the past to rights, even when she becomes a target. It's former marine Clay Maynard's job to see the risk in every situation, and he doesn't have to look hard to find the danger surrounding Stevie. Since the minute he first saw her, Clay has wanted to protect the wounded officer, and he started loving her not long after that. So when Stevie attracts the attention of a vicious psychopath, Clay will do whatever it takes to keep her alive. That is, if he can stay ahead of a killer with everything to lose-and something terrifying to hide.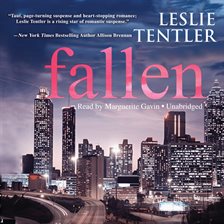 Fallen by Leslie Tentler
hoopla audiobook
Amid a sultry Atlanta summer, someone is targeting police. The investigation becomes personal for APD Detective Ryan Winter when a colleague and friend is shot dead-the second victim in weeks. But even as he finds himself being drawn into the tense hunt for a serial cop killer, he is forced to reexamine his own shattering personal tragedy. An ER physician at Atlanta's busy Mercy Hospital, Dr. Lydia Costa is no stranger to suffering. Still, the recent police slayings reopen barely healed wounds-and bring her face-to-face with her ex-husband, Ryan Winter. As the body count rises and paranoia tightens its grip on the police force, Lydia and Ryan are pulled together by circumstances and fate, causing old passions to reignite despite their painful shared past. But as Ryan moves closer to discovering the killer's identity, someone is watching, placing both him and Lydia in mortal danger.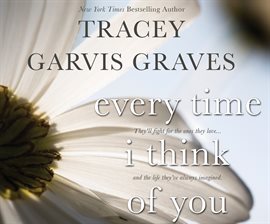 Every Time I Think of You by Tracey Garvis Graves
hoopla audiobook
Thirty-year-old Daisy DiStefano has two people she holds dear, the grandmother who raised her, and her three-year-old son, Elliott. But when Daisy's grandmother is killed, Daisy must take steps to protect herself and her child. Thirty-six-year-old Brooks McClain has returned home to spend what little time his mother has left before she succumbs to a deadly disease. The seasoned investigative reporter has taken a position with the local newspaper and been on the job less than twenty-four hours when he's summoned to cover the death of Pauline Thorpe. Brooks is all business, but the more time he spends with Daisy, the more invested he becomes. And when the unthinkable happens, Brooks will do whatever it takes to clear the name of the woman he's fallen for and the child he'll protect at any cost.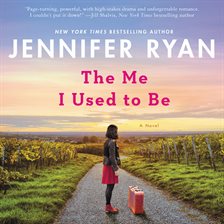 The Me I Used to Be by Jennifer Ryan
hoopla audiobook
After serving time for a crime she didn't commit, Evangeline returns home to discover her father left her solely responsible for the family's failing ranch, her mother blames her for her father's death, and her brothers want her out of their way. With her family's future squarely on her shoulders, she desperately searches for ways to save their home-before they lose everything.
A chance to right past mistakes…Her only ally, Chris Chambers. The cop who sent her away is positive she took the fall for someone else. And if she helps him track down the real criminals, he'll clear her record. But the closer Evangeline and Chris get to exposing the truth-and to each other-the deeper Evangeline is drawn into a dangerous sting that will finally bring her justice and pave the way for a bright future.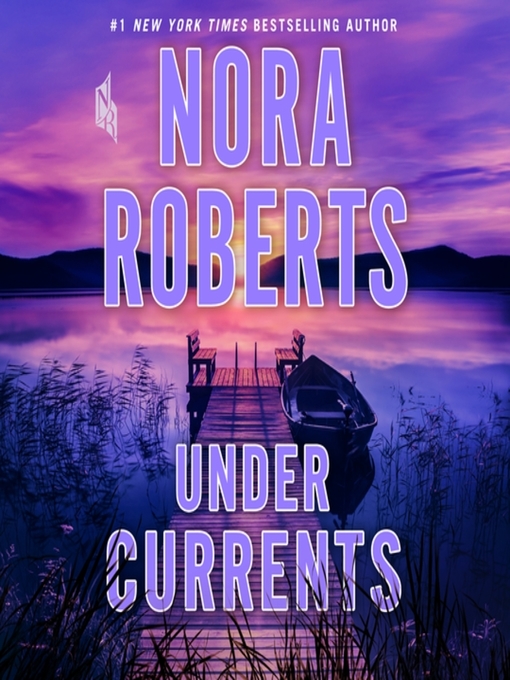 Under Currents by Nora Roberts
Overdrive audiobook
Zane Bigelow grew up in a beautiful, perfectly kept house in North Carolina's Blue Ridge Mountains. Strangers and even Zane's own aunt across the lake see his parents as a successful surgeon and his stylish wife, making appearances at their children's ballet recitals and baseball games. Only Zane and his sister know the truth, until one brutal night finally reveals cracks in the facade, and Zane escapes for college without a thought of looking back…
Years later, Zane returns to his hometown determined to reconnect with the place and people that mean so much to him, despite the painful memories. As he resumes life in the colorful town, he meets a gifted landscape artist named Darby, who is on the run from ghosts of her own.
Together they will have to teach each other what it means to face the past, and stand up for the ones they love.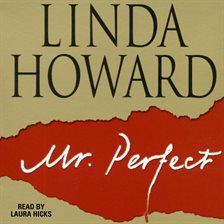 Mr. Perfect by Linda Howard
hoopla audiobook
What would make the perfect man? That's the delicious topic heating up the proceedings at a certain table of professional women at their favorite restaurant, Ernie's, tonight: Mr. Perfect. What qualities would he have? Would he be tall, dark, and handsome? Caring and warmhearted — or will just muscular do? Jaine Bright and her three girlfriends start off with the basics — he'd be faithful and reliable, the responsible type, with a great sense of humor. But as the conversation picks up momentum, so do the quartet's requirements for Mr. Perfect — and they write down a tongue-in-cheek checklist that's both funny and racy. The next thing they know, the List, as it has come to be called, spreads like wildfire throughout their company and sizzles along e-mail lines. And it doesn't stop there: the List becomes an overnight sensation, grabbing the interest of local newspapers and television coverage. No one expected this avalanche of attention for something that began as a joke among friends. And the joke turns deadly serious when one of the four women is murdered…The prime suspect in the case is the victim's boyfriend, who was one of a number of men who found the List sexist and offensive. But an impenetrable alibi gets him off the hook. Now, with the help of Jaine's neighbor, an unpredictable police detective, the puzzle must be solved — and time is running out as a deadly stalker targets the three remaining friends. Now, knowing whom to trust and whom to love is a matter of survival — as the dream of Mr. Perfect becomes a chilling nightmare.