For those of you who may not have encountered this genre before, magical realism is a literary genre or style that incorporates fantastical or mythical elements into otherwise realistic fiction. Explore the human condition in these novels that blur the line between reality and fantasy. Recommended by Ashley Lewis.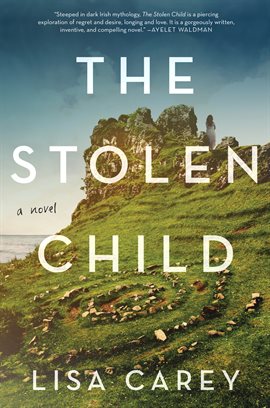 The Stolen Child by Lisa Carey
hoopla ebook
From the author of the critically acclaimed The Mermaids Singing comes a haunting, luminous novel set on an enchanted island off the west coast of Ireland where magic, faith, and superstition pervade the inhabitants' lives and tangled relationships. Perfect for fans of Eowyn Ivey, Sarah Waters, and Angela Carter.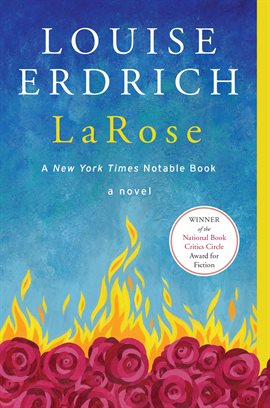 LaRose by Louise Erdrich
book
hoopla ebook
In this literary masterwork, Louise Erdrich, the bestselling author of the National Book Award-winning The Round House and the Pulitzer Prize nominee The Plague of Doves wields her breathtaking narrative magic in an emotionally haunting contemporary tale of a tragic accident, a demand for justice, and a profound act of atonement with ancient roots in Native American culture. North Dakota, late summer, 1999. Landreaux Iron stalks a deer along the edge of the property bordering his own. He shoots with easy confidence-but when the buck springs away, Landreaux realizes he's hit something else, a blur he saw as he squeezed the trigger. When he staggers closer, he realizes he has killed his neighbor's five-year-old son, Dusty Ravich. The youngest child of his friend and neighbor, Peter Ravich, Dusty was best friends with Landreaux's five-year-old son, LaRose. The two families have always been close, sharing food, clothing, and rides into town; their children played together despite going to different schools; and Landreaux's wife, Emmaline, is half-sister to Dusty's mother, Nola. Horrified at what he's done, the recovered alcoholic turns to an Ojibwe tribe tradition-the sweat lodge-for guidance, and finds a way forward. Following an ancient means of retribution, he and Emmaline will give LaRose to the grieving Peter and Nola. "Our son will be your son now," they tell them. LaRose is quickly absorbed into his new family. Plagued by thoughts of suicide, Nola dotes on him, keeping her darkness at bay. His fierce, rebellious new "sister," Maggie, welcomes him as a coconspirator who can ease her volatile mother's terrifying moods. Gradually he's allowed shared visits with his birth family, whose sorrow mirrors the Raviches' own. As the years pass, LaRose becomes the linchpin linking the Irons and the Raviches, and eventually their mutual pain begins to heal. But when a vengeful man with a long-standing grudge against Landreaux begins raising trouble, hurling accusations of a cover-up the day Dusty died, he threatens the tenuous peace that has kept these two fragile families whole. Inspiring and affecting, LaRose is a powerful exploration of loss, justice, and the reparation of the human heart, and an unforgettable, dazzling tour de force from one of America's most distinguished literary masters.
Red Birds by Mohammed Hanif
hoopla audiobook
An American pilot crash lands in the desert and finds himself on the outskirts of the very camp he was supposed to bomb. After days spent wandering and hallucinating from dehydration, Major Ellie is rescued by one of the camp's residents, a teenager named Momo, whose entrepreneurial money-making schemes are failing as his family is falling apart: his older brother, Ali, left for his first day of work at an American base and never returned; his parents are at each other's throats; his dog, Mutt, is having a very bad day; and an earthy-crunchy aid worker has shown up wanting to research him for her book on the Teenage Muslim Mind. Amidst the madness, Momo sets out to search for his brother Ali, hoping his new Western acquaintances might be able to help find him. But as the truth of Ali's whereabouts begin to unfold, the effects of American "aid" on this war-torn country are revealed to be increasingly pernicious.
The Rules of Magic by Alice Hoffman
book
large print book
audiobook on CD
OverDrive ebook
OverDrive audiobook
For the Owens family, love is a curse that began in 1620, when Maria Owens was charged with witchery for loving the wrong man.
Hundreds of years later, in New York City at the cusp of the sixties, when the whole world is about to change, Susanna Owens knows that her three children are dangerously unique. Difficult Franny, with skin as pale as milk and blood red hair, shy and beautiful Jet, who can read other people's thoughts, and charismatic Vincent, who began looking for trouble on the day he could walk.
From the start Susanna sets down rules for her children: No walking in the moonlight, no red shoes, no wearing black, no cats, no crows, no candles, no books about magic. And most importantly, never, ever, fall in love. But when her children visit their Aunt Isabelle, in the small Massachusetts town where the Owens family has been blamed for everything that has ever gone wrong, they uncover family secrets and begin to understand the truth of who they are. Yet, the children cannot escape love even if they try, just as they cannot escape the pains of the human heart. The two beautiful sisters will grow up to be the memorable aunts in Practical Magic, while Vincent, their beloved brother, will leave an unexpected legacy.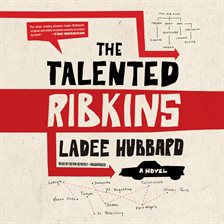 The Talented Ribkins by Ladee Hubbard
book
hoopla audiobook
At seventy-two, Johnny Ribkins shouldn't have such problems: he's got one week to come up with the money he stole from his mobster boss or it's curtains. What may or may not be useful to Johnny as he flees is that he comes from an African American family that has been gifted with superpowers that are a bit, well, odd. Okay, very odd. For example, Johnny's father could see colors no one else could see. His brother could scale perfectly flat walls. His cousin belches fire. And Johnny himself can make precise maps of any space you name, whether he's been there or not. In the old days, the Ribkins family tried to apply their gifts to the civil rights effort, calling themselves the Justice Committee. But when their, eh, superpowers proved insufficient, the group fell apart. Out of frustration Johnny and his brother used their talents to stage a series of burglaries, each more daring than the last. Fast forward a couple decades and Johnny's in a race against the clock to dig up loot he's stashed all over Florida. His brother is gone, but he has an unexpected sidekick: his brother's daughter, Eloise, who has a special superpower of her own. Inspired by W. E. B. Du Bois' famous essay "The Talented Tenth" and fueled by Ladee Hubbard's marvelously original imagination, The Talented Ribkins is a big-hearted debut novel about race, class, politics, and the unique gifts that, while they may cause some problems from time to time, bind a family together.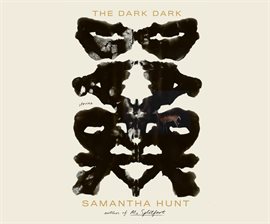 The Dark Dark by Samantha Hunt
hoopla audiobook
In these marvelously inventive stories, Samantha Hunt imagines numerous ways in which human lives might be altered by the otherworldly: an FBI agent falls in love with a robot built for a suicide mission; a young woman unintentionally cheats on her husband when she is transformed into a deer; two strangers become lovers and find themselves responsible for the resurrection of a dog; a woman tries to start her life anew after the loss of a child but riddles that new life with lies; thirteen pregnant teenagers develop a strange relationship with the founding fathers of American history; a lonely woman's fertility treatments become the stuff of science fiction. With offbeat humor and an unguarded gaze, Hunt conjures stories that urge an understanding of youth and mortality, magnification and loss – and that hold out hope that we can come to know one another deeply as we stand side-by-side observing this mysterious universe we've found ourselves in.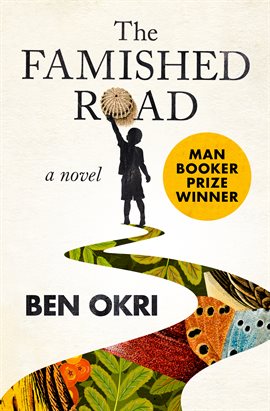 The Famished Road by Ben Okri
book
hoopla ebook
Winner of the Man Booker Prize: "Okri shares with García Márquez a vision of the world as one of infinite possibility. . . . A masterpiece" (TheBoston Sunday Globe). Azaro is a spirit child, an abiku, existing, according to the African tradition, between life and death. Born into the human world, he must experience its joys and tragedies. His spirit companions come to him often, hounding him to leave his mortal world and join them in their idyllic one. Azaro foresees a trying life ahead, but he is born smiling. This is his story.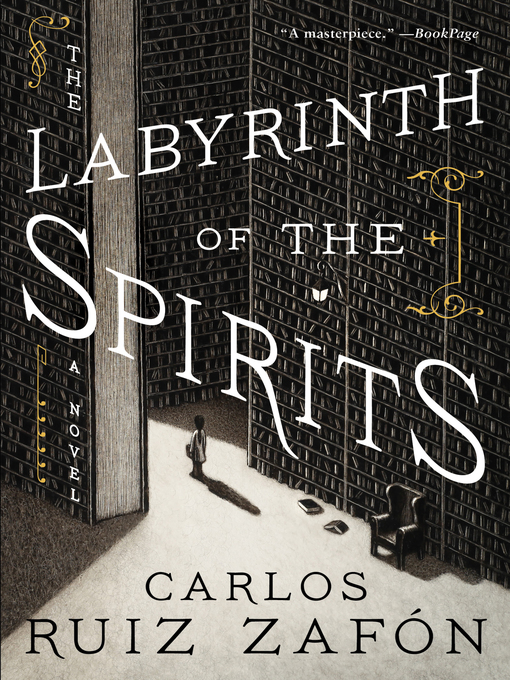 The Labyrinth of the Spirits by Carlos Ruiz Zafon
book
OverDrive ebook
Nine-year-old Alicia lost her parents during the Spanish Civil War when the Nacionales (the fascists) savagely bombed Barcelona in 1938. Twenty years later, she still carries the emotional and physical scars of that violent and terrifying time. Weary of her work as an investigator for Spain's secret police in Madrid, a job she has held for more than a decade, the twenty-nine-year old plans to move on. At the insistence of her boss, Leandro Montalvo, she remains to solve one last case: the mysterious disappearance of Spain's Minister of Culture, Mauricio Valls.
With her partner, the intimidating policeman Juan Manuel Vargas, Alicia discovers a possible clue—a rare book by the author Victor Mataix hidden in Valls' office in his Madrid mansion. Valls was the director of the notorious Montjuic Prison in Barcelona during World War II where several writers were imprisoned, including David Martín and Victor Mataix. Traveling to Barcelona on the trail of these writers, Alicia and Vargas meet with several booksellers, including Juan Sempere, who knew her parents.
As Alicia and Vargas come closer to finding Valls, they uncover a tangled web of kidnappings and murders tied to the Franco regime, whose corruption is more widespread and horrifying than anyone imagined. Alicia's courageous and uncompromising search for the truth puts her life in peril. Only with the help of a circle of devoted friends will she emerge from the dark labyrinths of Barcelona and its history into the light of the future.
In this haunting new novel, Carlos Ruiz Zafón proves yet again that he is a masterful storyteller and pays homage to the world of books, to his ingenious creation of the Cemetery of Forgotten, and to that magical bridge between literature and our lives.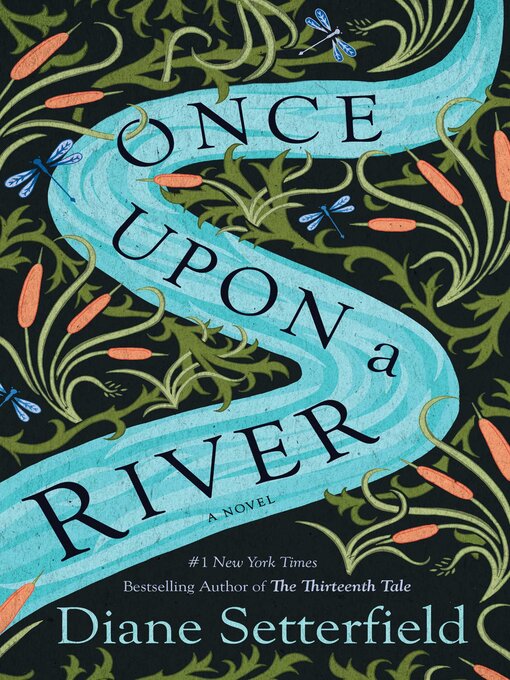 Once Upon a River by Diane Setterfield
book
large print book
OverDrive ebook
On a dark midwinter's night in an ancient inn on the river Thames, an extraordinary event takes place. The regulars are telling stories to while away the dark hours, when the door bursts open on a grievously wounded stranger. In his arms is the lifeless body of a small child. Hours later, the girl stirs, takes a breath and returns to life. Is it a miracle? Is it magic? Or can science provide an explanation? These questions have many answers, some of them quite dark indeed.
Those who dwell on the river bank apply all their ingenuity to solving the puzzle of the girl who died and lived again, yet as the days pass the mystery only deepens. The child herself is mute and unable to answer the essential questions: Who is she? Where did she come from? And to whom does she belong? But answers proliferate nonetheless.
Three families are keen to claim her. A wealthy young mother knows the girl is her kidnapped daughter, missing for two years. A farming family reeling from the discovery of their son's secret liaison stand ready to welcome their granddaughter. The parson's housekeeper, humble and isolated, sees in the child the image of her younger sister. But the return of a lost child is not without complications and no matter how heartbreaking the past losses, no matter how precious the child herself, this girl cannot be everyone's. Each family has mysteries of its own, and many secrets must be revealed before the girl's identity can be known.