Life, liberty, and the pursuit of a good book. Enjoy these books on 4th of July or any time of the year. Recommended by Ashley Lee.
NONFICTION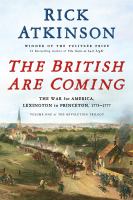 The British are Coming by Rick Atkinson
book
hoopla audiobook
In June 1773, King George III attended a grand celebration of his reign over the greatest, richest empire since ancient Rome. Less than two years later, Britain's bright future turned dark: after a series of provocations, the king's soldiers took up arms against his rebellious colonies in America. The war would last eight years, and though at least one in ten of the Americans who fought for independence would die for that cause, the prize was valuable beyond measure: freedom from oppression and the creation of a new republic.

Rick Atkinson, author of the Pulitzer Prize-winning An Army at Dawn and two other superb books about the Second World War, has long been admired for his unparalleled ability to write deeply researched, stunningly vivid narrative history. In this new book, he tells the story of the first twenty-one months of America's violent effort to forge a new nation. From the battles at Lexington and Concord in spring 1775 to those at Trenton and Princeton in winter 1776-77, American militiamen and then the ragged Continental Army take on the world's most formidable fighting force and struggle to avoid annihilation.

It is a gripping saga alive with astonishing characters: Henry Knox, the former bookseller with an uncanny understanding of artillery; Nathanael Greene, the blue-eyed bumpkin who becomes one of America's greatest battle captains; Benjamin Franklin, the self-made man who proves himself the nation's wiliest diplomat; George Washington, the commander in chief who learns the difficult art of leadership when the war seems all but lost.

Full of riveting details and untold stories, The British Are Coming is a tale of heroes and knaves, of sacrifice and blunder, of redemption and profound suffering. Rick Atkinson has given stirring new life to the first act of America's creation drama.
---
Lexington and Concord: The Battle Heard Round the World by George Daughan
book
hoopla audiobook

George C. Daughan's magnificently detailed account of the battle of Lexington and Concord will challenge the prevailing narrative of the American War of Independence. It was, Daughan argues, based as much on economics as on politics. When Benjamin Franklin wrote home about living conditions in Britain and Ireland, his countrymen were appalled. Could the Crown's motive be to reduce the prosperous American colonies to such serfdom? This idea inspired the vast turnout of Patriot militiamen at Lexington and Concord that so shocked King George III and his ministers. The scorn of the British for the experienced colonial fighters was another key factor. The British troops (many had never been in battle) were outnumbered and outclassed; their leaders were impervious to reason; and the fate of British rule in America was sealed. Authoritative and immersive, Lexington and Concord offers new understanding of a battle that became a template for colonial uprising in later centuries.
---
Stamped From the Beginning by Ibram X. Kendi
book
hoopla audiobook
Some Americans cling desperately to the myth that we are living in a post-racial society, that the election of the first Black president spelled the doom of racism. In fact, racist thought is alive and well in America–more sophisticated and more insidious than ever. And as award-winning historian Ibram X. Kendi argues in Stamped from the Beginning, if we have any hope of grappling with this stark reality, we must first understand how racist ideas were developed, disseminated, and enshrined in American society. In this deeply researched and fast-moving narrative, Kendi chronicles the entire story of anti-Black racist ideas and their staggering power over the course of American history. Stamped from the Beginning uses the life stories of five major American intellectuals to offer a window into the contentious debates between assimilationists and segregationists and between racists and anti-racists. From Puritan minister Cotton Mather to Thomas Jefferson, from fiery abolitionist William Lloyd Garrison to brilliant scholar W.E.B. Du Bois to legendary anti-prison activist Angela Davis, Kendi shows how and why some of our leading pro-slavery and pro-civil rights thinkers have challenged or helped cement racist ideas in America. Contrary to popular conceptions, racist ideas did not arise from ignorance or hatred. Instead, they were devised and honed by some of the most brilliant minds of each era. These intellectuals used their brilliance to justify and rationalize deeply entrenched discriminatory policies and the nation's racial disparities in everything from wealth to health. And while racist ideas are easily produced and easily consumed, they can also be discredited. In shedding much-needed light on the murky history of racist ideas, Stamped from the Beginning offers us the tools we need to expose them–and in the process, gives us reason to hope.
---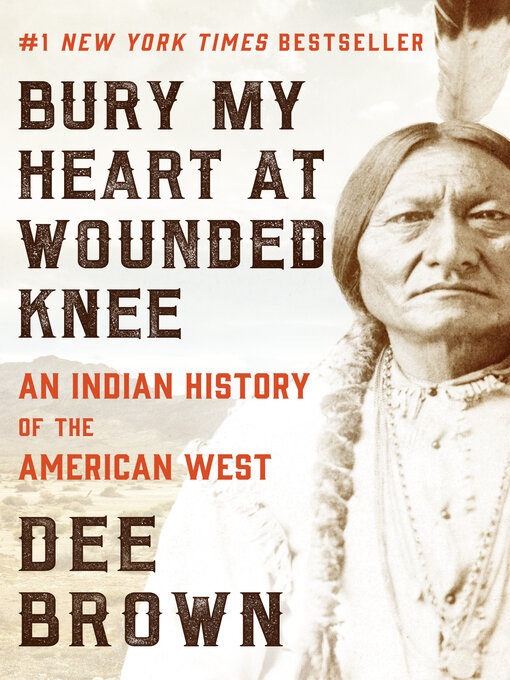 Bury My Heart at Wounded Knee by Dee Brown
book
OverDrive ebook
hoopla ebook
hoopla audiobook
This is Dee Brown's powerful and unforgettable classic that awakened the world to the nineteenth-century decimation of American Indian tribes. First published in 1970, Bury My Heart at Wounded Knee generated shockwaves with its frank and heartbreaking depiction of the systematic annihilation of American Indian tribes across the western frontier. In this nonfiction account, Dee Brown focuses on the betrayals, battles, and massacres suffered by American Indians between 1860 and 1890. He tells of the many tribes and their renowned chiefs – from Geronimo to Red Cloud, Sitting Bull to Crazy Horse – who struggled to combat the destruction of their people and culture. Forcefully written and meticulously researched, Bury My Heart at Wounded Knee inspired a generation to take a second look at how the West was won.
---
American Dialogue by Joseph J. Ellis 
book
OverDrive ebook
The award winning author of Founding Brothers and The Quartet now gives us a deeply insightful examination of the relevance of the views of George Washington, Thomas Jefferson, James Madison, and John Adams to some of the most divisive issues in America today. 
The story of history is a ceaseless conversation between past and present, and in American Dialogue, Joseph Ellis focuses the conversation onto the often asked question: "What would the Founding Fathers think?" He examines four of our most seminal historical figures through the prism of particular topics, using the perspective of the present to shed light on their views and, in turn, making clear how their now centuries-old ideas illuminate the disturbing impasse of today's political conflicts. He discusses Jefferson and the issue of racism, Adams and the specter of economic inequality, Washington and American imperialism, Madison and the doctrine of original intent. Through these juxtapositions—and in his hallmark dramatic and compelling narrative voice—Ellis illuminates the obstacles and pitfalls paralyzing contemporary discussions of these fundamentally important issues. 
---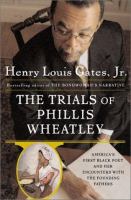 The Trials of Phillis Wheatley by Henry Louis Gates Jr.
book
In 1773, the slave Phillis Wheatley literally wrote her way to freedom. The first person of African descent to publish a book of poems in English, she was emancipated by her owners in recognition of her literary achievement. For a time, Wheatley was the most famous black woman in the West. But Thomas Jefferson, unlike his contemporaries Ben Franklin and George Washington, refused to acknowledge her gifts as a writer—a repudiation that eventually inspired generations of black writers to build an extraordinary body of literature in their efforts to prove him wrong.
In The Trials of Phillis Wheatley, Henry Louis Gates Jr. explores the pivotal roles that Wheatley and Jefferson played in shaping the black literary tradition. Writing with all the lyricism and critical skill that place him at the forefront of American letters, Gates brings to life the characters, debates, and controversy that surrounded Wheatley in her day and ours.
---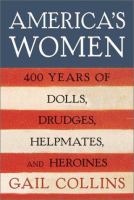 America's Women by Gail Collins
book
America's Women tells the story of more than four centuries of history. It features a stunning array of personalities, from the women peering worriedly over the side of the Mayflower to feminists having a grand old time protesting beauty pageants and bridal fairs. Courageous, silly, funny, and heartbreaking, these women shaped the nation and our vision of what it means to be female in America.
By culling the most fascinating characters — the average as well as the celebrated — Gail Collins, the editorial page editor at the New York Times, charts a journey that shows how women lived, what they cared about, and how they felt about marriage, sex, and work. She begins with the lost colony of Roanoke and the early southern "tobacco brides" who came looking for a husband and sometimes — thanks to the stupendously high mortality rate — wound up marrying their way through three or four. Spanning wars, the pioneering days, the fight for suffrage, the Depression, the era of Rosie the Riveter, the civil rights movement, and the feminist rebellion of the 1970s, America's Women describes the way women's lives were altered by dress fashions, medical advances, rules of hygiene, social theories about sex and courtship, and the ever-changing attitudes toward education, work, and politics. While keeping her eye on the big picture, Collins still notes that corsets and uncomfortable shoes mattered a lot, too.
"The history of American women is about the fight for freedom," Collins writes in her introduction, "but it's less a war against oppressive men than a struggle to straighten out the perpetually mixed message about women's roles that was accepted by almost everybody of both genders."
Told chronologically through the compelling stories of individual lives that, linked together, provide a complete picture of the American woman's experience, America's Women is both a great read and a landmark work of history.
---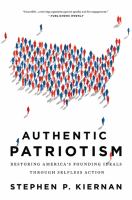 Authentic Patriotism by Stephen P. Kiernan
book
A provocative, inspiring account of our neglected American ideals and the people who are living them today and restoring our nation's dream. Patriotism has become a loaded word: one that is wielded against people with whom we might disagree, or whose cultural origins don't match our own. But our founding fathers (Washington, Jefferson, Adams, and others) saw patriotism as a dynamic force: an act of service, in an evolving nation that defined its purpose by offering all people a better way of life. In Authentic Patriotism, author and award-winning journalist Stephen P. Kiernan explores the original ideals that have been lost in our current climate, where war and economic turmoil have eroded our sense of civic obligation. Kiernan describes "a nation adrift," out of touch with its origins and then introduces a range of inspiring people who have revived our national purpose by taking action:
– The out-of-work college graduate who led an economic and environmental renewal of her blighted home community.
– The retired executive who pioneered a revolutionary concept in health care for people without insurance.
– The minister who created a legendary choir, with the goal of uniting children of different races, genders, and classes in one voice.
– The family who donated their daughter's heart, so that another might live.
These and other "New Americans" are profiled in a book that offers hope, ideas, examples, and practical resources for readers who want to renew the American spirit.
---
Ladies of Liberty by Cokie Roberts 
book
hoopla ebook
hoopla audiobook 
Freading ebook
In Founding Mothers, Cokie Roberts paid homage to the heroic women whose patriotism and sacrifice helped create a new nation. Now the number one New York Times bestselling author and renowned political commentator (praised in USA Today as a "custodian of time-honored values") continues the story of early America's influential women with Ladies of Liberty. In her "delightfully intimate and confiding" style (Publishers Weekly), Roberts presents a colorful blend of biographical portraits and behind-the-scenes vignettes chronicling women's public roles and private responsibilities. 
Recounted with the insight and humor of an expert storyteller and drawing on personal correspondence, private journals, and other primary sources (many of them previously unpublished) Roberts brings to life the extraordinary accomplishments of women who laid the groundwork for a better society. Almost every quotation here is written by a woman, to a woman, or about a woman. From first ladies to freethinkers, educators to explorers, this exceptional group includes Abigail Adams, Margaret Bayard Smith, Martha Jefferson, Dolley Madison, Elizabeth Monroe, Louisa Catherine Adams, Eliza Hamilton, Theodosia Burr, Rebecca Gratz, Louisa Livingston, Rosalie Calvert, Sacajawea, and others. In a much-needed addition to the shelves of Founding Father literature, Roberts sheds new light on the generation of heroines, reformers, and visionaries who helped shape our nation, giving these ladies of liberty the recognition they so greatly deserve.
---
A Treasury of Great American Scandals by Michael Farquhar
book
RBdigital audiobook
Following on the heels of his national bestseller A Treasury of Royal Scandals, Michael Farquhar turns his attention to matters a little closer to home with A Treasury of Great American Scandals. From the unhappy family relationships of prominent Americans to the feuds, smear campaigns, duels, and infamous sex scandals that have punctuated our history, we see our founding fathers and other American heroes in the course of their all-too-human events. Ineffectual presidents, lazy generals, traitors; treacherous fathers, nagging mothers, ungrateful children, embarrassing siblings; and stories about insanity, death, and disturbing postmortems are all here, as are disagreeable marriages, vile habits, and, of course, sex: good sex, bad sex, and good-bad sex too. We can take comfort in the fact that we are no worse and no better than our forebears. But we do have better media coverage.
---
How to Hide an Empire by Daniel Immerwahr 
book
OverDrive ebook 
We are familiar with maps that outline all fifty states. And we are also familiar with the idea that the United States is an "empire," exercising power around the world. But what about the actual territories–the islands, atolls, and archipelagos–this country has governed and inhabited? 
In How to Hide an Empire, Daniel Immerwahr tells the fascinating story of the United States outside the United States. In crackling, fast-paced prose, he reveals forgotten episodes that cast American history in a new light. We travel to the Guano Islands, where prospectors collected one of the nineteenth century's most valuable commodities, and the Philippines, site of the most destructive event on U.S. soil. In Puerto Rico, Immerwahr shows how U.S. doctors conducted grisly experiments they would never have conducted on the mainland and charts the emergence of independence fighters who would shoot up the U.S. Congress.
In the years after World War II, Immerwahr notes, the United States moved away from colonialism. Instead, it put innovations in electronics, transportation, and culture to use, devising a new sort of influence that did not require the control of colonies. Rich with absorbing vignettes, full of surprises, and driven by an original conception of what empire and globalization mean today, How to Hide an Empire is a major and compulsively readable work of history.
---
FICTION
King's Mountain by Sharyn McCrumb
book
large print book
RBditgital audiobook
John Sevier had not taken much interest in the American Revolution. Homesteading in the Carolina mountains, Sevier was too busy fighting Indians and taming the wilderness to worry much about a far-off war, but when an arrogant British officer sends a message over the mountains, threatening to burn the settlers' farms and kill their families, the Revolutionary War becomes personal.
That abrasive officer is British Army Major Patrick Ferguson, who is both charmingly antagonistic and surprisingly endearing. The younger son of a Scottish earl, Ferguson suffers constant misfortunes, making his dedication and courage count for nothing. When he loses the use of his arm from an injury at Brandywine, his commander sends him south, away from the war—which, in 1780, George Washington and the Continental Army are losing. Ordered to recruit wealthy Southern planters to the British cause, Ferguson courts disaster by provoking the frontiersmen, and suddenly the far-off war is a sword's length away. The British aristocrat on a fine white horse is the antihero to Sevier's American pioneer spirit. Two Tory washerwomen, Virginia Sal—whose lucid voice lends humor and mysticism to the pages—and Virginia Paul, a mysterious woman too well-acquainted with death, portray the human side of the king's army. With a regiment of British regulars and local Tory volunteers, Ferguson believes he's an indomitable force.
Threatened by the Loyalists with invasion and the loss of their land, Sevier knows that Ferguson has to be stopped. In response, Sevier and his loyal comrades—many of whom would play key roles in later parts of American history—raise an unpaid volunteer militia of more than a thousand men. Bringing their own guns, riding their own horses, and wearing just their civilian clothes, the Overmountain Men ally themselves with other states' militias and march toward Charlotte in search of Ferguson's marauding army.
On a hill straddling the North and South Carolina lines, in what Thomas Jefferson later called "the turning point of the American Revolutionary War," the Overmountain Men triumph, proving that the British forces can be stopped. Their victory at King's Mountain inspired the colonies to fight on, ending the war one year later at Yorktown.
Peppered with lore and the authentic heart of the people in McCrumb's classic Ballads, this is an epic book that paints the brave action of Sevier and his comrades against a landscape of richly portrayed characters. Harrowing battle descriptions compete with provoking family histories, as McCrumb once again shares history and legend like no one else. Both a novel of war and family, crafted with heart and depth, King's Mountain celebrates one of Appalachia's finest hours.
---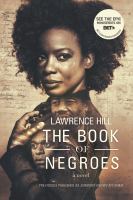 The Book of Negroes by Lawrence Hill 
book 
OverDrive ebook 
Abducted as an 11-year-old child from her village in West Africa and forced to walk for months to the sea in a coffle―a string of slaves― Aminata Diallo is sent to live as a slave in South Carolina. But years later, she forges her way to freedom, serving the British in the Revolutionary War and registering her name in the historic "Book of Negroes." This book, an actual document, provides a short but immensely revealing record of freed Loyalist slaves who requested permission to leave the US for resettlement in Nova Scotia, only to find that the haven they sought was steeped in an oppression all of its own. 
Aminata's eventual return to Sierra Leone―passing ships carrying thousands of slaves bound for America―is an engrossing account of an obscure but important chapter in history that saw 1,200 former slaves embark on a harrowing back-to-Africa odyssey. Lawrence Hill is a master at transforming the neglected corners of history into brilliant imaginings, as engaging and revealing as only the best historical fiction can be. A sweeping story that transports the reader from a tribal African village to a plantation in the southern United States, from the teeming Halifax docks to the manor houses of London, The Book of Negroes introduces one of the strongest female characters in recent Canadian fiction, one who cuts a swath through a world hostile to her colour and her sex.
---
The Fort by Bernard Cornwell 
book
book on CD 
book on MP3 CD 
hoopla ebook
hoopla audiobook
Freading ebook
From New York Times bestselling author Bernard Cornwell—one of the greatest yet little-known skirmishes of the Revolution: the Penobscot Expedition, a battle that would reveal the true character of a legendary Revolutionary hero. 
This new novel takes place during the very early days of the rebellion, or the War of Independence, in 18th century Massachusetts before Washington and before the organization of a colonial army. A small British fleet with a few soldiers on board had sailed in to be met, to their surprise, with an overwhelming strength of local militia.
Cornwell tells the story on both sides of the conflict, based largely on real figures, including of course Paul Revere (famous from the much later poem).
---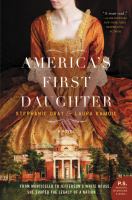 America's First Daughter by Stephine Dray 
book
hoopla ebook 
hoopla audiobook
OverDrive ebook
Freading ebook
From her earliest days, Patsy Jefferson knows that though her father loves his family dearly, his devotion to his country runs deeper still. As Thomas Jefferson's oldest daughter, she becomes his helpmate, protector, and constant companion in the wake of her mother's death, traveling with him when he becomes American minister to France. 
It is in Paris, at the glittering court and among the first tumultuous days of revolution, that fifteen-year-old Patsy learns about her father's troubling liaison with Sally Hemings, a slave girl her own age. Meanwhile, Patsy has fallen in love—with her father's protégé William Short, a staunch abolitionist and ambitious diplomat. Torn between love, principles, and the bonds of family, Patsy questions whether she can choose a life as William's wife and still be a devoted daughter.
Her choice will follow her in the years to come, to Virginia farmland, Monticello, and even the White House. And as scandal, tragedy, and poverty threaten her family, Patsy must decide how much she will sacrifice to protect her father's reputation, in the process defining not just his political legacy, but that of the nation he founded.
---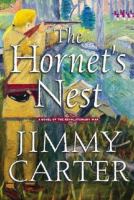 The Hornet's Nest by Jimmy Carter 
book 
book on CD
hoopla audiobook
The first work of fiction by a President of the United States — a sweeping novel of the American South and the War of Independence. In his ambitious and deeply rewarding novel, Jimmy Carter brings to life the Revolutionary War as it was fought in the Deep South; it is a saga that will change the way we think about the conflict. He reminds us that much of the fight for independence took place in that region and that it was a struggle of both great and small battles and of terrible brutality, with neighbor turned against neighbor, the Indians' support sought by both sides, and no quarter asked or given. The Hornet's Nest follows a cast of characters and their loved ones on both sides of this violent conflict — including some who are based on the author's ancestors. At the heart of the story is Ethan Pratt, who in 1766 moves with his wife, Epsey, from Philadelphia to North Carolina and then to Georgia in 1771, in the company of Quakers. On their homesteads in Georgia, Ethan and his wife form a friendship with neighbors Kindred Morris and his wife, Mavis. Through Kindred and his young Indian friend Newota, Ethan learns about the frontier and the Native American tribes who are being continually pressed farther inland by settlers. As the eight-year war develops, Ethan and Kindred find themselves in life-and-death combat with opposing forces. With its moving love story, vivid action, and the suspense of a war fought with increasing ferocity and stealth, The Hornet's Nest is historical fiction at its best, in the tradition of such major classics as The Last of the Mohicans.