Check out these titles by people of color from our print and online collections. These choices are some favorites in middle grade fiction. Recommended by Samantha Matherne.
Rebound by Kwame Alexander
book
book CD
RBdigital audiobook
From the New York Times bestselling author Kwame Alexander comes Rebound, the dynamic prequel to his Newbery Award-winning novel in verse, The Crossover.
Before Josh and Jordan Bell were streaking up and down the court, their father was learning his own moves. In this prequel to The Crossover, "Chuck Bell takes center stage, as readers get a glimpse of his childhood and how he became the jazz music worshiping, basketball star his sons look up to.
---
Lucky Broken Girl by Ruth Behar
book
In this unforgettable multicultural coming-of-age narrative based on the author's childhood in the 1960s, a young Cuban-Jewish immigrant girl is adjusting to her new life in New York City when her American dream is suddenly derailed. Ruthie's plight will intrigue readers, and her powerful story of strength and resilience, full of color, light, and poignancy, will stay with them for a long time.
Ruthie Mizrahi and her family recently emigrated from Castro's Cuba to New York City. Just when she's finally beginning to gain confidence in her mastery of English and enjoying her reign as her neighborhood's hopscotch queen, a horrific car accident leaves her in a body cast and confines her to her bed for a long recovery. As Ruthie's world shrinks because of her inability to move, her powers of observation and her heart grow larger, and she comes to understand how fragile life is, how vulnerable we all are as human beings, and how friends, neighbors, and the power of the arts can sweeten even the worst of times.
---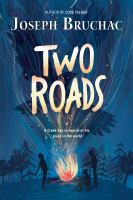 Two Roads by Joseph Bruchac
book
A boy discovers his Native American heritage in this Depression-era tale of identity and friendship by the author of Code Talker .
It's 1932, and twelve-year-old Cal Black and his Pop have been riding the rails for years after losing their farm in the Great Depression. Cal likes being a "knight of the road" with Pop, even if they're broke. But then Pop has to go to Washington, DC–some of his fellow veterans are marching for their government checks, and Pop wants to make sure he gets his due–and Cal can't go with him. So Pop tells Cal something he never knew before: Pop is actually a Creek Indian, which means Cal is too. And Pop has decided to send Cal to a government boarding school for Native Americans in Oklahoma called the Challagi School.
At school, the other Creek boys quickly take Cal under their wings. Even in the harsh, miserable conditions of the Bureau of Indian Affairs boarding school, he begins to learn about his people's history and heritage. He learns their language and customs. And most of all, he learns how to find strength in a group of friends who have nothing beyond each other.
---
The Storm Runner by Jennnifer Cervantes
book
large print book
hoopla book
Zane has always enjoyed exploring the dormant volcano near his home in New Mexico, even though hiking it is challenging. He'd much rather hang out there with his dog, Rosie, than go to middle school, where kids call him Sir Limps-a-Lot, McGimpster, or Uno, for his one good leg. What Zane doesn't know is that the volcano is a gateway to another world and he is at the center of a powerful prophecy. A new girl at school, Brooks, informs him that he's destined to release an evil god from the ancient Maya relic he is imprisoned in unless she can find and remove it first. Together they return to the volcano, where all kinds of crazy happens. Brooks turns into a hawk, a demon attacks them in a cave, and Rosie gives her all while trying to protect Zane. When Zane decides to save his dog no matter the cost, he is thrust into an adventure full of surprising discoveries, dangerous secrets, and an all-out war between the gods, one of whom happens to be his father. To survive, Zane will have to become the Storm Runner. But how can he run when he can't even walk well without a cane?
---
Like Vanessa by Tami Charles
book
hoopla book
RBdigital audiobook
Middle graders will laugh and cry with thirteen-year-old Vanessa Martin as she tries to be like Vanessa Williams, the first Black Miss America. In this semi-autobiographical debut novel set in 1983, Vanessa Martin's real-life reality of living with family in public housing in Newark, New Jersey is a far cry from the glamorous Miss America stage. She struggles with a mother she barely remembers, a grandfather dealing with addiction and her own battle with self-confidence. But when a new teacher at school coordinates a beauty pageant and convinces Vanessa to enter, Vanessa's view of her own world begins to change.
---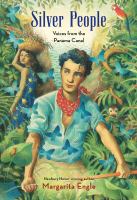 Silver People: Voices from the Panama Canal by Margarita Engle
book
hoopla book
As the Panama Canal turns one hundred, Newbery Honor winner Margarita Engle tells the story of its creation in this powerful new YA historical novel in verse.
One hundred years ago, the world celebrated the opening of the Panama Canal, which connected the world's two largest oceans and signaled America's emergence as a global superpower. It was a miracle, this path of water where a mountain had stood, and creating a miracle is no easy thing. Thousands lost their lives, and those who survived worked under the harshest conditions for only a few silver coins a day.
From the young "silver people" whose back-breaking labor built the Canal to the denizens of the endangered rainforest itself, this is the story of one of the largest and most difficult engineering projects ever undertaken, as only Newbery Honor-winning author Margarita Engle could tell it.
---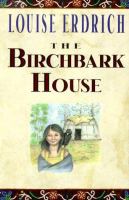 The Birchbark House by Louise Erdrich
book
hoopla audiobook
OverDrive audiobook
Omakayas and her family live on the land her people call the Island of the Golden-Breasted Woodpecker. Although the "chimookoman," white people, encroach more and more on their land, life continues much as it always has: every summer they build a new birchbark house; every fall they go to ricing camp to harvest and feast; they move to the cedar log house before the first snows arrive, and celebrate the end of the long, cold winters at maple-sugaring camp. In between, Omakayas fights with her annoying little brother, Pinch; plays with the adorable baby, Neewo; and tries to be grown-up like her big sister, Angeline. But the satisfying rhythms of their life are shattered when a visitor comes to their lodge one winter night, bringing with him an invisible enemy that will change things forever.
---
Sal & Gabi Break the Universe by Carlos Alberto Hernandez
book
hoopla book
Sal & Gabi Break the Universe is the launch of a new duology set in a near-future Miami, where middle-school student Gabi discovers her friend Sal's ability to call forth things and people from other dimensions simply by meditating. There's one slight problem: their manipulation of time and space could put the entire universe at risk.
---
Listen, Slowly by Thanhha Lai
book
hoopla ebook
hoopla audiobook
This remarkable and bestselling novel from Thanhha Lai, author of the National Book Award-winning and Newbery Honor Book Inside Out & Back Again, follows a young girl as she learns the true meaning of family.
A California girl born and raised, Mai can't wait to spend her vacation at the beach. Instead, she has to travel to Vietnam with her grandmother, who is going back to find out what really happened to her husband during the Vietnam War.
Mai's parents think this trip will be a great opportunity for their out-of-touch daughter to learn more about her culture. But to Mai, those are their roots, not her own. Vietnam is hot, smelly, and the last place she wants to be. Besides barely speaking the language, she doesn't know the geography, the local customs, or even her distant relatives. To survive her trip, Mai must find a balance between her two completely different worlds.
---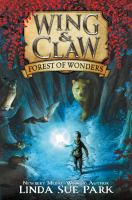 Forest of Wonders by Linda Sue Park
book
hoopla ebook
hoopla audiobook
Freading ebook
Raffa Santana has always loved the mysterious Forest of Wonders. For a gifted young apothecary like him, every leaf has the potential to unleash a kind of magic.
When an injured bat crashes into Raffa's life, he invents a cure from a rare crimson vine that he finds deep in the Forest. The powers of the vine are stronger than Raffa could have imagined. His remedy saves the animal but also transforms it into something much more than an ordinary bat, with far-reaching consequences.
Raffa's experiments lead him away from home to the forbidding city of Gilden, where troubling discoveries make him question who he can trust and whether exciting botanical inventions, including his own, might actually threaten the very creatures of the Forest he wants to protect.
---
Race to the Sun by Rebecca Roanhorse
book
hoopla ebook
Lately, seventh grader Nizhoni Begay has been able to detect monsters, like that man in the fancy suit who was in the bleachers at her basketball game. Turns out he's Mr. Charles, her dad's new boss at the oil and gas company, and he's alarmingly interested in Nizhoni and her brother, Mac, their Navajo heritage, and the legend of the Hero Twins. Nizhoni knows he's a threat, but her father won't believe her. When Dad disappears the next day, leaving behind a message that says "Run," the siblings and Nizhoni's best friend, Davery, are thrust into a rescue mission that can only be accomplished with the help of Din Holy People, all disguised as quirky characters. Their aid will come at a price: the kids must pass a series of trials in which it seems like nature itself is out to kill them. If Nizhoni, Mac, and Davery can reach the House of the Sun, they will be outfitted with what they need to defeat the ancient monsters Mr. Charles has unleashed. But it will take more than weapons for Nizhoni to become the hero she was destined to be.
---
The Earth Dragon Awakes: The San Francisco Earthquake of 1906 by Lawrence Yep
book
A gripping portrait of the 1906 San Francisco earthquake by Laura Ingalls Wilder Award winner Laurence Yep.
When the quake subsides, Chin and Henry and their families are lucky to be alive. But now they must escape the fires that have broken out and find their way to safety before it's too late.
Based on actual events and told from the alternating perspectives of two young friends, The Earth Dragon Awakes is a suspenseful novel about the 1906 San Francisco earthquake by Newbery Honor author Laurence Yep.
---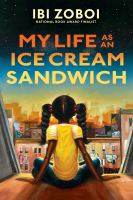 My Life as an Ice Cream Sandwich by Ibi Zoboi
book
National Book Award-finalist Ibi Zoboi makes her middle-grade debut with a moving story of a girl finding her place in a world that's changing at warp speed. Twelve-year-old Ebony-Grace Norfleet has lived with her beloved grandfather Jeremiah in Huntsville, Alabama ever since she was little. As one of the first Black engineers to integrate NASA, Jeremiah has nurtured Ebony-Grace's love for all things outer space and science fiction, especially Star Wars and Star Trek. But in the summer of 1984, when trouble arises with Jeremiah, it's decided she'll spend a few weeks with her father in Harlem. Harlem is an exciting and terrifying place for a sheltered girl from Hunstville, and Ebony-Grace's first instinct is to retreat into her imagination. But soon 126th Street begins to reveal that it has more in common with her beloved sci-fi adventures than she ever thought possible, and by summer's end, Ebony-Grace discovers that Harlem has a place for a girl whose eyes are always on the stars.