Get lost in these dark and atmospheric adult and young adult Gothic fiction novels. Recommended by Samantha Matherne.
Jane by April Lindner
book
Forced to drop out of an esteemed East Coast college after the sudden death of her parents, Jane Moore takes a nanny job at Thornfield Park, the estate of Nico Rathburn, a world-famous rock star on the brink of a huge comeback. Practical and independent, Jane reluctantly becomes entranced by her magnetic and brooding employer and finds herself in the midst of a forbidden romance.
But there's a mystery at Thornfield, and Jane's much-envied relationship with Nico is soon tested by an agonizing secret from his past. Torn between her feelings for Nico and his fateful secret, Jane must decide: Does being true to herself mean giving up on true love?
An irresistible romance interwoven with a darkly engrossing mystery, this contemporary retelling of the beloved classic Jane Eyre promises to enchant a new generation of readers.
---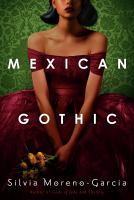 Mexican Gothic by Silvia Moreno-Garcia 
book 
After receiving a frantic letter from her newly-wed cousin begging for someone to save her from a mysterious doom, Noemi Taboada heads to High Place, a distant house in the Mexican countryside. She's not sure what she will find. Her cousin's husband, a handsome Englishman, is a stranger, and Noemi knows little about the region. 
Noemi is also an unlikely rescuer: She's a glamorous debutante, and her chic gowns and perfect red lipstick are more suited for cocktail parties than amateur sleuthing. But she's also tough and smart, with an indomitable will, and she is not afraid: Not of her cousin's new husband, who is both menacing and alluring; not of his father, the ancient patriarch who seems to be fascinated by Noemi; and not even of the house itself, which begins to invade Noemi's dreams with visions of blood and doom. 
Her only ally in this inhospitable abode is the family's youngest son. Shy and gentle, he seems to want to help Noemi, but might also be hiding dark knowledge of his family's past. For there are many secrets behind the walls of High Place. The family's once colossal wealth and faded mining empire kept them from prying eyes, but as Noemi digs deeper she unearths stories of violence and madness.
And Noemi, mesmerized by the terrifying yet seductive world of High Place, may soon find it impossible to ever leave this enigmatic house behind.
---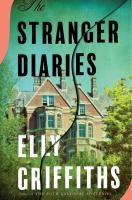 Stranger Diaries by Elly Griffiths 
book 
hoopla ebook 
hoopla audiobook 
OverDrive ebook 
OverDrive audiobook 
Death lies between the lines when the events of a dark story start coming true in this haunting modern gothic mystery, perfect for fans of Magpie Murders and The Lake House. 
Clare Cassidy is no stranger to murder. A high school English teacher specializing in the Gothic writer R. M. Holland, she teaches a course on it every year. But when one of Clare's colleagues and closest friends is found dead, with a line from R. M. Holland's most famous story, "The Stranger," left by her body, Clare is horrified to see her life collide with the storylines of her favorite literature.
To make matters worse, the police suspect the killer is someone Clare knows. Unsure whom to trust, she turns to her closest confidant, her diary, the only outlet she has for her darkest suspicions and fears about the case. Then one day she notices something odd. Writing that isn't hers, left on the page of an old diary: Hallo Clare. You don't know me. 
Clare becomes more certain than ever: "The Stranger" has come to terrifying life. But can the ending be rewritten in time?
---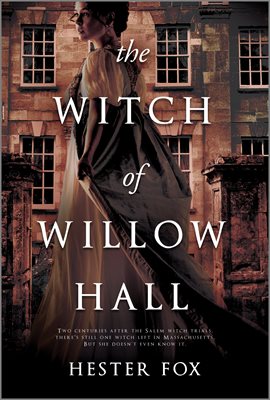 The Witch of Willow Hall by Hester Fox 
hoopla ebook 
hoopla audiobook 
Freading ebook 
Two centuries after the Salem witch trials, there's still one witch left in Massachusetts. But she doesn't even know it. 
New Oldbury, 1821
In the wake of a scandal, the Montrose family and their three daughters, Catherine, Lydia and Emeline, flee Boston for their new country home, Willow Hall. 
The estate seems sleepy and idyllic. But a subtle menace creeps into the atmosphere, remnants of a dark history that call to Lydia, and to the youngest, Emeline.
All three daughters will be irrevocably changed by what follows, but none more than Lydia, who must draw on a power she never knew she possessed if she wants to protect those she loves. For Willow Hall's secrets will rise, in the end.
---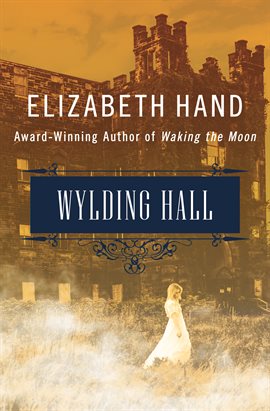 Wylding Hall by Elizabeth Hand 
hoopla ebook 
hoopla audiobook 
Freading ebook 
From the award-winning author of Waking the Moon, a short novel of unexpected terror When the young members of a British acid-folk band are compelled by their manager to record their unique music, they hole up at Wylding Hall, an ancient country house with dark secrets. There they create the album that will make their reputation, but at a terrifying cost: Julian Blake, the group's lead singer, disappears within the mansion and is never seen or heard from again. Now, years later, the surviving musicians, along with their friends and lovers, meet with a young documentary filmmaker to tell their own versions of what happened that summer. But whose story is true? And what really happened to Julian Blake? 
---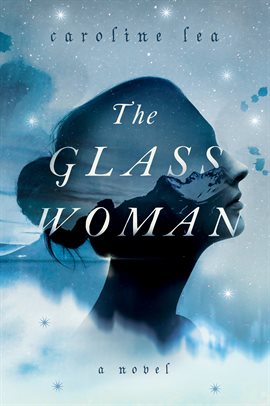 The Glass Woman by Caroline Lea 
hoopla ebook 
hoopla audiobook 
Freading ebook 
Rósa has always dreamed of living a simple life alongside her Mamma in their remote village in Iceland, where she prays to the Christian God aloud during the day, while whispering enchantments to the old gods alone at night. But after her father dies abruptly and her Mamma becomes ill, Rósa marries herself off to a visiting trader in exchange for a dowry, despite rumors of mysterious circumstances surrounding his first wife's death. 
Rósa follows her new husband, Jón, across the treacherous countryside to his remote home near the sea. There Jón works the field during the day, expecting Rósa to maintain their house in his absence with the deference of a good Christian wife. What Rósa did not anticipate was the fierce loneliness she would feel in her new home, where Jón forbids her from interacting with the locals in the nearby settlement and barely speaks to her himself.
Seclusion from the outside world isn't the only troubling aspect of her new life. Rósa is also forbidden from going into Jón's attic. When Rósa begins to hear strange noises from upstairs, she turns to the local woman in an attempt to find solace. But the villager's words are even more troubling, confirming many of the rumors about Jón's first wife, Anna, including that he buried her body alone in the middle of the night. 
Rósa's isolation begins to play tricks on her mind: What, or who, is in the attic? What happened to Anna? Was she mad, a witch, or just a victim of Jón's ruthless nature? When Jón is brutally maimed in an accident a series of events are set in motion that will force Rósa to choose between obedience and defiance with her own survival and the safety of the ones she loves hanging in the balance. 
---
White Crow by Marcus Sedgwick 
book 
Some secrets are better left buried; some secrets are so frightening they might make angels weep and the devil crow. 
Thought provoking as well as intensely scary, White Crow unfolds in three voices. There's Rebecca, who has come to a small, seaside village to spend the summer, and there's Ferelith, who offers to show Rebecca the secrets of the town, but at a price. Finally, there's a priest whose descent into darkness illuminates the girls' frightening story. White Crow is as beautifully written as it is horrifically gripping. 
---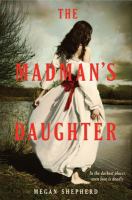 The Madman's Daughter by Megan Shepherd 
book 
hoopla audiobook 
A dark, breathless, beautifully-written gothic thriller of murder, madness and a mysterious island.
For fans of Libba Bray, this first book in a gothic suspense trilogy is inspired by H. G. Wells's The Island of Dr. Moreau and has been hailed by New York Times bestseller Carrie Ryan as having beautiful writing, breakneck pacing, a pulse-pounding mystery, and an irresistible romance.
Following accusations that her scientist father gruesomely experimented on animals, sixteen-year-old Juliet watched as her family and her genteel life in London crumbled around her, and only recently has she managed to piece her world back together. But when Juliet learns her father is still alive and working on a remote tropical island, she is determined to find out if the old accusations are true. Accompanied by her father's handsome young assistant, Montgomery, and an enigmatic castaway, Edward, Juliet travels to the island, only to discover the depths of her father's insanity. Torn between horror and scientific curiosity, Juliet knows she must end her father's dangerous experiments and escape her jungle prison before it's too late. Yet as the island falls into chaos, she discovers the extent of her father's genius–and madness–in her own blood. 
---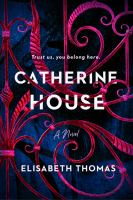 Catherine House by Elisabeth Thomas 
book 
OverDrive ebook  
Catherine House is a school of higher learning like no other. Hidden deep in the woods of rural Pennsylvania, this crucible of reformist liberal arts study with its experimental curriculum, wildly selective admissions policy, and formidable endowment, has produced some of the world's best minds: prize-winning authors, artists, inventors, Supreme Court justices, presidents. For those lucky few selected, tuition, room, and board are free. But acceptance comes with a price. Students are required to give the House three years–summers included–completely removed from the outside world. Family, friends, television, music, even their clothing must be left behind. In return, the school promises a future of sublime power and prestige, and that its graduates can become anything or anyone they desire. 
Among this year's incoming class is Ines Murillo, who expects to trade blurry nights of parties, cruel friends, and dangerous men for rigorous intellectual discipline only to discover an environment of sanctioned revelry. Even the school's enigmatic director, Viktoria, encourages the students to explore, to expand their minds, to find themselves within the formidable iron gates of Catherine. For Ines, it is the closest thing to a home she's ever had. But the House's strange protocols soon make this refuge, with its worn velvet and weathered leather, feel increasingly like a gilded prison. And when tragedy strikes, Ines begins to suspect that the school–in all its shabby splendor, hallowed history, advanced theories, and controlled decadence–might be hiding a dangerous agenda within the secretive, tightly knit group of students selected to study its most promising and mysterious curriculum. 
Combining the haunting sophistication and dusky, atmospheric style of Sarah Waters with the unsettling isolation of Kazuo Ishiguro's Never Let Me Go, Catherine House is a devious, deliciously steamy, and suspenseful page-turner with shocking twists and sharp edges that is sure to leave readers breathless.
---
The Little Stranger by Sarah Waters
book
large print book
One postwar summer in his home of rural Warwickshire, Dr. Faraday, the son of a maid who has built a life of quiet respectability as a country physician, is called to a patient at lonely Hundreds Hall. Home to the Ayres family for over two centuries, the Georgian house, once impressive and handsome, is now in decline, its masonry crumbling, its gardens choked with weeds, the clock in its stable yard permanently fixed at twenty to nine. Its owners—mother, son, and daughter—are struggling to keep pace with a changing society, as well as with conflicts of their own. But are the Ayreses haunted by something more sinister than a dying way of life? Little does Dr. Faraday know how closely, and how terrifyingly, their story is about to become intimately entwined with his.
---
The End of Temperance Dare: A Novel by Wendy Webb
book
Haunting and atmospheric, The End of Temperance Dare is another thrilling page-turner from the author reviewers are calling the Queen of the Northern Gothic.
When Eleanor Harper becomes the director of a renowned artists' retreat, she knows nothing of Cliffside Manor's dark past as a tuberculosis sanatorium, a "waiting room for death." After years of covering murder and violence as a crime reporter, Eleanor hopes that being around artists and writers in this new job will be a peaceful retreat for her as much as for them.
But from her first fog-filled moments on the manor's grounds, Eleanor is seized by a sense of impending doom and realizes there's more to the institution than its reputation of being a haven for creativity. After the arrival of the new fellows — including the intriguing, handsome photographer Richard Banks — she begins to suspect that her predecessor chose the group with a dangerous purpose in mind. As the chilling mysteries of Cliffside Manor unravel and the eerie sins of the past are exposed, Eleanor must fight to save the fellows and herself from sinister forces. 
---
The Dark Descent of Elizabeth Frankenstein by Kiersten White
book
Don't miss this monster of a New York Times bestseller, a stunning and dark reimagining of Frankenstein that internationally bestselling author Stephanie Garber raves is "exquisitely disturbing."
Elizabeth Lavenza hasn't had a proper meal in weeks. Her thin arms are covered with bruises from her "caregiver," and she is on the verge of being thrown into the streets until she is brought to the home of Victor Frankenstein, an unsmiling, solitary boy who has everything — except a friend. 
Victor is her escape from misery. Elizabeth does everything she can to make herself indispensable, and it works. She is taken in by the Frankenstein family and rewarded with a warm bed, delicious food, and dresses of the finest silk. Soon she and Victor are inseparable. 
But her new life comes at a price. As the years pass, Elizabeth's survival depends on managing Victor's dangerous temper and entertaining his every whim, no matter how depraved. Behind her blue eyes and sweet smile lies the calculating heart of a girl determined to stay alive no matter the cost as the world she knows is consumed by darkness. 
---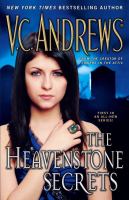 The Heavenstone Secrets by V. C. Andrews 
book 
large print book 
SECRETS ARE AT HOME HERE . . . 
The Heavenstone sisters live with their mother and father in a grand old mansion in bluegrass Kentucky. Semantha, the younger and prettier one, is afraid of so many things — darkness, strange noises, mysterious whispers in the night. But nothing frightens her more than her sister, Cassie. She is older and wiser, and always telling Semantha what to do, what to wear, and how to behave around those wicked boys at school. Semantha has her eye on one special guy, but Cassie has other plans for her. In the Heavenstone house, big sister knows best. 
. . . AND THERE'S NO ESCAPE. 
When tragedy strikes like a lightning bolt from heaven, Semantha's life becomes a living hell. Under Cassie's constant, watchful eye, she feels like a prisoner and a helpless pawn in her sister's cruel game. When Cassie begins wearing their mother's clothes and vying for their father's affections, Semantha realizes she must bring their twisted sibling rivalry to an end before a new generation is born. 
---
Nevermore by Kelly Creagh 
book 
And the raven, never flitting, still is sitting, still is sitting 
On the pallid bust of Pallas just above my chamber door; 
And his eyes have all the seeming of a demon's that is dreaming, 
And the lamp-light o'er him streaming throws his shadow on the floor; 
And my soul from out that shadow that lies floating on the floor 
Shall be lifted – nevermore 
— from "The Raven" by Edgar Allan Poe 
Cheerleader Isobel Lanley is horrified when she is paired with Varen Nethers for an English project, which is due–so unfair–on the day of the rival game. Cold and aloof, sardonic and sharp-tongued, Varen makes it clear he'd rather not have anything to do with her either. But when Isobel discovers strange writing in his journal, she can't help but give this enigmatic boy with the piercing eyes another look.
Soon, Isobel finds herself making excuses to be with Varen. Steadily pulled away from her friends and her possessive boyfriend, Isobel ventures deeper and deeper into the dream world Varen has created through the pages of his notebook, a realm where the terrifying stories of Edgar Allan Poe come to life.
As her world begins to unravel around her, Isobel discovers that dreams, like words, hold more power than she ever imagined, and that the most frightening realities are those of the mind. Now she must find a way to reach Varen before he is consumed by the shadows of his own nightmares.
His life depends on it.