Check out these new books by Native American authors published in 2020. Titles include fantasy, historical fiction, horror, poetry, children's books, and more. Recommended by Carrie Goodall.
Fiction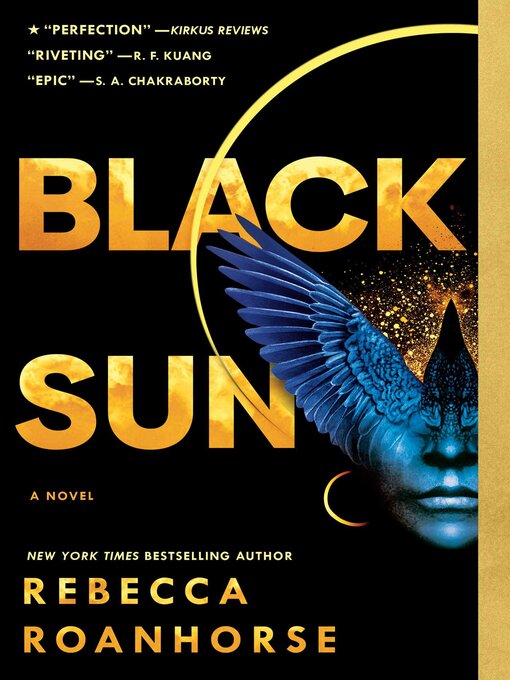 Black Sun by Rebecca Roanhorse
book
OverDrive ebook
OverDrive audiobook
In the holy city of Tova, the winter solstice is usually a time for celebration and renewal, but this year it coincides with a solar eclipse, a rare celestial event proscribed by the Sun Priest as an unbalancing of the world.

Meanwhile, a ship launches from a distant city bound for Tova and set to arrive on the solstice. The captain of the ship, Xiala, is a disgraced Teek whose song can calm the waters around her as easily as it can warp a man's mind. Her ship carries one passenger. Described as harmless, the passenger, Serapio, is a young man, blind, scarred, and cloaked in destiny. As Xiala well knows, when a man is described as harmless, he usually ends up being a villain.

Crafted with unforgettable characters, Rebecca Roanhorse has created an epic adventure exploring the decadence of power amidst the weight of history and the struggle of individuals swimming against the confines of society and their broken pasts in the most original series debut of the decade.
---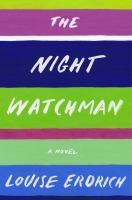 The Night Watchman by Louise Erdrich
book
OverDrive ebook
Based on the extraordinary life of National Book Award-winning author Louise Erdrich's grandfather who worked as a night watchman and carried the fight against Native dispossession from rural North Dakota all the way to Washington, D.C., this powerful novel explores themes of love and death with lightness and gravity and unfolds with the elegant prose, sly humor, and depth of feeling of a master craftsman.
Thomas Wazhashk is the night watchman at the jewel bearing plant, the first factory located near the Turtle Mountain Reservation in rural North Dakota. He is also a Chippewa Council member who is trying to understand the consequences of a new "emancipation" bill on its way to the floor of the United States Congress. It is 1953 and he and the other council members know the bill isn't about freedom; Congress is fed up with Indians. The bill is a "termination" that threatens the rights of Native Americans to their land and their very identity. How can the government abandon treaties made in good faith with Native Americans "for as long as the grasses shall grow, and the rivers run"?
Since graduating high school, Pixie Paranteau has insisted that everyone call her Patrice. Unlike most of the girls on the reservation, Patrice, the class valedictorian, has no desire to wear herself down with a husband and kids. She makes jewel bearings at the plant, a job that barely pays her enough to support her mother and brother. Patrice's shameful alcoholic father returns home sporadically to terrorize his wife and children and bully her for money. But Patrice needs every penny to follow her beloved older sister, Vera, who moved to the big city of Minneapolis. Vera may have disappeared; she hasn't been in touch in months, and is rumored to have had a baby. Determined to find Vera and her child, Patrice makes a fateful trip to Minnesota that introduces her to unexpected forms of exploitation and violence, and endangers her life.
Thomas and Patrice live in this impoverished reservation community along with young Chippewa boxer Wood Mountain and his mother Juggie Blue, her niece and Patrice's best friend Valentine, and Stack Barnes, the white high school math teacher and boxing coach who is hopelessly in love with Patrice.
In the Night Watchman, Louise Erdrich creates a fictional world populated with memorable characters who are forced to grapple with the worst and best impulses of human nature. Illuminating the loves and lives, the desires and ambitions of these characters with compassion, wit, and intelligence, The Night Watchman is a majestic work of fiction from this revered cultural treasure.
---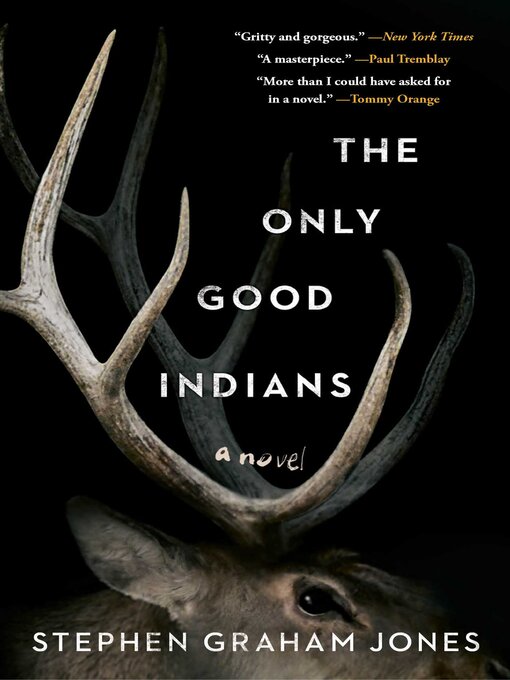 The Only Good Indians by Stephen Graham Jones
book
OverDrive ebook
OverDrive audiobook
A tale of revenge, cultural identity, and the cost of breaking from tradition in this latest novel from the Jordan Peele of horror literature, Stephen Graham Jones.
Seamlessly blending classic horror and a dramatic narrative with sharp social commentary, The Only Good Indians follows four American Indian men after a disturbing event from their youth puts them in a desperate struggle for their lives. Tracked by an entity bent on revenge, these childhood friends are helpless as the culture and traditions they left behind catch up to them in a violent, vengeful way.
---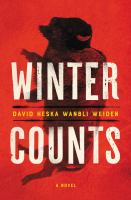 Winter Counts by David Heska Wanbli Weiden
book
OverDrive ebook
A groundbreaking thriller about a vigilante on a Native American reservation who embarks on a dangerous mission to track down the source of a heroin influx.
Virgil Wounded Horse is the local enforcer on the Rosebud Indian Reservation in South Dakota. When justice is denied by the American legal system or the tribal council, Virgil is hired to deliver his own punishment, the kind that's hard to forget. But when heroin makes its way into the reservation and finds Virgil's nephew, his vigilantism suddenly becomes personal. He enlists the help of his ex-girlfriend and sets out to learn where the drugs are coming from, and how to make them stop.
They follow a lead to Denver and find that drug cartels are rapidly expanding and forming new and terrifying alliances. And back on the reservation, a new tribal council initiative raises uncomfortable questions about money and power. As Virgil starts to link the pieces together, he must face his own demons and reclaim his Native identity. He realizes that being a Native American in the twenty-first century comes at an incredible cost.
Winter Counts is a tour-de-force of crime fiction, a bracingly honest look at a long-ignored part of American life, and a twisting, turning story that's as deeply rendered as it is thrilling.
---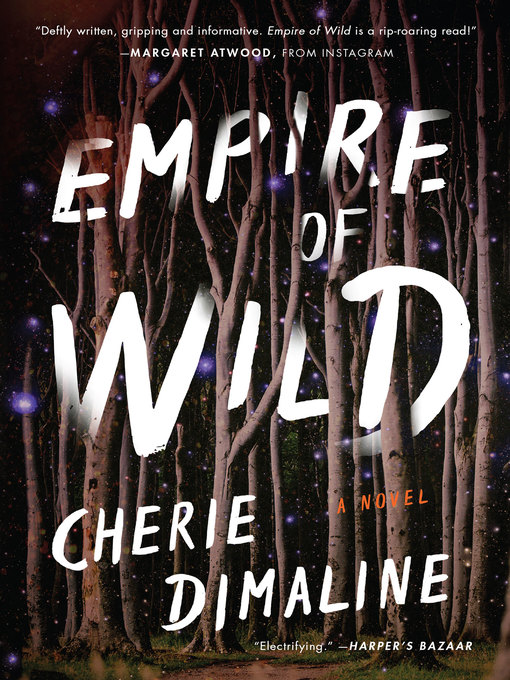 Empire of Wild by Cherie Dimaline
book
OverDrive ebook
A bold and brilliant new indigenous voice in contemporary literature makes her American debut with this kinetic, imaginative, and sensuous fable inspired by the traditional Canadian Métis legend of the Rogarou, a werewolf-like creature that haunts the roads and woods of native people's communities.
Joan has been searching for her missing husband, Victor, for nearly a year—ever since that terrible night they'd had their first serious argument hours before he mysteriously vanished. Her Métis family has lived in their tightly knit rural community for generations, but no one keeps the old ways until they have to. That moment has arrived for Joan.
One morning, grieving and severely hungover, Joan hears a shocking sound coming from inside a revival tent in a gritty Walmart parking lot. It is the unmistakable voice of Victor. Drawn inside, she sees him. He has the same face, the same eyes, the same hands, though his hair is much shorter and he's wearing a suit. But he doesn't seem to recognize Joan at all. He insists his name is Eugene Wolff, and that he is a reverend whose mission is to spread the word of Jesus and grow His flock. Yet Joan suspects there is something dark and terrifying within this charismatic preacher who professes to be a man of God . . . something old and very dangerous.
Joan turns to Ajean, an elderly foul-mouthed card shark who is one of the few among her community steeped in the traditions of her people and knowledgeable about their ancient enemies. With the help of the old Métis and her peculiar Johnny-Cash-loving, twelve-year-old nephew Zeus, Joan must find a way to uncover the truth and remind Reverend Wolff who he really is . . . if he really is. Her life, and those of everyone she loves, depends upon it.
---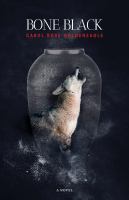 Bone Black by Carol Rose GoldenEagle
book
There are too many stories about Indigenous women who go missing or are murdered, and it doesn't seem as though official sources such as government, police or the courts respond in a way that works toward finding justice or even solutions. At least that is the way Wren StrongEagle sees it.
Wren is devastated when her twin sister, Raven, mysteriously disappears after the two spend an evening visiting at a local pub. When Wren files a missing persons report with the local police, she is dismissed and becomes convinced the case will not be properly investigated. As she follows media reports, Wren realizes that the same heartbreak she's feeling is the same for too many families, indeed for whole Nations. Something within Wren snaps and she decides to take justice into her own hands. She soon disappears into a darkness, struggling to come to terms with the type of justice she delivers. Throughout her choices, and every step along the way, Wren feels as though she is being guided. But, by what?
Young Adult and Children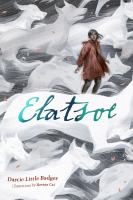 Elatsoe by Darcie Little Badger
book
Imagine an America very similar to our own. It's got homework, best friends, and pistachio ice cream.
There are some differences. This America been shaped dramatically by the magic, monsters, knowledge, and legends of its peoples, those Indigenous and those not. Some of these forces are charmingly everyday, like the ability to make an orb of light appear or travel across the world through rings of fungi. But other forces are less charming and should never see the light of day.
Elatsoe lives in this slightly stranger America. She can raise the ghosts of dead animals, a skill passed down through generations of her Lipan Apache family. Her beloved cousin has just been murdered, in a town that wants no prying eyes. But she is going to do more than pry. The picture-perfect facade of Willowbee masks gruesome secrets, and she will rely on her wits, skills, and friends to tear off the mask and protect her family.
---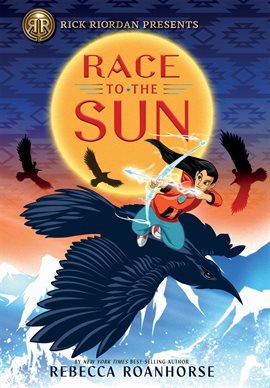 Race to the Sun by Rebecca Roanhorse
book
OverDrive ebook
OverDrive audiobook
hoopla ebook
Lately, seventh grader Nizhoni Begay has been able to detect monsters, like that man in the fancy suit who was in the bleachers at her basketball game. Turns out he's Mr. Charles, her dad's new boss at the oil and gas company, and he's alarmingly interested in Nizhoni and her brother, Mac, their Navajo heritage, and the legend of the Hero Twins. Nizhoni knows he's a threat, but her father won't believe her. When Dad disappears the next day, leaving behind a message that says "Run!", the siblings and Nizhoni's best friend, Davery, are thrust into a rescue mission that can only be accomplished with the help of Diné Holy People, all disguised as quirky characters. Their aid will come at a price: the kids must pass a series of trials in which it seems like nature itself is out to kill them. If Nizhoni, Mac, and Davery can reach the House of the Sun, they will be outfitted with what they need to defeat the ancient monsters Mr. Charles has unleashed. But it will take more than weapons for Nizhoni to become the hero she was destined to be.
Timeless themes such as the importance of family and respect for the land resonate in this funny, fast-paced, and exciting quest adventure set in the American Southwest.
---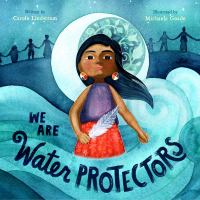 We Are Water Protectors by Carole Lindstrom
book
Inspired by the many Indigenous-led movements across North America, We Are Water Protectors issues an urgent rallying cry to safeguard the Earth's water from harm and corruption. This is a bold and lyrical picture book written by Carole Lindstrom and vibrantly illustrated by Michaela Goade.
Water is the first medicine.
It affects and connects us all . . .
When a black snake threatens to destroy the Earth
And poison her people's water, one young water protector
Takes a stand to defend Earth's most sacred resource.
Nonfiction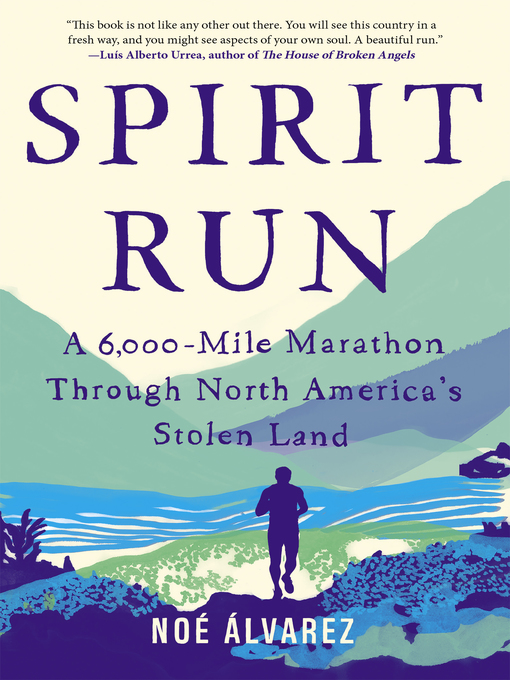 Spirit Run: A 6,000-Mile Marathon Through North America's Stolen Land by Noé Álvarez
book
OverDrive ebook
Growing up in Yakima, Washington, Noé Álvarez worked at an apple-packing plant alongside his mother, who "slouched over a conveyor belt of fruit, shoulder to shoulder with mothers conditioned to believe this was all they could do with their lives." A university scholarship offered escape, but as a first-generation Latino college-goer, Álvarez struggled to fit in.
At nineteen, he learned about a Native American/First Nations movement called the Peace and Dignity Journeys, epic marathons meant to renew cultural connections across North America. He dropped out of school and joined a group of Dené, Secwépemc, Gitxsan, Dakelh, Apache, Tohono O'odham, Seri, Purépecha, and Maya runners, all fleeing difficult beginnings. Telling their stories alongside his own, Álvarez writes about a four-month-long journey from Canada to Guatemala that pushed him to his limits. He writes not only of overcoming hunger, thirst, and fear—dangers included stone-throwing motorists and a mountain lion—but also of asserting Indigenous and working-class humanity in a capitalist society where oil extraction, deforestation, and substance abuse wreck communities.
Running through mountains, deserts, and cities, and through the Mexican territory his parents left behind, Álvarez forges a new relationship with the land, and with the act of running, carrying with him the knowledge of his parents' migration, and—against all odds in a society that exploits his body and rejects his spirit—the dream of a liberated future.
---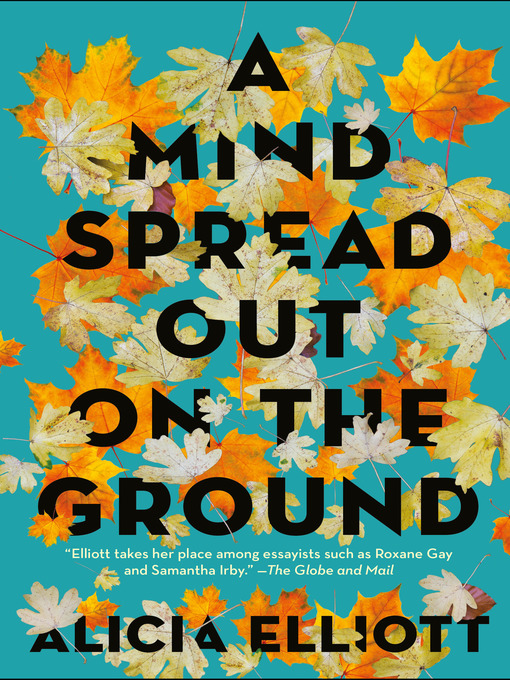 A Mind Spread Out on the Ground by Alicia Elliott
book
OverDrive ebook
hoopla audiobook
The Mohawk phrase for depression can be roughly translated to "a mind spread out on the ground." In this urgent and visceral work, Alicia Elliott explores how apt a description that is for the ongoing effects of personal, inter-generational, and colonial traumas she and so many Native people have experienced.
Elliott's deeply personal writing details a life spent between Indigenous and white communities, a divide reflected in her own family, and engages with such wide-ranging topics as race, parenthood, love, art, mental illness, poverty, sexual assault, gentrification, and representation. Throughout, she makes thrilling connections both large and small, between the past and present, the personal and political.
A national bestseller in Canada, this updated and expanded American edition helps us better understand legacy, oppression, and racism throughout North America, and offers us a profound new way to decolonize our minds.
---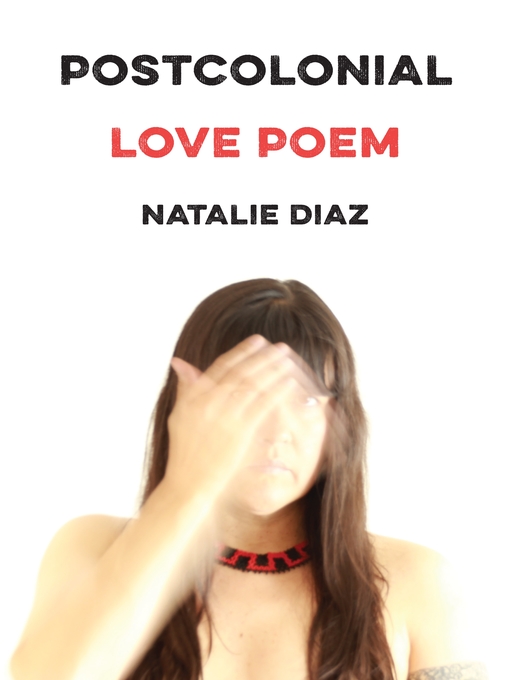 Postcolonial Love Poem by Natalie Diaz
book
OverDrive ebook
Postcolonial Love Poem is an anthem of desire against erasure. Natalie Diaz's brilliant second collection demands that every body carried in its pages—bodies of language, land, rivers, suffering brothers, enemies, and lovers—be touched and held as beloveds. Through these poems, the wounds inflicted by America onto an indigenous people are allowed to bloom pleasure and tenderness: "Let me call my anxiety, desire, then. / Let me call it, a garden." In this new lyrical landscape, the bodies of indigenous, Latinx, black, and brown women are simultaneously the body politic and the body ecstatic. In claiming this autonomy of desire, language is pushed to its dark edges, the astonishing dunefields and forests where pleasure and love are both grief and joy, violence and sensuality.
Diaz defies the conditions from which she writes, a nation whose creation predicated the diminishment and ultimate erasure of bodies like hers and the people she loves: "I am doing my best to not become a museum / of myself. I am doing my best to breathe in and out. // I am begging: Let me be lonely but not invisible." Postcolonial Love Poem unravels notions of American goodness and creates something more powerful than hope—in it, a future is built, future being a matrix of the choices we make now, and in these poems, Diaz chooses love.
---
Words Like Thunder: New and Used Anishinaabe Prayers by Lois Beardslee
book
A collection of poetry that mostly centers around Native people of the Great Lakes but has a universal relevance to modern indigenous people worldwide. Beardslee tackles contemporary topics like climate change and socioeconomic equality with a grace and readability that empowers readers and celebrates the strengths of today's indigenous peoples. She transforms the mundane into the sacred. Similar in style to Nikki Giovanni, Beardslee might lure in readers with the promise of traditional cultural material, even stereotypes, before quickly pivoting toward a direction of respect for the contemporaneity and adaptability of indigenous people's tenacious hold on traditions.
---
Sand Talk: How Indigenous Thinking Can Save the World by Tyson Yunkaporta
book
What happens when global systems are viewed from an Indigenous perspective? How does it affect the way we see history, money, power and learning? Could it change the world?