Oh, the weather outside is frightful, but a book is so delightful! These YA romances set during the winter season are certain to warm your heart. Recommended by Isabel Naquin.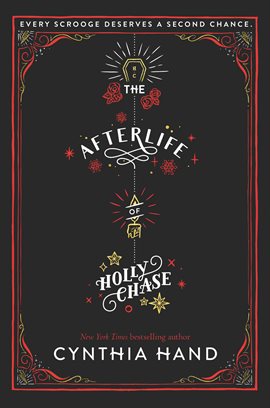 The Afterlife of Holly Chase by Cynthia Hand
hoopla ebook
hoopla audiobook
Freading ebook
On Christmas Eve five years ago, seventeen-year-old Holly Chase was visited by three Ghosts who showed her how selfish and spoiled she'd become. They tried to convince her to mend her ways. She didn't. And then she died.

Now she's stuck working for the top-secret company Project Scrooge-as their latest Ghost of Christmas Past. So far, Holly's afterlife has been miserable. But this year's Scrooge is different. This year's Scrooge might change everything.
The Afterlife of Holly Chase is a witty, poignant, and insightful novel about life, love, and seizing second (or third) chances. Perfect for readers who loved Before I Fall or Dash & Lily's Book of Dares.
---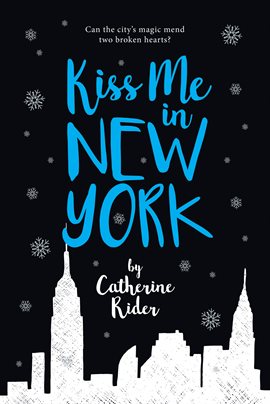 Kiss Me in New York by Catherine Rider
hoopla ebook
Does it really take ten steps to mend a broken heart? Charlotte is a British student, waiting for a flight home after the worst semester of her life. Anthony is a native New Yorker, surprising his girlfriend at the airport after three months apart.
Charlotte has just been dumped, and Anthony is about to be dumped, right in the middle of the holiday crowd. Charlotte's flight is canceled when a blizzard blows in, and Anthony can't bear to go home. So, they set out into the city together, clutching a book Charlotte picks up in the airport gift shop: Ten Easy Steps for Getting Over Your Ex. For this one night, they'll focus on healing their broken hearts … together.
Step-by-step, the two struggle to put the past behind them. But soon the city and the snow work some magic. Will their shared misery give way to something else before Charlotte leaves New York forever?
---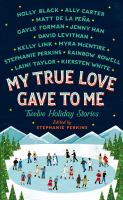 My True Love Gave to Me: Twelve Holiday Stories by Various Authors
book
If you love holiday stories, holiday movies, made-for-TV-holiday specials, holiday episodes of your favorite sitcoms and, especially, if you love holiday anthologies, you're going to fall in love with My True Love Gave to Me: Twelve Holiday Stories by twelve bestselling young adult writers (Holly Black, Ally Carter, Matt de La Peña, Gayle Forman, Jenny Han, David Levithan, Kelly Link, Myra McEntire, Rainbow Rowell, Stephanie Perkins, Laini Tayler and Kiersten White), edited by the international bestselling author Stephanie Perkins. Whether you celebrate Christmas or Hanukkah, Winter Solstice or Kwanzaa, there's something here for everyone. So curl up by the fireplace and get cozy. You have twelve reasons this season to stay indoors and fall in love.
---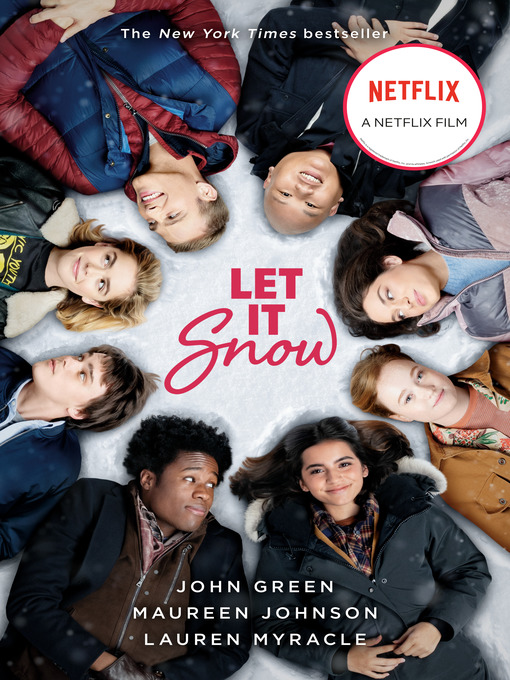 Let It Snow: Three Holiday Romances by John Green, Maureen Johnson, and Lauren Myracle
OverDrive ebook
An ill-timed storm on Christmas Eve buries the residents of Gracetown under multiple feet of snow and causes quite a bit of chaos. One brave soul ventures out into the storm from her stranded train, setting off a chain of events that will change quite a few lives. Over the next three days one girl takes a risky shortcut with an adorable stranger, three friends set out to win a race to the Waffle House (and the hash brown spoils), and the fate of a teacup pig falls into the hands of a lovesick barista.
---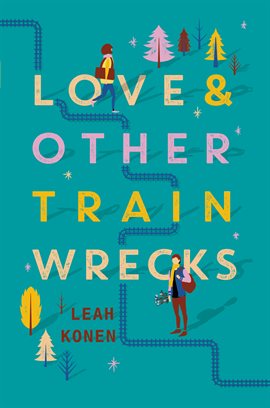 Love and Other Train Wrecks by Leah Konen
hoopla ebook
Freading ebook
Noah is a hopeless romantic. He's traveling home for one last chance with his first love, and he needs a miracle to win her back. Ammy doesn't believe in true love. Just look at her parents. If there's one thing she's learned about love in the last year, it's that it ends. That is, until one winter night when Noah and Ammy find themselves in the same Amtrak car heading to Upstate New York. After a train-wreck first impression between the two of them, the Amtrak train suddenly breaks down in the middle of a snowstorm. Desperate to make it to their destinations, Noah and Ammy have no other option but to travel together. What starts off as a minor detour turns into the journey of a lifetime, but come morning their adventure takes an unexpected turn for the worse.

Can one night can really change how they feel about love…and the course of their lives forever?
---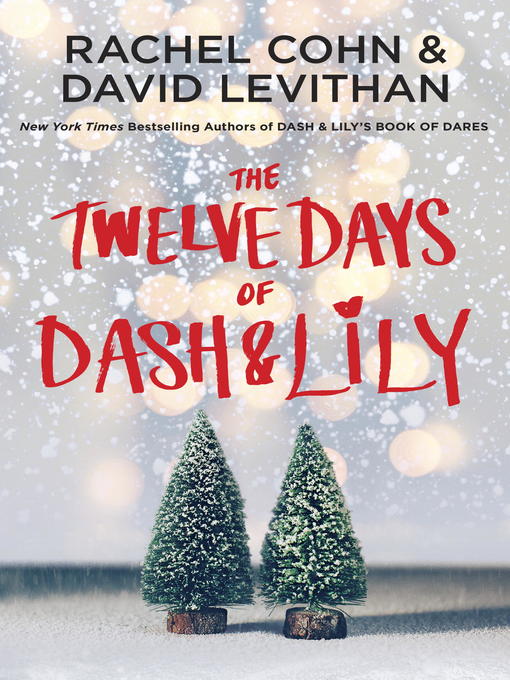 The Twelve Days of Dash and Lily by Rachel Cohn and David Leviathan
OverDrive ebook
Dash and Lily have had a tough year since readers watched the couple fall in love in Dash & Lily's Book of Dares. Lily's beloved grandfather suffered a heart attack, and his difficult road to recovery has taken a major toll on her typically sunny disposition. Lily's spark has dimmed so much that Langston, her brother, has put aside his grudge against Dash to team up and remind Lily what there is to love about life.
With only twelve days left until Christmas – Lily's favorite time of the year – Dash, Langston, and their friends take Manhattan by storm to help Lily recapture the holiday spirit of New York City in December, a time and place unlike anywhere else in the world. Told in alternating chapters, The Twelve Days of Dash & Lily is bound to be a Christmas favorite for seasons to come.
---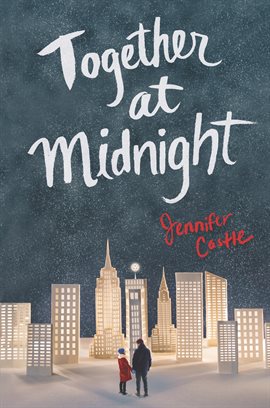 Together at Midnight by Jennifer Castle
hoopla ebook
hoopla audiobook
Freading ebook
Combining the emotional deftness of Sarah Dessen with the magical spark of New York City in wintertime, this affecting novel will inspire readers to pay closer attention to the world around them.

What does it really mean to be kind . . . and why does it sometimes feel like the hardest thing in the world to do?

High school senior Kendall, who just returned from a life-changing semester in Europe, and Max, who is drifting his way through a gap year before college, struggle with these questions when they witness a tragic accident in New York City during the holiday season.

Racked with guilt, the two accept a dare to perform random acts of kindness to strangers. The challenge pulls these two teens, who have a history together from back home, closer and closer as they explore a vibrant city filled with other people's stories and secrets.

Kendall and Max can't deny their growing bond, even though they both have other romantic entanglements and uncertain futures. As the clock counts down on New Year's Eve, will they find themselves together at midnight?
---
Winter Town by Stephen Emond
book
Every winter, straight-laced, Ivy League bound Evan looks forward to a visit from Lucy, a childhood pal who moved away after her parent's divorce. But when Lucy arrives this year, she's changed. The former "girl next door" now has chopped dyed black hair, a nose stud, and a scowl. But Evan knows that somewhere beneath the Goth, "Old Lucy" still exists, and he's determined to find her… even if it means pissing her off.
---
Almost, Maine by John Cariani
book
Welcome to Almost, Maine, a town that's so far north, it's almost not in the United States—it's almost in Canada. And it almost doesn't exist, because its residents never got around to getting organized. So it's just
. . . Almost.

One cold, clear Friday night in the middle of winter, while the northern lights hover in the sky above, Almost's residents find themselves falling in and out of love in the strangest ways. Knees are bruised. Hearts are broken. Love is lost and found. And life for the people of Almost, Maine will never be the same.