The graphic novel format provides a refreshing new way to read classics and reach new audiences. From Shakespeare and Little Women to more modern classics such as Redwall and The Witches, you'll find a selection of graphic classics for teens and tweens. Curated by Samantha Matherne.
Teens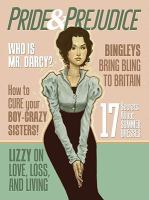 Pride & Prejudice, original text by Jane Austen, adapted by Nancy Butler  
graphic novel 
hoopla comic 
Tailored from the adored Jane Austen classic, Marvel Comics is proud to present Pride and Prejudice. Two-time Rita Award-winner Nancy Butler and fan-favorite Hugo Petrus faithfully adapt the whimsical tale of Lizzy Bennet and her loveable-if-eccentric family, as they navigate through tricky British social circles. Will Lizzy's father manage to marry off his five daughters, despite his wife's incessant nagging? And will Lizzy's beautiful sister Jane marry the handsome, wealthy Mr. Bingley, or will his brooding friend Mr. Darcy stand between their happiness? 
---
Jane Eyre, original text by Charlotte Brontë, adapted by Amy Corzine 
graphic novel 
An orphaned young English woman accepts employment as a governess at Thornfield Hall, a country estate owned by the mysterious and remote Mr. Rochester. 
---
Gris Grimly's Frankenstein, or, The Modern Prometheus, original text by Mary Shelley, adapted by Gris Grimly 
graphic novel 
hoopla ebook 
Gris Grimly, a student of unhallowed arts and master of gothic horror, has long considered Frankenstein to be one of his chief inspirations. From the bones and flesh of the original, he has cut and stitched Mary Shelley's text to his own artwork, creating something entirely new: a stunningly original remix both classic and contemporary, sinister and seductive, heart-stopping and heartbreaking. It is the first fully illustrated version to use the original 1818 text and is destined to capture the imagination of those new to the story as well as those who know it well. 
Beautifully terrifying and terrifyingly beautiful, this is Frankenstein as you've never seen it before.
---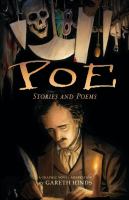 Poe:  Stories and Poems, original text by Edgar Allen Poe, adapted by Gareth Hinds 
graphic novel 
In a thrilling adaptation of Edgar Allan Poe's best-known works, acclaimed artist-adapter Gareth Hinds translates Poe's dark genius into graphic-novel format. 
In "The Cask of Amontillado," a man exacts revenge on a disloyal friend at a carnival, luring him into catacombs below the city. In "The Masque of the Red Death," a prince shielding himself from plague hosts a doomed party inside his abbey stronghold. A prisoner of the Spanish Inquisition, faced with a swinging blade and swarming rats, can't see his tormentors in "The Pit and the Pendulum," and in "The Tell-Tale Heart," a milky eye and a deafening heartbeat reveal the effects of conscience and creeping madness. Alongside these tales are visual interpretations of three poems — "The Raven," "The Bells," and Poe's poignant elegy to lost love, "Annabel Lee." The seven concise graphic narratives, keyed to thematic icons, amplify and honor the timeless legacy of a master of gothic horror.
---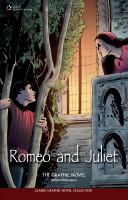 Romeo and Juliet, original text by William Shakespeare, adapted by John McDonald 
graphic novel 
This classic romantic tragedy is retold here in eye-catching, attention-grabbing detail. Shakespeare's timeless play tells the story of Romeo Montague and Juliet Capulet, whose great misfortune is that they come from feuding families. This feud is so deep and abiding that it leads to fighting and bloodshed on the streets of Verona. Forced into secrecy, the star-crossed young lovers ultimately choose love over life, and the two houses make a sorrowful peace. 
---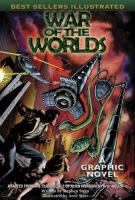 War of the Worlds, original text by H. G. Wells, adapted by Stephen Stern 
graphic novel 
One of the most influential science-fiction novels ever written, H. G. Wells's The War of the Worlds is brought to cinematic life in this graphic novel. A modernized adaptation told from the viewpoint of a small group of New Yorkers, it will resonate with today's readers, just as the original galvanized its audience over a century ago. Written by Stephen Stern, writer/creator of the cult comic-book Zen Intergalactic Ninja, and illustrated by Arne Starr, longtime Star Trek artist for DC Comics, with a cover by legendary artist Frank Brunner. 
---
Treasure Island, original text by Robert Louis Stevenson, adapted by Roy Thomas and Mario Gully 
graphic novel 
Robert Louis Stevenson's seafaring adventure is brought to graphic life by scrivener Roy Thomas and new penciling star, Mario Gully. This classic tale has thrilled generations of readers, taken in by the allure of the sea as only Stevenson could present it. 
---
Great Expectations, original text by Charles Dickens, adapted by Brigit Viney 
graphic novel 
Pip is a young man from humble beginnings with great expectations. He abandons his old life to become a gentleman after several occurrences: a frightening meeting with an escaped prisoner; a call to meet with the bitter, old Miss Havisham and the beautiful but cold-hearted Estella; and the sudden generosity of a stranger. Pip's tale is retold here in bright graphic novel format, with striking illustrations and clever dialogue. 
---
Tweens
The Witches, original text by Roald Dahl, adapted by Pénélope Bagieu 
graphic novel 
Witches are real, and they are very, very dangerous. They wear ordinary clothes and have ordinary jobs, living in ordinary towns all across the world. And there's nothing they despise more than children. When an eight-year-old boy and his grandmother come face-to-face with the Grand High Witch herself, they may be the only ones who can stop the witches' latest plot to stamp out every last child in the country. 
This full-color graphic novel edition of Roald Dahl's The Witches, adapted and illustrated by Eisner Award-winner Pénélope Bagieu, is the first-ever Dahl story to appear in this format.
---
Anne Frank's Diary, original text by Anne Frank, adapted by Ari Folman 
graphic novel 
OverDrive ebook 
The only graphic novelization of Frank's diary authorized by the Anne Frank Foundation, with art by award-winning Israeli children's book illustrator Polonsky, this work is billed as a way to introduce a new generation of young readers to this iconic story, but will likely appeal to readers of all ages.
The only graphic adaptation of Frank's diary authorized by the Anne Frank Foundation that maintains the integrity and power of the original work. With stunning, expressive illustrations and ample, direct quotes from the diary, this edition introduces a new generation to this classic of Holocaust literature.
---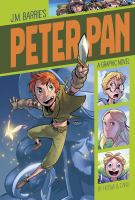 J.M. Barrie's Peter Pan, original text by J. M. Barrie, adapted by Blake Hoena & Fernando Cano 
graphic novel 
Can Peter Pan lead his Lost Boys to victory? Or will Captain Hook make them all walk the plank? 
Peter Pan is a special boy. He can fly. He doesn't grow old. And he comes from a magical island called Neverland. So when Peter shows up at the Darling residence, Wendy and her brothers are all too eager to follow Peter on an adventure of a lifetime. But the Darlings find themselves caught in the middle of a battle between Peter's gang of orphans, the Lost Boys, and a band of pirates led by the treacherous Captain Hook. Will Peter be able to protect the Darlings while leading the Lost Boys to victory? Or will Captain Hook make Peter Pan walk the plank?
---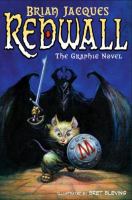 Redwall, original text by Brian Jacques, adapted by Stuart Moore 
graphic novel 
What can the peace-loving mice of Redwall Abbey do to defend themselves against a battle-seasoned army of rats? Teeming with riddles, humor, unforgettable characters, and high-bounding adventure, Redwall launched a series that has captured the world's attention. 
The classic fantasy adventure that began the Redwall phenomenon is finally available in a cool graphic format. Illustrated by renowned comics artist Bret Blevins, Redwall: The Graphic Novel brings to life all the battles, all the heroes, and all the villains in a fun new format perfect for reluctant readers, those just entering the Redwall world, or the countless existing fans of the series.
---
A Wrinkle in Time, original text by Madeleine L'Engle, adapted by Hope Larson 
graphic novel 
Spanish language graphic novel 
OverDrive ebook 
The world already knows Meg and Charles Wallace Murry, Calvin O'Keefe, and the three Mrs. — Who, Whatsit, and Which–the memorable and wonderful characters who fight off a dark force and save our universe in the Newbery award-winning classic A Wrinkle in Time. But in 50 years of publication, the book has never been illustrated. Now, Hope Larson takes the classic story to a new level with her vividly imagined interpretations of tessering and favorite characters like the Happy Medium and Aunt Beast. Perfect for old fans and winning over new ones, this graphic novel adaptation is a must-read. 
---
20,000 Leagues Under the Sea, original text by Jules Verne, adapted by Jacqueline Morley 
graphic novel 
News reports tell of a gigantic monster roaming the high seas at incredible speed. Professor Aronnax is brought in to investigate — and finds himself imprisoned under the sea! Who is the mysterious Captain Nemo who has sworn never to set foot on land? Will Aronnax and his friends ever escape from their amazing journey beneath the waves? 
In this pioneering, nineteenth-century science fiction novel, the brilliant but strange Captain Nemo has designed a gigantic submarine, which he now captains. With his crew, he uses his submarine, the Nautilus, as a weapon of vengeance against the civilization that has rejected and exiled him. But has Nemo met his match in the formidable Professor Aronnax?
This new graphic novel version brings Jules Verne's classic adventure story vividly to life.
---
Daniel Defoe's Robinson Crusoe, original text by Daniel Defoe, adapted by Martin Powell 
graphic novel 
Young Robinson Crusoe has grown bored with life, so he runs away from home to travel the world. One night, a terrible storm strikes his ship. Robinson awakens to find the ship destroyed and the entire crew dead. All alone on a deserted island, Robinson prepares for a life of solitude only to come face to face with pirates, hungry cannibals, and a new friend. 
---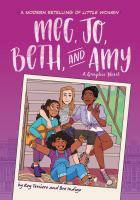 Meg, Jo, Beth, and Amy, original text by Louisa May Alcott, adapted by Rey Terciero and Bre Indigo 
graphic novel 
Little Women with a twist: four sisters from a blended family experience the challenges and triumphs of life in NYC in this beautiful full-color graphic novel perfect for fans of Roller Girl  and Smile. 
Meg, Jo, Beth, and Amy are having a really tough year: with their father serving in the military overseas, they must work overtime to make ends meet, and each girl is struggling in her own way. Whether it's school woes, health issues, boy troubles, or simply feeling lost, the March sisters all need the same thing: support from each other. Only by coming together–and sharing lots of laughs and tears–will these four young women find the courage to discover who they truly are as individuals…and as a family.
*All summaries courtesy of the publisher unless otherwise noted.