If you're a fan of manga or anime and want to know more about some of the most legendary creators, this list is for you. These men are well known for their art in Japan, and these titles may be just the off-the-beaten-path entertainment you're looking for. Curated by Willie Nettles.
Mujirushi: Signs of Dreams by Naoki Urasawa
book
Kamoda will do anything to earn a quick buck, even if it means skipping out on his taxes to take his wife on a luxury cruise. But when a random tax audit bankrupts his family, Kamoda soon discovers his wife has taken that cruise after all—only without Kamoda or their daughter Kasumi.
Desperate to provide, Kamoda invests in a scheme to mass-produce masks of controversial American presidential candidate Beverly Duncan. But a lackluster election kills their sales potential, burying Kamoda under a mountain of masks and debt. On the verge of despair, Kamoda discovers a sign that leads him to the Director, an art fanatic who vows he can make all of Kamoda and Kasumi's dreams come true.
---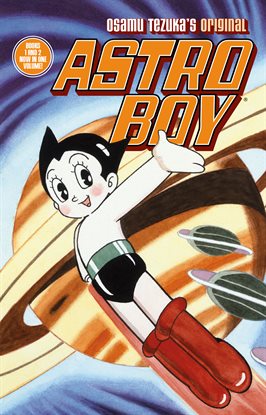 Astro Boy by Osamu Tezuka
hoopla ebook
Dark Horse proudly presents one of the crown jewels of manga: Astro Boy! Created by the late Osamu Tezuka, a revered animator and cartoonist considered the Walt Disney of Japan, Astro Boy was the first manga series to be adapted to animation and became a worldwide phenomenon, making Astro Boy the Mickey Mouse of anime — a jet-powered, super-strong, evil-robot-bashing, alien-invasion-smashing Mickey Mouse, that is! Exciting, whimsical, and touching, Astro Boy hearkens back to the classic era of comics and animation, featuring stories that readers young and old will enjoy.
---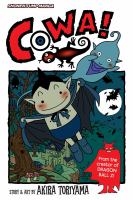 Cowa! by Akira Toriyama
book
A contagious Monster Flu is spreading around town like wildfire. Can the town's troublemaker, a half-vampire, half-werekoala and his friends get the medicine in time to save everyone?
Paifu, a half-vampire half-werekoala, is always getting into trouble with his best buddy, Jos the ghost. But when the Monster Flu sweeps through town, the fun and games are over. If the sick monsters don't get the medicine they need in a month, everyone will die. With all the adults sick, it's up to the boys to get the medicine and save the day. Paifu and Jos are off on a big adventure, but will they get the medicine in time…or will they become victims themselves?
---
Jaco: The Galactic Patrolman by Akira Toriyama 
book
Akira Toriyama, manga legend and creator of Dragon Ball Z, is back with the quirky comedy Jaco the Galactic Patrolman. Retired scientist Omori lives alone on a deserted island while continuing his research into time-travel. His quiet life is interrupted when galactic patrolman Jaco crash-lands and decides to move in with him. Can Jaco get along with the old man long enough to save the earth from a dangerous threat?
---
The Art of Osamu Tezuka: God of Manga by Helen McCarthy
book
Osamu Tezuka has often been called "the god of manga" and "the Walt Disney of Japan," but he was far more than that. Tezuka was Walt Disney, Stan Lee, Jack Kirby, Tim Burton, and Carl Sagan all rolled into one incredibly prolific creator, changing the face of Japanese culture forever. Best known for Astro Boy and Kimba the White Lion, Tezuka was instrumental in developing Japanese animation and modern manga comics. The Art of Osamu Tezuka is the first authorized biography celebrating his work and life and featuring over 300 images, many of which have never been seen outside of Japan. With text by respected manga expert Helen McCarthy, The Art of Osamu Tezuka: God of Manga pays tribute to the work of an artist, writer, animator, doctor, entrepreneur, and traveler whose curious mind spawned dozens of animated films, and over 170,000 pages of comics art in one astonishingly creative lifetime.
---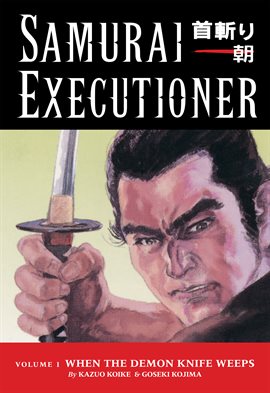 Samurai Executioner by Kazuo Koike
hoopla ebook
From the creators of Lone Wolf and Cub comes Samurai Executioner. It's true! Before Koike and Kojima created Itto Ogami, they created Kubikiri Asa, better known to Lone Wolf readers as Decapitator Asaemon. He was the equal to Itto, bearer of the sword Onibocho, the man charged with the duty of testing the swords for the shogun. Samurai Executioner is based on the decapitator himself, in life before his fatal duel with Lone Wolf. Expect the same legendary drama, frantic action, and stoic samurai stature, combined with the exemplary art and storytelling that made Lone Wolf and Cub one of the most popular and influential comic books in the world.
---
Gyo: The Death-Stench Creeps by Junji Itō
book
Something is rotten in Okinawa. The floating stench of death hangs over the island. What is it? A strange, legged fish appears on the scene…
So begins Tadashi and Kaori's spiral into the horror (and stench) of the sea. Here is the long-awaited new horror manga series from the Eisner-nominated creator of Uzumaki, Junji Ito. (Rated M for mature. Parental advisory explicit content.)
---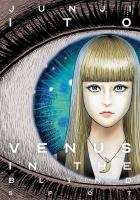 Venus in the Blind Spot by Junji Itō
book
A "best of" collection of creepy tales from Eisner award winner and legendary horror master Junji Ito.
This striking collection presents the most remarkable short works of Junji Ito's career, featuring an adaptation of Rampo Edogawa's classic horror story Human Chair and fan favorite The Enigma of Amigara Fault. With a deluxe presentation—including special color pages, and showcasing illustrations from his acclaimed long-form manga No Longer Human—each chilling tale invites readers to revel in a world of terror. (Parental advisory: Venus in the Blind Spot is rated T+ for Older Teen and is recommended for ages 16 and up. This volume contains graphic violence and mature themes.)
---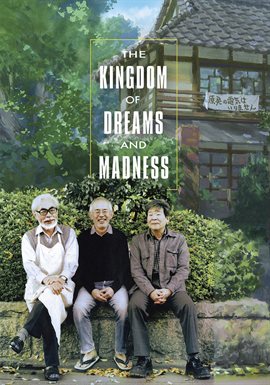 The Kingdom Of Dreams And Madness
hoopla documentary
Granted near-unfettered access to the notoriously insular Studio Ghibli, director Mami Sunada follows the three men who are the lifeblood of Ghibli – the eminent director Hayao Miyazaki, the producer Toshio Suzuki, and the elusive and influential "other director" Isao Takahata – over the course of a year as the studio rushes to complete two films, Miyazaki's The Wind Rises and Takahata's The Tale of The Princess Kaguya. The result is a rare "fly on the wall" glimpse of the inner workings of one of the world's most celebrated animation studios, and an insight into the dreams, passion, and singular dedication of these remarkable creators.