Are you looking to dive into manga, but don't know where to start? These popular titles are a great place to start. Curated by Willie Nettles.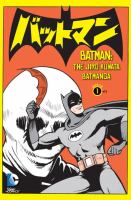 Batman: The Jiro Kuwata Batmanga 
book
hoopla eBook 
At the height the 1960s Batman television shows popularity, a shonen manga magazine in Japan serialized fifty-three chapters, starring The Dark Knight, which were all written by Jiro Kuwata. These rare Batman tales were known by relatively few outside of Japan until award-winning designer Chipp Kidd's 2008 book, Bat-Manga!: The Secret History of Batman in Japan (Pantheon Books), introduced them to a whole new generation of Batman fans. In Batman: The Jiro Kuwata Batmanga Vol. 1, see The Dark Knight and his sidekick Robin fight against some of his strangest villains, including Dr. Faceless and the Human Ball! DC Comics is proud to publish the complete Jiro Kuwata penned Batman Manga adventures in three painstakingly restored and translated volumes. This collection is not to be missed by both Batman and Manga fans alike! 
---
Dragon Ball Z story and art by Akira Toriyama; English adaptation, Gerard Jones; translation, Lillian Olsen
book 
Sci-fi martial arts action! After years of training and adventure, Goku has become Earth's ultimate warrior. And his son, Gohan, shows even greater promise. But the stakes are increasing as even deadlier enemies threaten the planet. DRAGON BALL Z is the ultimate science fiction/martial arts manga.
---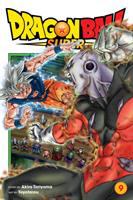 Dragon Ball Super story by Akira Toriyama; art by Toyotarou
book 
Goku's adventure from the best-selling classic manga Dragon Ball continues in this new series written by Akira Toriyama himself.
Having defeated Boo, Goku is starting to get bored with his life on Earth. His wife, Chi-chi, wants him to get a job, but all he wants to do is train and fight stronger enemies. Elsewhere in the universe, the God of Destruction, Beerus, and his attendant Whis are traveling from planet to planet in search of food and entertainment. After blowing up some hapless victims, Beerus is reminded of a man from his dreams with the moniker "Super Saiyan God," or something like that… The God of Destruction sets his sights on Earth to track down this mysterious man! Maybe this will give Goku something to do? 
---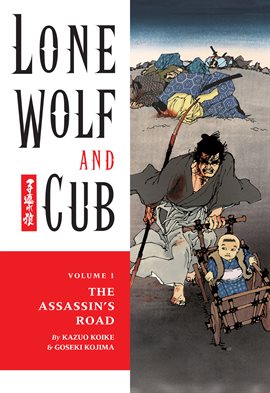 Lone Wolf and Cub by Kazuo Koike illustrated by Goseki Kojima, Frank Miller
hoopla eBook 
Dark Horse Comics is proud to present one of the authentic landmarks in graphic fiction, Lone Wolf and Cub, to be published in its entirety for the first time in America. An epic samurai adventure of staggering proportions – over 7000 pages – Lone Wolf and Cub is acknowledged worldwide for the brilliant writing of series creator Kazuo Koike and the groundbreaking cinematic visuals of the late Goseki Kojima, creating unforgettable imagery of stark beauty, kinetic fury, and visceral thematic power that influenced a generation of visual storytellers both in Japan and in the West. Note: Intended for Adult Audiences. 
---
My Hero Academia story and art by Kohei Horikoshi ; translation & English adaptation by Caleb Cook
book 
OverDrive eBook 
Without any special power, middle school student Izuku Midoriya has no chance of getting into the prestigious U.A. High School for budding heroes, but an encounter with the great hero All Might gives him an opportunity to change his destiny. 
---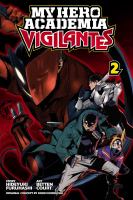 My Hero Academia: Vigilantes by Hideyuki Furuhashi
book
In a superpowered society, there is nothing ordinary about evil anymore. Heroes, trained and licensed to protect and defend the public against supervillains, stand above all the rest. Not everyone can be a hero, however, and there are those who would use their powers to serve the people without legal sanction. But do they fight for justice in the shadows, or for reasons known only to themselves? Whatever they fight for, they are called vigilantes. 
---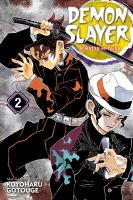 Demon Slayer: Kimetsu no Yaiba by Koyoharu Gotoge
book
Tanjiro sets out on the path of the Demon Slayer to save his sister and avenge his family!
In Taisho-era Japan, kindhearted Tanjiro Kamado makes a living selling charcoal. But his peaceful life is shattered when a demon slaughters his entire family. His little sister Nezuko is the only survivor, but she has been transformed into a demon herself! Tanjiro sets out on a dangerous journey to find a way to return his sister to normal and destroy the demon who ruined his life.
Learning to destroy demons won't be easy, and Tanjiro barely knows where to start. The surprise appearance of another boy named Giyu, who seems to know what's going on, might provide some answers—but only if Tanjiro can stop Giyu from killing his sister first!
---
Naruto by Masashi Kishimoto
book 
OverDrive eBook
Twelve years ago the Village Hidden in the Leaves was attacked by a fearsome threat. A nine-tailed fox spirit claimed the life of the village leader, the Hokage, and many others. Today, the village is at peace and a troublemaking kid named Naruto is struggling to graduate from Ninja Academy. His goal may be to become the next Hokage, but his true destiny will be much more complicated. The adventure begins now! Rated: T 
---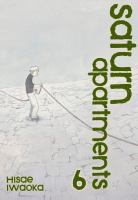 Saturn Apartments by Hisae Iwaoka
book 
Far in the future, humankind has evacuated the earth in order to preserve it. Humans now reside in a gigantic structure that forms a ring around the earth, thirty-five kilometers up in the sky. The society of the Ring is highly stratified: the higher the floor, the greater the status. Mitsu, the lowly son of a window washer, has just graduated junior high. When his father disappears and is assumed dead, Mitsu must take on his father's occupation. As he struggles with the transition to working life, Mitsu's job treats him to an outsider's view into the living-room dioramas of the Saturn Apartments. 
 
Mitsu's a window-washer in the Ring System, a civilization constructed after Earth was abandoned and turned into a nature preserve. His father died on the job five years earlier, and Mitsu takes his work seriously. Unfortunately, not all of his coworkers feel the same way, and they begin to resent the care and diligence he puts into clearing a vision of Earth for the residents of the Ring. One day, while staying late to check on his colleague's work, Mitsu loses radio contact. Will he meet the same fate as his father? 
*All summaries courtesy of the publisher unless otherwise noted.