If you're looking for something new, check out these picture book and chapter book titles by first-time authors in children's literature. Curated by Ashley Lee.
Kids
The Bench by Meghan, Duchess of Sussex
book
In The Bench, Meghan, The Duchess of Sussex, touchingly captures the evolving and expanding relationship between father and son and reminds us of the many ways that love can take shape and be expressed in a modern family. Evoking a deep sense of warmth, connection, and compassion, The Bench gives readers a window into shared and enduring moments between a diverse group of fathers and sons–moments of peace and reflection, trust and belief, discovery and learning, and lasting comfort. Working in watercolor for the first time, Caldecott-winning, bestselling illustrator Christian Robinson expands on his signature style to bring joy and softness to the pages, reflecting the beauty of a father's love through a mother's eyes. With a universal message, this thoughtful and heartwarming read-aloud is destined to be treasured by families for generations to come.
---
Brave in the Water by Stephanie Wildman
book
Are you afraid to put your face in the water? So is Diante. He would like to play in the pool with other children. He's not afraid to hang upside down, though, and he's surprised to learn his grandma is. Can Diante help Grandma and become brave in the water?
Stephanie Wildman didn't learn to swim until she was twenty-six. She didn't want her children to grow up afraid like her, so she took them to swim lessons at an early age. Both children became competitive swimmers. One founded and coached an award-winning swim program. One swam for Team USA in the 2008 Olympics.
---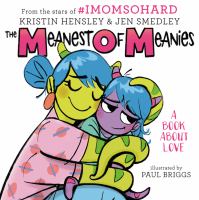 The Meanest of Meanies by Kristin Hensley and Jen Smedley
book
From the beloved New York Times bestselling #IMomSoHard duo, Kristin Hensley and Jen Smedley, The Meanest of Meanies is a hilarious but heartfelt look at love and motherhood from the queens of modern motherhood themselves.
The creators of the social media sensation #IMomSoHard, Kristin Hensley and Jen Smedley, know what it means to be a M.O.M.-the Meanest Of Meanies! It's cheering the loudest at the spelling bee, making crazy dinners because someone is a "picky eater," bath time (enough said), and only reading four books at bedtime when someone has piled up about eighty-two of them. Because the truth is that when you're a M.O.M. being mean . . . means . . . I love you.
---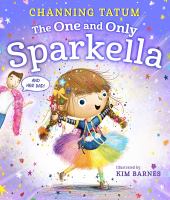 The One and Only Sparkella by Channing Tatum
book
Ella is excited for her first day at a new school.
Glimmering pencil case? Check!
Shimmering backpack? Check!
Glittery ribbons in her hair? Check!
She can't wait to meet the other kids and share her sparkly personality. But her first day doesn't go quite as planned: Her new classmates don't like her disco-ball shoes, her PB&J-with-sprinkles sandwich, or her rainbow-y unicorn painting.
Ella decides to try to be less sparkly at school the next day so the other kids won't make fun of her. But with a little help from her dad, she soon learns the importance of just being herself, no matter what other people say.
---
On the Day the Horse Got Out by Audrey Helen Weber
book
In this gorgeously rendered tale, Audrey Helen Weber masterfully blends suspense and nonsense, imaginative artwork, and a flawless rhythm that evokes some of the most beloved read-aloud classics, from Mother Goose to Eric Carle. On the day the horse got out . . the bells all rang, the birds flew south, the rabbit dug a bit too deep, and the beetle cried out in its sleep… But what happened to the horse? Did she find what she was looking for? Drawing on the influence of nursery rhymes, fables, folklore, folk art, and mythology–and combined with Audrey Helen Weber's own playful and surreal sensibility, page-turning suspense and read-aloud magic–here is a transcendent journey that tells a new story with every read.
Tween
Amari and the Night Brothers by B.B. Alston
book
Amari Peters has never stopped believing her missing brother, Quinton, is alive. Not even when the police told her otherwise, or when she got in trouble for standing up to bullies who said he was gone for good.
So when she finds a ticking briefcase in his closet, containing a nomination for a summer tryout at the Bureau of Supernatural Affairs, she's certain the secretive organization holds the key to locating Quinton—if only she can wrap her head around the idea of magicians, fairies, aliens, and other supernatural creatures all being real.
Now she must compete for a spot against kids who've known about magic their whole lives. No matter how hard she tries, Amari can't seem to escape their intense doubt and scrutiny—especially once her supernaturally enhanced talent is deemed "illegal." With an evil magician threatening the supernatural world, and her own classmates thinking she's an enemy, Amari has never felt more alone. But if she doesn't stick it out and pass the tryouts, she may never find out what happened to Quinton.
---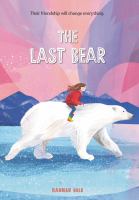 The Last Bear by Hannah Gold
book
An instant classic with bear-sized heart, Hannah Gold's debut novel is a touching story of kindness, adventure, and forging your own path—perfect for fans of Pax and A Wolf Called Wander.
There are no polar bears left on Bear Island. At least, that's what April's father tells her when his scientific research takes them to a faraway Arctic outpost.
But one night, April catches a glimpse of something distinctly bear shaped loping across the horizon. A polar bear who shouldn't be there—who is hungry, lonely and a long way from home.
---
The Ash House by Angharad Walker
book
hoopla eAudiobook
When Eleven-year-old Sol arrives at the Ash House, desperate for a cure for his complex pain syndrome, he finds a community of strange children long abandoned by their mysterious Headmaster.
The children at the Ash House want the new boy to love their home as much as they do. They give him a name like theirs. They show him the dorms and tell him about the wonderful oasis that the Headmaster has created for them. But the new boy already has a name. Doesn't he? At least he did before he walked through those gates.
This was supposed to be a healing refuge for children like him. Something between a school and a summer camp. With kids like him. With pain like his. But no one is allowed to get sick at the Ash House. NO ONE.
And then The Doctor arrives…
Strange things are about to happen at the mysterious Ash House. And the longer Sol spends on the mysterious grounds, the more he begins to forget who he is, the more the other children begin to distrust him, and the worse his pain becomes. But can he hold onto reality long enough to find an escape? And better yet, can he convince the others?
---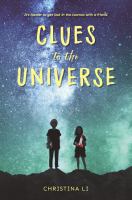 Clues to the Universe by Christina Li
book
This stellar debut about losing and finding family, forging unlikely friendships, and searching for answers to big questions will resonate with fans of Erin Entrada Kelly and Rebecca Stead.
The only thing Rosalind Ling Geraghty loves more than watching NASA launches with her dad is building rockets with him. When he dies unexpectedly, all Ro has left of him is an unfinished model rocket they had been working on together.
Benjamin Burns doesn't like science, but he can't get enough of Spacebound, a popular comic book series. When he finds a sketch that suggests that his dad created the comics, he's thrilled. Too bad his dad walked out years ago, and Benji has no way to contact him.
Though Ro and Benji were only supposed to be science class partners, the pair become unlikely friends, and Ro even figures out a way to reunite Benji and his dad. But Benji hesitates, which infuriates Ro. Doesn't he realize how much Ro wishes she could be in his place?
As the two face bullying, grief, and their own differences, Benji and Ro try to piece together clues to some of the biggest questions in the universe.
---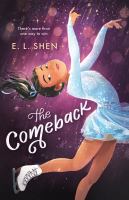 The Comeback by E.L. Shen
book
hoopla eAudiobook
E. L. Shen's The Comeback is a heartfelt middle-grade debut about a young Chinese American girl trying to be a champ—in figure skating and in life.
Twelve-year-old Maxine Chen is just trying to nail that perfect landing: on the ice, in middle school, and at home, where her parents worry that competitive skating is too much pressure for a budding tween. Maxine isn't concerned, however—she's determined to glide to victory. But then a bully at school starts teasing Maxine for her Chinese heritage, leaving her stunned and speechless. And at the rink, she finds herself up against a stellar new skater named Hollie, whose grace and skill threaten to edge Maxine out of the competition. With everything she knows on uneven ice, will Maxine crash under the pressure? Or can she power her way to a comeback?
Set in Lake Placid, New York, this is a spunky yet stirring middle-grade story that examines racism, female rivalry and friendship, and the enduring and universal necessity of love and support.
*All summaries courtesy of the publisher unless otherwise noted.