This list is the first in a series that highlights titles by people of color from our print and online collections. These choices are some favorites in adult fiction. Recommended by Samantha Matherne.
My Sister, the Serial Killer by Oyinkan Braithwaite
book
large print book
OverDrive ebook
Korede is dreamy-eyed about the charming doctor at the hospital where she works, so when he falls for her sister, Ayoola, she knows she must act fast, but not for the reasons you would expect. It seems that Ayoola has the unfortunate habit of knocking off her boyfriends. A pungently dark and funny story from a finalist for the Commonwealth Short Story Prize.
---
The Night Watchman by Louise Erdrich
Book
Thomas Wazhashk is the night watchman at the jewel bearing plant, the first factory located near the Turtle Mountain Reservation in rural North Dakota. He is also a Chippewa Council member who is trying to understand the consequences of a new "emancipation" bill on its way to the floor of the United States Congress. It is 1953 and he and the other council members know the bill isn't about freedom; Congress is fed up with Indians. The bill is a "termination" that threatens the rights of Native Americans to their land and their very identity. How can the government abandon treaties made in good faith with Native Americans "for as long as the grasses shall grow, and the rivers run"?
Since graduating high school, Pixie Paranteau has insisted that everyone call her Patrice. Unlike most of the girls on the reservation, Patrice, the class valedictorian, has no desire to wear herself down with a husband and kids. She makes jewel bearings at the plant, a job that barely pays her enough to support her mother and brother. Patrice's shameful alcoholic father returns home sporadically to terrorize his wife and children and bully her for money. But Patrice needs every penny to follow her beloved older sister, Vera, who moved to the big city of Minneapolis. Vera may have disappeared; she hasn't been in touch in months, and is rumored to have had a baby. Determined to find Vera and her child, Patrice makes a fateful trip to Minnesota that introduces her to unexpected forms of exploitation and violence, and endangers her life.
---
Love and Other Consolation Prizes: A Novel by Jamie Ford
book
OverDrive ebook
For twelve-year-old Ernest Young, a charity student at a boarding school, the chance to go to the World's Fair feels like a gift. But only once he's there, amid the exotic exhibits, fireworks, and Ferris wheels, does he discover that he is the one who is actually the prize. The half-Chinese orphan is astounded to learn he will be raffled off — a healthy boy "to a good home."
The winning ticket belongs to the flamboyant madam of a high-class brothel, famous for educating her girls. There, Ernest becomes the new houseboy and befriends Maisie, the madam's precocious daughter, and a bold scullery maid named Fahn. Their friendship and affection form the first real family Ernest has ever known. Against all odds, this new sporting life gives him the sense of home he's always desired.
But as the grande dame succumbs to an occupational hazard and their world of finery begins to crumble, all three must grapple with hope, ambition, and first love.
Fifty years later, in the shadow of Seattle's second World's Fair, Ernest struggles to help his ailing wife reconcile who she once was with who she wanted to be, while trying to keep family secrets hidden from their grown-up daughters.
---
Paradise Travel by Jorge Franco Ramos
book
Paradise Travel recounts the adventures of Marlon Cruz, a naïve young man from Medellín, Colombia, who agrees to accompany the beautiful, ambitious woman he loves to New York. On their first night in Queens, Marlon and Reina lose each other, thus initiating Marlon's descent into the underbelly of our country.
A leader of the gritty-realist movement known as McOndo, Jorge Franco Ramos evokes the follies and pains of unrequited love at the same time that he explores deeper inequalities between North and South America. Moving between lower-middle-class Colombia and immigrant New York (specifically, the Jackson Heights neighborhood seen recently in the movie Maria Full of Grace), Paradise Travel is an exciting work from a rising star, celebrated by Gabriel García Márquez as "one of those to whom I should like to pass the torch" of Colombian fiction.
---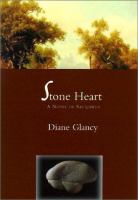 Stone Heart: A Novel of Sacajawea by Diane Glancy
book
In Stone Heart, Diane Glancy grippingly retells the story of American legend Sacajawea, the young Shoshoni woman who traveled with Lewis and Clark on their expedition to the West. Presented in Sacajawea's voice in the form of a journal, it is a work of moving and illuminating fiction cast from a famed piece of history that has long been masked by myth. Glancy adds further breadth and immediacy to the story by juxtaposing excerpts from Lewis and Clark's diaries with her brilliantly imagined journal of Sacajawea." "Lewis and Clark recorded the external journey, its physical challenges and its wonders. Glancy's Sacajawea experiences the expedition on a different plane, one in which the dream of a beaver with a heart of stone is emblematic of the thin membrane between the worlds of the mundane and the magical. Sacajawea hears the clouds talking, feels the thunderous hooves of ghost horses, and savors from the other side the wetness where a buffalo calf licks her arm.
---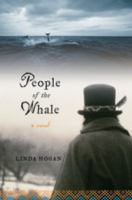 People of the Whale: A Novel by Linda Hogan
book
hoopla audiobook
A powerful story of a Vietnam veteran torn between his war experience and his Native American community.
Raised in a remote seaside village, Thomas Witka Just marries Ruth, his beloved since infancy. But an ill-fated decision to fight in Vietnam changes his life forever: cut off from his Native American community, he fathers a child with another woman. When he returns home a hero, he finds his tribe in conflict over the decision to hunt a whale, both a symbol of spirituality and rebirth and a means of survival. In the end, he reconciles his two existences, only to see tragedy befall the son he left behind.
Linda Hogan, called our most provocative Native American writer, with "her unparalleled gifts for truth and magic" (Barbara Kingsolver), has written a compassionate novel about the beauty of the natural world and the painful moral choices humans make in it. With a keen sense of the environment, spirituality, and the trauma of war, People of the Whale is a powerful novel for our times.
---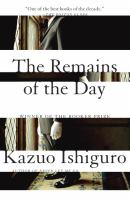 The Remains of the Day by Kazuo Ishiguro
book
From the winner of the Nobel Prize in Literature, here is the universally acclaimed novel, winner of the Booker Prize, and the basis for an award-winning film.
This is Kazuo Ishiguro's profoundly compelling portrait of Stevens, the perfect butler, and of his fading, insular world in post-World War II England. Stevens, at the end of three decades of service at Darlington Hall, spending a day on a country drive, embarks as well on a journey through the past in an effort to reassure himself that he has served humanity by serving the "great gentleman," Lord Darlington. But lurking in his memory are doubts about the true nature of Lord Darlington's "greatness," and much graver doubts about the nature of his own life.
---
The Lowland: A Novel by Jhumpa Lahiri
book
OverDrive ebook
Born just fifteen months apart, Subhash and Udayan Mitra are inseparable brothers, one often mistaken for the other in the Calcutta neighborhood where they grow up. But they are also opposites, with gravely different futures ahead. It is the 1960s, and Udayan–charismatic and impulsive–finds himself drawn to the Naxalite movement, a rebellion waged to eradicate inequity and poverty; he will give everything, risk all, for what he believes. Subhash, the dutiful son, does not share his brother's political passion; he leaves home to pursue a life of scientific research in a quiet, coastal corner of America.
But when Subhash learns what happened to his brother in the lowland outside their family's home, he goes back to India, hoping to pick up the pieces of a shattered family, and to heal the wounds Udayan left behind — including those seared in the heart of his brother's wife.
Masterfully suspenseful, sweeping, piercingly intimate, The Lowland is a work of great beauty and complex emotion; an engrossing family saga and a story steeped in history that spans generations and geographies with seamless authenticity. It is Jhumpa Lahiri at the height of her considerable powers.
---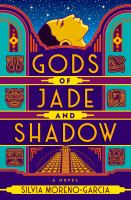 Gods of Jade and Shadow by Silvia Moreno-Garcia
book
The Mayan god of death sends a young woman on a harrowing, life-changing journey in this dark, one-of-a-kind fairy tale inspired by Mexican folklore.
The Jazz Age is in full swing, but Casiopea Tun is too busy cleaning the floors of her wealthy grandfather's house to listen to any fast tunes. Nevertheless, she dreams of a life far from her dusty small town in southern Mexico. A life she can call her own.
Yet this new life seems as distant as the stars, until the day she finds a curious wooden box in her grandfather's room. She opens it and accidentally frees the spirit of the Mayan god of death, who requests her help in recovering his throne from his treacherous brother. Failure will mean Casiopea's demise, but success could make her dreams come true.
In the company of the strangely alluring god and armed with her wits, Casiopea begins an adventure that will take her on a cross-country odyssey from the jungles of Yucatán to the bright lights of Mexico City and deep into the darkness of the Mayan underworld.
---
Wizard of the Crow by Ngũgĩ wa Thiong'o
book
From the exiled Kenyan novelist, playwright, poet, and literary critic comes a magisterial comic novel that is certain to take its place as a landmark of postcolonial African literature. In exile now for more than twenty years, Ngugl wa Thiong'o has become one of the most widely read African writers of our time, the power and scope of his work garnering him international attention and praise. His aim in Wizard of the Crow is, in his own words, nothing less than "to sum up Africa of the twentieth century in the context of two thousand years of world history." Commencing in "our times" and set in the "Free Republic of Aburlria," the novel dramatizes with corrosive humor and keenness of observation a battle for control of the souls of the Aburlrian people. Among the contenders: His High Mighty Excellency; the eponymous Wizard, an avatar of folklore and wisdom; the corrupt Christian Ministry; and the nefarious Global Bank. Fashioning the stories of the powerful and the ordinary into a dazzling mosaic, Wizard of the Crow reveals humanity in all its endlessly surprising complexity. Informed by richly enigmatic traditional African storytelling, Wizard of the Crow is a masterpiece, the crowning achievement in Ngugl wa Thiong'o's career thus far.
---
Binti by Nnedi Okorafor
book
hoopla audiobook
She left her home for the stars, but found more adventure than she bargained for. A tense and intimate coming-of-age story in space.
Her name is Binti, and she is the first of the Himba people ever to be offered a place at Oomza University, the finest institution of higher learning in the galaxy. But to accept the offer will mean giving up her place in her family to travel between the stars among strangers who do not share her ways or respect her customs.
Knowledge comes at a cost, one that Binti is willing to pay, but her journey will not be easy. The world she seeks to enter has long warred with the Meduse, an alien race that has become the stuff of nightmares. Oomza University has wronged the Meduse, and Binti's stellar travel will bring her within their deadly reach.
If Binti hopes to survive the legacy of a war not of her making, she will need both the gifts of her people and the wisdom enshrined within the University itself. But first she has to make it there alive.
---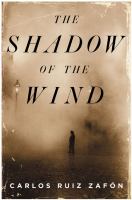 The Shadow of the Wind by Carlos Ruiz Zafon
book
OverDrive ebook
Barcelona, 1945: Just after the war, a great world city lies in shadow, nursing its wounds, and a boy named Daniel awakes on his eleventh birthday to find that he can no longer remember his mother's face. To console his only child, Daniel's widowed father, an antiquarian book dealer, initiates him into the secret of the Cemetery of Forgotten Books, a library tended by Barcelona's guild of rare-book dealers as a repository for books forgotten by the world, waiting for someone who will care about them again. Daniel's father coaxes him to choose a volume from the spiraling labyrinth of shelves, one that, it is said, will have a special meaning for him. And Daniel so loves the novel he selects, The Shadow of the Wind by one Julian Carax, that he sets out to find the rest of Carax's work. To his shock, he discovers that someone has been systematically destroying every copy of every book this author has written. In fact, he may have the last one in existence. Before Daniel knows it, his seemingly innocent quest has opened a door into one of Barcelona's darkest secrets, an epic story of murder, magic, madness and doomed love. And before long he realizes that if he doesn't find out the truth about Julian Carax, he and those closest to him will suffer horribly.
---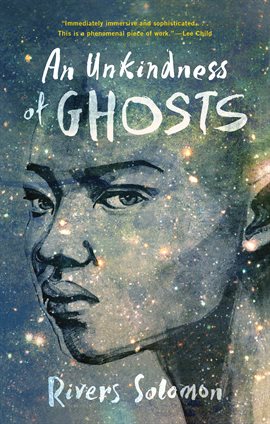 An Unkindness of Ghosts by Rivers Solomon
hoopla ebook
hoopla audiobook
Aster has little to offer folks in the way of rebuttal when they call her ogre and freak. She's used to the names; she only wishes there was more truth to them. If she were truly a monster, she'd be powerful enough to tear down the walls around her until nothing remains of her world. Aster lives in the lowdeck slums of the HSS Matilda, a space vessel organized much like the antebellum South. For generations, Matilda has ferried the last of humanity to a mythical Promised Land. On its way, the ship's leaders have imposed harsh moral restrictions and deep indignities on dark-skinned sharecroppers like Aster. Embroiled in a grudge with a brutal overseer, Aster learns there may be a way to improve her lot if she's willing to sow the seeds of civil war.
---
Zone one : a novel by Colson Whitehead
book
A pandemic has devastated the planet, sorting humanity into two types: the uninfected and the infected, the living and the living dead. Through the provisional government in Buffalo, the military has eliminated the most dangerous of the infected and teams of civilian volunteers clear out the catatonic "stragglers. " On a team sweeping lower Manhattan, Mark Spitz endures Post-Apocalyptic Stress Disorder in a fallen world. And then things start to go wrong.
---
Hunger : a memoir of (my) body by Roxane Gay
book
OverDrive ebook
hoopla ebook
hoopla audiobook
In her phenomenally popular essays and long-running Tumblr blog, Roxane Gay has written with intimacy and sensitivity about food and body, using her own emotional and psychological struggles as a means of exploring our shared anxieties over pleasure, consumption, appearance, and health. As a woman who describes her own body as "wildly undisciplined," Roxane understands the tension between desire and denial, between self-comfort and self-care. In Hunger, she explores her past, including the devastating act of violence that acted as a turning point in her young life, and brings readers along on her journey to understand and ultimately save herself.
With the bracing candor, vulnerability, and power that have made her one of the most admired writers of her generation, Roxane explores what it means to learn to take care of yourself: how to feed your hungers for delicious and satisfying food, a smaller and safer body, and a body that can love and be loved in a time when the bigger you are, the smaller your world becomes.