They are reinventing careers, finding hidden strengths, embarking on new love, and embracing change. Recommended by Jessica Schiefelbein.
Still Life with Bread Crumbs: a novel by Anna Quindlen 
book 
Still Life with Bread Crumbs begins with an imagined gunshot and ends with a new tin roof. Between the two is a wry and knowing portrait of Rebecca Winter, a photographer whose work made her an unlikely heroine for many women. Her career is now descending, her bank balance shaky, and she has fled the city for the middle of nowhere. There she discovers, in a tree stand with a roofer named Jim Bates, that what she sees through a camera lens is not all there is to life. 
---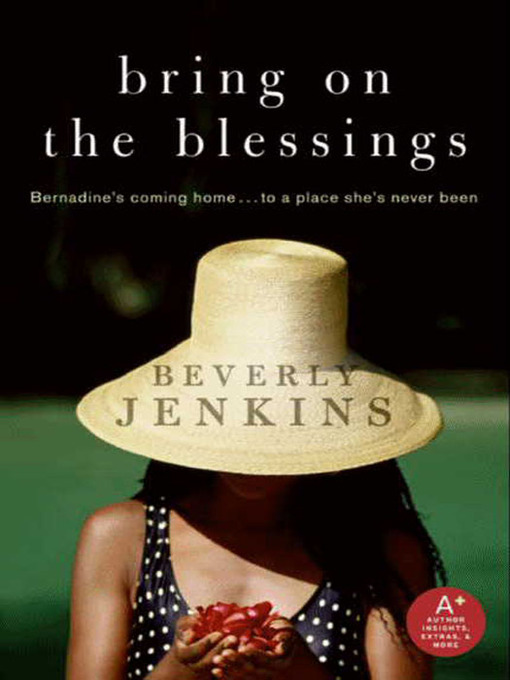 Bring on the Blessings by Beverly Jenkins 
OverDrive ebook 
hoopla ebook 
Freading ebook 
On Bernadine Brown's fifty-second birthday she received an unexpected gift. She caught her husband, Leo, cheating with his secretary. She was hurt and angry, but she didn't cry woe is me. Nope, she hired herself a top-notch lawyer and ended up with a cool $275 million. Having been raised in the church, she knew that when much is given much is expected, so she asked God to send her a purpose. 
The purpose turned out to be a town: Henry Adams, Kansas, one of the last surviving townships founded by freed slaves after the Civil War. The failing town had put itself up for sale on the Internet, so Bernadine bought it.
Trent July is the mayor, and watching the town of his birth slide into debt and foreclosure is about the hardest thing he's ever done. When the buyer comes to town, he's impressed by her vision, strength, and the hope she wants to offer not only to the town and its few remaining residents, but to a handful of kids in desperate need of a second chance.
Not everyone in town wants to get on board though; they don't want change. But Bernadine and Trent, along with his first love, Lily Fontaine, are determined to preserve the town's legacy while ushering in a new era with ties to its unique past and its promising future.
---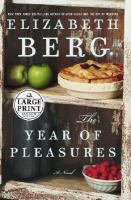 The Year of Pleasures by Elizabeth Berg 
large print book 
book on CD  
Betta Nolan moves to a small town after the death of her husband to try to begin anew. Pursuing a dream of a different kind of life, she is determined to find pleasure in her simple daily routines. Among those who help her in both expected and unexpected ways are the ten-year-old boy next door, three wild women friends from her college days, a twenty-year-old who is struggling to find his place in the world, and a handsome man who is ready for love. Elizabeth Berg's The Year of Pleasures is about acknowledging the solace found in ordinary things: a warm bath, good food, the beauty of nature, music, friends, and art. 
---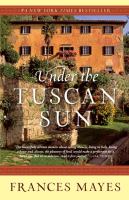 Under the Tuscan Sun by Frances Mayes
book
OverDrive ebook
Frances Mayes—widely published poet, gourmet cook, and travel writer—opens the door to a wondrous new world when she buys and restores an abandoned villa in the spectacular Tuscan countryside. In evocative language, she brings the reader along as she discovers the beauty and simplicity of life in Italy. Mayes also creates dozens of delicious seasonal recipes from her traditional kitchen and simple garden, all of which she includes in the book. Doing for Tuscany what M.F.K. Fisher and Peter Mayle did for Provence, Mayes writes about the tastes and pleasures of a foreign country with gusto and passion.
---
My Old Dog by Laura T. Coffey
book
hoopla ebook
My Old Dog showcases Lori Fusaro's beautiful photographs, pairing them with Laura Coffey's thoughtfully crafted stories about all sorts of people whose lives were forever changed when they rescued senior dogs. The book chapters will feature retired working dogs–such as military dogs, law enforcement dogs, racing dogs, sled dogs, and others–who can find themselves living for years in kennels overseas or left in overcrowded high-kill shelters after they age out of their jobs.
---
The French Chef in America: Julia Child's Second Act by Alex Prud'homme 
book 
OverDrive ebook 
OverDrive audiobook 
Prud'homme, Julia Child's great-nephew and the coauthor of her autobiography, My Life in France, here focuses on Child as TV personality and reverently regarded cookbook author, showing how she shaped the way Americans eat while creating a whole new type of television food show. 
---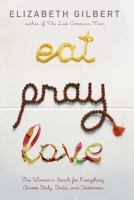 Eat, Pray, Love by Elizabeth Gilbert 
book 
book on CD 
OverDrive ebook 
OverDrive audiobook 
movie 
Around the time Elizabeth Gilbert turned thirty, she went through an early-onslaught midlife crisis. She had everything an educated, ambitious American woman was supposed to want a husband, a house, a successful career. But instead of feeling happy and fulfilled, she was consumed with panic, grief, and confusion. She went through a divorce, a crushing depression, another failed love, and the eradication of everything she ever thought she was supposed to be. To recover from all this, Gilbert took a radical step. In order to give herself the time and space to find out who she really was and what she really wanted, she got rid of her belongings, quit her job, and undertook a yearlong journey around the world all alone. Eat, Pray, Love is the absorbing chronicle of that year. Her aim was to visit three places where she could examine one aspect of her own nature set against the backdrop of a culture that has traditionally done that one thing very well. In Rome, she studied the art of pleasure, learning to speak Italian and gaining the twenty-three happiest pounds of her life. India was for the art of devotion, and with the help of a native guru and a surprisingly wise cowboy from Texas, she embarked on four uninterrupted months of spiritual exploration. In Bali, she studied the art of balance between worldly enjoyment and divine transcendence. She became the pupil of an elderly medicine man and also fell in love the best way: unexpectedly. An intensely articulate and moving memoir of self-discovery, Eat, Pray, Love is about what can happen when you claim responsibility for your own contentment and stop trying to live in imitation of society's ideals. It is certain to touch anyone who has ever woken up to the unrelenting need for change. 
---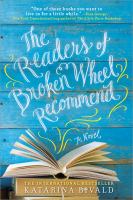 Readers' of Broken Wheel Recommend by Katarina Bivald 
book 
large print book 
hoopla ebook 
Freading ebook 
Broken Wheel, Iowa, has never seen anyone like Sara, who traveled all the way from Sweden just to meet her book-loving pen pal, Amy. When she arrives, however, she finds Amy's funeral guests just leaving. The residents of Broken Wheel are happy to look after their bewildered visitor. There's not much else to do in a dying small town that's almost beyond repair. 
You certainly wouldn't open a bookstore. And definitely not with Sara the tourist in charge. You'd need a vacant storefront (Main Street is full of them), books (Amy's house is full of them), and…customers. 
The bookstore might be a little quirky. Then again, so is Sara. But Broken Wheel's own story might be more eccentric and surprising than she thought.