The Teens' Top Ten is a "teen choice" list, where teens nominate and choose their favorite books of the previous year. The list is sponsored by the Young Adult Library Services Association. Check out the choices for 2020!
Wayward Son by Rainbow Rowell
large print book
hoopla audiobook
OverDrive ebook
OverDrive audiobook
Simon Snow is back and he's coming to America! The story is supposed to be over. Simon Snow did everything he was supposed to do. He beat the villain. He won the war. He even fell in love. Now comes the good part, right? Now comes the happily ever after. So why can't Simon Snow get off the couch? What he needs, according to his best friend, is a change of scenery. He just needs to see himself in a new light.
That's how Simon and Penny and Baz end up in a vintage convertible, tearing across the American West. They find trouble, of course. (Dragons, vampires, skunk-headed things with shotguns.) And they get lost. They get so lost, they start to wonder whether they ever knew where they were headed in the first place.
---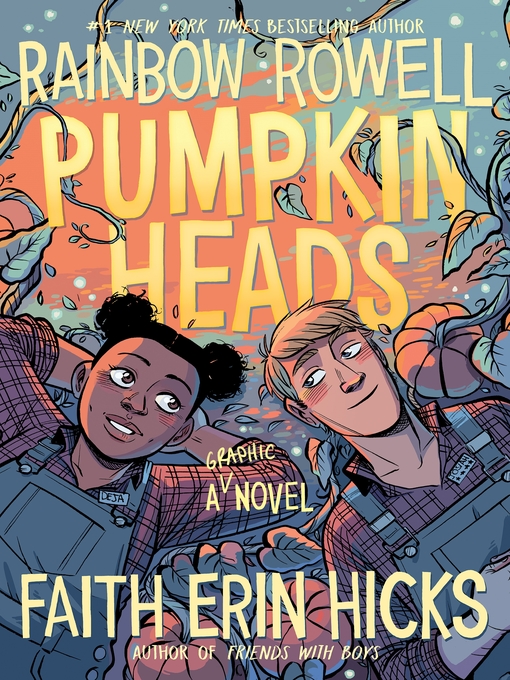 Pumpkinheads by Rainbow Rowell, Illustrated by Faith Erin Hicks 
OverDrive ebook 
In Pumpkinheads, beloved #1 New York Times bestselling author Rainbow Rowell and Eisner Award–winning artist Faith Erin Hicks have teamed up to create this tender and hilarious story about two irresistible teens discovering what it means to leave behind a place—and a person—with no regrets. 
Deja and Josiah are seasonal best friends. Every autumn, all through high school, they've worked together at the best pumpkin patch in the whole wide world. (Not many people know that the best pumpkin patch in the whole wide world is in Omaha, Nebraska, but it definitely is.) They say good-bye every Halloween, and they're reunited every September 1.
But this Halloween is different. Josiah and Deja are finally seniors, and this is their last season at the pumpkin patch. Their last shift together. Their last good-bye.
Josiah's ready to spend the whole night feeling melancholy about it. Deja isn't ready to let him. She's got a plan: What if instead of moping and the usual slinging lima beans down at the Succotash Hut, they went out with a bang? They could see all the sights! Taste all the snacks! And Josiah could finally talk to that cute girl he's been mooning over for three years.
What if their last shift was an adventure?
---
With the Fire on High by Elizabeth Acevedo
book
large print book
hoopla ebook
hoopla audiobook
OverDrive ebook
OverDrive audiobook
Freading ebook
From New York Times bestselling author of Poet X comes a story of a girl with talent, pride and a little bit of magic that keeps her fire burning bright.
Ever since she got pregnant during freshman year, Emoni Santiago's life has been about making the tough decisions, doing what has to be done for her daughter and her abuela. The one place she can let all that go is in the kitchen. There, she lets her hands tell her what to cook, listening to her intuition and adding a little something magical every time, turning her food into straight-up goodness.
Even though she's always dreamed of working in a kitchen after she graduates, Emoni knows that it's not worth her time to pursue the impossible. But then an opportunity presents itself to not only enroll in a culinary arts class in her high school, but also to travel abroad to Spain for an immersion program. Emoni knows that her decisions post-high school have to be practical ones, but despite the rules she's made for her life — and everyone else's rules that she refuses to play by — once Emoni starts cooking, her only choice is to let her talent break free.
---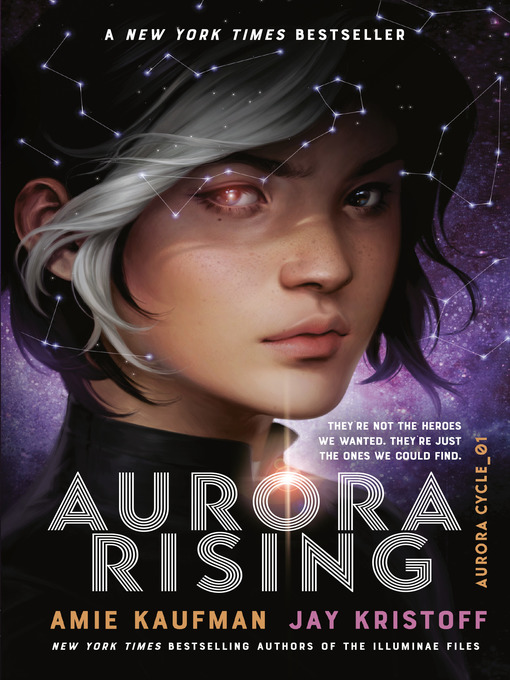 Aurora Rising by Amie Kaufman and Jay Kristoff
OverDrive ebook
OverDrive audiobook
The year is 2380, and the graduating cadets of Aurora Academy are being assigned their first missions. Star pupil Tyler Jones is ready to recruit the squad of his dreams, but his own boneheaded heroism sees him stuck with the dregs nobody else in the Academy would touch: a cocky diplomat with a black belt in sarcasm; a sociopath scientist with a fondness for shooting her bunkmates; a smart-ass techwiz with the galaxy's biggest chip on his shoulder; an alien warrior with anger management issues; a tomboy pilot who's totally not into him, in case you were wondering.
And Ty's squad isn't even his biggest problem. That would be Aurora Jie-Lin O'Malley, the girl he's just rescued from inter-dimensional space. Trapped in cryo-sleep for two centuries, Auri is a girl out of time and out of her depth. But she could be the catalyst that starts a war millions of years in the making, and Tyler's squad of losers, discipline-cases and misfits might just be the last hope for the entire galaxy.
NOBODY PANIC.
---
Broken Throne: A Red Queen Collection by Victoria Aveyard
book
hoopla ebook
hoopla audiobook
OverDrive ebook
OverDrive audiobook
This gorgeous must-have companion to the #1 New York Times-bestselling Red Queen series contains three brand-new novellas, two previously published novellas (Steel Scars and Queen Song), and never-before-seen maps, flags, bonus scenes, journal entries, and much more exclusive content.
---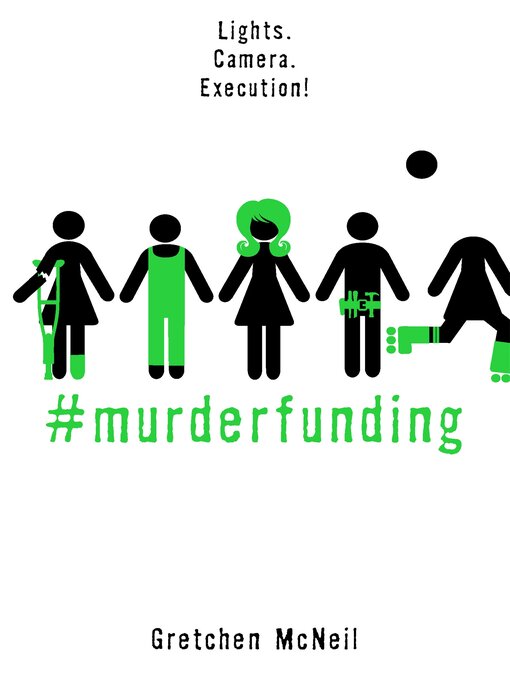 #MurderFunding (#MurderTrending #2) by Gretchen McNeil
hoopla ebook
OverDrive ebook
Welcome to Who Wants To Be A Painiac?, the latest reality TV show on the hunt for the next big-hit serial killer. But don't worry. No one is actually going to murder anyone, as real as the fake gore and pretend murder may appear . . . uh, right? Seventeen-year-old Becca Martinello is about to find out. When her perfectly normal soccer mom dies in a car crash, a strange girl named Stef appears and lets Becca know that her deceased mom was none other than one of Alcatraz 2.0's most popular serial killers: Molly Mauler. Soon, Becca ends up on Who Wants to Be a Painiac? to learn the truth about her mom's connection to Molly Mauler, but things turn sinister when people are murdered IRL. Will Becca uncover dark secrets and make it out of the deadly reality show alive? Or will she get cut?
---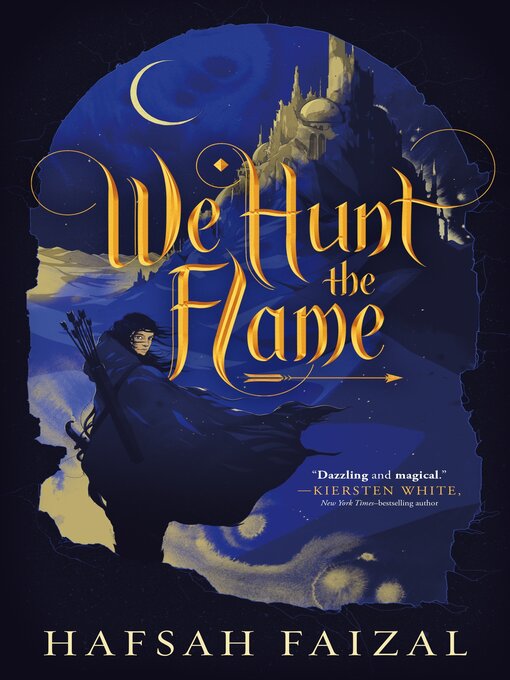 We Hunt the Flame by Hafsah Faizal
hoopla audiobook
OverDrive ebook
OverDrive audiobook
Part 1 of the Sands of Arawiya series
Set in a richly detailed world inspired by ancient Arabia, Hafsah Faizal's We Hunt the Flame is a gripping debut of discovery, conquering fear, and taking identity into your own hands.
People lived because she killed. People died because he lived.
Zafira is the Hunter, disguising herself as a man when she braves the cursed forest of the Arz to feed her people. Nasir is the Prince of Death, assassinating those foolish enough to defy his autocratic father, the sultan. If Zafira was exposed as a girl, all of her achievements would be rejected; if Nasir displayed his compassion, his father would punish him in the most brutal of ways. Both Zafira and Nasir are legends in the kingdom of Arawiya, but neither wants to be.
War is brewing, and the Arz sweeps closer with each passing day, engulfing the land in shadow. When Zafira embarks on a quest to uncover a lost artifact that can restore magic to her suffering world and stop the Arz, Nasir is sent by the sultan on a similar mission: retrieve the artifact and kill the Hunter. But an ancient evil stirs as their journey unfolds, and the prize they seek may pose a threat greater than either can imagine.
---
Lovely War by Julie Berry
book
large print book
Playaway audiobook
OverDrive ebook
OverDrive audiobook
A critically acclaimed, multi-layered romance set in the perilous days of World Wars I and II, where gods hold the fates–and the hearts–of four mortals in their hands.
They are Hazel, James, Aubrey, and Colette. A classical pianist from London, a British would-be architect-turned-soldier, a Harlem-born ragtime genius in the U.S. Army, and a Belgian orphan with a gorgeous voice and a devastating past. Their story, as told by goddess Aphrodite, who must spin the tale or face judgment on Mount Olympus, is filled with hope and heartbreak, prejudice and passion, and reveals that, though War is a formidable force, it's no match for the transcendent power of Love.
---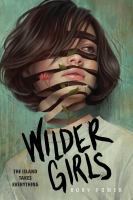 Wilder Girls by Rory Power
book
Playaway audiobook
OverDrive ebook
OverDrive audiobook
From the author of Burn Our Bodies Down, a feminist Lord of the Flies about three best friends living in quarantine at their island boarding school, and the lengths they go to uncover the truth of their confinement when one disappears. This fresh debut is a mind-bending novel unlike anything you've read before.
It's been eighteen months since the Raxter School for Girls was put under quarantine. Since the Tox hit and pulled Hetty's life out from under her.
It started slow. First the teachers died one by one. Then it began to infect the students, turning their bodies strange and foreign. Now, cut off from the rest of the world and left to fend for themselves on their island home, the girls don't dare wander outside the school's fence, where the Tox has made the woods wild and dangerous. They wait for the cure they were promised as the Tox seeps into everything.
But when Byatt goes missing, Hetty will do anything to find her, even if it means breaking quarantine and braving the horrors that lie beyond the fence. And when she does, Hetty learns that there's more to their story, to their life at Raxter, than she could have ever thought true.
---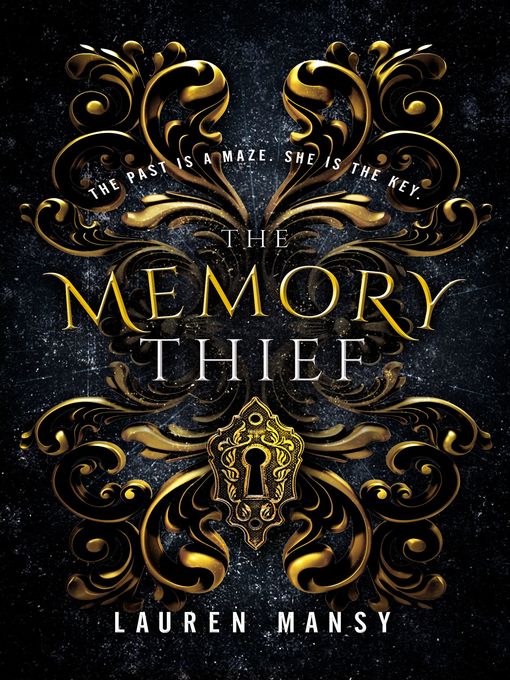 The Memory Thief by Lauren Mansy
hoopla ebook
hoopla audiobook
OverDrive ebook
OverDrive audiobook
Freading ebook
In the realms of The Memory Thief, memories are currency that can be traded for goods, services, skills, and experiences. A group of people, the Gifted, can steal and redistribute memories. Etta is secretly one of them, but she hasn't used her Gifted abilities since she left the rebel Shadows following her mother's accident two years ago. But when her mother is again in danger, Etta has no choice but to return to the underground group in order to complete her greatest heist and save her mother's life. Etta faces startling attacks, unexpected romance, and above all, her own past as she uncovers a conspiracy that challenges everything she knew about herself and the world around her.
In a place where nothing is what it seems, can Etta ever become more than a memory thief?