What if the Civil War had lasted for sixteen years? What if Charles Lindbergh had become president? What if magic had never disappeared from England? Explore the possibilities of "what if" with these novels that are based on history . . . mostly. Curated by Carrie Goodall.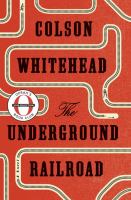 Underground Railroad by Colson Whitehead
book
large print book
OverDrive ebook
OverDrive audiobook
A Pulitzer Prize finalist and MacArthur Fellow, Whitehead goes all out in this imaginative reconstruction of the antebellum South. Here, the Underground Railroad is not metaphorical but real, a welter of tracks and tunnels hidden beneath the soil. A slave named Cora, brutalized by her Georgia master yet shunned by her own, determines to escape via the railroad with newly arrived slave Caesar. She inadvertently kills a white boy trying to capture her, then arrives with Caesar in South Carolina, the ruthless slave-catcher Ridgeway on their heels.
---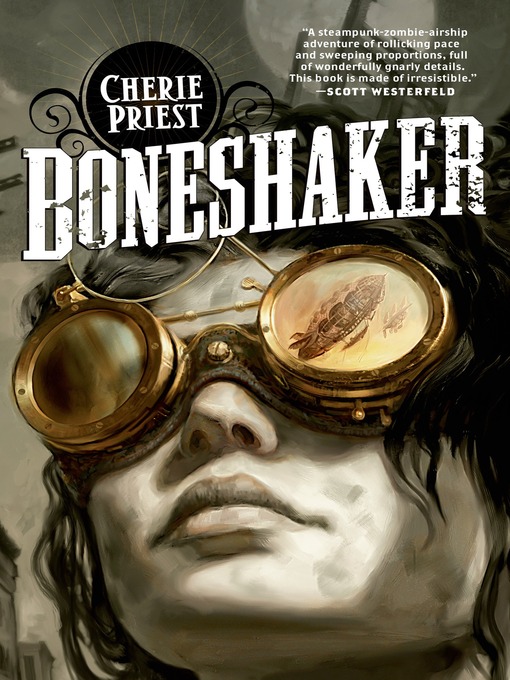 Boneshaker by Cherie Priest
book
OverDrive ebook
hoopla audiobook
In the early days of the Civil War, rumors of gold in the frozen Klondike brought hordes of newcomers to the Pacific Northwest. Anxious to compete, Russian prospectors commissioned inventor Leviticus Blue to create a great machine that could mine through Alaska's ice. Thus was Dr. Blue's Incredible Bone-Shaking Drill Engine born. But on its first test run the Boneshaker went terribly awry, destroying several blocks of downtown Seattle and unearthing a subterranean vein of blight gas that turned anyone who breathed it into the living dead. Now it is sixteen years later, and a wall has been built to enclose the devastated and toxic city. Just beyond it lives Blue's widow, Briar Wilkes. Life is hard with a ruined reputation and a teenage boy to support, but she and Ezekiel are managing. Until Ezekiel undertakes a secret crusade to rewrite history. His quest will take him under the wall and into a city teeming with ravenous undead, air pirates, criminal overlords, and heavily armed refugees. And only Briar can bring him out alive.
---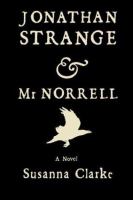 Jonathan Strange & Mr. Norrell by Susanna Clarke
book
book on CD
hoopla BBC television adaptation
hoopla original television soundtrack
In the midst of the Napoleonic Wars in 1806, most people believe magic to have long since disappeared from England – until the reclusive Mr. Norrell reveals his powers and becomes an overnight celebrity.
Another practicing magician then emerges: the young and daring Jonathan Strange. He becomes Norrell's pupil, and the two join forces in the war against France.
But Strange is increasingly drawn to the wild, most perilous forms of magic, and he soon risks sacrificing his partnership with Norrell and everything else he holds dear.
Susanna Clarke's brilliant first novel is an utterly compelling epic tale of nineteenth-century England and the two magicians who, first as teacher and pupil and then as rivals, emerge to change its history.
---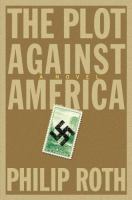 The Plot Against America by Phillip Roth
book
book on CD
OverDrive ebook
OverDrive audiobook
hoopla audiobook
When the renowned aviation hero and rabid isolationist Charles A. Lindbergh defeated Franklin Roosevelt by a landslide in the 1940 presidential election, fear invaded every Jewish household in America. Not only had Lindbergh, in a nationwide radio address, publicly blamed the Jews for selfishly pushing America toward a pointless war with Nazi Germany, but upon taking office as the thirty-third president of the United States, he negotiated a cordial "understanding" with Adolf Hitler, whose conquest of Europe and virulent anti-Semitic policies he appeared to accept without difficulty. What then followed in America is the historical setting for this startling new book by Pulitzer Prize-winner Philip Roth, who recounts what it was like for his Newark family — and for a million such families all over the country — during the menacing years of the Lindbergh presidency, when American citizens who happened to be Jews had every reason to expect the worst.
---
An Easy Death by Charlaine Harris
book
book on CD
OverDrive ebook
hoopla audiobook
hoopla dramatized adaptation audiobook
OverDrive audiobook
In a fractured United States, a new world where magic is acknowledged but mistrusted, a young gunslinger named Lizbeth Rose takes a job offer from a pair of Russian wizards. Lizbeth Rose has a wildly fearsome reputation but these wizards are desperate. Searching the small border towns near Mexico, they're trying to locate a low-level magic practitioner believed to be a direct descendant of Grigori Rasputin. As the trio journey through an altered America–shattered into several countries after the assassination of Franklin Roosevelt and the Great Depression–they're set on by enemies. It's clear that a powerful force does not want them to succeed in their mission. Lizbeth Rose has never failed a client, but this job may stretch her to her deadly limits.
---
Machines Like Me by Ian McEwan
book
OverDrive audiobook
hoopla audiobook
Machines Like Me occurs in an alternative 1980s London. Britain has lost the Falklands War, Margaret Thatcher battles Tony Benn for power, and Alan Turing achieves a breakthrough in artificial intelligence. In a world not quite like this one, two lovers will be tested beyond their understanding. Charlie, drifting through life and dodging full-time employment, is in love with Miranda, a bright student who lives with a terrible secret. When Charlie comes into money, he buys Adam, one of the first batch of synthetic humans. With Miranda's assistance, he co-designs Adam's personality. This near-perfect human is beautiful, strong, and clever–a love triangle soon forms. These three beings will confront a profound moral dilemma.
Ian McEwan's subversive and entertaining new novel poses fundamental questions: What makes us human? Our outward deeds or our inner lives? Could a machine understand the human heart? This provocative and thrilling tale warns against the power to invent things beyond our control.
Teens
Dread Nation by Justina Ireland
book
hoopla ebook
hoopla audiobook
Freading ebook
Jane McKeene was born two days before the dead began to walk the battlefields of Civil War-era America — derailing the War Between the States and changing the nation forever. In this new nation, safety for all depends on the work of a few, and laws like the Native and Negro Re-education Act require certain children to attend combat schools to learn to put down the dead. But there are also opportunities — and Jane is studying to become an Attendant, trained in both weaponry and etiquette to protect the well-to-do. It's a chance for a better life for Negro girls like Jane. After all, not even being the daughter of a wealthy white Southern woman could save her from society's expectations.
But that's not a life Jane wants. Almost finished with her education at Miss Preston's School of Combat in Baltimore, Jane is set on returning to her Kentucky home and doesn't pay much mind to the politics of the eastern cities, with their talk of returning America to the glory of its days before the dead rose. But when families around Baltimore County begin to go missing, Jane is caught in the middle of a conspiracy, one that finds her in a desperate fight for her life against some powerful enemies. And the restless dead, it would seem, are the least of her problems.
At once provocative, terrifying, and darkly subversive, Dread Nation is Justina Ireland's stunning vision of an America both foreign and familiar — a country on the brink, at the explosive crossroads where race, humanity, and survival meet.
---
Leviathan by Scott Westerfeld
book
OverDrive ebook (trilogy edition)
OverDrive audiobook
hoopla audiobook
It is the cusp of World War I. The Austro-Hungarians and Germans have their Clankers, steam-driven iron machines loaded with guns and ammunition. The British Darwinists employ genetically fabricated animals as their weaponry. Their Leviathan is a whale airship, and the most masterful beast in the British fleet.

Aleksandar Ferdinand, a Clanker, and Deryn Sharp, a Darwinist, are on opposite sides of the war. But their paths cross in the most unexpected way, taking them both aboard the Leviathan on a fantastical, around-the-world adventure….one that will change both their lives forever.
---
Fawkes by Nadine Brandes
hoopla ebook
hoopla audiobook
Thomas Fawkes is turning to stone, and the only cure to the Stone Plague is to join his father's plot to assassinate the king of England. Silent wars leave the most carnage. The wars that are never declared, but are carried out in dark alleys with masks and hidden knives. Wars where color power alters the natural rhythm of 17th-century London. And when the king calls for peace, no one listens until he finally calls for death. But what if death finds him first?
Keepers think the Igniters caused the plague. Igniters think the Keepers did it. But all Thomas knows is that the Stone Plague infecting his eye is spreading. And if he doesn't do something soon, he'll be a lifeless statue. So when his Keeper father, Guy Fawkes, invites him to join the Gunpowder Plot – claiming it will put an end to the plague – Thomas is in. The plan: use 36 barrels of gunpowder to blow up the Igniter King. The problem: Doing so will destroy the family of the girl Thomas loves. But backing out of the plot will send his father and the other plotters to the gallows. To save one, Thomas will lose the other. No matter Thomas's choice, one thing is clear: once the decision is made and the color masks have been put on, there's no turning back.
---
My Lady Jane by Cynthia Hand, Brodi Ashton, & Jodi Meadows
book
OverDrive ebook
hoopla ebook
hoopla audiobook
Freading ebook
In My Lady Jane, coauthors Cynthia Hand, Brodi Ashton, and Jodi Meadows have created a one-of-a-kind YA fantasy in the tradition of The Princess Bride, featuring a reluctant king, an even more reluctant queen, a noble steed, and only a passing resemblance to actual history–because sometimes history needs a little help.
At sixteen, Lady Jane Grey is about to be married off to a stranger and caught up in a conspiracy to rob her cousin, King Edward, of his throne. But those trifling problems aren't for Jane to worry about. Jane gets to be Queen of England.
Like that could go wrong.
---
American Royals by Katharine McGee
book
OverDrive ebook
OverDrive audiobook
What if America had a royal family? If you can't get enough of Harry and Meghan or Kate and William, meet American princesses Beatrice and Samantha. Crazy Rich Asians meets The Crown. Perfect for fans of Red, White, and Royal Blue and The Royal We
Two princesses vying for the ultimate crown. Two girls vying for the prince's heart. This is the story of the American royals.
When America won the Revolutionary War, its people offered General George Washington a crown. Two and a half centuries later, the House of Washington still sits on the throne. Like most royal families, the Washingtons have an heir and a spare. A future monarch and a backup battery. Each child knows exactly what is expected of them. But these aren't just any royals. They're American.
As Princess Beatrice gets closer to becoming America's first queen regnant, the duty she has embraced her entire life suddenly feels stifling. Nobody cares about the spare except when she's breaking the rules, so Princess Samantha doesn't care much about anything, either . . . except the one boy who is distinctly off-limits to her. And then there's Samantha's twin, Prince Jefferson. If he'd been born a generation earlier, he would have stood first in line for the throne, but the new laws of succession make him third. Most of America adores their devastatingly handsome prince, but two very different girls are vying to capture his heart.
The duty. The intrigue. The Crown. New York Times bestselling author Katharine McGee imagines an alternate version of the modern world, one where the glittering age of monarchies has not yet faded and where love is still powerful enough to change the course of history.
*All summaries are courtesy of the publisher unless otherwise noted.