Read the first book in a series.
Go back to the beginning by reading the first book in a series. Some series span many years, while others are only just getting started. Either way, we hope this challenge will give you a chance to delve into a world that you can return to again and again with each new book. Find recommendations for adults, teens, tweens, and children. Get more information about the Read 2021 Challenge here. To learn more about a series or author, visit our NoveList Plus and NoveList Plus K-8 databases.
Adults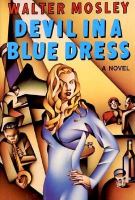 Devil in a Blue Dress by Walter Mosley (Easy Rawlins Series)
book
Set in the late 1940s, in the African-American community of Watts, Los Angeles, Devil in a Blue Dress follows Easy Rawlins, a black war veteran just fired from his job at a defense plant. Easy is drinking in a friend's bar, wondering how he'll meet his mortgage, when a white man in a linen suit walks in, offering good money if Easy will simply locate Miss Daphne Monet, a blonde beauty known to frequent black jazz clubs.
---
Wolf Hall by Hilary Mantel (The Wolf Hall Trilogy)
book
large print book
book on CD
OverDrive audiobook
hoopla audiobook
England in the 1520s is a heartbeat from disaster. If the king dies without a male heir, the country could be destroyed by civil war. Henry VIII wants to annul his marriage of twenty years and marry Anne Boleyn. The pope and most of Europe opposes him. The quest for the king's freedom destroys his adviser, the brilliant Cardinal Wolsey, and leaves a power vacuum.
Into this impasse steps Thomas Cromwell. Cromwell is a wholly original man, a charmer and a bully, both idealist and opportunist, astute in reading people and a demon of energy: he is also a consummate politician, hardened by his personal losses, implacable in his ambition. But Henry is volatile: one day tender, one day murderous. Cromwell helps him break the opposition, but what will be the price of his triumph?
---
The Girl with the Dragon Tattoo by Stieg Larsson (The Millennium Series)
book
large print book
book on CD
OverDrive ebook
OverDrive audiobook
OverDrive ebook (Trilogy bundle)
It's about the disappearance forty years ago of Harriet Vanger, a young scion of one of the wealthiest families in Sweden . . . and about her octogenarian uncle, determined to know the truth about what he believes was her murder.
It's about Mikael Blomkvist, a crusading journalist recently at the wrong end of a libel case, hired to get to the bottom of Harriet's disappearance . . . and about Lisbeth Salander, a twenty-four-year-old pierced and tattooed genius hacker possessed of the hard-earned wisdom of someone twice her age who assists Blomkvist with the investigation. This unlikely team discovers a vein of nearly unfathomable iniquity running through the Vanger family, astonishing corruption in the highest echelons of Swedish industrialism, and an unexpected connection between themselves.
Contagiously exciting, it's about society at its most hidden, and about the intimate lives of a brilliantly realized cast of characters, all of them forced to face the darker aspects of their world and of their own lives.
---
A Game of Thrones by George R.R. Martin (The Song of Ice and Fire Series)
book
book on CD
OverDrive ebook
OverDrive audiobook
OverDrive ebook (4 book bundle)
OverDrive ebook (5 book bundle)
Summers span decades. Winter can last a lifetime. And the struggle for the Iron Throne has begun.

As Warden of the North, Lord Eddard Stark counts it a curse when King Robert bestows on him the office of the Hand. His honour weighs him down at court where a true man does what he will, not what he must … and a dead enemy is a thing of beauty.

The old gods have no power in the south, Stark's family is split and there is treachery at court. Worse, the vengeance-mad heir of the deposed Dragon King has grown to maturity in exile in the Free Cities. He claims the Iron Throne.
---
Crazy Rich Asians by Kevin Kwan the (Crazy Rich Asians Trilogy)
book
book on CD
OverDrive ebook
OverDrive audiobook
When New Yorker Rachel Chu agrees to spend the summer in Singapore with her boyfriend, Nicholas Young, she envisions a humble family home and quality time with the man she hopes to marry. But Nick has failed to give his girlfriend a few key details. One, that his childhood home looks like a palace; two, that he grew up riding in more private planes than cars; and three, that he just happens to be the country's most eligible bachelor.

On Nick's arm, Rachel may as well have a target on her back the second she steps off the plane, and soon, her relaxed vacation turns into an obstacle course of old money, new money, nosy relatives, and scheming social climbers.
---
The No. 1 Ladies Detective Agency by Alexander McCall Smith (The No.1 Ladies Detective Agency Series)
book
large print book
book on CD
hoopla audiobook
Mma "Precious" Ramotswe sets up a detective agency in Botswana on the edge of the Kalahari Desert, making her the only female detective in the country. At first, cases are hard to come by. But eventually, troubled people come to Precious with a variety of concerns. Potentially philandering husbands, seemingly schizophrenic doctors, and a missing boy who may have been killed by witch doctors all compel Precious to roam about in her tiny van, searching for clues.
---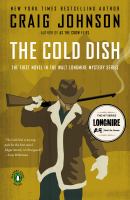 The Cold Dish by Craig Johnson (The Walt Longmire Mystery Series)
book
OverDrive ebook
Fans of Ace Atkins, Nevada Barr and Robert B. Parker will love this outstanding first novel, in which New York Times bestselling author Craig Johnson introduces Sheriff Walt Longmire of Wyoming's Absaroka County. Johnson draws on his deep attachment to the American West to produce a literary mystery of stunning authenticity, and full of memorable characters. After twenty-five years as sheriff of Absaroka County, Walt Longmire's hopes of finishing out his tenure in peace are dashed when Cody Pritchard is found dead near the Northern Cheyenne Reservation. Two years earlier, Cody has been one of four high school boys given suspended sentences for raping a local Cheyenne girl. Somebody, it would seem, is seeking vengeance, and Longmire might be the only thing standing between the three remaining boys and a Sharps .45-70 rifle.
With lifelong friend Henry Standing Bear, Deputy Victoria Moretti, and a cast of characters both tragic and humorous enough to fill in the vast emptiness of the high plains, Walt Longmire attempts to see that revenge, a dish best served cold, is never served at all.
---
Murderbot Diaries by Martha Wells (Murderbot Diaries series)
book
book on CD
OverDrive ebook
OverDrive audiobook
hoopla audiobook
In a corporate-dominated space-faring future, planetary missions must be approved and supplied by the company. Exploratory teams are accompanied by company-supplied security robots, for their own safety. But in a society where contracts are awarded to the lowest bidder, safety isn't a primary concern. On a distant planet, a team of scientists are conducting surface tests, shadowed by their company-supplied bot, a self-aware SecUnit that has hacked its own governor module, and refers to itself (though never out loud) as "Murderbot." Scornful of humans, all it really wants is to be left alone long enough to figure out who it is. But when a neighboring mission goes dark, it's up to the scientists and their Murderbot to get to the truth.
---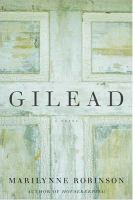 Gilead by Marilynne Robinson (Gilead series)
book
hoopla audiobook
In 1956, toward the end of Rev. John Ames's life, he begins a letter to his young son, an account of himself and his forebears. This is also the tale of wisdom forged during his solitary life and how history lives through generations, pervasively present even when betrayed and forgotten.
Teens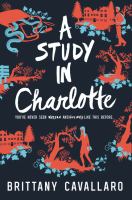 A Study in Charlotte by Brittany Cavallaro (The Charlotte Holmes Series)
book
hoopla ebook
hoopla audiobook
Freading ebook
Jamie Watson has always been intrigued by Charlotte Holmes; after all, their great-great-great-grandfathers are one of the most infamous pairs in history. But the Holmes family has always been odd, and Charlotte is no exception. She's inherited Sherlock's volatility and some of his vices–and when Jamie and Charlotte end up at the same Connecticut boarding school, Charlotte makes it clear she's not looking for friends.
But when a student they both have a history with dies under suspicious circumstances, ripped straight from the most terrifying of the Sherlock Holmes stories, Jamie can no longer afford to keep his distance. Danger is mounting and nowhere is safe–and the only people they can trust are each other.
---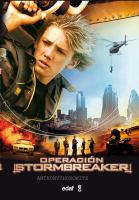 Stormbreaker by Anthony Horowitz (The Alex Rider Series)
book / book
They said his uncle Ian died in a car accident. But Alex Rider knows that's a lie, and the bullet holes in the windshield prove it. Yet he never suspected the truth: his uncle was really a spy for Britain's top secret intelligence agency. And now Alex has been recruited to find his uncle's killers.
---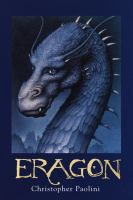 Eragon by Christopher Paolini (The Inheritance Series)
book
book on CD
OverDrive ebook
OverDrive audiobook
When fifteen-year-old Eragon finds a polished blue stone in the forest, he thinks it is the lucky discovery of a poor farm boy. But when the stone brings a dragon hatchling, Eragon soon realizes he has stumbled upon a legacy nearly as old as the Empire itself.
Overnight his simple life is shattered, and, gifted with only an ancient sword, a loyal dragon, and sage advice from an old storyteller, Eragon is soon swept into a dangerous tapestry of magic, glory, and power. Now his choices could save—or destroy—the Empire.
---
Miss Peregrine's Home for Peculiar Children by Ransom Riggs (Miss Peregrine Series)
book
book on CD
OverDrive ebook
OverDrive audiobook
A mysterious island. An abandoned orphanage. A strange collection of very curious photographs. It all waits to be discovered in Miss Peregrine's Home for Peculiar Children, an unforgettable novel that mixes fiction and photography in a thrilling reading experience. As our story opens, a horrific family tragedy sets sixteen-year-old Jacob journeying to a remote island off the coast of Wales, where he discovers the crumbling ruins of Miss Peregrine's Home for Peculiar Children. As Jacob explores its abandoned bedrooms and hallways, it becomes clear that the children were more than just peculiar. They may have been dangerous. They may have been quarantined on a deserted island for good reason. And somehow—impossible though it seems—they may still be alive.
---
The Selection by Kiera Cass (The Selection Series)
book
audiobook on Playaway
OverDrive ebook
OverDrive audiobook
OverDrive ebook (5 book bundle)
hoopla audibook
Prepare to be swept into a world of breathless fairy-tale romance, swoon-worthy characters, glittering gowns, and fierce intrigue perfect for readers who loved Divergent, Delirium, or The Wrath & the Dawn.
For thirty-five girls, the Selection is the chance of a lifetime. The opportunity to escape a rigid caste system, live in a palace, and compete for the heart of gorgeous Prince Maxon. But for America Singer, being Selected is a nightmare. It means turning her back on her secret love with Aspen, who is a caste below her, and competing for a crown she doesn't want.
Then America meets Prince Maxon–and realizes that the life she's always dreamed of may not compare to a future she never imagined.
---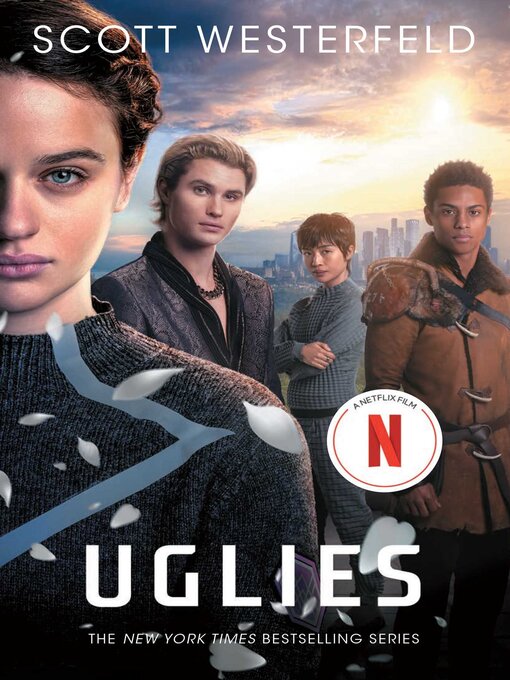 Uglies by Scott Westerfeld (Uglies series)
book
OverDrive ebook
OverDrive audiobook
Tally is about to turn sixteen, and she can't wait. In just a few weeks she'll have the operation that will turn her from a repellent ugly into a stunningly attractive pretty. And as a pretty, she'll be catapulted into a high-tech paradise where her only job is to have fun.
But Tally's new friend Shay isn't sure she wants to become a pretty. When Shay runs away, Tally learns about a whole new side of the pretty world—and it isn't very pretty. The authorities offer Tally a choice: find her friend and turn her in, or never turn pretty at all. Tally's choice will change her world forever.
Tweens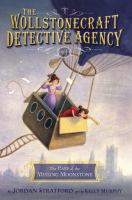 The Case of the Missing Moonstone by Jordan Stratford (The Wollstonecraft Detective Agency Series)
book
hoopla audiobook
Lady Ada Byron, age eleven, is a genius. Isolated, awkward and a bit rude—but a genius. Mary Godwin, age fourteen, is a romantic. Adventurous, astute, and kind, Mary is to become Ada's first true friend. And together, the girls conspire to form the Wollstonecraft Detective Agency—a secret constabulary for the apprehension of clever criminals. Their first case involves a stolen heirloom, a false confession, and an array of fishy suspects. But it's no match for the deductive powers and bold hearts of Ada and Mary.
---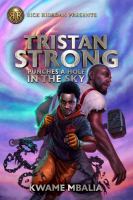 Tristan Strong Punches a Hole in the Sky by Kwame Mbalia (The Tristan Strong Series)
book
OverDrive ebook
OverDrive audiobook
hoopla ebook
Seventh grader Tristan Strong feels anything but strong ever since he failed to save his best friend when they were in a bus accident together. All he has left of Eddie is the journal his friend wrote stories in. Tristan is dreading the month he's going to spend on his grandparents' farm in Alabama, where he's being sent to heal from the tragedy.
But on his first night there, a sticky creature shows up in his bedroom and steals Eddie's notebook. Tristan chases after it—is that a doll?—and a tug-of-war ensues between them underneath a Bottle Tree. In a last attempt to wrestle the journal out of the creature's hands, Tristan punches the tree, accidentally ripping open a chasm into the MidPass, a volatile place with a burning sea, haunted bone ships, and iron monsters that are hunting the inhabitants of this world.
Tristan finds himself in the middle of a battle that has left black American folk heroes John Henry and Brer Rabbit exhausted. In order to get back home, Tristan and these new allies will need to entice the god Anansi, the Weaver, to come out of hiding and seal the hole in the sky. But bartering with the trickster Anansi always comes at a price.
Can Tristan save this world before he loses more of the things he loves?
---
Theodore Boone Kid Lawyer by John Grisham (The Theodore Boone Series)
book
book on CD
OverDrive ebook
OverDrive audiobook
In the small city of Strattenburg, there are many lawyers, and though he's only thirteen years old, Theo Boone thinks he's one of them. Theo knows every judge, policeman, court clerk–and a lot about the law. He dreams of being a great trial lawyer, of a life in the courtroom.

But Theo finds himself in court much sooner than expected. Because he knows so much–maybe too much–he is suddenly dragged into the middle of a sensational murder trial. A cold-blooded killer is about to go free, and only Theo knows the truth.

The stakes are high, but Theo won't stop until justice is served.
Ghost by Jason Reynolds (Track series)
book
OverDrive ebook
OverDrive audiobook
Ghost. Lu. Patina. Sunny. Four kids from wildly different backgrounds with personalities that are explosive when they clash. But they are also four kids chosen for an elite middle school track team–a team that could qualify them for the Junior Olympics if they can get their acts together. They all have a lot to lose, but they also have a lot to prove, not only to each other, but to themselves. Running. That's all Ghost (real name Castle Cranshaw) has ever known. But Ghost has been running for the wrong reasons–it all started with running away from his father, who, when Ghost was a very little boy, chased him and his mother through their apartment, then down the street, with a loaded gun, aiming to kill. Since then, Ghost has been the one causing problems–and running away from them–until he meets Coach, an ex-Olympic Medalist who sees something in Ghost: crazy natural talent. If Ghost can stay on track, literally and figuratively, he could be the best sprinter in the city. Can Ghost harness his raw talent for speed, or will his past finally catch up to him?
---
The Flame of Olympus by Kate O'Hearn (Pegasus series)
book
OverDrive ebook
When Pegasus crashes onto a Manhattan roof during a terrible storm, Emily's life changes forever. Suddenly allied with a winged horse she'd always thought was mythical, Emily is thrust into the center of a fierce battle between the Roman gods and a terrifying race of multiarmed stone warriors called the Nirads. Emily must team up with a thief named Paelen, the goddess Diana, and a boy named Joel in order to return Pegasus to Olympus and rescue the gods from a certain death.
Along the way, Emily and her companions will fight monsters, run from a government agency that is prepared to dissect Pegasus, and even fly above the Manhattan skyline–all as part of a quest to save Olympus before time runs out.
---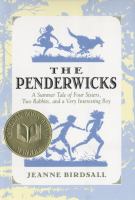 The Penderwicks : A Summer Tale of Four Sisters, Two Rabbits, and a Very Interesting Boy by Jeanne Birdsall
book
OverDrive ebook
This summer the Penderwick sisters have a wonderful surprise: a holiday on the grounds of a beautiful estate called Arundel. Soon they are busy discovering the summertime magic of Arundel's sprawling gardens, treasure-filled attic, tame rabbits, and the cook who makes the best gingerbread in Massachusetts. But the best discovery of all is Jeffrey Tifton, son of Arundel's owner, who quickly proves to be the perfect companion for their adventures.
The icy-hearted Mrs. Tifton is not as pleased with the Penderwicks as Jeffrey is, though, and warns the new friends to stay out of trouble. Which, of course, they will—won't they? One thing's for sure: it will be a summer the Penderwicks will never forget.
Deliciously nostalgic and quaintly witty, this is a story as breezy and carefree as a summer day.
Children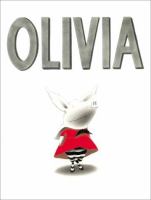 Olivia by Ian Falconer (Olivia Series)
book / book
OverDrive ebook
hoopla audiobook
Olivia is an absolute delight! A gorgeous little pig likes to dress-up, sing songs, dance, think, snooze (sometimes) and is even quite good at building sandcastles. Her days are filled with the wonderful minutia that makes up a small child's life and, at the end of them, when she snuggles up in bed and her mother reads her a story (or three) Olivia the little pig, feels very full of love. Olivia is an absolute gem of a book – a modern classic.
---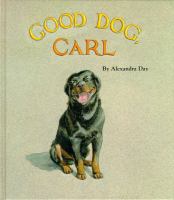 Good Dog Carl by Alexandra Day (Good Dog Carl Series)
book
Here is the book that introduced Carl, the babysitting Rottweiler, to his adoring fans. Readers will delight as Carl leads his infant mistress on a wordless romp through the house, causing chaos and destruction, but managing to restore order just before Mother returns home!
---
Today I Will fly by Mo Willems (The Elephant and Piggie Series)
book
Gerald is careful. Piggie is not.
Piggie cannot help smiling. Gerald can.
Gerald worries so that Piggie does not have to.
Gerald and Piggie are best friends.
Today, I Will Fly is the funny introduction to these delightful characters. Piggie is determined to fly. But Gerald the elephant knows that's impossible–isn't it?
---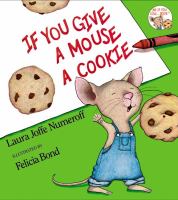 If You Give a Mouse a Cookie by Laura J. Numeroff (If you Give…series)
book
A little mouse asks for a variety of things until the floor is a clutter of goods.
---
Sheila Rae the Brave by Kevin Henkes (Mouse series)
book
Sheila Rae, a mouse, fears nothing, until she takes the wrong way home.
---
Squish: Super Amoeba by Jennifer Holm (Squish series)
book
It's SQUISH–a graphic novel series about a comic book-loving, twinkie-eating grade school AMOEBA trying to find his place in the world (or at least trying to make it through a school day). Inspired by his favorite comic book hero, SUPER AMOEBA , Squish has to navigate school (bullies detention Principal Planaria ), family (dad: Hates to wear a tie. Secretly listens to heavy metal in the car), and friends (Peggy-rainbows happy all the time and Pod . . . who's . . . well, you just have to meet him). Can Squish save the world–and his friends–from the forces of evil lurking in the hallways? Find out in Squish: Super Amoeba–saving the world, one cell at a time
*All summaries courtesy of the publisher unless otherwise noted.