February is full of holidays, from the traditional to the slightly more obscure. Share the celebrations of the month with these books for kids. Curated by Bonita Bignar.
National Bird Feeding Month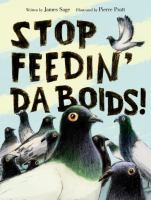 Stop feedin' da boids! by James Sage
book 
hoopla ebook 
Author James Sage's funny picture book explores what happens when a nature-loving girl meets city birds. The playful, vibrant artwork by award-winning illustrator Pierre Pratt offers its own comic narrative. Readers are in on the havoc below the bird feeder that Swanda doesn't see. This book makes a terrific choice for a humorous, entertaining read-aloud. It would also work as an introduction to social studies lessons on urban versus rural communities, and on accents and dialects. It would easily launch a life sciences discussion on how species adapt and survive in urban habitats as well.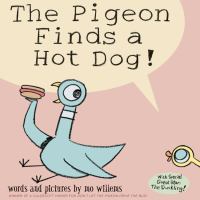 The pigeon finds a hot dog! by Mo Willems 
book 
playaway 
OverDrive video 
hoopla audiobook 
hoopla audiobook in Spanish 
hoopla movie 
Pigeon learns about sharing when a curious duckling keeps asking questions about the hot dog Pigeon has found. 
---
Abe Lincoln's Birthday (Feb 12) 
Abe Lincoln Loved Animals by Eileen Jackson
book
Like other pioneers in the early 1800s, young Abraham Lincoln worked hard to put food on the table. One day, while hunting food for the family, Abraham shot a wild turkey. The sight of the dying bird filled him with such sorrow that he swore he would never again hunt large animals.
Honest Abe Lincoln : Easy-to-Read Stories About Abraham Lincoln by David A. Adler 
book 
Born into humble beginnings, Abraham Lincoln lived in a log cabin and helped run the family farm. Later he became a store clerk, postmaster, and lawyer. People liked Abe's funny stories and kind words, and he quickly earned a reputation for his honesty, which he brought with him all the way to the White House. Newly independent readers will relish this straightforward story of the life of an American Hero. 
Abe's fish : a boyhood tale of Abraham Lincoln by Jen Bryant 
book
Young Abe Lincoln learns the meaning of selflessness and freedom when he encounters a soldier on a country road and gives up his prized possession: a fish he caught for the family's evening meal. Includes author's note on the early life of the sixteenth president. 
---
Chinese New Year (Feb 12)  
PoPo's lucky Chinese New Year by Virginia Loh-Hagan
book
hoopla ebook
When her Chinese grandmother comes to visit, a young Chinese-American girl learns of and participates in the customs and beliefs celebrating an authentic Chinese New Year.
Max Celebrates Chinese New Year Adria F. Klein
book in Spanish 
Freading ebook 
Freading ebook in Spanish  
Max helps his friend Lily and her family celebrate the Chinese New Year. Flowers, oranges, and special candy are all part of the fun! 
---
Valentine's Day (Feb 14) 
It's Valentine's Day, Chloe Zoe! By Jane Smith
book
Freading ebook
Chloe Zoe's class is having a valentine exchange and she made an extra special valentine for George. What will Chloe Zoe do when it goes missing?
---
Susan B. Anthony's Birthday (Feb 15)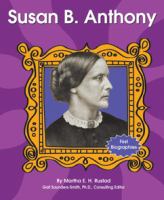 Susan B. Anthony by Martha E. H. Rustad
book
Mini biography with pictures introduce Susan B. Anthony, and her lifetime work to allow women the right to vote in the United States.
---
Presidents' Day (Feb 15)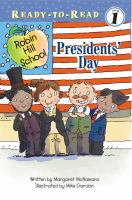 Presidents' Day by Margaret McNamara
book 
Mrs. Connor's class knows they have a holiday in February, but do they know what it really means? They will after they learn all about Presidents' Day, and why it's more than just a Monday off from school. The Robin Hill School series is an engaging favorite kids and teachers love, and the simple text and bright art in Presidents' Day make for a wonderful read that is as fun as it is informative. 
---
Mardi Gras (Feb 16) 
Happy Mardi Gras by Cornell P. Landry
book 
New Orleans based children's book that explores the celebration of Mardi Gras.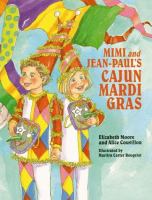 Mimi and Jean-Paul's Cajun Mardi Gras by Alice Couvillon and Elizabeth Moore
book 
Just about everyone knows about New Orleans style Mardi Gras, but traditional Cajun festivities have an even longer history. In Mimi and Jean-Paul's Cajun Mardi Gras, the heroine of Mimi's First Mardi Gras joins her country cousins in admiring screen masks and "chank-a-chank music," then marvels at the Courir du Mardi Gras, a procession of masked men on horseback who go from house to house to collect ingredients for the town's big gumbo feast. 
Gaston Goes to Mardi Gras by James Rice
 book / book 
 Gaston the green-nosed alligator has returned from the swamp and is taking adventurous readers on a tour of Mardi Gras. The things he sees on his journey are the things that take place during Carnival! In Cajun country, Gaston joins a Courir du Mardi Gras group, enjoys spicy gumbo, and dances in a fais do-do until dawn. Gaston's voyage then leads him to New Orleans for even more new sights. On his way, he spies a secret krewe building beautiful floats. Gaston gets to ride along with the Krewe of Zulu as they deliver painted coconuts to the crowds who are yelling, "Throw me something, Mister!" The magnificent parade of Rex, King of Carnival, delights Gaston. The festivities continue late into the night as krewe members dance the night away at magical balls. Come join Gaston in his Mardi Gras discovery!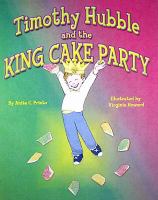 Timothy Hubble and the King Cake Party by Anita C. Prieto 
book 
Having recently moved to New Orleans, seven-year-old Timmy is worried about the invitation he received for a king cake party, a Mardi Gras tradition celebrating the three wise men's visit to the baby Jesus.  
---
Love Your Pet Day (Feb 20)  
How Do Dinosaurs Choose Their Pets? by Jane Yolen 
book 
hoopla audiobook 
Perfect for every child who has ever loved or yearned for a pet, this new uproarious book delights readers of all ages as they peek into the mischievous world of Jane Yolen and Mark Teague's bestselling dinosaur series. In the end, children and dinosaurs both learn which animals make the most practical pets, and the best places to find them, including shelters and pet stores.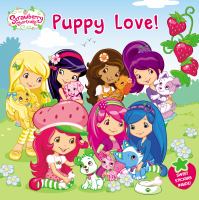 Puppy love! by Amy Ackelsberg 
book 
Strawberry Shortcake and her friends adopt adorable puppies. When Huckleberry Pie's van breaks down as he is on the way to Berry Big City to find homes for a bunch of adorable puppies, Strawberry Shortcake and her friends offer to dog sit while he repairs his pet-mobile.
Do you still love me? By Charlotte Middleton
book 
Upset when the arrival of a new pet, a baby chameleon, seems to displace his role in the family, Dudley the dog finds a way to prove himself indispensable. 
---
George Washington's Birthday (Feb 22)  
George Washington's Birthday: A Mostly True Tale by Margaret McNamara 
book 
A perfect picture book biography from award-winning author Margaret McNamara and New Yorker artist Barry Blitt comes this partly true and completely funny story of George Washington's 7th birthday. In this clever approach to history, readers will discover the truths and myths about George Washington. Did George Washington wear a wig? No. Did George Washington cut down a cherry tree? Probably not. Readers young and old who are used to seeing George Washington as an old man, will get a new look at the first president — as a kid. 
George Washington's Cows by David Small
book 
"George Washington's cows were kept upstairs and given their own special room. They never were seen by light of day. No matter for what or by whom." These cows are just the beginning of George's problems. To be sure, his hogs are helpful around the house, but it irks Martha when their parties are better than hers. And then there are the sheep: all of them smarter than Tom Jefferson, with degrees to prove it. What's a Father of his country to do? David Small puts a hilariously sticky fingerprint on the well-polished veneer of American history, showing readers what really went on in the home of our first President. 
---
Purim (Feb 26)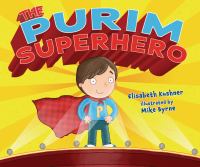 The Purim Superhero by Elizabeth Kushner
book 
hoopla ebook 
Nate loves aliens and he really wants to wear an alien costume for Purim, but his friends are all dressing as superheroes, and he wants to fit in. What will he do? With the help of his two dads he makes a surprising decision.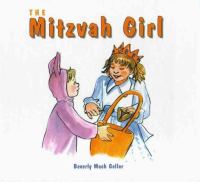 The Mitzvah Girl by Beverly Geller
book 
This book captures the excitement of Purim day as we share in the Megilla reading, preparation of shalach manot, and Shira's love for her special Queen Esther costume and gold crown. This is more than a Purim holiday story. It also reinforces the value of charity and kindness, making it appropriate reading for any time of the year. 
---
Polar Bear Day (Feb 27)
My Little Polar Bear by Claudia Rueda
book 
A winter wonderland awaits a young polar bear cub that emerges from its den for the first time. As the cub sets out on a dramatic arctic journey, it worries whether it has the skills to survive. But a parent's abiding presence and simple, reassuring words instill confidence and love. 
Polar Bear Morning by Lauren Thompson 
book 
On a chill, bright morning, a polar bear cub awakes inside her cozy den. She hears the gulls' far-away calls and clambers out into the day. Suddenly a snowy something tumbles down a little snow hill. She sees a snowy face, snowy paws, and snowy fur. What can it be? Thrilling words and glowing pictures make this morning-time tale of first friendship as satisfying as a warm hug. 
*All summaries courtesty of the publisher unless otherwise noted.