Hop into Easter with these children's books, craft projects, and videos! All you need is your library card. Curated by Katie Ocmond.
Streaming Movies and TV: For spring-themed kids' shows, visit our Kanopy streaming video database. After signing in, choose Kanopy Kids at the top and look for "Spring Has Sprung" to start your unlimited kids video viewing.
---
Craft Tutorials and Instructions: For Easter-inspired crafts, visit Creativebug. Search for "Easter" or "spring" to find crafts like the ones below.
---
Children's Books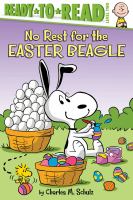 No rest for the Easter Beagle by Tina Gallo
book
It's almost Easter and Snoopy is exhausted! He still has lots of eggs to color and hide. When Lucy recommends that the Easter Beagle take a break, it's up to the Peanuts Gang to color and hide all the eggs. Everyone wants to help, but are they up to it?
---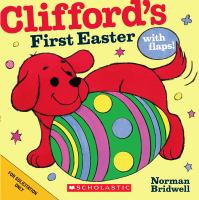 Clifford's First Easter by Norman Bridwell
book
It's Easter, and Clifford is curious about everything. Lift the flaps to help Clifford find the Easter eggs — and a few surprises.
---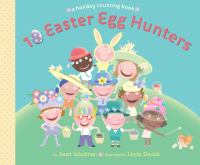 10 Easter Egg Hunters: A Holiday Counting Book by Janet Schulman
book
Wake up, Bunny, move those legs,
You've not much time to hide those eggs
By dawn the kids will want to search.
Please, please don't leave them in the lurch.
The adorable kids from 10 Trick-or-Treaters are back and they're counting their way to Easter. Can you help them find all of the eggs the Easter Bunny has hidden in time for the Easter Parade?
---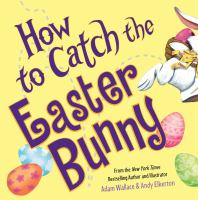 How to Catch the Easter Bunny by Adam Wallace
book
hoopla ebook
hoopla audiobook
hoopla movie
hoopla read along
Finding the eggs is easy, but can you catch the Easter Bunny? Down in my burrow, working hard with all my bunny crew. We've made the eggs, and now I'm here to bring them all to you!
The Easter Bunny has a basket full of treats – and tricks for staying hidden! Will this be the Easter you catch the bunny in action?
---
The Easter Bunny's Helpers by Anne Mangan
book
From the author of True Blue Santa and The Greatest Mother's Day of All, comes a delightful Australian book for Easter. Easter is fast approaching, and the Easter Bunny decides that this year he is going to need some help from some of his friends, including Emu, Kangaroo, Koala and Cockatoo. But who will he choose to help him, particularly since all of the animals are so talented and suitable for the job?
---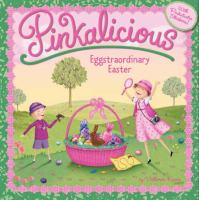 Pinkalicious: Eggstraoridinary Easter by Victoria Kan
book
hoopla audiobook
When Pinkalicious wakes up on Easter morning, she finds a note from Edgar Easter Bunny that sends the Pinkerton family on an egg-citing Easter scavenger hunt!
---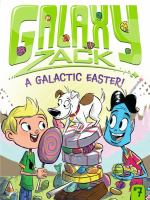 Galaxy Zack: A Galactic Easter! By Ray O'Ryan
book
hoopla ebook
Galaxy Zack has some "sweet" competition in this Easter-themed chapter book adventure.
Zack and Drake venture to Gluco, the candy planet, for some Easter fun. Once there, the two friends decide to compete in activities, including an egg toss and a three-legged race. Zack remembers how he used to win all the Easter competitions on Earth, and he is determined to win them on Gluco, too. With the contest so close, Zack begins to wonder if he should cheat to ensure victory. Will Zack have to choose between playing fair or coming out on top?
With easy-to-read language and illustrations on almost every page, the Galaxy Zack chapter books are perfect for beginning readers.
---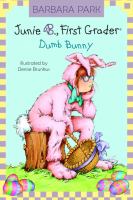 Junie B. Jones: Dumb Bunny by Barbara Park
book
OverDrive ebook
Lucille is having an Easter Egg Hunt at her mansion and the winner gets to swim in Lucille's heated indoor swimming pool. So how did Junie B. get stuck wearing a big dumb bunny suit?
---
Dora's Easter Adventure
DVD
Easter is as exciting as ever when Dora and Boots combine efforts help rescue the Hip-Hop-Bunny's basked of eggs, and have an adventure in Troll Land.
---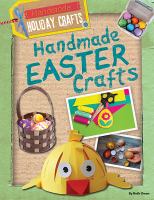 Handmade Easter crafts by Ruth Owen
book
Instead of wood or plastic, imagine a woven Easter basket made of duct tape! Using materials from around the house, including recycled items, the crafts in this book are sure to make preparing for Easter even more fun. Readers are guided by detailed step-by-step instructions to create table centerpieces for Easter dinner, try great twists on traditional painted eggs, and more. Spring can be a rainy time of year, but these Easter crafts can help readers pass afternoons inside with creativity, imagination, and practice reading and following directions.
---
Happy Easter: The Festival of New Life by Joyce Bentley
book
Easter is celebrated by Christians worldwide to mark the death, burial and resurrection of Jesus, and this book let's children discover how people around the globe celebrate this important festival and what it means to them, with age-appropriate language.
The history, preparation and celebration of Easter are all visualized with beautiful photography, capturing the many ways in which this festival is marked. This approach offers children a visually arresting and diverse introduction to one of the most celebrated religious festivals.
---
Origami for Easter by Jasmine Brooke
book
hoopla ebook
Easter usually happens right at the beginning of spring. Flowers are just beginning to bloom, grass and trees start to get greener, and baby animals are just about ready to be born. The beauty of spring and the historic Christian meaning of Easter make wonderful origami projects for readers to try. Step-by-step instructions and full-color photographs guide them through each fold of little Easter bunnies, egg baskets, and spring flowers. Fact boxes add interesting information about Easter's origins and symbols as readers create them to decorate their home for the holiday.
*All summaries courtesy of the publisher unless otherwise noted.