"Poetry lifts the veil from the hidden beauty of the world, and makes familiar objects be as if they were not familiar." — Percy Bysshe Shelley, from A Defence of Poetry and Other Essays. Celebrate National Poetry Month with these selections from our collection. Curated by Isabel Naquin.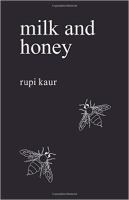 milk and honey by Rupi Kaur 
book   
hoopla ebook 
The book is divided into four chapters, and each chapter serves a different purpose. Deals with a different pain. Heals a different heartache. milk and honey takes readers through a journey of the most bitter moments in life and finds sweetness in them because there is sweetness everywhere if you are just willing to look. 
---
Pillow Thoughts by Courtney Peppernell
book
hoopla ebook
hoopla audiobook
Pillow Thoughts is a collection of poetry and prose about heartbreak, love, and raw emotions. It is divided into sections to read when you feel you need them most.
---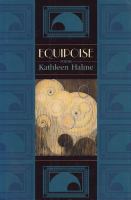 Equipoise: Poems by Kathleen Halme 
book
Equipoise, Kathleen Halme's second book of poems. Based in fact on the North Carolina coastline, the climate of these poems is one abundant with sun, salt water, and the paradoxical shore. Equally at home in formal meter and free verse, Halme explores the balancing pull of forces and discovers a refreshing version of mindfulness in daily life. Despite contemporary trends of cynicism and despair, Halme braves happiness. Even as she acknowledges that "We all live in fear/of shoreless feelings," such anxiety succumbs to her inclusive vision: "We are in the soup, singular/and swimming, roiling/with the isopods and copepods./ . . . We are delicious, surrendered to shells and jellies,/ every one soaking in sun."
For readers eager to experience "the ache of paradise," these poems chart consciousness with obvious pleasure: "Are you not a lucky one/you who hear your own mind think." But here is an intellect made lyrical. To celebrate the sensual core of experience, Halme's seemingly spare language is lush with assonance. In these poems, vowels have a cumulative effect, resounding, finally, in a grandiose vocative o of astonishment and joy.
---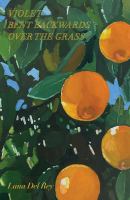 Violet Bent Backwards Over the Grass by Lana Del Rey
book
Lana's breathtaking first book solidifies her further as "the essential writer of her times" (The Atlantic). The collection features more than thirty poems, many exclusive to the book: Never to Heaven, The Land of 1,000 Fires, Past the Bushes Cypress Thriving, LA Who Am I to Love You?, Tessa DiPietro, Happy, Paradise Is Very Fragile, Bare Feet on Linoleum, and many more. This beautiful hardcover edition showcases Lana's typewritten manuscript pages alongside her original photography. The result is an extraordinary poetic landscape that reflects the unguarded spirit of its creator.
---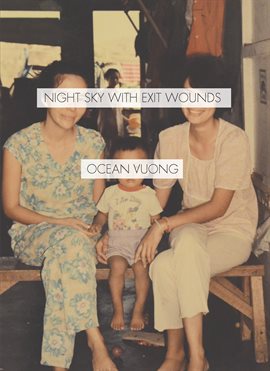 Night Sky with Exit Wounds by Ocean Vuong
hoopla ebook
Torso of Air. Suppose you do change your life & the body is more than a portion of night sealed with bruises. Suppose you woke & found your shadow replaced by a black wolf. The boy, beautiful & gone. So you take the knife to the wall instead. You carve & carve until a coin of light appears & you get to look in, at last, on happiness. The eye staring back from the other side–waiting.
---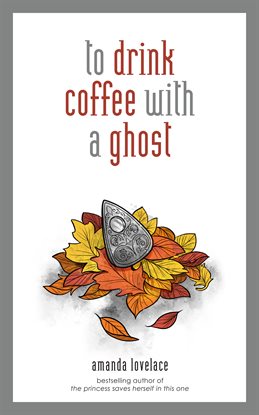 to drink coffee with a ghost by Amanda Lovelace
hoopla ebook
From the bestselling & award-winning poetess, Amanda Lovelace, comes the finale of her illustrated duology, "things that h(a)unt." In the first installment, to make monsters out of girls, Lovelace explored the memory of being in a toxic romantic relationship. In to drink coffee with a ghost, Lovelace unravels the memory of the complicated relationship she had with her now-deceased mother.
---
Under the Moon : The Unpublished Early Poetry by W.B. Yeats
book
While working on a facsimile edition and transcription of W. B. Yeats's surviving early manuscripts, renowned Yeats scholar George Bornstein made a thrilling literary discovery: thirty-eight unpublished poems written between the poet's late teens and late twenties. These works span the crucial years during which the poet "remade himself from the unknown and insecure young student Willie Yeats to the more public literary, cultural, and even political figure W. B. Yeats whom we know today.
"Here is a poetry marked by a rich, exuberant, awkward, soaring sense of potential, bracingly youthful in its promise and its clumsiness, in its moments of startling beauty and irrepressible excess," says Brendan Kennelly. And the Yeats in these pages is already experimenting with those themes with which his readers will become intimate: his stake in Irish nationalism; his profound love for Maud Gonne; his intense fascination with the esoteric and the spiritual.
With Bornstein's help, one can trace Yeats's process of self-discovery through constant revision and personal reassessment, as he develops from the innocent and derivative lyricist of the early 1880s to the passionate and original poet/philosopher of the 1890s. Reading-texts of over two dozen of these poems appear here for the first time, together with those previously available only in specialized literary journals or monographs. Bornstein has assembled all thirty-eight under the title Yeats had once planned to give his first volume of collected poems. Under the Moon is essential reading for anyone interested in modern poetry.
---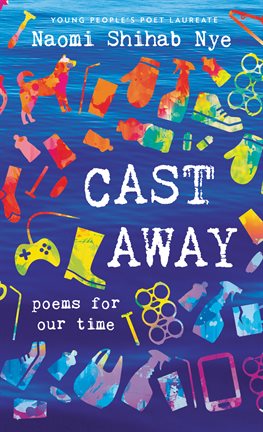 Cast Away : Poems for Our Time by Naomi Shihab Nye
book
hoopla ebook
hoopla audiobook
Acclaimed poet and Young People's Poet Laureate Naomi Shihab Nye shines a spotlight on the things we cast away, from plastic water bottles to those less fortunate, in this collection of more than eighty original and never-before-published poems. A deeply moving, sometimes funny, and always provocative poetry collection for all ages.
"How much have you thrown away in your lifetime already / Do you ever think about it / Where does this plethora of leavings come from / How long does it take you, even one little you, to fill the can by your desk"
National Book Award Finalist, Young People's Poet Laureate, and devoted trash-picker-upper Naomi Shihab Nye explores these questions and more in this original collection of poetry that features more than eighty new poems. "I couldn't save the world, but I could pick up trash," she says in her introduction to this stunning volume.
With poems about food wrappers, lost mittens, plastic straws, refugee children, trashy talk, the environment, connection, community, responsibility to the planet, politics, immigration, time, junk mail, trash collectors, garbage trucks, all that we carry and all that we discard, this is a rich, engaging, moving, and sometimes humorous collection for readers ages twelve to adult. 
*All summaries courtesy of the publisher unless otherwise noted.