Read a book set in another country.
Although our travels have been limited recently, we can always escape with a good book. So whether you're going on a trip this summer or planning another staycation, we challenge you to read a book set in another country during the month of May. Find recommendations for adults, teens, tweens, and children. Get more information about the Read 2021 Challenge here.
Adults
Searcher by Tana French (Ireland) 
book 
OverDrive ebook 
OverDrive audiobook 
Cal Hooper thought a fixer-upper in a bucolic Irish village would be the perfect escape. After twenty-five years in the Chicago police force and a bruising divorce, he just wants to build a new life in a pretty spot with a good pub where nothing much happens. But when a local kid whose brother has gone missing arm-twists him into investigating, Cal uncovers layers of darkness beneath his picturesque retreat and starts to realize that even small towns shelter dangerous secrets. 
---
Love in the Time of Cholera by Gabriel García Márquez (Columbia)  
book / book 
large print book 
book in Spanish 
book on CD 
OverDrive audiobook 
OverDrive ebook in Spanish 
In their youth, Florentino Ariza and Fermina Daza fall passionately in love. When Fermina eventually chooses to marry a wealthy, well-born doctor, Florentino is devastated, but he is a romantic. As he rises in his business career he whiles away the years in 622 affairs, yet he reserves his heart for Fermina. Her husband dies at last, and Florentino purposefully attends the funeral. Fifty years, nine months, and four days after he first declared his love for Fermina, he will do so again. 
With humorous sagacity and consummate craft, García Márquez traces an exceptional half-century story of unrequited love. Though it seems never to be conveniently contained, love flows through the novel in many wonderful guises — joyful, melancholy, enriching, ever surprising. 
---
How the One-armed Sister Sweeps Her House by Cherie Jones (Barbados)
book 
In Baxter's Beach, Barbados, Lala's grandmother Wilma tells the story of the one-armed sister. It's a cautionary tale, about what happens to girls who disobey their mothers and go into the Baxter's Tunnels. When she's grown, Lala lives on the beach with her husband, Adan, a petty criminal with endless charisma whose thwarted burglary of one of the beach mansions sets off a chain of events with terrible consequences. A gunshot no one was meant to witness. A new mother whose baby is found lifeless on the beach. A woman torn between two worlds and incapacitated by grief. And two men driven into the Tunnels by desperation and greed who attempt a crime that will risk their freedom and their lives. 
How the One-Armed Sister Sweeps Her House is an intimate and visceral portrayal of interconnected lives, across race and class, in a rapidly changing resort town, told by an astonishing new author of literary fiction.
---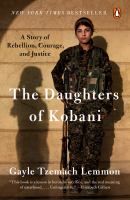 The Daughters of Kobani by Gayle Tzemach Lemmon (Syria)
book
In 2014, northeastern Syria might have been the last place you would expect to find a revolution centered on women's rights. But that year, an all-female militia faced off against ISIS in a little town few had ever heard of: Kobani. By then, the Islamic State had swept across vast swaths of the country, taking town after town and spreading terror as the civil war burned all around it. From that unlikely showdown in Kobani emerged a fighting force that would wage war against ISIS across northern Syria alongside the United States. In the process, these women would spread their own political vision, determined to make women's equality a reality by fighting–house by house, street by street, city by city–the men who bought and sold women.
Based on years of on-the-ground reporting, The Daughters of Kobani is the unforgettable story of the women of the Kurdish militia that improbably became part of the world's best hope for stopping ISIS in Syria. Drawing from hundreds of hours of interviews, bestselling author Gayle Tzemach Lemmon introduces us to the women fighting on the front lines, determined to not only extinguish the terror of ISIS but also prove that women could lead in war and must enjoy equal rights come the peace. In helping to cement the territorial defeat of ISIS, whose savagery toward women astounded the world, these women played a central role in neutralizing the threat the group posed worldwide. In the process they earned the respect–and significant military support–of U.S. Special Operations Forces. 
Rigorously reported and powerfully told, The Daughters of Kobani shines a light on a group of women intent on not only defeating the Islamic State on the battlefield but also changing women's lives in their corner of the Middle East and beyond. 
---
The Accusation by Bandi (North Korea)
book
hoopla ebook
hoopla audiobook
Freading ebook
The Accusation is a deeply moving and eye-opening work of fiction that paints a powerful portrait of life under the North Korean regime. Set during the period of Kim Il-sung and Kim Jong-il's leadership, the seven stories that make up The Accusation give voice to people living under this most bizarre and horrifying of dictatorships. The characters of these compelling stories come from a wide variety of backgrounds, from a young mother living among the elite in Pyongyang whose son misbehaves during a political rally, to a former Communist war hero who is deeply disillusioned with the intrusion of the Party into everything he holds dear, to a husband and father who is denied a travel permit and sneaks onto a train in order to visit his critically ill mother. Written with deep emotion and writing talent, The Accusation is a vivid depiction of life in a closed-off one-party state, and also a hopeful testament to the humanity and rich internal life that persists even in such inhumane conditions.
---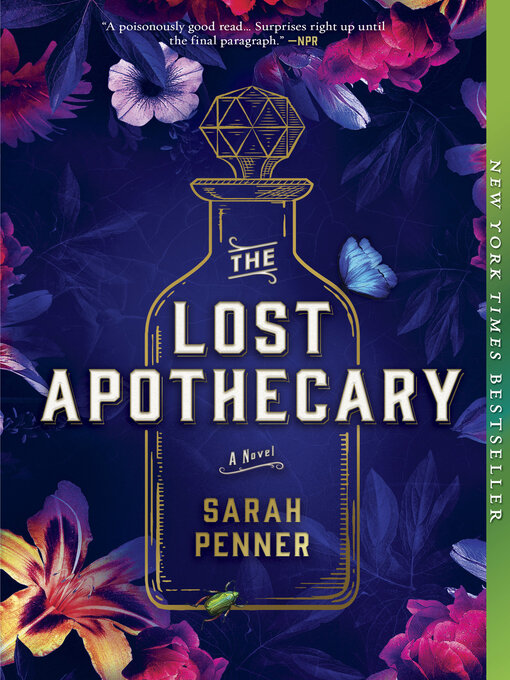 The Lost Apothecary by Sarah Penner (England) 
OverDrive ebook 
hoopla audiobook 
A forgotten history. A secret network of women. A legacy of poison and revenge.
Hidden in the depths of eighteenth-century London, a secret apothecary shop caters to an unusual kind of clientele. Women across the city whisper of a mysterious figure named Nella who sells well-disguised poisons to use against the oppressive men in their lives. But the apothecary's fate is jeopardized when her newest patron, a precocious twelve-year-old, makes a fatal mistake, sparking a string of consequences that echo through the centuries. 
Meanwhile in present-day London, aspiring historian Caroline Parcewell spends her tenth wedding anniversary alone, running from her own demons. When she stumbles upon a clue to the unsolved apothecary murders that haunted London two hundred years ago, her life collides with the apothecary's in a stunning twist of fate—and not everyone will survive. 
With crackling suspense, unforgettable characters and searing insight, The Lost Apothecary is a subversive and intoxicating debut novel of secrets, vengeance and the remarkable ways women can save each other despite the barrier of time. 
---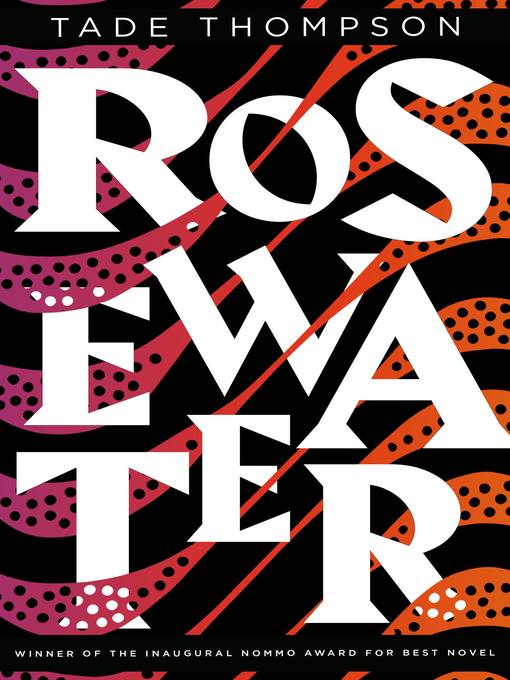 Rosewater by Tade Thompson (Nigeria) 
OverDrive ebook 
Rosewater is a town on the edge. A community formed around the edges of a mysterious alien biodome, its residents comprise the hopeful, the hungry, and the helpless — people eager for a glimpse inside the dome or a taste of its rumored healing powers. 
Kaaro is a government agent with a criminal past. He has seen inside the biodome, and doesn't care to again. But when something begins killing off others like himself, Kaaro must defy his masters to search for an answer, facing his dark history and coming to a realization about a horrifying future. 
---
Big Little Lies by Laine Moriarty (Australia)
book
large print book
book on CD
OverDrive ebook
OverDrive audiobook
hoopla audiobook
Pirriwee Public's annual school Trivia Night has ended in a shocking riot. One parent is dead. The school principal is horrified. As police investigate what appears to have been a tragic accident' signs begin to indicate that this devastating death might have been cold-blooded murder. Bestselling author Liane Moriarty deftly explores the reality of parenting and playground politics' ex-husbands and ex-wives' and fractured families.
---
Teens
The Silence of Bones by June Hur (Korea)
book
I have a mouth, but I mustn't speak;
Ears, but I mustn't hear;
Eyes, but I mustn't see.

1800, Joseon (Korea). Homesick and orphaned sixteen-year-old Seol is living out the ancient curse: "May you live in interesting times." Indentured to the police bureau, she's been tasked with assisting a well-respected young inspector with the investigation into the politically charged murder of a noblewoman.

As they delve deeper into the dead woman's secrets, Seol forms an unlikely bond of friendship with the inspector. But her loyalty is tested when he becomes the prime suspect, and Seol may be the only one capable of discovering what truly happened on the night of the murder.

But in a land where silence and obedience are valued above all else, curiosity can be deadly.
---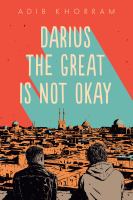 Darius the Great is Not Okay by Adib Khorram (Iran)
book
large print book
OverDrive ebook
Darius Kellner speaks better Klingon than Farsi, and he knows more about Hobbit social cues than Persian ones. He's a Fractional Persian–half, his mom's side–and his first-ever trip to Iran is about to change his life.
Darius has never really fit in at home, and he's sure things are going to be the same in Iran. His clinical depression doesn't exactly help matters, and trying to explain his medication to his grandparents only makes things harder. Then Darius meets Sohrab, the boy next door, and everything changes. Soon, they're spending their days together, playing soccer, eating faludeh, and talking for hours on a secret rooftop overlooking the city's skyline. Sohrab calls him Darioush–the original Persian version of his name–and Darius has never felt more like himself than he does now that he's Darioush to Sohrab.
Adib Khorram's brilliant debut is for anyone who's ever felt not good enough–then met a friend who makes them feel so much better than okay.
---
Want by Cindy Pon (Taiwan/Taipei)
book
book on CD
OverDrive ebook
OverDrive audiobook
Set in a near-future Taipei plagued by pollution, a group of teens risk everything to save their city in this thrilling novel from critically acclaimed author Cindy Pon.

Jason Zhou survives in a divided society where the elite use their wealth to buy longer lives. The rich wear special suits, protecting them from the pollution and viruses that plague the city, while those without suffer illness and early deaths. Frustrated by his city's corruption and still grieving the loss of his mother who died as a result of it, Zhou is determined to change things, no matter the cost.

With the help of his friends, Zhou infiltrates the lives of the wealthy in hopes of destroying the international Jin Corporation from within. Jin Corp not only manufactures the special suits the rich rely on, but they may also be manufacturing the pollution that makes them necessary.

Yet the deeper Zhou delves into this new world of excess and wealth, the more muddled his plans become. And against his better judgment, Zhou finds himself falling for Daiyu, the daughter of Jin Corp's CEO. Can Zhou save his city without compromising who he is, or destroying his own heart?
---
City of Saints and Thieves by Natalie C. Anderson (Kenya/Congo)
book
The Girl with the Dragon Tattoo meets Gone Girl in this enthralling murder mystery set in Kenya.

In the shadows of Sangui City, there lives a girl who doesn't exist. After fleeing the Congo as refugees, Tina and her mother arrived in Kenya looking for the chance to build a new life and home. Her mother quickly found work as a maid for a prominent family, headed by Roland Greyhill, one of the city's most respected business leaders. But Tina soon learns that the Greyhill fortune was made from a life of corruption and crime. So when her mother is found shot to death in Mr. Greyhill's personal study, she knows exactly who's behind it.

With revenge always on her mind, Tina spends the next four years surviving on the streets alone, working as a master thief for the Goondas, Sangui City's local gang. It's a job for the Goondas that finally brings Tina back to the Greyhill estate, giving her the chance for vengeance she's been waiting for. But as soon as she steps inside the lavish home, she's overtaken by the pain of old wounds and the pull of past friendships, setting into motion a dangerous cascade of events that could, at any moment, cost Tina her life. But finally uncovering the incredible truth about who killed her mother—and why—keeps her holding on in this fast-paced nail-biting thriller.
---
The Camino Club by Kevin Craig (Spain)
book
OverDrive ebook
hoopla ebook
Freading ebook
After getting in trouble with the law, a group of wayward teens are given an ultimatum: serve time in juvenile detention for their crimes or walk the Camino de Santiago pilgrimage across Spain over the summer holidays with a pair of court-appointed counselors. Although they come from diverse backgrounds, the unlikely friends try to make the best of their situation. The pilgrims grow closer on their journey, but they may not make it to their destination–the Cathedral in Santiago. If they do, will they each find what they're looking for, and will their newfound friendships endure?
---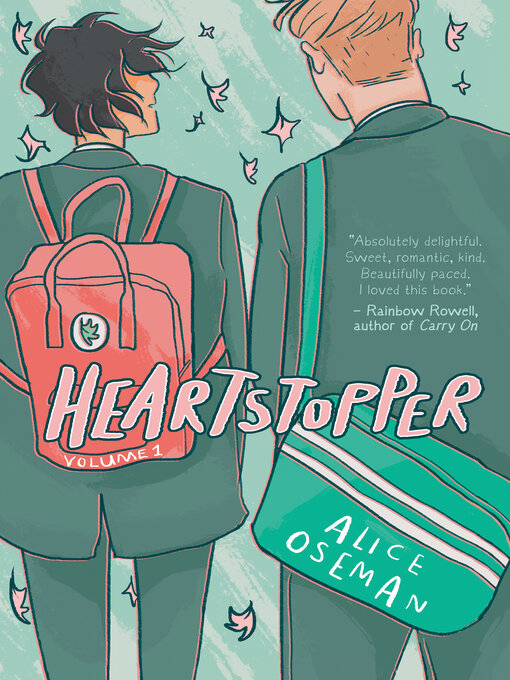 Heartstopper Vol. 1 by Alice Oseman (England)
OverDrive ebook graphic novel
Shy and softhearted Charlie Spring sits next to rugby player Nick Nelson in class one morning. A warm and intimate friendship follows, and that soon develops into something more for Charlie, who doesn't think he has a chance.
But Nick is struggling with feelings of his own, and as the two grow closer and take on the ups and downs of high school, they come to understand the surprising and delightful ways in which love works.
---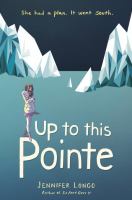 Up to This Pointe by Jennifer Longo (Antartica) 
book 
Harper is a dancer. She and her best friend, Kate, have one goal: becoming professional ballerinas. And Harper won't let anything or anyone get in the way of The Plan, not even the boy she and Kate are both drawn to. 
Harper is a Scott. She's related to Robert Falcon Scott, the explorer who died racing to the South Pole. So, when Harper's life takes an unexpected turn, she finagles (read: lies) her way to the icy dark of McMurdo Station . . . in Antarctica. Extreme, but somehow fitting. Apparently, she has always been in the dark, dancing on ice this whole time. And no one warned her. Not her family, not her best friend, not even the boy who has somehow found a way into her heart. 
---
Evil Genius by Catherine Jinks (Australia)
book
Cadel Piggott has a genius IQ and a fascination with systems of all kinds. At seven, he was illegally hacking into computers. Now he's fourteen and studying for his World Domination degree, taking classes like embezzlement, forgery, and infiltration at the institute founded by criminal mastermind Dr. Phineas Darkkon. Although Cadel may be advanced beyond his years, at heart he's a lonely kid. When he falls for the mysterious and brilliant Kay-Lee, he begins to question the moral implications of his studies. But is it too late to stop Dr. Darkkon from carrying out his evil plot?
An engrossing thriller with darkness and humor, freaks and geeks, Evil Genius explores the fine line between good and evil in a strange world of manipulations and subterfuge where nothing is as it seems.
---
Tweens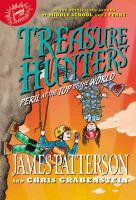 Peril at the Top of the World by James Patterson and Chris Grabenstein (Russia) 
book 
Join the Kidds on their trek to exotic Russia and the dangerous Arctic as they outrun the bad guys in their search for stolen treasure. 
After their adventures in China and Germany, the Kidd family is ready for some rest and relaxation. But when you're an ace treasure hunting team, there's always another adventure waiting around the corner This time, the Kidds head to Russia where a set of priceless paintings by Leonardo da Vinci and Rembrandt has gone missing. Hot on the trail of the daring thieves, the Kidds race through the sinister streets of St. Petersburg and the wild Arctic tundra to track down the stolen treasure. 

The action never stops with more chases, sneak attacks, spy missions, and doublecrossing than anyone can handle . . . except the Kidds.
---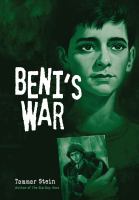 Beni's War by Tammar Stein (Israel)
book
OverDrive ebook
hoopla ebook
It's Yom Kippur Eve in 1973, and twelve-year-old Beni thinks his biggest problem is settling in at his new school in the Golan, where his family moved at the end of the Six-Day War. But on Yom Kippur, shocking news comes over the radio: a stunning strike on Israel has begun, led by a coalition of Arab states. In the blink of an eye, Beni's older brother Motti is off to war, leaving Beni behind with his mother and father.

As bombs drop around Beni and his family, they flee to safety, every day hoping for news of Motti and the developments of the war. Beni must find a way to aid the war effort in his own way, proving that he too can be a hero, even as he learns along the way that there is dignity in every person, including the people he considers the enemy.
---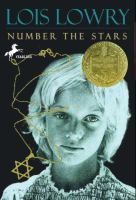 Number the Stars by Lois Lowry (Denmark)
book
OverDrive ebook
OverDrive audiobook
As the German troops begin their campaign to "relocate" all the Jews of Denmark, Annemarie Johansen's family takes in Annemarie's best friend, Ellen Rosen, and conceals her as part of the family. Through the eyes of ten-year-old Annemarie, we watch as the Danish Resistance smuggles almost the entire Jewish population of Denmark, nearly seven thousand people, across the sea to Sweden. The heroism of an entire nation reminds us that there was pride and human decency in the world even during a time of terror and war. Winner of the 1990 Newbery Medal.
---
City of the Beasts by Isabel Allende (Amazon Rainforest) 
book 
hoopla ebook 
Freading ebook 
When Alexander Cold's mother falls ill, the fifteen-year-old is sent to stay with his eccentric grandmother in New York. A tough and prickly magazine reporter, Kate Cold takes Alex along with her on an expedition to the Amazon to verify the existence of the fierce, gigantic, legendary creature known as the Beast. Joining them on their adventure are a celebrated anthropologist; a local guide and his daughter, Nadia; a doctor; and a local entrepreneur. But not everyone's intentions are pure, and dangerous discoveries await Alex and Nadia as they embark, with the aid of a jungle shaman, on an epic journey into the realm of the mythical Beasts of the Amazon.
City of the Beasts is the first book in an extraordinary trilogy by Isabel Allende, one of the world's most acclaimed authors. 
---
Kira Down Under by Erin Teagan (Australia)
book
In this first book of her series, Kira Bailey is living her dream: Cuddling koalas and bottle-feeding baby kangaroos. Kira and her mom are spending the summer at a wildlife sanctuary in Australia helping her aunt Mamie, a veterinarian, care for the animals. When Kira falls in love with an orphaned koala joey, her joy is complete–until a health emergency pulls Aunt Mamie away. Suddenly Kira can't seem to do anything right. She's put the wombats and her beloved koala joey in danger, and now her new friend Alexis won't talk to her. Can Kira find a way to catch a roving predator–along with a few wayward wombats–and earn back everyone's trust?
---
The Lion Who Stole My Arm by Nicola Davies (East Africa)
book 
Pedru has always wanted to be a great hunter like his father, but after a lion takes his arm, he worries that he'll always be the crippled boy instead. Pedru longs to kill the lion that mauled him and strengthens himself to be ready for the hunt. But when the opportunity arises, will Pedru have the strength to turn his back on revenge?
Zoologist Nicola Davies perfectly merges a heart-pounding adventure with an important message about conservation, and Annabel Wright's gorgeous black-and-white illustrations bring Pedru's story to life. 
---
In a Flash by Donna Jo Napoli (Japan)
book
OverDrive ebook
A riveting and dramatic story of two devoted sisters, Italian citizens, who must survive in WWII Japan.
In 1940, when Simona is eight and her sister, Carolina, is five, their father becomes the cook to the Italian ambassador to Japan, and the family leaves Italy for Tokyo. The girls learn perfect Japanese, make friends, and begin to love life in their new home. But soon Japan is engaged in a world war. In 1943, when all Italians in Japan are confined to internment camps as enemy aliens, Pap and the girls are forced to part, and Simona and Carolina embark on a dramatic journey. Anyone who aids them could be arrested for treason. All the sisters have is each other: their wits, courage, and resilience, and the hope that they will find people who see them not as the enemy, but simply as children trying to survive.
In this gripping, deeply moving story, Donna Jo Napoli gives readers an unforgettable and authentic new perspective on World War II.
---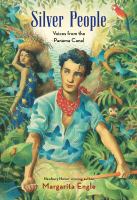 Silver People: Voices from the Panama Canal by Margarita Engle (Panama) 
book 
hoopla ebook 
In 1914, the world celebrated the opening of the Panama Canal, which connected the world's two largest oceans and signaled America's emergence as a global superpower. It was a miracle, this path of water where a mountain had stood, and creating a miracle is no easy thing. Thousands lost their lives, and those who survived worked under the harshest conditions for only a few silver coins a day. 
From the young "silver people" whose back-breaking labor built the Canal to the denizens of the endangered rainforest itself, this is the story of one of the largest and most difficult engineering projects ever undertaken, as only Newbery Honor-winning author Margarita Engle could tell it.
---
Children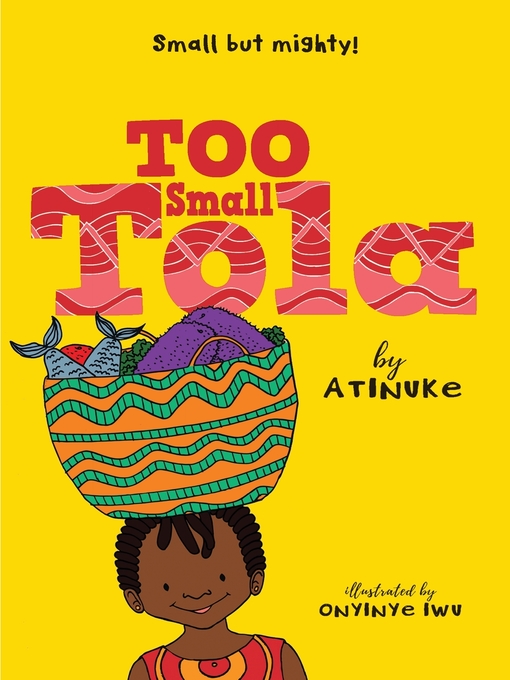 Too Small Tola by Atinuke (Nigeria) 
OverDrive ebook
In a trio of droll stories, award-winning author and storyteller Atinuke debuts an endearing and enduring character with plenty to prove. Tola lives in an apartment in the busy city of Lagos, Nigeria, with her sister, Moji, who is very clever; her brother, Dapo, who is very fast; and Grandmommy, who is very bossy. Tola may be small, but she's strong enough to carry a basket brimming with groceries home from the market, and she's clever enough to count out Grandmommy's change. When the faucets in the apartment break, it's Tola who brings water from the well. And when Mr. Abdul, the tailor, has an accident and needs help taking his customers' measurements, only Tola can save the day.
Atinuke's trademark wit and charm are on full display, accompanied by delightful illustrations by Onyinye Iwu. Too Small Tola evokes the urban bustle and rich blending of cultures in Lagos through the eyes of a little girl with an outsize will and an even bigger heart. 
---
No Dinner!: The Story of the Old Woman and the Pumpkin by Jessica Souhami (India) 
book 
An old woman sets off through the forest to visit her granddaughter. She escapes a hungry fox, bear, and tiger by telling them she'll taste even better on the way back, once she's eaten her dinner. A retelling of an Indian folktale. 
---
Madeline by Ludwig Bemelmans (France) 
book / book 
Nothing frightens Madeline—not tigers, not even mice. With its endearing, courageous heroine, cheerful humor, and wonderful, whimsical drawings of Paris, the Madeline stories are true classics that continue to charm readers, even after 75 years! 
 
Ludwig Bemelmans (1898-1962) was the author of the beloved Madeline books, including Madeline, a Caldecott Honor Book, and Madeline's Rescue, winner of the Caldecott Medal. 
---
The Three Golden Keys by Peter Sís (Czech Republic) 
book 
The incomparable range and imagination of Czech artist Peter Sis is known the world over through his animated films, paintings, and best-selling children's books such as Komodo!, The Dragons Are Singing, and Follow The Dream. Now, with The Three Golden Keys, he gives us his most heartfelt and autobiographical work to date: the reworking of three classic Czechoslovakian fairy tales into a haunting illustrated fable of his lost childhood in Prague that is also a deeply felt allegory of the reclamation of a Czech cultural identity after forty-five years of Communist rule.
A man returns to his home in the ancient city of his childhood. Three large rusty locks bar his entry. He knows he must somehow find the three golden keys that will let him in. Suddenly a black cat leaps off the gate, seeming to invite him to follow. Together they search through Prague's monuments and landmarks. With each key they find, a different aspect of the city comes to life and recounts for them a classic Czech fairy tale. The man runs back to his childhood home and excitedly opens the three rusty locks. Inside the front door, back turned to him, is his mother. She glances up, and as she recognizes him and comes to life, so does the city. Utterly magical on every level, The Three Golden Keys is destined to become a classic of children's literature. It truly is a "book for children of all ages." 
---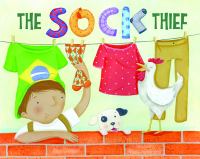 The Sock Thief by Ana Crespo (Brazil)
book
hoopla ebook / hoopla ebook
hoopla read along ebook
Freading ebook
Brazilian boy Felipe wants to play soccer, but he doesn't have a soccer ball. So, when it's his turn to take one to school, he uses a little bit of creativity… and a few socks. Felipe is the sock thief, but finding socks is not that easy and the neighborhood pets make it even harder. "Au, au, au!" a dog barks in Portuguese. Felipe wonders if he'll play soccer with his friends today or if he will be caught by a tattle-tale parrot? Along the way, Felipe leaves delicious mangoes in exchange for the socks he steals. After he swipes each pair, he twists and turns them into an ever-growing soccer ball. At the end of the day, he returns each pair of socks with a note to say thank you.
---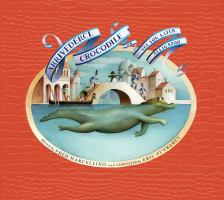 Arrivederci, Crocodile: Or See You Later Alligator by Fred Marcellino (Italy) 
book 
Can a hungry crocodile trick–and eat –his way through Italian high society?
First that dastardly Napoleon kidnapped Crocodile from his beloved Egypt, then he dragged him to Paris to be gawked at, and THEN he tried to eat him. Luckily our dear croc escaped, but while Parisian life may be glamorous, life in Paris's sewers is not. If only Napoleon had taken Crocodile to a more aquatic reptile-friendly city. Perhaps one with an excess of canals and better food… 
"NAPOLEON TO TOUR ITALY: FIRST STOP, VENICE"
Surely Napoleon wouldn't mind if Crocodile hitched a ride out of Paris…
Will our crocodile find his perfect home amongst Italian high-society? Or will he be revealed as an impasta? Pack away your pasta–Crocodile is heading to Italy in this long-awaited sequel to Fred Marcellino's award-winning I, Crocodile.
---
Egypt ABCs: A Book About the People and Places of Egypt by Sarah Heiman (Egypt) 
book 
hoopla audiobook 
Freading ebook 
An alphabetical exploration of the people, geography, animals, plants, history, and culture of Egypt. 
---
Digging for Words: José Alberto Gutiérrez and the Library He Built by Angela Burke Kunkel (Colombia)
book 
book in Spanish 
A gorgeous and inspiring picture book based on the life of José Alberto Gutierrez, a garbage collector in Bogota, Colombia who started a library with a single discarded book found on his route. 
In the city of Bogata, in the barrio of La Nueva Gloria, there live two Josés. One is a boy who dreams of Saturdays– that's the day he gets to visit Paradise, the library. The second Jose is a garbage collector. From dusk until dawn, he scans the sidewalks as he drives, squinting in the dim light, searching household trash for hidden treasure . . . books. Some are stacked in neat piles, as if waiting for José. Others take a bit more digging. Ever since he found his first book, Anna Karenina, years earlier, he's been collecting books–thick ones and thin ones, worn ones and almost new ones– to add to the collection in his home. And on Saturdays, kids like little José run to the steps of Paradise to discover a world filled with books and wonder. 
With an evocative text by a debut author, and rich, stunning illustrations from an up-and-coming Colombian illustrator, here is a celebration of perseverance, community, and the power of books. 
*All summaries courtesy of the publisher unless otherwise noted.