Are you packing up the car and hitting the road this summer? If so, these audiobooks can help you pass the time and are great for the whole family. Curated by Carrie Goodall.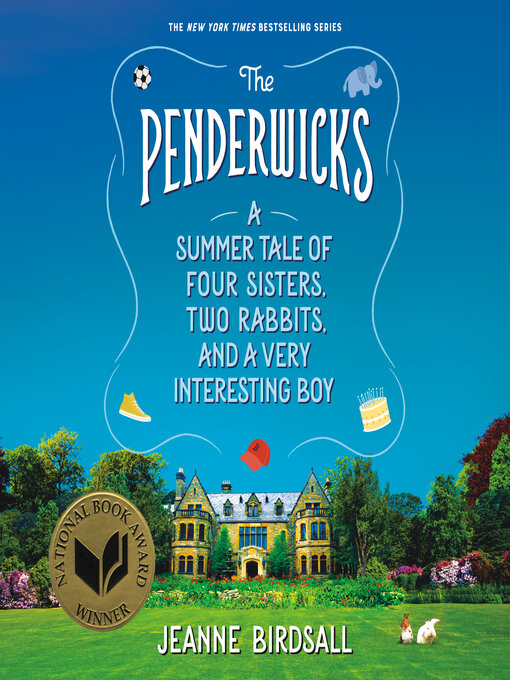 The Penderwicks: A Summer Tale of Four Sisters, Two Rabbits, and a Very Interesting Boy by Jeanne Birdsall
OverDrive audiobook
This summer the Penderwick sisters have a wonderful surprise: a holiday on the grounds of a beautiful estate called Arundel. Soon they are busy discovering the summertime magic of Arundel's sprawling gardens, treasure-filled attic, tame rabbits, and the cook who makes the best gingerbread in Massachusetts. But the best discovery of all is Jeffrey Tifton, son of Arundel's owner, who quickly proves to be the perfect companion for their adventures.

The icy-hearted Mrs. Tifton is not as pleased with the Penderwicks as Jeffrey is, though, and warns the new friends to stay out of trouble. Which, of course, they will—won't they? One thing's for sure: it will be a summer the Penderwicks will never forget.
---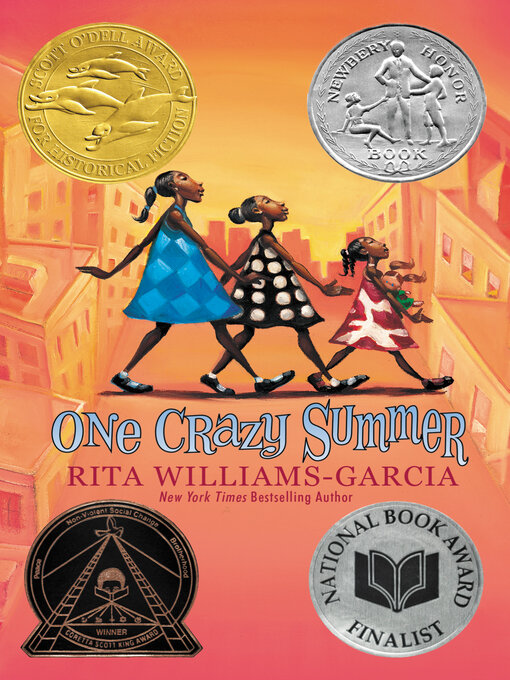 One Crazy Summer by Rita Williams-Garcia
hoopla audiobook
Eleven-year-old Delphine and her younger sisters, Vonetta and Fern, travel to Oakland to meet their mother, Cecile, who abandoned their family years earlier. But even when Cecile gets them to her house, she shows no interest and seems to view them as nothing but a nuisance. Cecile's cold, unloving attitude leaves the girls wishing for the mother-daughter connection they've never had. But Cecile acts remarkably differently after she sees her daughters at the Black Panther rally, where they recite a poem Cecile herself had written. At that point, Cecile's attitude toward her daughters begins a remarkable change.
Rita Williams-Garcia has been a finalist for the National Book Award, and this novel was recognized as a New York Times Editor's Choice. Narrator Sisi Aisha Johnson relates the story with the refreshing honesty of a tale told through young Delphine's innocent eyes.
---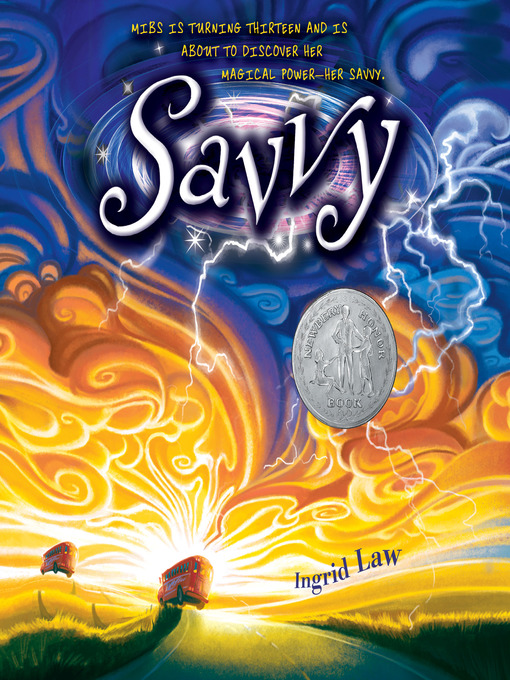 Savvy by Ingrid Law
OverDrive audiobook
Thirteen is when a Beaumont's savvy hits—and with one brother who causes hurricanes and another who creates electricity, Mibs Beaumont is eager to see what she gets. But just before the big day, Poppa is in a terrible accident. And now all Mibs wants is a savvy that will save him. In fact, Mibs is so sure she'll get a powerful savvy that she sneaks a ride to the hospital on a rickety bus with her sibling and the preacher's kids in tow. After this extraordinary adventure—full of talking tattoos and a kidnapping—not a soul on board will ever be the same.
---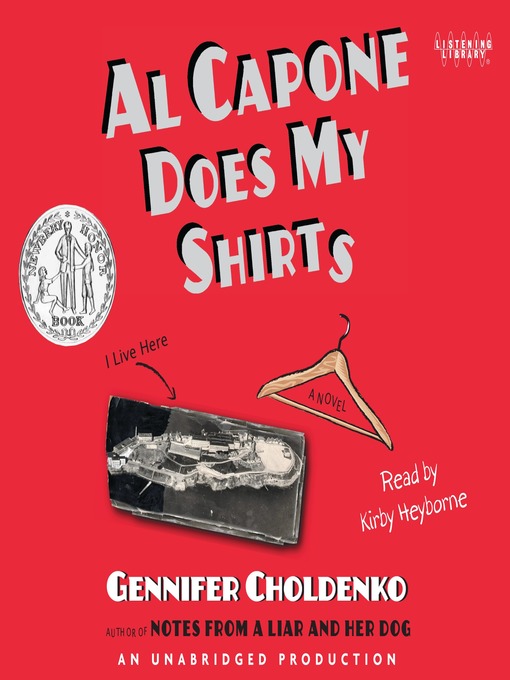 Al Capone Does My Shirts by Gennifer Choldenko
OverDrive audiobook
book on CD
When Moose's family moves to Alcatraz Island so his father can work as a guard and his sister can attend a special school in San Francisco, he has to leave his friends behind. But it's worth it, right? If his sister, Natalie, can get help, maybe his family will finally be normal. But on Alcatraz his dad is so busy, he's never around. His mom's preoccupation with Natalie's condition (today, it would be called autism) is even worse now that there's no extended family to help. And of course, there's never enough money.

When Moose meets Piper, the cute daughter of the warden, he knows right off she's trouble. But she's also strangely irresistible. All Moose wants to do is protect Natalie, live up to his parents' expectations and stay out of trouble. But on Alcatraz, trouble is never very far away.
---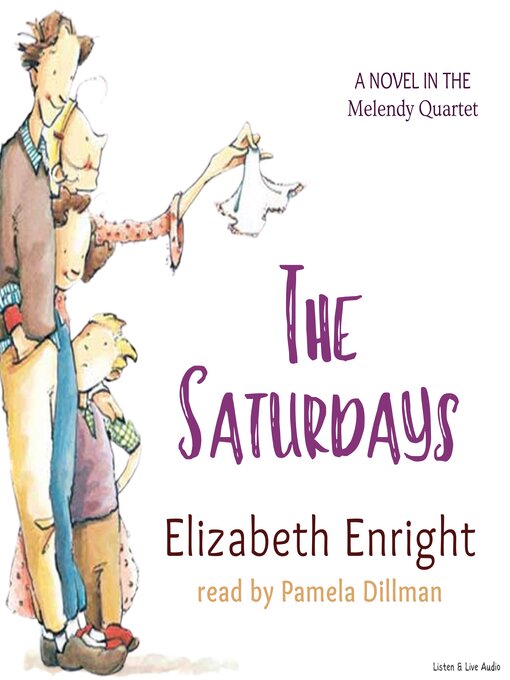 The Saturdays by Elizabeth Enright
OverDrive audiobook
hoopla audiobook
Meet the Melendys! Mona, the eldest, is thirteen. She has decided to become an actress and can recite poetry at the drop of a hat. Rush is twelve and a bit mischievous. Miranda is ten and a half. She loves dancing and painting pictures. Oliver is the youngest. At six, he is a calm and thoughtful person. They all live with their father, who is a writer, and Cuffy, their beloved housekeeper, who takes on the many roles of nurse, cook, substitute mother, grandmother, and aunt. Elizabeth Enright's Melendy Quartet captures the lively adventures of this wonderful family as they move from the city to the country!
---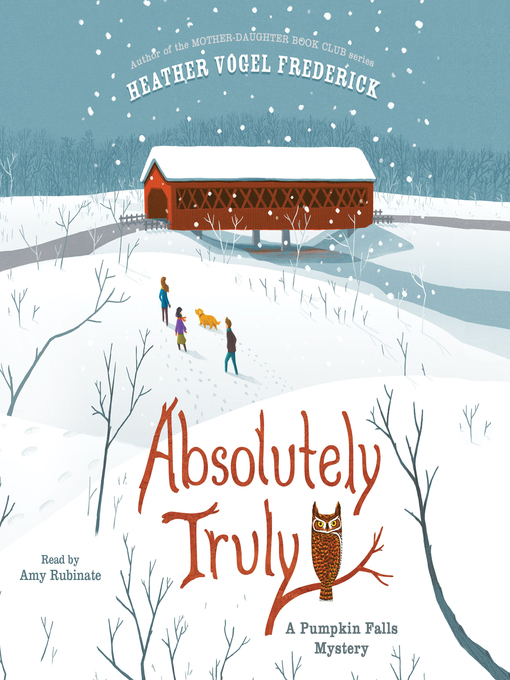 Absolutely Truly by Heather Vogel Frederick
OverDrive audiobook
hoopla audiobook
2015 Edgar Award nominee for Best Juvenile Mystery. Truly Lovejoy's father has been injured by an IED in Afghanistan and is having trouble finding work, so the family moves to tiny Pumpkin Falls to run the family bookstore. Truly discovers an undelivered letter in a valuable autographed first edition of Charlotte's Web. The mystery inside the envelope leads Truly and her new Pumpkin Falls friends on a madcap treasure hunt around town, chasing clues that could spell danger.
---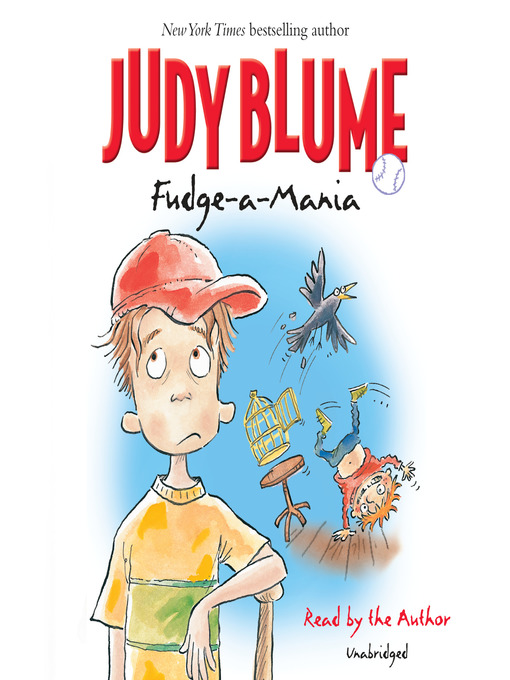 Fudge-a-Mania by Judy Blume
OverDrive audiobook
Peter Hatcher's summer is not looking good. First of all, Peter's brother Fudge — the five-year-old human hurricane — has a plan: to marry Peter's sworn enemy, Sheila Tubman. Disgusting! Could anything be worse?
Yes. Peter's parents have decided to rent a summer house next door to the Tubman's. Which means Peter will be stuck with Fudge and Sheila the Cootie Queen for three whole weeks!
Will Peter be able to survive the summer? It may not be the vacation of Peter's dreams, but, as millions of Judy Blume fans know, it won't be dull. When Fudge is around, anything can happen… and does!
---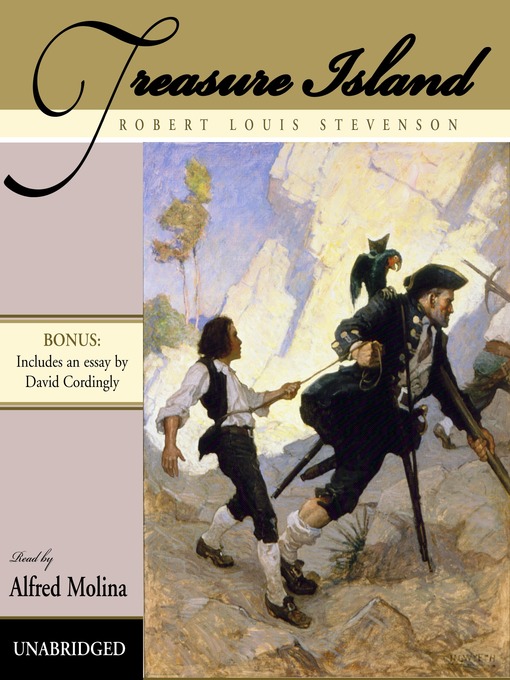 Treasure Island by Robert Louis Stevenson
OverDrive audiobook
hoopla audiobook
Perhaps the greatest of all adventure stories for boys and girls, Treasure Island, the story of a brave boy who finds himself among pirates, and of the sinister pirate-cook Long John Silver, holds children as entranced today as it did a century ago.
---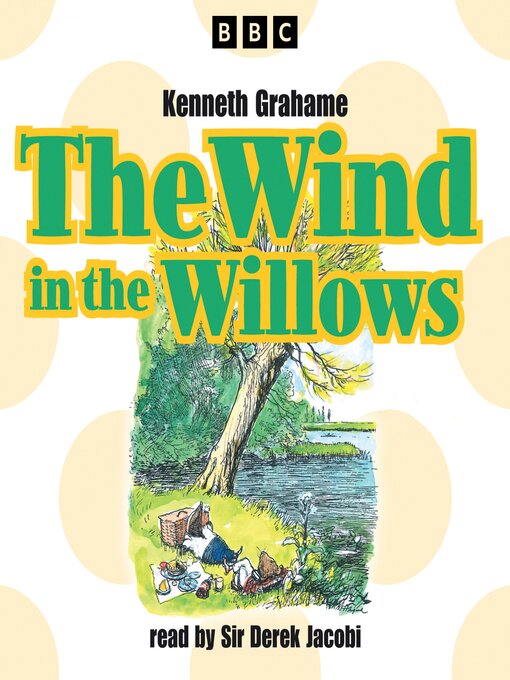 The Wind in the Willows by Kenneth Grahame
OverDrive audiobook
hoopla audiobook read by Andrew Wincott
hoopla audiobook read by Martin Jarvis
When Mole goes boating with the Water Rat instead of spring-cleaning, he discovers a new world. As well as the river and the Wild Wood, there is Toad's craze for fast travel and motor-cars that leads them all on a timeless adventure.
---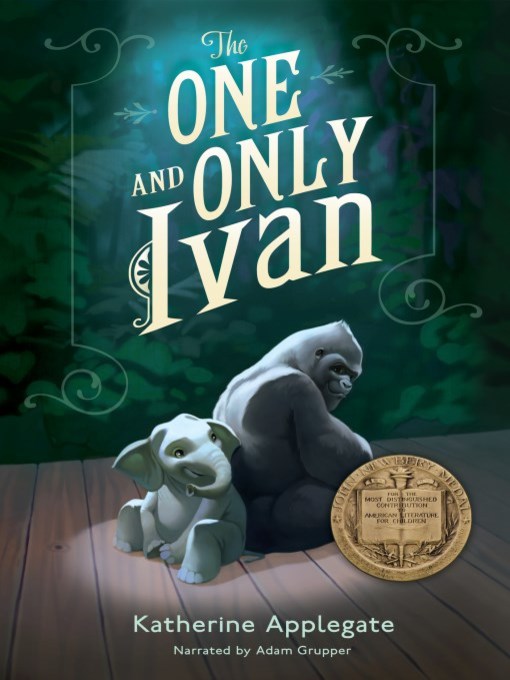 One and Only Ivan by Katherine Applegate
OverDrive audiobook (copy 1)
OverDrive audiobook (copy 2)
hoopla audiobook
book on CD
Ivan is an easygoing gorilla. Living at the Exit 8 Big Top Mall and Video Arcade, he has grown accustomed to humans watching him through the glass walls of his domain. He rarely misses his life in the jungle. In fact, he hardly ever thinks about it at all. Instead, Ivan thinks about TV shows he's seen and about his friends Stella, an elderly elephant, and Bob, a stray dog. But mostly Ivan thinks about art and how to capture the taste of a mango or the sound of leaves with color and a well-placed line. Then he meets Ruby, a baby elephant taken from her family, and she makes Ivan see their home – and his own art – through new eyes. When Ruby arrives, change comes with her, and it's up to Ivan to make it a change for the better. Katherine Applegate blends humor and poignancy to create Ivan's unforgettable first-person narration in a story of friendship, art, and hope.
---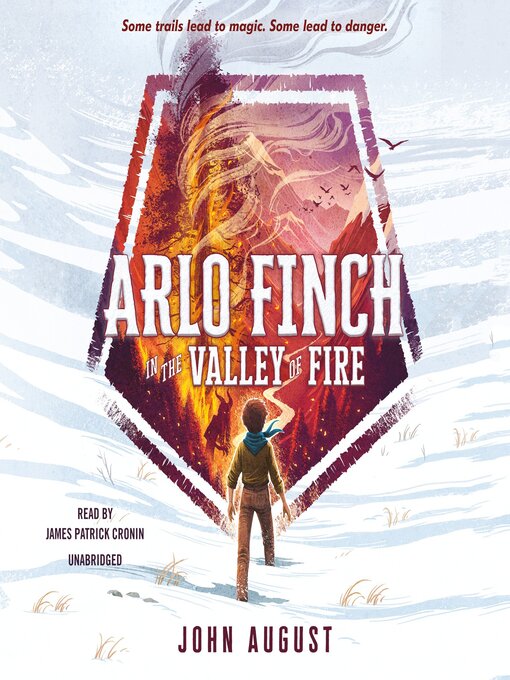 Arlo Finch in the Valley of Fire by John August
OverDrive audiobook
Arlo Finch thought becoming a Ranger meant learning wilderness skills, like camping and knots. But upon arriving in the tiny town of Pine Mountain, Colorado, Arlo soon learns there's so much more. His new friends Indra and Wu teach him how to harness the wild magic seeping in from the mysterious Long Woods, a parallel realm of wonder and danger.
First he must master the basics, including snap lights, thunderclaps and identifying supernatural creatures. But Arlo Finch is no ordinary Ranger, and this is no ordinary time. A dark and ancient force is sending threats into the real world . . . our world.
Through perilous adventures and close calls, Arlo is awakened to his unique destiny, but the obstacles he faces will test the foundations of the Ranger's Vow: loyalty, bravery, kindness, and truth.
---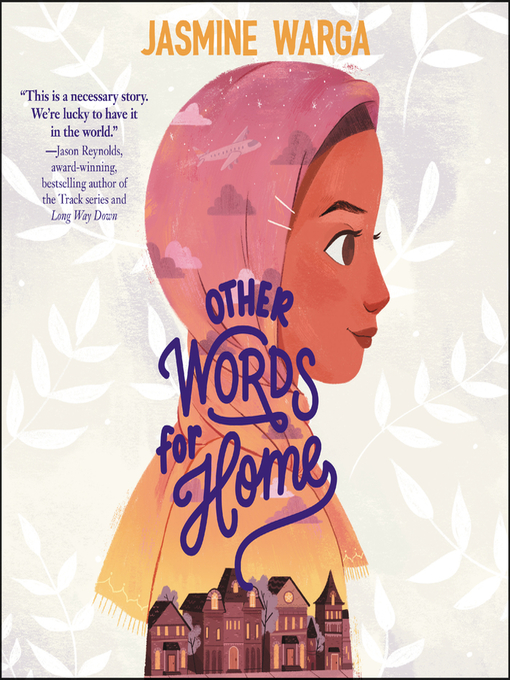 Other Words for Home by Jasmine Warga
OverDrive audiobook
hoopla audiobook
Jude never thought she'd be leaving her beloved older brother and father behind, all the way across the ocean in Syria. But when things in her hometown start becoming volatile, Jude and her mother are sent to live in Cincinnati with relatives.
At first, everything in America seems too fast and too loud. The American movies that Jude has always loved haven't quite prepared her for starting school in the US and her new label of "Middle Eastern," an identity she's never known before.
But this life also brings unexpected surprises. There are new friends, a whole new family, and a school musical that Jude might just try out for. Maybe America, too, is a place where Jude can be seen as she really is.
---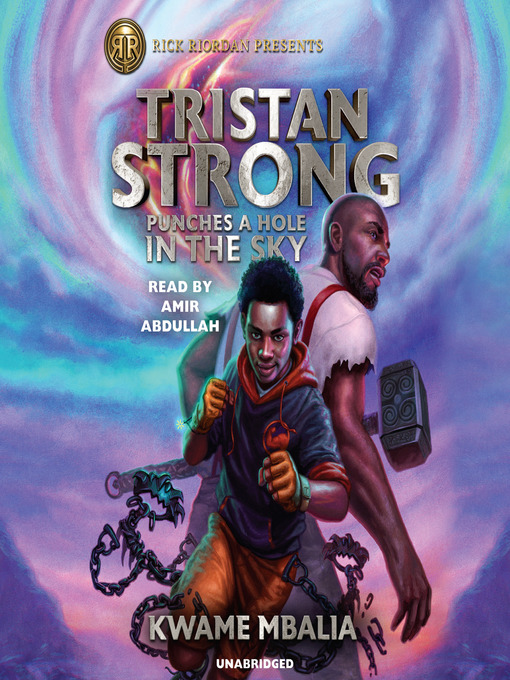 Tristan Strong Punches a Hole in the Sky by Kwame Mbalia
OverDrive audiobook
Seventh-grader Tristan Strong feels anything but strong ever since he failed to save his best friend when they were in a bus accident together. All he has left of Eddie is the journal his friend wrote stories in. Tristan is dreading the month he's going to spend on his grandparents' farm in Alabama, where he's being sent to heal from the tragedy. But on his first night there, a sticky creature shows up in his bedroom and steals Eddie's notebook. Tristan chases after it—is that a doll?—and a tug-of-war ensues between them underneath a Bottle Tree. In a last attempt to wrestle the journal out of the creature's hands, Tristan punches the tree, accidentally ripping open a chasm into the MidPass, a volatile place with a burning sea, haunted bone ships, and iron monsters that are hunting the inhabitants of this world. Tristan finds himself in the middle of a battle that has left black American folk heroes John Henry and Brer Rabbit exhausted. In order to get back home, Tristan and these new allies will need to entice the god Anansi, the Weaver, to come out of hiding and seal the hole in the sky. But bartering with the trickster Anansi always comes at a price. Can Tristan save this world before he loses more of the things he loves?
---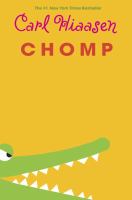 Chomp by Carl Hiaasen
book on CD
When Wahoo Cray's dad, a professional animal wrangler, takes a job with a reality TV show called Expedition Survival!, Wahoo figures he'll have to do a bit of wrangling himself to keep his father from killing Derek Badger, the show's inept and egotistical star. But the job keeps getting more complicated: Derek Badger insists on using wild animals for his stunts; and Wahoo's acquired a shadow named Tuna—a girl who's sporting a shiner courtesy of her father and needs a place to hide out.
They've only been on location in the Everglades for a day before Derek gets bitten by a bat and goes missing in a storm. Search parties head out and promptly get lost themselves. And then Tuna's dad shows up with a gun. It's anyone's guess who will actually survive Expedition Survival!
*All summaries courtesy of the publisher unless otherwise noted.