Read an anthology or collection of stories.
Reading anthologies and collections of stories by one or more authors is a great way to sample an author's writing and read shorter works of fiction or essays. Most collections have a common element or unifying theme for readers to consider and explore. In June we challenge you to read an anthology or collection of short stories. Find recommendations for adults, teens, tweens, and kids. Get more information about the Read 2021 Challenge here.
Adults
The Best of the Best Horror of the Year edited by Ellen Datlow
book
hoopla ebook
For more than three decades, Ellen Datlow has been at the center of horror. Bringing you the most frightening and terrifying stories, Datlow always has her finger on the pulse of what horror readers crave. In this anniversary edition, Datlow brings back her favorite stories of the series' last decade in a special edition encompassing highlights from each edition of the work.
Encompassed in the pages of The Best of Best Horror of the Year have been such illustrious writers as: Neil Gaiman, Kim Stanley Robinson, Stephen King, Linda Nagata, Laird Barron, Margo Lanagan, and many others.
With each passing year, science, technology, and the march of time shine light into the craggy corners of the universe, making the fears of an earlier generation seem quaint. But this light creates its own shadows. The Best Horror of the Year chronicles these shifting shadows. It is a catalog of terror, fear, and unpleasantness as articulated by today's most challenging and exciting writers. And in this anniversary edition, we share the most important stories which have been covered in the last decade of horror writing.
---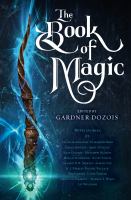 The Book of Magic edited by Gardner Dozois
book
A new anthology celebrating the witches and sorcerers of epic fantasy — featuring stories by George R. R. Martin, Scott Lynch, Megan Lindholm, and many others.
Hot on the heels of Gardner Dozois's acclaimed anthology The Book of Swords comes this companion volume devoted to magic. How could it be otherwise? For every Frodo, there is a Gandalf . . . and a Saruman. For every Dorothy, a Glinda . . . and a Wicked Witch of the West. What would Harry Potter be without Albus Dumbledore . . . and Severus Snape? Figures of wisdom and power, possessing arcane, often forbidden knowledge, wizards and sorcerers are shaped — or misshaped — by the potent magic they seek to wield. Yet though their abilities may be godlike, these men and women remain human — some might say all too human. Such is their curse. And their glory.
In these pages, seventeen of today's top fantasy writers — including award-winners Elizabeth Bear, John Crowley, Kate Elliott, K. J. Parker, Tim Powers, and Liz Williams — cast wondrous spells that thrillingly evoke the mysterious, awesome, and at times downright terrifying worlds where magic reigns supreme: worlds as far away as forever, and as near as next door.
---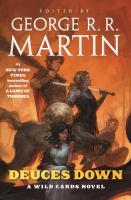 Deuces Down edited by George R. R. Martin
book
Deuces Down is the next Wild Cards anthology collection about George R. R. Martin's alternate superhero history.
In this revised collection of classic Wild Cards stories, the spotlight is on the most unusual Wild Cards of them all — the Deuces, people with minor superpowers. But their impact on the world should not be underestimated, as we see how they've affected the course of Wild Cards' alternate history. This collection also features exclusive art to accompany these stories.
In Deuces Down, iconic celebrities and landmark events are seen in a whole new light, such as John Jos. Miller's exciting 1969 World Series between the Baltimore Orioles and the Brooklyn Dodgers; Michael Cassutt's first moon landing, when the world wasn't watching; Walter Simons' Great New York City Blackout of 1977; and Melinda M. Snodgrass's account of Grace Kelly's mysterious disappearance during the filming of The French Lieutenant's Woman.
Edited by George R. R. Martin and Melinda M. Snodgrass, Deuces Down also features brand-new stories from Carrie Vaughn, Mary Anne Mohanraj, and Caroline Spector.
---
Flight or Fright edited by Stephen King and Bev Vincent
book
large print book
book on CD
Welcome to Flight or Fright, an anthology about all the things that can go horribly wrong when you're suspended six miles in the air, hurtling through space at more than 500 mph and sealed up in a metal tube (like — gulp! — a coffin) with hundreds of strangers. All the ways your trip into the friendly skies can turn into a nightmare, including some we'll bet you've never thought of before… but now you will the next time you walk down the jetway and place your fate in the hands of a total stranger.
Featuring brand new stories by Joe Hill and Stephen King, as well as fourteen classic tales and one poem from the likes of Richard Matheson, Ray Bradbury, Roald Dahl, Dan Simmons, and many others, Flight or Fright is, as King says, "Ideal airplane reading, especially on stormy descents. Even if you are safe on the ground, you might want to buckle up nice and tight."
---
Hobnail and Other Frontier Stories: A Century of the American Frontier edited by Hazel Rumney
book
large print book
Hobnail and Other Frontier Stories, edited by Hazel Rumney, features seventeen brand-new stories that will delight historical fiction fans. These stories capture the spirit of freedom and individualism in the evolving 19th century American frontier. These epic narratives are organized by time frame to offer readers a panoramic view of pioneers who faced life-changing challenges in settings that are in stark contrast to civilized society. Ranging from high-action traditional Westerns to introspective historical dramas set in the American West, readers will discover previously untold stories about the tenacious individuals who shaped the iconic American West.
In this anthology, you'll enjoy stories by New York Times bestselling and award-winning authors such as Loren D. Estleman, Johnny D. Boggs, Rod Miller, Patrick Dearen, John D. Nesbitt, W. Michael Farmer, Richard Prosch, Harper Courtland, James D. Crownover, Vonn McKee, Paul Colt, L. J. Martin, Greg Hunt, Wallace J. Swenson, John Neely Davis, Lonnie Whitaker, Steven Howell Wilson.
---
In Sunlight or In Shadow: Stories Inspired by the Paintings of Edward Hopper edited by Lawrence Block
book
hoopla ebook
hoopla audiobook
A truly unprecedented literary achievement by author and editor Lawrence Block, a newly commissioned anthology of seventeen superbly crafted stories inspired by the paintings of Edward Hopper, including Jeffery Deaver, Joyce Carol Oates, Stephen King, Lee Child, and Robert Olen Butler, among many others.
In a beautifully produced anthology, each story is illustrated with a quality full-color reproduction of the painting that inspired it.
---
Kiss the Bride: Three Summer Love Stories
large print book
hoopla ebook
Freading ebook
Meet the people who make it all happen – the planners, the photographers, the musicians who have helped orchestrate the perfect day for countless couples – as they find their own happy endings in the second Year of Weddings summer novella collection.
---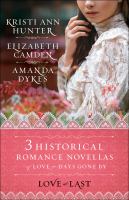 Love at Last: Three Historical Novellas of Love in Days Gone By
book
large print book
Regency England, late 1800s New York, and 1920s Maine come alive in this romantic and inspiring novella collection from three acclaimed, award-winning Christian historical fiction authors. Includes Kristi Ann Hunter's A Search for Refuge, Elizabeth Camden's Summer of Dreams, and Amanda Dykes's Up from the Sea.
---
Love Beyond Body, Space, & Time: An Indigenous LGBT Sci-Fi Anthology edited by Hope Nicholson
book
Love Beyond Body, Space, and Time is a collection of Indigenous science fiction and urban fantasy focusing on LGBT and two-spirit characters. These stories range from a transgender woman undergoing an experimental medication that enables her to live the lives of her maternal ancestors to young lovers separated through decades and meeting in the future. These are stories of machines and magic, love and self-love.
---
New Orleans by Gaslight
book
In a New Orleans that Never Was and Never Will Be, there are a thousand stories to tell. There are stories of sorrow and triumph, of passion and fury, of love and of revenge. Aloft with cloud and sun, great warrior airships drift silently over the city below, crewed by eager young men and women awaiting the moment they will be called upon to strike against foes with cannon and with sword. Steamboats float down the river bringing travelers from far climes and distant lands unknown to our more mundane world. Lovers ride down the boulevards upon clockwork carriages drawn by mechanical horses. Cheated gamblers decide between making a break for the door or breaking the quiet calm with the staccato beat of revolver gunfire. Ragtime music echoes as fallen women ply the world's oldest trade in the streets of Storyville. Soldiers lead clanking platoons of clockwork automatons through the port on their way to their next deployment, and archaeologists, explorers, and adventurers set forth aboard airships to find new lands, fortune, and glory or perhaps death in the forlorn forsaken corners of the globe. These are the stories of New Orleans By Gaslight.
---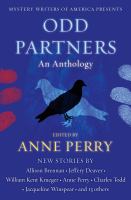 Odd Partners: An Anthology edited by Anne Perry
book
large print book
Unlikely pairs join forces to crack a slew of intriguing cases in an anthology edited by New York Times bestselling author Anne Perry, featuring original stories by Jacqueline Winspear, Jeffery Deaver, Allison Brennan, Charles Todd, and many more, including Perry herself.
Throughout the annals of fiction, there have been many celebrated detective teams: Sherlock Holmes and John Watson. Nick and Nora Charles. Hercule Poirot and Arthur Hastings. Thomas and Charlotte Pitt. That last pair is the creation of beloved mystery writer Anne Perry, who, as the editor of Odd Partners and in conjunction with Mystery Writers of America, has enlisted some of today's best mystery writers to craft all-new stories about unlikely duos who join forces —sometimes unwillingly — to solve beguiling whodunits.
From Perry's own entry, in which an English sergeant and his German counterpart set out to find a missing soldier during World War I, to a psychological tale of an airplane passenger who wakes up unsure of who he is and must enlist his fellow passengers to help him remember, to a historical mystery about a misguided witch-hunt and the unlikely couple that brings it down, each story deals in the wonderful complexities of human interactions. And not just human interactions: Honeybees avenge the death of their beekeeper, a wandering cat brings home clues to a murder, and a gray wolf and a fly fisherman in the Minnesota woods try to protect their land from a brash billionaire.
Featuring work by New York Times bestselling authors, Edgar Award winners, and up-and-coming members of the Mystery Writers of America, these tales of friends, enemies, and pairs who lie somewhere in the middle will satisfy every type of mystery reader. With each author's signature brand of suspense, these stories give new meaning to the word "teamwork."
Featuring stories by:
Ace Atkins – Allison Brennan – Shelley Costa – Jeffery Deaver – Robert Dugoni – William Frank – Georgia Jeffries – Lou Kemp – William Kent Krueger – Joe R. Lansdale – Lisa Morton – Claire Ortalda – Anne Perry – Adele Polomski – Stephen Ross – Mark Thielman – Charles Todd – Jacqueline Winspear – Amanda Witt
---
Wastelands: The New Apocalypse edited by John Joseph Adams
book
book on CD
OverDrive audiobook
hoopla audiobook
Wastelands, the unsurpassed collection of thrilling and mind-bending post-apocalyptic short fiction, is breaking new ground. For the first time, volume three will feature all-new stories by some of the most acclaimed authors today, including New York Times bestsellers Veronica Roth (Divergent), Richard Kadrey (Devil Said Bang), Scott Sigler (Alive), Seanan McGuire (The Winter Long), as well as cutting-edge reprints.
---
Women: Withstanding All Anthology
book
Women: Withstanding All Anthology features short stories from fourteen women authors whose work spans the spectrum from urban fiction to romance, to women's fiction; and also spans the different stages of women's lives, from childhood to maturity. The unifying theme is that it features women persevering. Contributing Authors: Amarie Avant, Patti Doss, Renee Eddy, Nia Forrester, Lily Java, Yara Kaleemah, Angelia Vernon Menchan, Treanna Neufville, Ni'Kay Rountree, Heather Rae, N. Saba, Xyla Turner, Jessica Wren, & Nako.
Teens
Because You Love to Hate Me: 13 Tales of Villainy edited by Ameriie
book
This edgy anthology teams up acclaimed YA authors and popular YouTubers to create 13 fairy tales and 13 inspired works — all from a "villain's" perspective, in the vein of Maleficent or Wicked.
---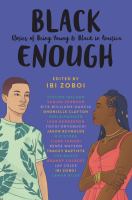 Black Enough: Stories of Being Young & Black in America edited by Ibi Zoboi
book
hoopla ebook
hoopla audiobook
Edited by National Book Award finalist Ibi Zoboi and featuring some of the most acclaimed, bestselling black authors writing for teens today, Black Enough is an essential collection of captivating stories about what it's like to be young and black in America.
Black is…sisters navigating their relationship at summer camp in Portland, Oregon, as written by Renée Watson.
Black is… three friends walking back from the community pool talking about nothing and everything, in a story by Jason Reynolds.
Black is…Nic Stone's bougie debutante dating a boy her momma would never approve of.
Black is…two girls kissing in Justina Ireland's story set in Maryland.
Black is urban and rural, wealthy and poor, mixed race, immigrants, and more-because there are countless ways to be black enough.
Contributors: Justina Ireland, Varian Johnson, Rita Williams-Garcia, Dhonielle Clayton, Kekla Magoon, Leah Henderson, Tochi Onyebuchi, Jason Reynolds, Nic Stone, Liara Tamani, Renée Watson, Tracey Baptiste, Coe Booth, Brandy Colbert, Jay Coles, Ibi Zoboi, Lamar Giles
---
Foreshadow: Stories to Celebrate the Magic of Reading and Writing YA created & edited by Emily X.R. Pan & Nova Ren Suma
book
OverDrive ebook
hoopla ebook
Freading ebook
An anthology of short stories by new and up-and-coming YA authors featured in the online magazine Foreshadow, along with craft advice for writing YA from New York Times bestselling authors Nova Ren Suma and Emily X. R. Pan.
Presents an anthology of thirteen short stories by contemporary young adult authors, ranging from fantasy to the experience of Mexican Americans living in border cities. Each story is followed by an author's note, commentary by one of the editors on such topics as voice, imagery, and mood, and some, with story prompts.
---
Fresh Ink edited by Lamar Giles
book
Break convention and bend the rules with stories that range from contemporary adventure and romance to fantasy and science fiction and address topics as diverse as identity, poverty, coming out, gun violence, first love, and more.
---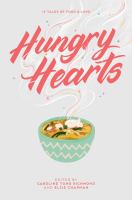 Hungry Hearts: 13 Tales of Food & Love edited by Elsie Chapman and Caroline Tung
book
hoopla audiobook
A stunning collection of short stories about the intersection of family, culture, and food in the lives in teens, from bestselling and critically acclaimed authors, including Sandhya Menon, Anna-Marie McLemore, and Rin Chupeco.
A shy teenager attempts to express how she really feels through the pastries she makes at her family's pasteleria. A tourist from Montenegro desperately seeks a magic soup dumpling that can cure his fear of death. An aspiring chef realizes that butter and soul are the key ingredients to win a cooking competition that could win him the money to save his mother's life.
Welcome to Hungry Hearts Row, where the answers to most of life's hard questions are kneaded, rolled, baked. Where a typical greeting is, "Have you had anything to eat?" Where magic and food and love are sometimes one in the same.
Told in interconnected short stories, Hungry Hearts explores the many meanings food can take on beyond mere nourishment. It can symbolize love and despair, family and culture, belonging and home.
---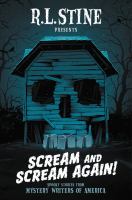 Scream and Scream Again! Spooky Stories from Mystery Writers of America
book
hoopla ebook
hoopla audiobook
Freading ebook
A harrowing array of scary stories that all have one thing in common: each either begins or ends with a scream!
R.L. Stine — the godfather of Goosebumps — and some of the most popular authors today bring an unrivaled mastery of all things fearsome, frightening, and fantabulous to this terrifying anthology of all-new scary short stories.
Scream and Scream Again! is full of twists and turns, dark corners, and devilish revenge. Collected in conjunction with the Mystery Writers of America, this set includes works from New York Times bestselling authors telling tales of wicked ice-cream trucks, time-travelling heroes, witches and warlocks, and of course, haunted houses.
Read it if you dare! With twenty never-before-published scary stories from some of the most popular authors today —including Chris Grabenstein, Wendy Corsi Staub, Heather Graham, Peter Lerangis, R.L. Stine, Bruce Hale, Emmy Laybourne, Steve Hockensmith, Lisa Morton, Ray Daniel, Beth Fantaskey, Phil Mathews, Carter Wilson, Doug Levin, Jeff Soloway, Joseph S. Walker, Alison McMahan, Daniel Palmer, Tonya Hurley, and Stephen Ross — it's sure to leave readers screaming for more.
---
Slasher Girls & Monster Boys stories selected by April Genevieve Tucholke
book
For fans of Stephen King, Neil Gaiman, American Horror Story, and The Walking Dead comes a powerhouse anthology featuring some of the best thriller and horror writers in YA.
A host of the sharpest young adult authors come together in this collection of terrifying tales and psychological thrillers. Each author draws from a mix of literature, film, television, and music to create something new and fresh and unsettling. Clever readers will love teasing out the references and can satisfy their curiosity at the end of each tale, where the inspiration is revealed. There are no superficial scares here; these are stories that will make you think even as they keep you on the edge of your seat. From blood horror, to the supernatural, to unsettling, all-too-possible realism, this collection has something for anyone looking for an absolute thrill.
Authors: Stefan Bachmann, Leigh Bardugo, Kendare Blake, A. G. Howard, Jay Kristoff, Marie Lu, Jonathan Maberry, Danielle Paige, Carrie Ryan, Megan Shepherd, Nova Ren Suma, McCormick Templeman, April Genevieve Tucholke, Cat Winters
---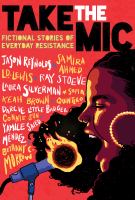 Take the Mic: Fictional Stories of Everyday Resistance edited by Bethany C. Morrow
book
A young adult anthology featuring fictional stories of everyday resistance.
You might be the kind of person who stands up to online trolls.
Or who marches to protest injustice.
Perhaps you are #DisabledAndCute and dancing around your living room, alive and proud.
Or perhaps you are the trans mentor that you wish you had when you were younger.
Maybe you call out false allies or stand up to loved ones.
Maybe you speak your truth and drop the mic, or maybe you take it with you when you leave.
This anthology features fictional stories–in poems, prose, and art–that reflect a slice of the varied and limitless ways that readers like you resist every day. Take the Mic's powerful collection of stories features work by literary luminaries and emerging talent alike, including Newbery-winner Jason Reynolds, New York Times bestseller Samira Ahmed, anthologist and contributor Bethany C. Morrow, Darcie Little Badger, Keah Brown, Laura Silverman, L.D. Lewis, Sofia Quintero, Ray Stoeve, Yamile Mendez, and Connie Sun, with cover and interior art by Richie Pope.
---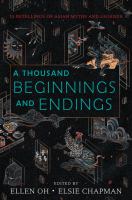 A Thousand Beginnings and Endings: 15 Retellings of Asian Myths and Legends edited by Ellen Oh and Elise Chapman
book
hoopla ebook
Star-crossed lovers, meddling immortals, feigned identities, battles of wits, and dire warnings: these are the stuff of fairy tale, myth, and folklore that have drawn us in for centuries.
Fifteen bestselling and acclaimed authors reimagine the folklore and mythology of East and South Asia in short stories that are by turns enchanting, heartbreaking, romantic, and passionate.
Compiled by We Need Diverse Books's Ellen Oh and Elsie Chapman, the authors included in this exquisite collection are: Renée Ahdieh, Sona Charaipotra, Preeti Chhibber, Roshani Chokshi, Aliette de Bodard, Melissa de la Cruz, Julie Kagawa, Rahul Kanakia, Lori M. Lee, E. C. Myers, Cindy Pon, Aisha Saeed, Shveta Thakrar, and Alyssa Wong.
A mountain loses her heart. Two sisters transform into birds to escape captivity. A young man learns the true meaning of sacrifice. A young woman takes up her mother's mantle and leads the dead to their final resting place. From fantasy to science fiction to contemporary, from romance to tales of revenge, these stories will beguile readers from start to finish.
---
Toil & Trouble: 15 Tales of Women & Witchcraft edited by Jessica Spotswood & Tess Sharpe
book
History is filled with stories of women accused of witchcraft, of fearsome girls with arcane knowledge. Toil & Trouble features fifteen stories of girls embracing their power, reclaiming their destinies and using their magic to create, to curse, to cure – and to kill.
Women accused of witchcraft throughout history were often educated, independent, unmarried, and unwilling to fall in line with traditional societal expectations. This anthology contains 16 diverse, witchy tales from feminist authors and reveals a universal truth: there's nothing more powerful that a teenage girl who believes in herself.
---
Unbroken: 13 Stories Starring Disable Teens edited by Marieke Nijkamp
book
This anthology explores disability in fictional tales told from the viewpoint of disabled characters, written by disabled creators. With stories in various genres about first loves, friendship, war, travel, and more, Unbroken will offer today's teen readers a glimpse into the lives of disabled people in the past, present, and future.
The contributing authors are award winners, bestsellers, and newcomers including Kody Keplinger, Kristine Wyllys, Francisco X. Stork, William Alexander, Corinne Duyvis, Marieke Nijkamp, Dhonielle Clayton, Heidi Heilig, Katherine Locke, Karuna Riazi, Kayla Whaley, Keah Brown, and Fox Benwell. Each author identifies as disabled along a physical, mental, or neurodiverse axis–and their characters reflect this diversity.
---
A Universe of Wishes: A We Need Diverse Books Anthology edited by Dhonielle Clayton
book
From We Need Diverse Books, the organization behind Flying Lessons & Other Stories, comes a young adult fantasy short story collection featuring some of the best own-voices children's authors, including New York Times bestselling authors Libba Bray (The Diviners), V. E. Schwab (A Darker Shade of Magic), Natalie C. Parker (Seafire), and many more. Edited by Dhonielle Clayton (The Belles).
In the fourth collaboration with We Need Diverse Books, fifteen award-winning and celebrated diverse authors deliver stories about a princess without need of a prince, a monster long misunderstood, memories that vanish with a spell, and voices that refuse to stay silent in the face of injustice. This powerful and inclusive collection contains a universe of wishes for a braver and more beautiful world.
Authors include: Samira Ahmed, Jenni Balch, Libba Bray, Dhonielle Clayton, Zoraida C rdova, Tessa Gratton, Kwame Mbalia, Anna-Marie McLemore, Tochi Onyebuchi, Mark Oshiro, Natalie C. Parker, Rebecca Roanhorse, V. E. Schwab, Tara Sim, Nic Stone
---
Vampires Never Get Old: Tales with Fresh Bite edited by Zoraida Córdova and Natalie C. Parker
book
OverDrive ebook
In this delicious new collection, you'll find stories about lurking vampires of social media, rebellious vampires hungry for more than just blood, eager vampires coming out — and going out for their first kill — and other bold, breathtaking, dangerous, dreamy, eerie, iconic, powerful creatures of the night.
Welcome to the evolution of the vampire — and a revolution on the page.
Vampires Never Get Old includes stories by authors both bestselling and acclaimed, including Samira Ahmed, Dhonielle Clayton, Zoraida C rdova and Natalie C. Parker, Tessa Gratton, Heidi Heilig, Julie Murphy, Mark Oshiro, Rebecca Roanhorse, Laura Ruby, Victoria "V. E." Schwab, and Kayla Whaley.
Tweens
The Most Important Thing: Stories about Sons, Fathers, and Grandfathers by Avi
book
One of the most beloved writers of our time presents seven short stories exploring the vital ties between fathers and sons.
Luke sees the ghost of his father but can't figure out what Dad wants him to do. Paul takes a camping trip with the grandfather he's just met and discovers what lies behind the man's erratic behavior. Ryan has some surprising questions when he interviews his prospective stepfather for the job. In a compellingly honest collection of stories, multiple-award-winning author Avi introduces seven boys — boys with fathers at home and boys whose fathers have left, boys who spend most of their time with their grandfathers and boys who would rather spend time with anyone but the men in their lives. By turns heartbreaking, hopeful, and funny, the stories show us boys seeking acceptance, guidance, or just someone to look up to. Each one shines a different light on the question "What is the most important thing a father can do for his son?"
---
The Cabinet of Curiosities: 36 Tales Brief & Sinister by Stefan Bachmann, Katherine Catmull, Claire Legrand, Emma Trevayne
book
hoopla ebook
Freading ebook
Welcome to The Cabinet of Curiosities
Please enter.
No, really, come in. The Curators are delighted you are here. They invite you to turn a page, pull open a drawer, peek inside a room, slither into a nook. In fact, they insist.
Sometimes visitors to the cabinet find it rewarding to dive right into the middle. You could try that. You could flip back and forth. Start your exploration at the very end. Or the beginning.
The important thing is that you are here. Oh, do come in! The Curators guarantee you will find something . . . curious.
The Cabinet of Curiosities is a collection of eerie, mysterious, intriguing, and very short short stories presented by the cabinet's esteemed Curators, otherwise known as acclaimed authors Stefan Bachmann, Katherine Catmull, Claire Legrand, and Emma Trevayne.
---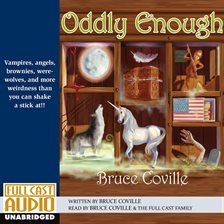 Oddly Enough by Bruce Coville
hoopla ebook
hoopla audiobook
Part 1 of the Bruce Coville's Short Stories series
A collection of nine short stories featuring an angel, unicorn, vampire, werewolf, and other unusual creatures.
Audio version: The first of Bruce Coville's acclaimed "Oddlies". This collection of stories is performed by some of Full Cast's favorite narrators (including Bruce himself). Some are funny, some are scary, some are both. The topics range from unicorns to werewolves, vampires to angels to brownies.
---
Flying Lessons and Other Stories edited by Ellen Oh
book
Great stories take flight in this adventurous middle-grade anthology crafted by ten of the most recognizable and diverse authors writing today. Newbery Medalist Kwame Alexander delivers a story in verse about a boy who just might have magical powers; National Book Award winner Jacqueline Woodson spins a tale of friendship against all odds; and Meg Medina uses wet paint to color in one girl's world with a short story that inspired her Newbery award-winner Merci Suarez Changes Gear. Plus, seven more bold voices that bring this collection to new heights with tales that challenge, inspire, and celebrate the unique talents within us all.
Authors include: Kwame Alexander, Kelly J. Baptist, Soman Chainani, Matt de la Pe a, Tim Federle, Grace Lin, Meg Medina, Walter Dean Myers, Tim Tingle, Jacqueline Woodson
---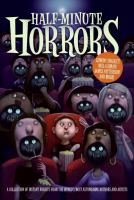 Half-Minute Horrors edited by Susan Rich
book
hoopla ebook
Freading ebook
How scared can you get in only 30 seconds? Dare to find out with Half-Minute Horrors, a collection of deliciously terrifying short tales and creepy illustrations by an exceptional selection of writers and illustrators, including bestselling talents Lemony Snicket, James Patterson, Neil Gaiman, R. L. Stine, Faye Kellerman, Holly Black, Melissa Marr, Margaret Atwood, Jon Scieszka, Brett Helquist, and many more. With royalties benefiting First Book, a not-for-profit organization that brings books to children in need, this is an anthology worth devouring. So grab a flashlight, set the timer, and get ready for instant chills.
---
The Hero Next Door edited by Olugbemisola Rhuday-Perkovich
book
From We Need Diverse Books, the organization behind Flying Lessons & Other Stories, comes another middle-grade short story collection — this one focused on exploring acts of bravery — featuring some of the best own-voices children's authors, including R. J. Palacio (Wonder), Rita Williams-Garcia (One Crazy Summer), Linda Sue Park (A Long Walk to Water), and many more.
Not all heroes wear capes. Some heroes teach martial arts. Others talk to ghosts. A few are inventors or soccer players. They're also sisters, neighbors, and friends. Because heroes come in many shapes and sizes. But they all have one thing in common: they make the world a better place.
Published in partnership with We Need Diverse Books, this vibrant anthology features thirteen acclaimed authors whose powerful and diverse voices show how small acts of kindness can save the day. So pay attention, because a hero could be right beside you. Or maybe the hero is you. Authors include: William Alexander, Joseph Bruchac, Lamar Giles, Mike Jung, Hena Khan, Juana Medina, Ellen Oh, R. J. Palacio, Linda Sue Park and Anna Dobbin, Cynthia Leitich Smith, Ronald L. Smith, Rita Williams-Garcia, and short-story contest winner Suma Subramaniam
---
Just So Stories by Rudyard Kipling
books
book on CD
hoopla ebooks
hoopla audiobooks
Freading ebook – B&N Digital Library ed.
Freading ebook – Classics To Go ed.
Freading ebook – Open Road Media ed.
These have delighted generations with imaginative tales of how animals came to be 'just so'. With backdrops of deserts and seas, palaces and jungles, Kipling ponders such unknowns as how the leopard got his spots, the rhinoceros his skin, and the camel his hump. The result is a magical collection to charm readers of all ages.
---
The Singing Rock: & Other Brand-New Fairy Tales by Nathaniel Lachenmeyer
graphic novel
With a deft, lively text from Nathaniel Lachenmeyer and eye-popping, painterly art by Simini Blocker, The Singing Rock & Other Brand-New Fairy Tales is the perfect read for kids who love a good yarn — and good comics.
A genie just wants a chance to grant a wish to the frog who accidentally let him out of his lamp–meanwhile, the frog just wants to be left alone. A witch is tormented by the cheerful (and awful) singing of a persistent bard, but when she finally snaps and turns him into a rock, he just keeps on singing–somehow the power of terrible music overcomes all magic. A wizard wants a pet. An ogre just wants to make beautiful art.
Four original, wry, and utterly charming fairy tales comprise this new collection for young readers.
---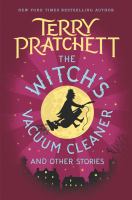 The Witch's Vacuum Cleaner and Other Stories by Terry Pratchett
book
hoopla ebook
hoopla audiobook
Freading ebook
Do you believe in magic? Can you imagine a war between wizards? An exciting journey in an airship or down in a submarine? Would you like to meet the fastest truncheon in the Wild West?
The Witch's Vacuum Cleaner is the second fabulously funny short story collection from the late acclaimed storyteller Terry Pratchett. A follow-up to Dragons at Crumbling Castle, this second batch of storytelling gems features stories written when Sir Terry was just seventeen years old and working as a junior reporter. In these pages, new Pratchett fans will find wonder, mayhem, sorcery, and delight and loyal readers will recognize the seeds of ideas that went on to influence his most beloved tales later in life.
As Neil Gaiman says, a Terry Pratchett book is a small miracle and The Witch's Vacuum Cleaner proves to be another miracle taking its place alongside Pratchett s astounding and cherished body of work.
---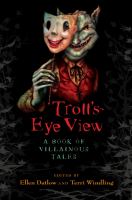 Troll's Eye View: A Book of Villainous Tales edited by Ellen Datlow and Terri Windling
book
Everyone thinks they know the real story behind the villains in fairy tales' evil, no two ways about it. But the villains themselves beg to differ. In Ellen Datlow and Terri Windling's new anthology for younger readers, you'll hear from the Giant's wife ("Jack and the Beanstalk"), Rumplestiltskin, the oldest of the Twelve Dancing Princesses, and many more. A stellar lineup of authors, including Garth Nix, Holly Black, Neil Gaiman and Nancy Farmer, makes sure that these old stories do new tricks!
---
Under My Hat: Tales from the Cauldron edited by Jonathan Strahan
book
Neil Gaiman, Holly Black, Diana Peterfreund, Margo Lanagan, Peter S. Beagle, and Garth Nix are just a few of the authors who have toiled over their cauldrons and conjured up bewitching new creations inspired by and celebrating the might and mystery of the witch. Assembled by one of the most well-regarded anthologists in the science fiction/fantasy world, this rich, intelligent collection will enchant readers of all ages.
---
Beanstalker and Other Hilariously Scary Tales by Kiersten White
book
Snow White is a vampire, Little Red Riding Hood is a zombie, and Cinderella is an arsonist in this collection of fractured fairy tales in the middle-grade debut of the author of the New York Times bestselling Paranormalcy trilogy.
Once upon a time, a girl skipped into the forest and became a zombie. Wait, no, that's not how this story is supposed to go. Let's try again. Once upon a time, a boy did a horrible job as a sheep-sitter and burned his tongue on stolen pie. No, children in these stories are always good and virtuous. From the top. Once upon a time, a king and queen tried to find a princess for their son to marry, and he wound up fleeing from a group of very hairy vampires. Hmmm…What about, once upon a time, a bunch of fairy tales got twisted around to be completely hilarious, a tiny bit icky, and delightfully spooky scary tales… in other words, exactly what fairy tales were meant to be. Grab some flaming torches, maybe don't accept that bowl of pease porridge, and get ready for a wickedly fun ride with acclaimed author Kiersten White and fairy tales like you've never heard them before.
---
Kids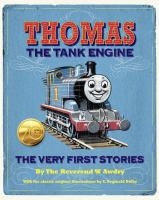 Thomas the Tank Engine: The Very First Stories by W. Awdry
book
With the first four tales ever written about Thomas the Tank Engine and illustrated with the art from the original book, this hardcover storybook is a must-have for every Thomas & Friends fan. First published in 1946, the stories launched Thomas firmly into the hearts of countless train-loving little boys and girls and their families, where he has remained ever since. This beautifully designed new version of timeless favorite tales makes it a classic for today, tomorrow, and always.
---
Mad about Madeline: The Complete Tales by Ludwig Bemelmans
book
For over sixty years, Madeline's adventures have enthralled her ever-growing audience. This collection brings together all six of the Madeline books in one volume. Every well-loved word and picture is here, plus an introduction by Pulitzer Prize-winning journalist Anna Quindlen, an essay by Ludwig Bemelmans on how he created Madeline, and working sketches of Madeline, as well as photos of the Bemelmans family. This landmark volume will be treasured by the entire family.
---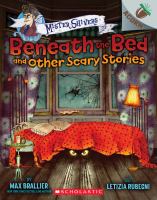 Beneath the Bed and Other Scary Stories by Max Brallier
book
This series is part of Scholastic's early reader line, Acorn, aimed at children who are learning to read. With easy-to-read text, a short-story format, and full-color artwork on every spread, these books will boost reading confidence and fluency. Acorn books plant a love of reading and help readers grow.
What is hiding under the bed? What is scratching at the window? Find out in New York Times bestselling author Max Brallier's scary stories collection. These five spine-chilling stories will have beginning readers everywhere begging to stay up late to read (with the light on). With authentically scary, easy-to-read text and creepy, full-color artwork throughout, this book is perfect for young children who crave lite scares. This is also THE book to share at sleepovers or around a campfire. It will send SHIVERS down your spine.
---
Norman Bridwell's Clifford Collection by Norman Bridwell
book
Celebrate Clifford's 50th anniversary with this collection of six classic stories that were originally published beginning in 1963. This book includes: Clifford the Big Red Dog, Clifford at the Circus, Clifford Gets a Job, Clifford Takes a Trip, Clifford's Good Deeds, and Clifford's Tricks.
Also included in the book is an original letter from Norman Bridwell to the reader, information about the creation of Clifford — including an image of Norman's 1962 painting that inspired the Clifford series, the story behind the real Emily Elizabeth, and more.
---
Biscuit: Storybook Collection by Alyssa Satin Capucilli
book
Have fun with Biscuit! The sweet, yellow puppy is here! Featuring ten different stories, the Biscuit Storybook Collection is filled with cuddly moments and big adventures for Biscuit. Each day presents the chance to make new friends or explore something new.
This collection includes: Biscuit; Biscuit Wins a Prize; Biscuit's New Trick; Happy Birthday, Biscuit!; Biscuit's Picnic; Biscuit's Day at the Beach; Time to Paint, Biscuit!; Biscuit Meets the Neighbors; Biscuit Goes to the Park; Biscuit and the Bunny.
---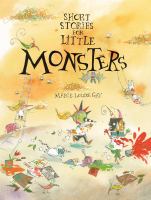 Short Stories for Little Monsters by Marie-Louise Gay
book
hoopla ebook
The internationally acclaimed author of the Stella and Sam series has created a collection of short, funny illustrated stories.
This hilarious collection of illustrated stories gives us a glimpse into the things children wonder about every day. What do cats really see? What do trees talk about? Should you make funny faces on a windy day? Do worms rule the world? Do mothers always tell the truth?
---
The Complete Adventures of Peter Rabbit by Beatrix Potter
books
hoopla ebook
A collection of the four stories relating all the adventures of Peter Rabbit and his mischievous cousin, Benjamin Bunny. Included are "The Tale of Peter Rabbit", "The Tale of Benjamin Bunny", "The Tale of the Flopsy Bunnies", and "The Tale of Mr. Tod". From Peter's mischievous childhood in Mr. McGregor's garden to the time he rescues a family from Tommy Brock's clutches, Peter Rabbit's story is one children will want to hear again and again.
---
The Bippolo Seed and Other Lost Stories by Dr. Seuss
book
book on CD
It's the literary equivalent of buried treasure — seven newly-discovered stories by Dr. Seuss! The first new Seuss stories to emerge since 1990!
The amazing stories are full of typical Seuss humour, rhyme and rhythm and are all beautifully illustrated. They include 'The Bippolo Seed,' in which a scheming cat leads an innocent duck to make a bad decision; 'The Rabbit, the Bear, and the Zinniga-Zanniga,' about a rabbit who is saved from a bear via a single eyelash; 'Gustav the Goldfish,' about a fish that grew and grew; 'Tadd and Todd,' a tale about twins; 'Steak for Supper,' about fantastic creatures who follow a boy home in anticipation of a steak dinner; 'The Strange Shirt Spot,' about a spot of dirt that gets everywhere; and 'The Great Henry McBride,' about a boy whose far-flung career fantasies were bested only by those of Dr. Seuss himself.
---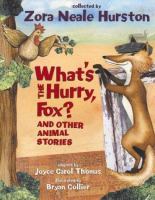 What's the Hurry, Fox? And Other Animal Stories collected by Zora Neale Hurston, adapted by Joyce Carol Thomas
book
Acclaimed anthropologist, folklorist, and novelist Zora Neale Hurston traveled the back roads of the rural South, collecting stories from men, women, and children in Florida, Alabama, Georgia, and Louisiana so that the spirit and richness of the oral storytelling tradition could be shared and preserved. What's the Hurry, Fox? is a sampling of stories from Every Tongue Got to Confess, Ms. Hurston's third volume of folktales collected from the Gulf states in the 1930s. They have been carefully adapted and shaped by National Book and Coretta Scott King Award-winning author Joyce Carol Thomas to appeal to the sensibilities of young readers. Caldecott Honor and Coretta Scott King Award-winning artist Bryan Collier adds his unique vision with collages that capture the rich heritage and rural community setting of the stories that are Ms. Hurston's legacy to us.
---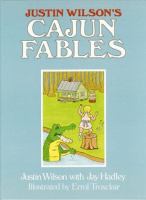 Justin Wilson's Cajun Fables by Justin Wilson
book
book on cassette tape
Combine classic Mother Goose with a south Louisiana setting and the artistry of renowned Cajun humorist Justin Wilson, and the result is a captivating book that will delight children and adults of all ages.
*All summaries courtesy of the publisher unless otherwise noted.