Have you ever looked at your pet or an animal out in the wild and wondered what is going on in their heads? Stories told by animals aren't just for children. These books are narrated by all kinds of different animals, such as horses, cows, sheep, birds, dogs, and more! Curated by Tabor Millien.
Adult Fiction
Perestroika in Paris by Jane Smiley
book
book on CD
OverDrive ebook
Paras, short for Perestroika, is a spirited racehorse at a racetrack west of Paris. One afternoon at dusk, she finds the door of her stall open and–she's a curious filly–wanders all the way to the City of Light. She's dazzled and often mystified by the sights, sounds, and smells around her, but she isn't afraid.
Soon she meets an elegant dog, a German shorthaired pointer named Frida, who knows how to get by without attracting the attention of suspicious Parisians. Paras and Frida coexist for a time in the city's lush green spaces, nourished by Frida's strategic trips to the vegetable market. They keep company with two irrepressible ducks and an opinionated raven. But then Paras meets a human boy, Etienne, and discovers a new, otherworldly part of Paris: the ivy-walled house where the boy and his nearly-one-hundred-year-old great-grandmother live in seclusion.
As the cold weather nears, the unlikeliest of friendships bloom. But how long can a runaway horse stay undiscovered in Paris? How long can a boy keep her hidden and all to himself? Jane Smiley's beguiling new novel is itself an adventure that celebrates curiosity, ingenuity, and the desire of all creatures for true love and freedom.
---
Holy Cow by David Duchovny
book
hoopla audiobook
A rollicking, globe-trotting adventure with a twist: a four-legged heroine you won't soon forget. Elsie Bovary is a cow, and a pretty happy one at that. Her long, lazy days are spent eating, napping, and chatting with her best friend, Mallory. One night, Elsie and Mallory sneak out of their pasture; but while Mallory is interested in flirting with the neighboring bulls, Elsie finds herself drawn to the farmhouse. Through the window, she sees the farmer's family gathered around a bright Box God–and what the Box God reveals about something called an "industrial meat farm" shakes Elsie's understanding of her world to its core. There's only one solution: escape to a better, safer world. And so a motley crew is formed: Elsie; Jerry–excuse me, Shalom–a cranky, Torah-reading pig who's recently converted to Judaism; and Tom, a suave (in his own mind, at least) turkey who can't fly, but who can work an iPhone with his beak. Toting stolen passports and slapdash human disguises, they head for the airport. Elsie is our wise-cracking, pop-culture-reference-dropping, slyly witty narrator; Tom–who does eventually learn to fly (sort of)–dispenses psychiatric advice in a fake German accent; and Shalom, rejected by his adopted people in Jerusalem, ends up unexpectedly uniting Israelis and Palestinians. David Duchovny's charismatic creatures point the way toward a mutual understanding and acceptance that the world desperately needs.
---
Three Bags Full by Leonie Swann
book
hoopla audiobook
A witty philosophical murder mystery with a charming twist: the crack detectives are sheep determined to discover who killed their beloved shepherd. On a hillside near the cozy Irish village of Glennkill, the members of the flock gather around their shepherd, George, whose body lies pinned to the ground with a spade. George has cared for the sheep, reading them a plethora of books every night. The daily exposure to literature has made them far savvier about the workings of the human mind than your average sheep. Led by Miss Maple, the smartest sheep in Glennkill (and possibly the world), they set out to find George' s killer. The A-team of investigators includes Othello, the "bad-boy" black ram; Mopple the Whale, a merino who eats a lot and remembers everything; and Zora, a pensive, black-faced ewe with a weakness for abysses. Joined by other members of the richly talented flock, they engage in nightlong discussions about the crime and wild metaphysical speculations, and they embark on reconnaissance missions into the village, where they encounter some likely suspects. There' s Ham, the terrifying butcher; Rebecca, a village newcomer with a secret and a scheme; Gabriel, the shady shepherd of a very odd flock; and Father Will, a sinister priest. Along the way, the sheep confront their own all-too-human struggles with guilt, misdeeds, and unrequited love.
---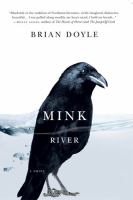 Mink River by Brian Doyle
book
hoopla audiobook
In a small fictional town on the Oregon coast there are love affairs and almost-love-affairs, mystery and hilarity, bears and tears, brawls and boats, a garrulous logger and a silent doctor, rain and pain, Irish immigrants and Salish stories, mud and laughter. An expedition is mounted, a crime committed, and there's an unbelievably huge picnic on the football field. Babies are born. A car is cut in half with a saw. A river confesses what it's thinking.
---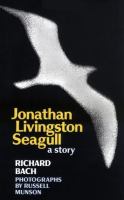 Jonathan Livingston Seagull by Richard Bach
book
DVD
The complete edition of a timeless classic, includes the recently rediscovered Part Four and 'Last Words' by Richard Bach. Jonathan Livingston Seagull, the most celebrated inspirational fable of our time, tells the story of a bird determined to be more than ordinary. Because he spends so much time perfecting his flying form instead of concentrating on getting food, a seagull is ostracized by the rest of the flock.
---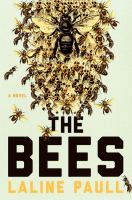 The Bees by Laline Paull
book
OverDrive audiobook
hoopla ebook
hoopla audiobook
Freading ebook
Flora 717 is a sanitation worker, a member of the lowest caste in her orchard hive where work and sacrifice are the highest virtues and worship of the beloved Queen the only religion. But Flora is not like other bees. With circumstances threatening the hive's survival, her curiosity is regarded as a dangerous flaw but her courage and strength are an asset. She is allowed to feed the newborns in the royal nursery and then to become a forager, flying alone and free to collect pollen. She also finds her way into the Queen's inner sanctum, where she discovers mysteries about the hive that are both profound and ominous.
But when Flora breaks the most sacred law of all—daring to challenge the Queen's fertility—enemies abound, from the fearsome fertility police who enforce the strict social hierarchy to the high priestesses jealously wedded to power. Her deepest instincts to serve and sacrifice are now overshadowed by an even deeper desire, a fierce maternal love that will bring her into conflict with her conscience, her heart, her society—and lead her to unthinkable deeds.
---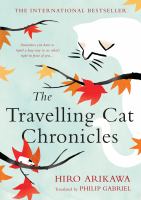 The Travelling Cat Chronicles by Hiro Arikawa
book
large print book
We take journeys to explore exotic new places and to return to the comforts of home, to visit old acquaintances and to make new friends. But the most important journey is the one that shows us how to follow our hearts.
An instant international bestseller and indie bestseller, The Travelling Cat Chronicles has charmed readers around the world. With simple yet descriptive prose, this novel gives voice to Nana the cat and his owner, Satoru, as they take to the road on a journey with no other purpose than to visit three of Satoru's longtime friends. Or so Nana is led to believe.
With his crooked tail–a sign of good fortune–and adventurous spirit, Nana is the perfect companion for the man who took him in as a stray. And as they travel in a silver van across Japan, with its ever-changing scenery and seasons, they will learn the true meaning of courage and gratitude, of loyalty and love.
---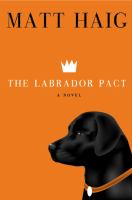 The Labrador Pact by Matt Haig
book
hoopla audiobook
The story of a family in crisis and the loyal dog that holds them together, from the witty, imaginative author of The Dead Fathers Club. The Hunters – Adam, Kate, and their children Hal and Charlotte – are a typical family, with typical concerns: work, money, love, the trials of adolescence. What sets them apart is Prince, their black labrador. Prince is an earnest and determined young dog. He strives to live up to the tenets of the Labrador Pact: Duty Over All. Other dogs, led by the springer spaniels, have revolted, but Prince takes his responsibilities seriously. As things in the Hunter family begin to go awry – marital breakdown, rowdy teenage parties, attempted suicide – he uses every canine resource to keep the clan together. In the end, Prince must choose: the family or the Pact? His decision may cost him everything. Wry, perceptive, and heartbreaking, The Labrador Pact is a cunning and original take on domestic life, with an improbably poignant narrator.
---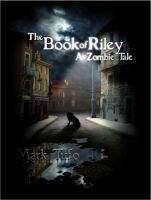 The Book of Riley by Mark Tufo
book on CD
hoopla audiobook
When the zombie apocalypse strikes without warning, one dog will hold the fate of her pack in her paws. This is the story of Riley, an American bulldog. Follow along as she tries to keep her pack safe from a zombie apocalypse. Traveling with her are Ben-Ben the high strung Yorkie, her favorite two-legger Jessie, Jessie's younger brother Zachary, and Riley's archenemy, Patches the cat. They are a rag-tag group of survivors, who, when pushed to the limit, realize that they are all each other has. 
Youth Fiction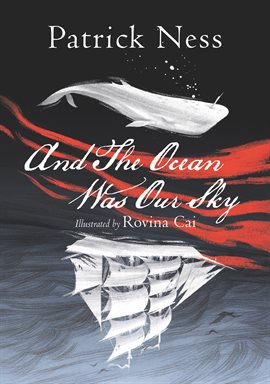 And the Ocean Was Our Sky by Patrick Ness
hoopla ebook
hoopla audiobook
From the #1 New York Times bestselling author of A Monster Calls comes a richly illustrated and lyrical tale, one that asks harrowing questions about power, loyalty, obsession, and the monsters we make of others. With harpoons strapped to their backs, the proud whales of Bathsheba's pod live for the hunt, fighting in the ongoing war against the world of men. When they attack a ship bobbing on the surface of the Abyss, they expect to find easy prey. Instead, they find the trail of a myth, a monster, perhaps the devil himself.
As their relentless Captain leads the chase, they embark on a final, vengeful hunt, one that will forever change the worlds of both whales and men. With the lush, atmospheric art of Rovina Cai woven throughout, this remarkable work by Patrick Ness turns the familiar tale of Moby Dick upside down and tells a story all its own with epic triumph and devastating fate.
---
Watership Down by Richard Adams
book
hoopla audiobook
OverDrive ebook
OverDrive audiobook
DVD
Fiver could sense danger. Something terrible was going to happen to the warren; he felt sure of it. They had to leave immediately. So begins a long and perilous journey of survival for a small band of rabbits. As the rabbits skirt danger at every turn, we become acquainted with the band, its humorous characters and its compelling culture, complete with its own folk history and mythos. Fiver's vision finally leads them to Watership Down, an upland meadow. But here they face their most difficult challenges of all.
A stirring epic of courage and survival against the odds, Watership Down has become a beloved classic for all ages. Both an exciting adventure story and an involving allegory about freedom, ethics, and human nature, it has delighted generations with its unique and charming world, winning many awards and being adapted to film, television, and theater.
---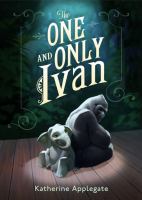 The One and Only Ivan by Katherine Applegate
book
book on CD
hoopla audiobook
OverDrive ebook
OverDrive audiobook
Ivan is an easygoing gorilla. Living at the Exit 8 Big Top Mall and Video Arcade, he has grown accustomed to humans watching him through the glass walls of his domain. He rarely misses his life in the jungle. In fact, he hardly ever thinks about it at all. Instead, Ivan thinks about TV shows he's seen and about his friends Stella, an elderly elephant, and Bob, a stray dog. But mostly Ivan thinks about art and how to capture the taste of a mango or the sound of leaves with color and a well-placed line. Then he meets Ruby, a baby elephant taken from her family, and she makes Ivan see their home-and his own art-through new eyes. When Ruby arrives, change comes with her, and it's up to Ivan to make it a change for the better. Katherine Applegate blends humor and poignancy to create Ivan's unforgettable first-person narration in a story of friendship, art, and hope.
---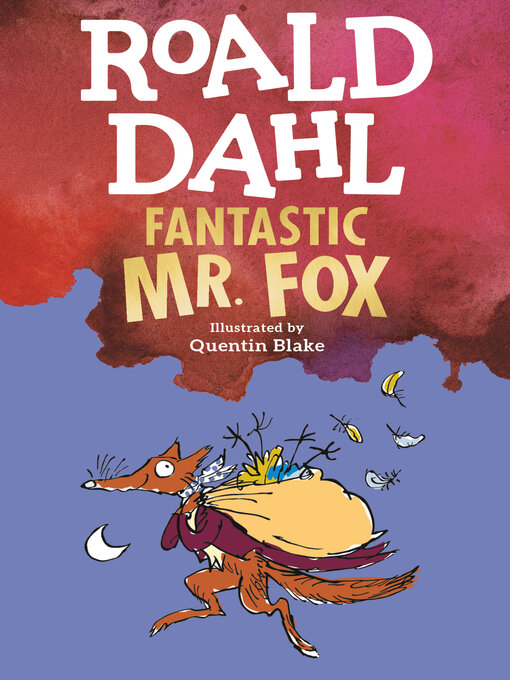 Fantastic Mr. Fox by Roald Dahl
book
OverDrive ebook
Someone's been stealing from the three meanest farmers around, and they know the identity of the thief—it's Fantastic Mr. Fox! Working alone they could never catch him; but now fat Boggis, squat Bunce, and skinny Bean have joined forces, and they have Mr. Fox and his family surrounded. What they don't know is that they're not dealing with just any fox. Mr. Fox would rather die than surrender. Only the most fantastic plan can save him now.