Grab your sunscreen and your beach towel, and don't forget your book! While you're soaking up the sun, these beach reads are sure to keep you entertained. Curated by Ashley Lee.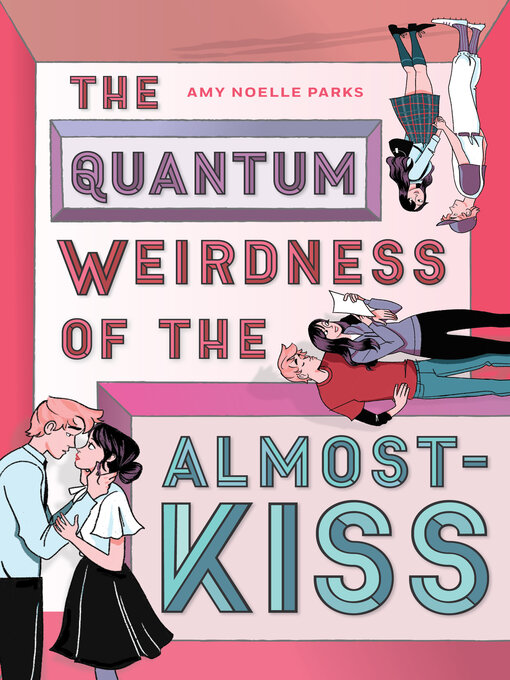 The Quantum Weirdness of the Almost-Kiss by Amy Noelle Parks
book
OverDrive ebook
hoopla ebook
hoopla audiobook
Freading ebook
A debut YA rom-com about smart girls, love-struck boys, and quantum theory.
Seventeen-year-old Evie Beckham has always been too occupied with her love of math and frequent battles with anxiety to want to date. Besides, she's always found the idea of kissing to be kind of weird. But by senior year, thanks to therapy and her friends, she's feeling braver than before. Maybe even brave enough to enter the national math and physics competition or flirt back with the new boy. Meanwhile, Evie's best friend, Caleb Covic, has always been a little in love with her. So he's horrified when he is forced to witness Evie's meet-cute with the new guy. Desperate, Caleb uses an online forum to capture Evie's interest—and it goes a little too well. Now Evie wonders how she went from avoiding romance to having to choose between two—or is it three?—boys.
---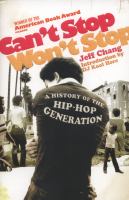 Can't Stop, Won't Stop: A History of the Hip-Hop Generation by Jeff Chang
book
Based on original interviews with DJs, rappers, graffiti writers, activists, and gang members, this work chronicles the events, the ideas, the music, and the art that marked the hip-hop generation's rise from the ashes of the 1960s into the new millennium.
---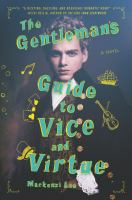 The Gentleman's Guide to Vice and Virtue by Mackenzi Lee
book
hoopla ebook
hoopla audiobook
Freading ebook
Henry "Monty" Montague was born and bred to be a gentleman, but he was never one to be tamed. The finest boarding schools in England and the constant disapproval of his father haven't been able to curb any of his roguish passions-not for gambling halls, late nights spent with a bottle of spirits, or waking up in the arms of women or men.
But as Monty embarks on his Grand Tour of Europe, his quest for a life filled with pleasure and vice is in danger of coming to an end. Not only does his father expect him to take over the family's estate upon his return, but Monty is also nursing an impossible crush on his best friend and traveling companion, Percy.
Still, it isn't in Monty's nature to give up. Even with his younger sister, Felicity, in tow, he vows to make this yearlong escapade one last hedonistic hurrah and flirt with Percy from Paris to Rome. But when one of Monty's reckless decisions turns their trip abroad into a harrowing manhunt that spans across Europe, it calls into question everything he knows, including his relationship with the boy he adores.
---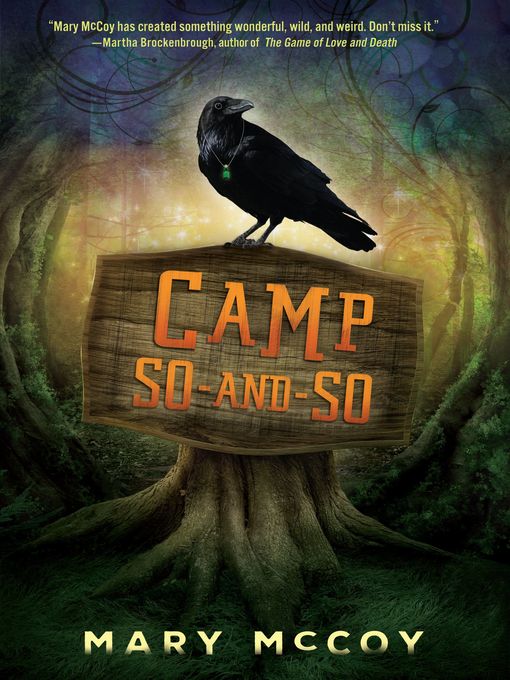 Camp So-and-So by Mary McCoy
OverDrive ebook
hoopla ebook
The letters went out in mid-February. Each letter invited its recipient to spend a week at Camp So-and-So, a lakeside retreat for girls nestled high in the Starveling Mountains. Each letter came with a glossy brochure with photographs of young women climbing rocks, performing Shakespearean theatre under the stars, and spiking volleyballs. Each letter was signed in ink by the famed and reclusive businessman and philanthropist, Inge F. Yancey IV.
By the end of the month, twenty-five applications had been completed, signed, and mailed to a post office box in an obscure Appalachian town.
Had any of these girls tried to follow the directions in the brochure and visit the camp for themselves on that day in February, they would have discovered that there was no such town and no such mountain and that no one within a fifty-mile radius had ever heard of Camp So-and-So.
---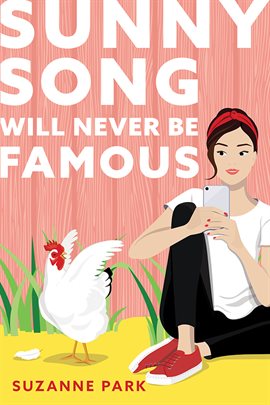 Sunny Song Will Never Be Famous by Suzanne Park
hoopla ebook
hoopla audiobook
Freading ebook
Sunny Song's Big Summer Goals:
1) Make Rafael Kim my boyfriend (finally!)
2) Hit 100K followers (almost there…)
3) Have the best last summer of high school ever
Not on Sunny's list: accidentally filming a PG-13 cooking video that goes viral (#browniegate). Extremely not on her list: being shipped off to a digital detox farm camp in Iowa (IOWA??) for a whole month. She's traded in her WiFi connection for a butter churn, and if she wants any shot at growing her social media platform this summer, she'll need to find a way back online.
But between some unexpected friendships and an alarmingly cute farm boy, Sunny might be surprised by the connections she makes when she's forced to disconnect.
---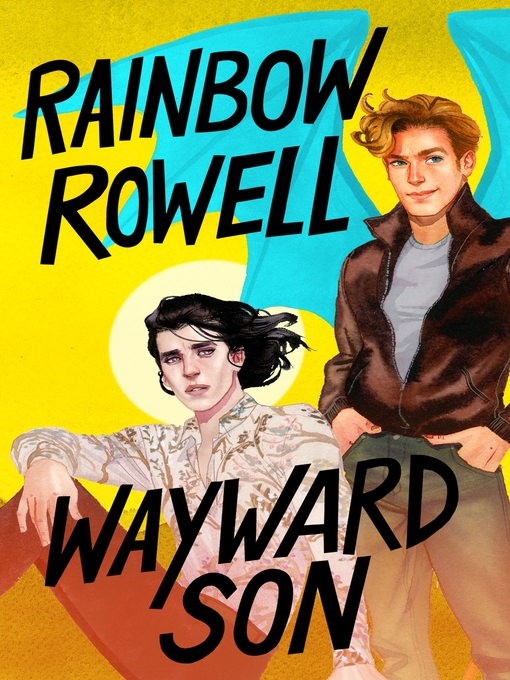 Wayward Son by Rainbow Rowell
book in large print
OverDrive ebook
OverDrive audiobook
hoopla audiobook
Simon Snow is back and he's coming to America!
The story is supposed to be over. Simon Snow did everything he was supposed to do. He beat the villain. He won the war. He even fell in love. Now comes the good part, right? Now comes the happily ever after…
So why can't Simon Snow get off the couch?
What he needs, according to his best friend, is a change of scenery. He just needs to see himself in a new light.
That's how Simon and Penny and Baz end up in a vintage convertible, tearing across the American West. They find trouble, of course. (Dragons, vampires, skunk-headed things with shotguns.) And they get lost. They get so lost, they start to wonder whether they ever knew where they were headed in the first place.
With Wayward Son, Rainbow Rowell has written a book for everyone who ever wondered what happened to the Chosen One after he saved the day. And a book for everyone who was ever more curious about the second kiss than the first. It's another helping of sour cherry scones with an absolutely decadent amount of butter.
---
Miles Morales: Spider-man by Jason Reynolds
book
OverDrive ebook
hoopla ebook
"Everyone gets mad at hustlers, especially if you're on the victim side of the hustle. And Miles knew hustling was in his veins."

Miles Morales is just your average teenager. Dinner every Sunday with his parents, chilling out playing old-school video games with his best friend, Ganke, crushing on brainy, beautiful poet Alicia. He's even got a scholarship spot at the prestigious Brooklyn Visions Academy. Oh yeah, and he's Spider Man.
But lately, Miles's spidey-sense has been on the fritz. When a misunderstanding leads to his suspension from school, Miles begins to question his abilities. After all, his dad and uncle were Brooklyn jack-boys with criminal records. Maybe kids like Miles aren't meant to be superheroes. Maybe Miles should take his dad's advice and focus on saving himself. As Miles tries to get his school life back on track, he can't shake the vivid nightmares that continue to haunt him. Nor can he avoid the relentless buzz of his spidey-sense every day in history class, amidst his teacher's lectures on the historical benefits of slavery and the modern-day prison system. But after his scholarship is threatened, Miles uncovers a chilling plot, one that puts his friends, his neighborhood, and himself at risk.
---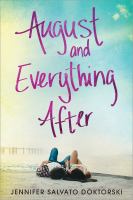 August and Everything After by Jennifer Salvato Doktorski
book
audiobook on Playaway
OverDrive ebook
hoopla ebook
hoopla audiobook
Freading ebook
Graduation can't come soon enough. Desperate for a fresh start, Quinn is eager to escape to her aunt's house on the New Jersey shore for the summer…away from teenage drama and having to answer everyone's questions about "what comes next" after high school.
Quinn can't bear to focus on the future. She doesn't even think she deserves one–not after her best friend died in a car accident that Quinn feels responsible for. But when Quinn meets Malcolm, a musician who has been trying to escape his own demons, she starts to believe in second chances.
---
Renegades by Marissa Meyer
book
OverDrive ebook
hoopla audiobook
Secret Identities.
Extraordinary Powers.
She wants vengeance. He wants justice.
The Renegades are a syndicate of prodigies—humans with extraordinary abilities—who emerged from the ruins of a crumbled society and established peace and order where chaos reigned. As champions of justice, they remain a symbol of hope and courage to everyone…except the villains they once overthrew.
Nova has a reason to hate the Renegades, and she is on a mission for vengeance. As she gets closer to her target, she meets Adrian, a Renegade boy who believes in justice—and in Nova. But Nova's allegiance is to the villains who have the power to end them both.
---
Lumberjanes: A Terrible Plan by Noelle Stevenson
graphic novel
hoopla comic
Freading comic
It's a free day at Lumberjanes camp, and the Roanoke cabin is…bored out of their skulls. With nothing to fight, the girls set themselves to earning all the badges they can that don't involve monsters or the supernatural, which is surprisingly hard! When Mal and Molly sneak off in search of real adventure, they accidentally stumble into something more than they ever bargained for.
---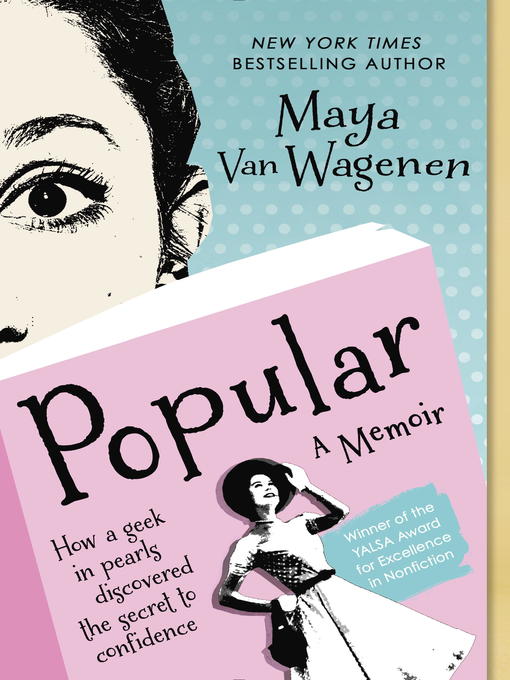 Popular: Vintage Wisdom for a Modern Geek by Maya Van Wagenen
OverDrive ebook
Can curlers, girdles, Vaseline, and a strand of pearls help a shy girl become popular? Maya Van Wagenen is about to find out.
Stuck near the bottom of the social ladder at "pretty much the lowest level of people at school who aren't paid to be here," Maya has never been popular. But before starting eighth grade, she decides to begin a unique social experiment: spend the school year following a 1950s popularity guide, written by former teen model Betty Cornell.
The real-life results are hilarious, painful, and filled with unexpected surprises. Told with humor and grace, Maya's journey offers readers of all ages a thoroughly contemporary example of kindness and self-confidence, along with a better understanding of what it means to be popular.
*All summaries courtesy of the publisher unless otherwise noted.