Read an award winner.
Awards for literary excellence are given out yearly in the library and publishing worlds. Some, like the National Book Award, Pulitzer Prize, Newbery and Caldecott Awards, are familiar. Others, like the Goodreads Choice Awards and the Book Shimmy Awards might be less so. This month, we challenge you to read a book that has won a literary award, no matter how obscure. Find recommendations for adults, teens, tweens, and children, or check out our list of literary awards. Get more information about the Read 2021 Challenge here.
Adult
The Round House by Louise Erdrich, National Book Award Winner
book
book on CD
hoopla ebook
hoopla audiobook
Freading ebook
In the spring of 1988, a woman living on a reservation in North Dakota is attacked. Geraldine Coutts is traumatized and reluctant to relive or reveal what happened, either to the police or to her husband, Bazil, and thirteen-year-old son, Joe. While his father, who is a tribal judge, endeavors to wrest justice from a situation that defies his efforts, Joe sets out to get some answers of his own. The quest takes him first to the Round House, a sacred space and place of worship for the Ojibwe. And this is only the beginning. Louise Erdrich's novel embraces tragedy, the comic, a spirit world very much present in the lives of her all-too human characters, and a tale of injustice that is, unfortunately, an authentic reflection of what happens in our own world today.
---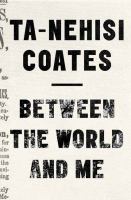 Between the World and Me by Ta-Nehisi Coates, National Book Award Winner
book
book on CD
OverDrive ebook
OverDrive audiobook
In a profound work that pivots from the biggest questions about American history and ideals to the most intimate concerns of a father for his son, Ta-Nehisi Coates offers a powerful new framework for understanding our nation's history and current crisis. Americans have built an empire on the idea of "race," a falsehood that damages us all but falls most heavily on the bodies of black women and men—bodies exploited through slavery and segregation, and, today, threatened, locked up, and murdered out of all proportion. What is it like to inhabit a black body and find a way to live within it? And how can we all honestly reckon with this fraught history and free ourselves from its burden?
Between the World and Me is Ta-Nehisi Coates' attempt to answer these questions in a letter to his adolescent son. Coates shares with his son—and readers—the story of his awakening to the truth about his place in the world through a series of revelatory experiences, from Howard University to Civil War battlefields, from the South Side of Chicago to Paris, from his childhood home to the living rooms of mothers whose children's lives were taken as American plunder. Beautifully woven from personal narrative, reimagined history, and fresh, emotionally charged reportage, Between the World and Me clearly illuminates the past, bracingly confronts our present, and offers a transcendent vision for a way forward.
---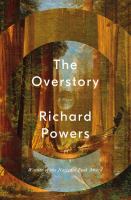 The Overstory by Richard Powers, Pulitzer Prize Winner
book
book on CD
OverDrive ebook
OverDrive audiobook
hoopla audiobook
The Overstory, winner of the 2019 Pulitzer Prize in Fiction, is a sweeping, impassioned work of activism and resistance that is also a stunning evocation of—and paean to—the natural world. From the roots to the crown and back to the seeds, Richard Powers's twelfth novel unfolds in concentric rings of interlocking fables that range from antebellum New York to the late twentieth-century Timber Wars of the Pacific Northwest and beyond. There is a world alongside ours—vast, slow, interconnected, resourceful, magnificently inventive, and almost invisible to us. This is the story of a handful of people who learn how to see that world and who are drawn up into its unfolding catastrophe.
---
Miracle Creek by Angie Kim, Edgar Award Winner
book
OverDrive ebook
OverDrive audiobook
hoopla audiobook
How far will you go to protect your family? Will you keep their secrets? Ignore their lies? In a small town in Virginia, a group of people know each other because they're part of a special treatment center, a hyperbaric chamber that may cure a range of conditions from infertility to autism. But then the chamber explodes, two people die, and it's clear the explosion wasn't an accident.
A powerful showdown unfolds as the story moves across characters who are all maybe keeping secrets, hiding betrayals. Chapter by chapter, we shift alliances and gather evidence: Was it the careless mother of a patient? Was it the owners, hoping to cash in on a big insurance payment and send their daughter to college? Could it have been a protester, trying to prove the treatment isn't safe?
---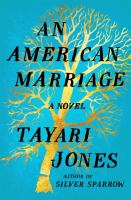 An American Marriage by Tayari Jones, Women's Prize for Fiction
book
large print book
OverDrive ebook
OverDrive audiobook
hoopla ebook
hoopla audiobook
Freading ebook
Newlyweds Celestial and Roy, the living embodiment of the New South, are settling into the routine of their life together when Roy is sent to prison for a crime he didn't commit. An insightful look into the lives of people who are bound and separated by forces beyond their control.
---
The Calculating Stars by Mary Robinette Kowal, Hugo Award
book
On a cold spring night in 1952, a huge meteorite fell to earth and obliterated much of the east coast of the United States, including Washington D.C. The ensuing climate cataclysm will soon render the earth inhospitable for humanity, as the last such meteorite did for the dinosaurs. This looming threat calls for a radically accelerated effort to colonize space, and requires a much larger share of humanity to take part in the process. Elma York's experience as a WASP pilot and mathematician earns her a place in the International Aerospace Coalition's attempts to put man on the moon, as a calculator. But with so many skilled and experienced women pilots and scientists involved with the program, it doesn't take long before Elma begins to wonder why they can't go into space, too. Elma's drive to become the first Lady Astronaut is so strong that even the most dearly held conventions of society may not stand a chance against her.
---
Artificial Condition by Martha Wells, Hugo Award
book
book on CD
OverDrive ebook
OverDrive audiobook
hoopla audiobook
Artificial Condition is the follow-up to Martha Wells's Hugo, Nebula, Alex, and Locus Award-winning, New York Times bestselling All Systems Red.
It has a dark past, one in which a number of humans were killed. A past that caused it to christen itself "Murderbot". But it has only vague memories of the massacre that spawned that title, and it wants to know more. Teaming up with a Research Transport vessel named ART (you don't want to know what the "A" stands for), Murderbot heads to the mining facility where it went rogue. What it discovers will forever change the way it thinks…
---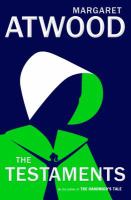 The Testaments by Margaret Atwood, Booker Prize
book
large print book
book on CD
OverDrive ebook
OverDrive audiobook
Set fifteen years after Offred stepped into an unknown fate, this sequel to "The Handmaid's Tale" relates the experiences of three female narrators from Gilead.
---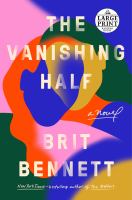 The Vanishing Half by Brit Bennett, Goodreads Choice Award
book
large print book
OverDrive ebook
OverDrive audiobook
The Vignes twin sisters will always be identical. But after growing up together in a small, southern black community and running away at age sixteen, it's not just the shape of their daily lives that is different as adults, it's everything: their families, their communities, their racial identities. Many years later, one sister lives with her black daughter in the same southern town she once tried to escape. The other secretly passes for white, and her white husband knows nothing of her past. Still, even separated by so many miles and just as many lies, the fates of the twins remain intertwined. What will happen to the next generation, when their own daughters' storylines intersect? Weaving together multiple strands and generations of this family, from the Deep South to California, from the 1950s to the 1990s, Brit Bennett produces a story that is at once a riveting, emotional family story and a brilliant exploration of the American history of passing. Looking well beyond issues of race, The Vanishing Half considers the lasting influence of the past as it shapes a person's decisions, desires, and expectations, and explores some of the multiple reasons and realms in which people sometimes feel pulled to live as something other than their origins.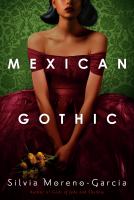 Mexican Gothic by Sylvia Moreno-Garcia, Goodreads Choice Award
book
OverDrive ebook
After receiving a frantic letter from her newly-wed cousin begging for someone to save her from a mysterious doom, Noem Taboada heads to High Place, a distant house in the Mexican countryside. She's not sure what she will find–her cousin's husband, a handsome Englishman, is a stranger, and Noem knows little about the region. Noem is also an unlikely rescuer: She's a glamorous debutante, and her chic gowns and perfect red lipstick are more suited for cocktail parties than amateur sleuthing. But she's also tough and smart, with an indomitable will, and she is not afraid: Not of her cousin's new husband, who is both menacing and alluring; not of his father, the ancient patriarch who seems to be fascinated by Noem ; and not even of the house itself, which begins to invade Noemi's dreams with visions of blood and doom. Her only ally in this inhospitable abode is the family's youngest son. Shy and gentle, he seems to want to help Noem , but might also be hiding dark knowledge of his family's past. For there are many secrets behind the walls of High Place. The family's once colossal wealth and faded mining empire kept them from prying eyes, but as Noem digs deeper she unearths stories of violence and madness. And Noem , mesmerized by the terrifying yet seductive world of High Place, may soon find it impossible to ever leave this enigmatic house behind.
Teens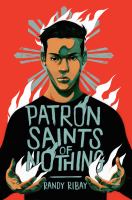 Patron Saints of Nothing by Randy Ribay, Edgar Award Winner
book
When Jay Reguero hears of his cousin Jun's death, everything changes. Although years have passed since they were last in contact, the stories about Jun just don't fit with the boy Jay knew. Hoping to uncover the truth, Jay travels to Jun's home in the Philippines, but the shocking realities of life there lead to even more questions. Can Jay find the answers he seeks?
---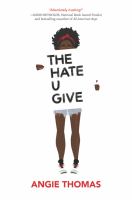 The Hate U Give by Angie Thomas, Morris Award Winner
book
OverDrive ebook
OverDrive audiobook
hoopla ebook
hoopla audiobook
Freading ebook
Sixteen-year-old Starr Carter moves between two worlds: the poor neighborhood where she lives and the fancy suburban prep school she attends. The uneasy balance between these worlds is shattered when Starr witnesses the fatal shooting of her childhood best friend Khalil at the hands of a police officer. Khalil was unarmed. Soon afterward, his death is a national headline. Some are calling him a thug, maybe even a drug dealer and a gangbanger. Protesters are taking to the streets in Khalil's name. Some cops and the local drug lord try to intimidate Starr and her family. What everyone wants to know is: what really went down that night? And the only person alive who can answer that is Starr.
---
Lumberjanes by Noelle Stevenson, Eisner Award
graphic novel
hoopla comic
At Miss Qiunzella Thiskwin Penniquiqul Thistle Crumpet's Camp for Hardcore Lady Types, things are not what they seem. Three-eyed foxes. Secret caves. Anagrams! Luckily, Jo, April, Mal, Molly, and Ripley are five rad, butt-kicking best pals determined to have an awesome summer together…and they're not gonna let a magical quest or an array of supernatural critters get in their way! The mystery keeps getting bigger, and it all begins here.
---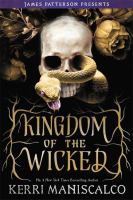 Kingdom of the Wicked by Kerri Maniscalo, Book Shimmy Award
book
OverDrive ebook
OverDrive audiobook
Emilia and her twin sister Vittoria are streghe – witches who live secretly among humans, avoiding notice and persecution. One night, Vittoria misses dinner service at the family's renowned Sicilian restaurant. Emilia soon finds the body of her beloved twin…desecrated beyond belief. Devastated, Emilia sets out to find her sister's killer and to seek vengeance at any cost-even if it means using dark magic that's been long forbidden.
Then Emilia meets Wrath, one of the Wicked-princes of Hell she has been warned against in tales since she was a child. Wrath claims to be on Emilia's side, tasked by his master with solving the series of women's murders on the island. But when it comes to the Wicked, nothing is as it seems…
---
The Ballad of Songbirds and Snakes by Suzanne Collins, Book Shimmy Award
book
OverDrive ebook
OverDrive audiobook
hoopla audiobook
It is the morning of the reaping that will kick off the tenth annual Hunger Games. In the Capitol, eighteen-year-old Coriolanus Snow is preparing for his one shot at glory as a mentor in the Games. The once-mighty house of Snow has fallen on hard times, its fate hanging on the slender chance that Coriolanus will be able to outcharm, outwit, and outmaneuver his fellow students to mentor the winning tribute.

The odds are against him. He's been given the humiliating assignment of mentoring the female tribute from District 12, the lowest of the low. Their fates are now completely intertwined – every choice Coriolanus makes could lead to favor or failure, triumph or ruin. Inside the arena, it will be a fight to the death. Outside the arena, Coriolanus starts to feel for his doomed tribute . . . and must weigh his need to follow the rules against his desire to survive no matter what it takes.
---
The Poet X by Elizabeth Acevedo, Printz Award
book
large print book
OverDrive ebook
OverDrive audiobook
hoopla ebook
hoopla audiobook
Freading ebook
Xiomara Batista feels unheard and unable to hide in her Harlem neighborhood. Ever since her body grew into curves, she has learned to let her fists and her fierceness do the talking. But Xiomara has plenty she wants to say, and she pours all her frustration and passion onto the pages of a leather notebook, reciting the words to herself like prayers—especially after she catches feelings for a boy in her bio class named Aman, who her family can never know about.
With Mami's determination to force her daughter to obey the laws of the church, Xiomara understands that her thoughts are best kept to herself. So when she is invited to join her school's slam poetry club, she doesn't know how she could ever attend without her mami finding out. But she still can't stop thinking about performing her poems. Because in the face of a world that may not want to hear her, Xiomara refuses to be silent.
---
Black Sun by Rebecca Roanhorse, Alex Award
book
OverDrive ebook
OverDrive audiobook
From the New York Times bestselling author of Star Wars: Resistance Reborn comes the first book in the Between Earth and Sky trilogy, inspired by the civilizations of the Pre-Columbian Americas and woven into a tale of celestial prophecies, political intrigue, and forbidden magic.
A god will return
When the earth and sky converge
Under the black sun
In the holy city of Tova
The winter solstice is usually a time for celebration and renewal, but this year it coincides with a solar eclipse, a rare celestial event proscribed by the Sun Priest as an unbalancing of the world. Meanwhile, a ship launches from a distant city bound for Tova and set to arrive on the solstice. The captain of the ship, Xiala, is a disgraced Teek whose song can calm the waters around her as easily as it can warp a man's mind. Her ship carries one passenger. Described as harmless, the passenger, Serapio, is a young man, blind, scarred, and cloaked in destiny. As Xiala well knows, when a man is described as harmless, he usually ends up being a villain. Crafted with unforgettable characters, Rebecca Roanhorse has created an epic adventure exploring the decadence of power amidst the weight of history and the struggle of individuals swimming against the confines of society and their broken pasts in the most original series debut of the decade.
Tweens
New Kid by Jerry Craft, Newbery Medal
book
OverDrive ebook
OverDrive audiobook
hoopla comic
hoopla audiobook
Seventh grader Jordan Banks loves nothing more than drawing cartoons about his life. But instead of sending him to the art school of his dreams, his parents enroll him in a prestigious private school known for its academics, where Jordan is one of the few kids of color in his entire grade.
As he makes the daily trip from his Washington Heights apartment to the upscale Riverdale Academy Day School, Jordan soon finds himself torn between two worlds and not really fitting into either one. Can Jordan learn to navigate his new school culture while keeping his neighborhood friends and staying true to himself
---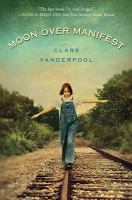 Moon Over Manifest by Clare Vanderpool, Newbery Medal
book
book on CD
OverDrive ebook
Abilene Tucker feels abandoned. Her father has put her on a train to go live with an old friend for the summer while he works a railroad job. Armed only with a few possessions, Abilene jumps off the train in Manifest, Kansas, aiming to learn about the boy her father was. Her disappointment in the worn-out old town turns to excitement when she discovers a hidden cigar box full of mementos, including letters that mention a spy called the Rattler.
---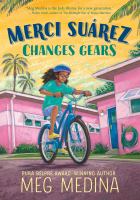 Merci Suarez Changes Gears by Meg Medina, Newbery Medal
book
Thoughtful, strong-willed sixth-grader Merci Suarez navigates difficult changes with friends, family, and everyone in between in a resonant new novel from Meg Medina. Merci Suarez knew that sixth grade would be different, but she had no idea just how different. For starters, Merci has never been like the other kids at her private school in Florida, because she and her older brother, Roli, are scholarship students. They don't have a big house or a fancy boat, and they have to do extra community service to make up for their free tuition. So when bossy Edna Santos sets her sights on the new boy who happens to be Merci's school-assigned Sunshine Buddy, Merci becomes the target of Edna's jealousy. Things aren't going well at home, either: Merci's grandfather and most trusted ally, Lolo, has been acting strangely lately – forgetting important things, falling from his bike, and getting angry over nothing. No one in her family will tell Merci what's going on, so she's left to her own worries, while also feeling all on her own at school. In a coming-of-age tale full of humor and wisdom, award-winning author Meg Medina gets to the heart of the confusion and constant change that defines middle school and the steadfast connection that defines family.
---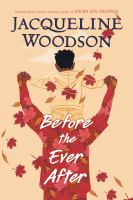 Before the Ever After by Jacqueline Woodson, Coretta Scott King Award
book
OverDrive ebook
For as long as ZJ can remember, his dad has been everyone's hero. As a charming, talented pro football star, he's as beloved to the neighborhood kids he plays with as he is to his millions of adoring sports fans. But lately life at ZJ's house is anything but charming. His dad is having trouble remembering things and seems to be angry all the time. ZJ's mom explains it's because of all the head injuries his dad sustained during his career. ZJ can understand that–but it doesn't make the sting any less real when his own father forgets his name. As ZJ contemplates his new reality, he has to figure out how to hold on tight to family traditions and recollections of the glory days, all the while wondering what their past amounts to if his father can't remember it. And most importantly, can those happy feelings ever be reclaimed when they are all so busy aching for the past?
---
The Tower of Nero by Rick Riordan, Goodreads Choice Award
book
OverDrive ebook
OverDrive audiobook
hoopla ebook
Will the Greek god Apollo, cast down to earth in the pathetic mortal form of a teenager named Lester Papadopoulos, finally regain his place on Mount Olympus?
Lester's demigod friends at Camp Jupiter just helped him survive attacks from bloodthirsty ghouls, an evil Roman king and his army of the undead, and the lethal emperors Caligula and Commodus. Now the former god and his demigod master Meg must follow a prophecy uncovered by Ella the harpy. Lester's final challenge will be at the Tower of Nero, back in New York. Will Meg have a last showdown with her father? Will this helpless form of Apollo have to face his arch nemesis, Python? Who will be on hand at Camp Half-Blood to assist? In the fifth and final installment of Rick Riordan's New York Times bestselling series, these highly anticipated questions and more will be answered for all eager demigods.
---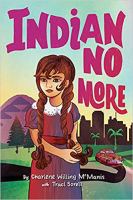 Indian No More by Charlene Willing McManis, American Indian Youth Literature Award
book
OverDrive ebook
When Regina's Umpqua tribe is legally terminated and her family must relocate from Oregon to Los Angeles, she goes on a quest to understand her identity as an Indian despite being so far from home.
---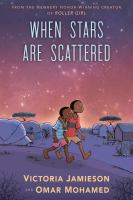 When Stars Are Scattered by Victoria Jamieson, Walter Dean Myers Award
book
Omar and his younger brother, Hassan, have spent most of their lives in Dadaab, a refugee camp in Kenya. Life is hard there: never enough food, achingly dull, and without access to the medical care Omar knows his nonverbal brother needs. So when Omar has the opportunity to go to school, he knows it might be a chance to change their future, but it would also mean leaving his brother, the only family member he has left, every day.
Heartbreak, hope, and gentle humor exist together in this graphic novel about a childhood spent waiting, and a young man who is able to create a sense of family and home in the most difficult of settings. It's an intimate, important, unforgettable look at the day-to-day life of a refugee, as told to New York Times bestselling author/artist Victoria Jamieson by Omar Mohamed, the Somali man who lived the story.
Children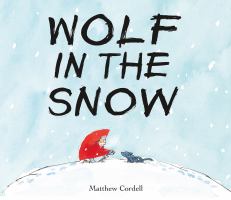 Wolf in Snow by Matthew Cordell, Caldecott Medal
book
OverDrive ebook
A girl is lost in a snowstorm. A wolf cub is lost, too. How will they find their way home?
Paintings rich with feeling tell this satisfying story of friendship and trust. Here is a book set on a wintry night that will spark imaginations and warm hearts.
---
This is Not My Hat by Jon Klassen, Caldecott Medal
book
hoopla audiobook
When a tiny fish shoots into view wearing a round blue topper (which happens to fit him perfectly), trouble could be following close behind. So it's a good thing that enormous fish won't wake up. And even if he does, it's not like he'll ever know what happened. . . . Visual humor swims to the fore as the best-selling Jon Klassen follows his breakout debut with another deadpan-funny tale.
---
The House in the Night by Susan Marie Swanson, Caldecott Medal
book
A spare, patterned text and glowing pictures explore the origins of light that make a house a home in this bedtime book for young children. Naming nighttime things that are both comforting and intriguing to preschoolers–a key, a bed, the moon–this timeless book illuminates a reassuring order to the universe.
---
I Talk Like a River by Jordan Scott, Schneider Family Book Award
book
hoopla audiobook
hoopla movie
hoopla movie with read-along
When a boy who stutters feels isolated, alone, and incapable of communicating in the way he'd like, it takes a kindly father and a walk by the river to help him find his voice. Through this powerful and uplifting story, poet Jordan Scott uses his own experiences to reveal what it's like to be a child who feels lost, lonely, or unable to fit in. Compassionate parents everywhere will recognize how they, too, can reconnect their children to the world around them.
---
Bowwow Powwow : Bagosenjige-niimi'idim by Brenda J. Child, American Indian Youth Literature Award
book
When Uncle and Windy Girl attend a powwow, Windy watches the dancers and listens to the singers. She eats tasty food and joins family and friends around the campfire. Later, Windy falls asleep under the stars. Uncle's stories inspire visions in her head: a bowwow powwow, where all the dancers are dogs. In these magical scenes, Windy sees veterans in a Grand Entry, and a visiting drum group, and traditional dancers, grass dancers, and jingle-dress dancers — all with telltale ears and paws and tails. All celebrating in song and dance. All attesting to the wonder of the powwow.
---
Crown: An Ode to the Fresh Cut by Derrick Barnes, Ezra Jack Keats Award
book
The barbershop is where the magic happens. Boys go in as lumps of clay and, with princely robes draped around their shoulders, a dab of cool shaving cream on their foreheads, and a slow, steady cut, they become royalty. That crisp yet subtle line makes boys sharper, more visible, more aware of every great thing that could happen to them when they look good: lesser grades turn into As; girls take notice; even a mother's hug gets a little tighter. Everyone notices.
A fresh cut makes boys fly.
This rhythmic, read-aloud title is an unbridled celebration of the self-esteem, confidence, and swagger boys feel when they leave the barber's chair — a tradition that places on their heads a figurative crown, beaming with jewels, that confirms their brilliance and worth and helps them not only love and accept themselves, but also take a giant step toward caring how they present themselves to the world. The fresh cuts. That's where it all begins.
---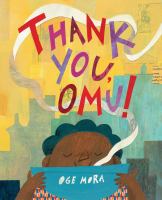 Thank You, Omu by Oge Mora, Ezra Jack Keats Award
book
When the aroma of Omu's homemade stew fills the air, her neighbors arrive, one by one, for a taste until all is gone except for her generous spirit.
Literary Award Lists