Read a book by an author you've never read before.
We know there are tons of authors out there whose books you haven't read before. While this challenge can be met with books published in any year, our list of recommendations are for books published in 2020 that you may not have had a chance to read yet. We hope this challenge will help you discover a new author! Find recommendations for adults, teens, middle graders, and children. Get more information about the Read 2021 Challenge here.
Adults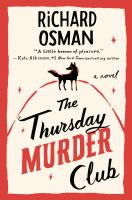 The Thursday Murder Club by Richard Osman
book
OverDrive ebook
In a peaceful retirement village, four unlikely friends meet weekly in the Jigsaw Room to discuss unsolved crimes; together they call themselves The Thursday Murder Club. When a local developer is found dead with a mysterious photograph left next to the body, the Thursday Murder Club suddenly find themselves in the middle of their first live case. As the bodies begin to pile up, can our unorthodox but brilliant gang catch the killer, before it's too late?
---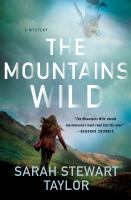 The Mountains Wild by Sarah Stewart Taylor
book
OverDrive ebook
In a series debut for fans of Tana French and Kate Atkinson, set in Dublin and New York, homicide detective Maggie D'arcy finally tackles the case that changed the course of her life. Twenty-three years ago, Maggie D'arcy's family received a call from the Dublin police. Her cousin Erin has been missing for several days. Maggie herself spent weeks in Ireland, trying to track Erin's movements, working beside the police. But it was to no avail: no trace of her was ever found. The experience inspired Maggie to become a cop. Now, back on Long Island, more than 20 years have passed. Maggie is a detective and a divorced mother of a teenager. When the Garda call to say that Erin's scarf has been found and another young woman has gone missing, Maggie returns to Ireland, awakening all the complicated feelings from the first trip: the despair and frustration of not knowing what happened to Erin; her attraction to Erin's coworker, now a professor, who never fully explained their relationship; and her determination to solve the case, once and for all. A lyrical, deeply drawn portrait of a woman – and a country – over two decades, The Mountains Wild introduces a compelling new mystery series from a mesmerizing author.
---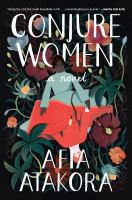 Conjure Women by Afia Atakora
book
OverDrive ebook
Conjure Women is a sweeping story that brings the world of the South before and after the Civil War vividly to life. Spanning eras and generations, it tells of the lives of three unforgettable women: Miss May Belle, a wise healing woman; her precocious and observant daughter Rue, who is reluctant to follow in her mother's footsteps as a midwife; and their master's daughter Varina. The secrets and bonds among these women and their community come to a head at the beginning of a war and at the birth of an accursed child, who sets the townspeople alight with fear and a spreading superstition that threatens their newly won, tenuous freedom.
---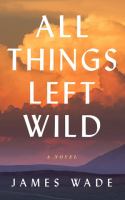 All Things Left Wild by James Wade
book
OverDrive ebook
OverDrive audiobook
After an attempted horse theft goes tragically wrong, sixteen-year-old Caleb Bentley is on the run with his mean-spirited older brother across the American Southwest at the turn of the twentieth century. Caleb's moral compass and inner courage will be tested as they travel the harsh terrain and encounter those who have carved out a life there, for good or ill.
Wealthy and bookish Randall Dawson, out of place in this rugged and violent country, is begrudgingly chasing after the Bentley brothers. With little sense of how to survive, much less how to take his revenge, Randall meets Charlotte, a woman experienced in the deadly ways of life in the West. Together they navigate the murky values of vigilante justice.
Powerful and atmospheric, lyrical and fast-paced, All Things Left Wild is a coming-of-age for one man, a midlife odyssey for the other, and an illustration of the violence and corruption prevalent in our fast-expanding country. It artfully sketches the magnificence of the American West as mirrored in the human soul.
---
Henna Artist by Alka Joshi
book
large print book
OverDrive ebook
OverDrive audiobook
hoopla audiobook
Escaping from an abusive marriage, seventeen-year-old Lakshmi makes her way alone to the vibrant 1950s pink city of Jaipur. There she becomes the most highly requested henna artist, and confidante, to the wealthy women of the upper class. But trusted with the secrets of the wealthy, she can never reveal her own.
Known for her original designs and sage advice, Lakshmi must tread carefully to avoid the jealous gossips who could ruin her reputation and her livelihood. As she pursues her dream of an independent life, she is startled one day when she is confronted by her husband, who has tracked her down these many years later with a high-spirited young girl in tow, a sister Lakshmi never knew she had. Suddenly the caution that she has carefully cultivated as protection is threatened. Still she perseveres, applying her talents and lifting up those that surround her as she does.
Vivid and compelling in its portrait of one woman's struggle for fulfillment in a society pivoting between the traditional and the modern, The Henna Artist opens a door into a world that is at once lush and fascinating, stark and cruel.
---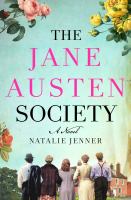 The Jane Austen Society by Natalie Jenner
book
large print book
OverDrive ebook
hoopla audiobook
Just after the Second World War, in the small English village of Chawton, an unusual but like-minded group of people band together to attempt something remarkable. One hundred and fifty years ago, Chawton was the final home of Jane Austen, one of England's finest novelists. Now it's home to a few distant relatives and their diminishing estate. With the last bit of Austen's legacy threatened, a group of disparate individuals come together to preserve both Jane Austen's home and her legacy. These people – a laborer, a young widow, the local doctor, and a movie star, among others – could not be more different and yet they are united in their love for the works and words of Austen. As each of them endures their own quiet struggle with loss and trauma, some from the recent war, others from more distant tragedies, they rally together to create the Jane Austen Society. A powerful and moving novel that explores the tragedies and triumphs of life, both large and small, and the universal humanity in us all, Natalie Jenner's The Jane Austen Society is destined to resonate with readers for years to come
---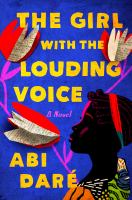 The Girl with the Louding Voice by Abi Dare
book
OverDrive ebook
The unforgettable, inspiring story of a teenage girl growing up in a rural Nigerian village who longs to get an education so that she can find her "louding voice" and speak up for herself, The Girl with the Louding Voice is a simultaneously heartbreaking and triumphant tale about the power of fighting for your dreams. Despite the seemingly insurmountable obstacles in her path, Adunni never loses sight of her goal of escaping the life of poverty she was born into so that she can build the future she chooses for herself and help other girls like her do the same. Her spirited determination to find joy and hope in even the most difficult circumstances imaginable will "break your heart and then put it back together again" (Jenna Bush Hager on The Today Show) even as Adunni shows us how one courageous young girl can inspire us all to reach for our dreams…and maybe even change the world.
---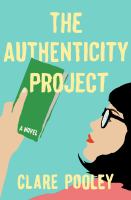 The Authenticity Project by Clare Pooley
book
OverDrive ebook
Julian Jessop, an eccentric, lonely artist and septuagenarian believes that most people aren't really honest with each other. But what if they were? And so he writes–in a plain, green journal–the truth about his own life and leaves it in his local caf . It's run by the incredibly tidy and efficient Monica, who furtively adds her own entry and leaves the book in the wine bar across the street. Before long, the others who find the green notebook add the truths about their own deepest selves and soon find each other In Real Life at Monica's Caf . The Authenticity Project's cast of characters–including Hazard, the charming addict who makes a vow to get sober; Alice, the fabulous mommy Instagrammer whose real life is a lot less perfect than it looks online; and their other new friends–is by turns quirky and funny, heartbreakingly sad and painfully true-to-life. It's a story about being brave, putting your real self forward, and finding out that it's not as scary as it seems. In fact, it looks a lot like happiness.
---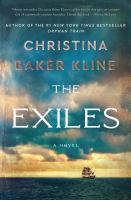 The Exiles by Christina Baker Kline
book
OverDrive ebook
Seduced by her employer's son, Evangeline, a naïve young governess in early nineteenth-century London, is discharged when her pregnancy is discovered and sent to the notorious Newgate Prison. After months in the fetid, overcrowded jail, she learns she is sentenced to "the land beyond the seas," Van Diemen's Land, a penal colony in Australia. Though uncertain of what awaits, Evangeline knows one thing: the child she carries will be born on the months-long voyage to this distant land.
During the journey on a repurposed slave ship, the Medea, Evangeline strikes up a friendship with Hazel, a girl little older than her former pupils who was sentenced to seven years transport for stealing a silver spoon. Canny where Evangeline is guileless, Hazel, a skilled midwife and herbalist, is soon offering home remedies to both prisoners and sailors in return for a variety of favors.
Though Australia has been home to Aboriginal people for more than 50,000 years, the British government in the 1840s considers its fledgling colony uninhabited and unsettled, and views the natives as an unpleasant nuisance. By the time the Medea arrives, many of them have been forcibly relocated, their land seized by white colonists. One of these relocated people is Mathinna, the orphaned daughter of the Chief of the Lowreenne tribe, who has been adopted by the new governor of Van Diemen's Land.
In this gorgeous novel, Christina Baker Kline brilliantly recreates the beginnings of a new society in a beautiful and challenging land, telling the story of Australia from a fresh perspective, through the experiences of Evangeline, Hazel, and Mathinna. While life in Australia is punishing and often brutally unfair, it is also, for some, an opportunity: for redemption, for a new way of life, for unimagined freedom. Told in exquisite detail and incisive prose, The Exiles is a story of grace born from hardship, the unbreakable bonds of female friendships, and the unfettering of legacy.
---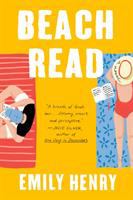 Beach Read by Emily Henry
book
OverDrive ebook
A romance writer who no longer believes in love and a literary writer stuck in a rut engage in a summer-long challenge that may just upend everything they believe about happily ever afters. Augustus Everett is an acclaimed author of literary fiction. January Andrews writes bestselling romance. When she pens a happily ever after, he kills off his entire cast. They're polar opposites. In fact, the only thing they have in common is that for the next three months, they're living in neighboring beach houses, broke, and bogged down with writer's block. Until, one hazy evening, one thing leads to another and they strike a deal designed to force them out of their creative ruts: Augustus will spend the summer writing something happy, and January will pen the next Great American Novel. She'll take him on field trips worthy of any rom-com montage, and he'll take her to interview surviving members of a backwoods death cult (obviously). Everyone will finish a book and no one will fall in love. Really.
---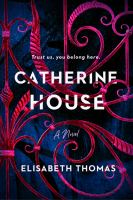 Catherine House by Elisabeth Thomas
book
OverDrive ebook
Catherine House is a school of higher learning like no other. Hidden deep in the woods of rural Pennsylvania, this crucible of reformist liberal arts study with its experimental curriculum, wildly selective admissions policy, and formidable endowment, has produced some of the world's best minds: prize-winning authors, artists, inventors, Supreme Court justices, presidents. For those lucky few selected, tuition, room, and board are free. But acceptance comes with a price. Students are required to give the House three years–summers included–completely removed from the outside world. Family, friends, television, music, even their clothing must be left behind. In return, the school promises a future of sublime power and prestige, and that its graduates can become anything or anyone they desire.
Among this year's incoming class is Ines Murillo, who expects to trade blurry nights of parties, cruel friends, and dangerous men for rigorous intellectual discipline–only to discover an environment of sanctioned revelry. Even the school's enigmatic director, Viktria, encourages the students to explore, to expand their minds, to find themselves within the formidable iron gates of Catherine. For Ines, it is the closest thing to a home she's ever had. But the House's strange protocols soon make this refuge, with its worn velvet and weathered leather, feel increasingly like a gilded prison. And when tragedy strikes, Ines begins to suspect that the school–in all its shabby splendor, hallowed history, advanced theories, and controlled decadence–might be hiding a dangerous agenda within the secretive, tightly knit group of students selected to study its most promising and mysterious curriculum.
Combining the haunting sophistication and dusky, atmospheric style of Sarah Waters with the unsettling isolation of Kazuo Ishiguro's Never Let Me Go, Catherine House is a devious, deliciously steamy, and suspenseful page-turner with shocking twists and sharp edges that is sure to leave readers breathless.
---
A Burning by Megha Majumdar
book
OverDrive ebook
After a fiery attack on a train leaves 104 people dead, the fates of three people become inextricably entangled. Jivan, a bright, striving woman from the slums looking for a way out of poverty, is wrongly accused of planning the attack because of a careless comment on Facebook. PT Sir, a slippery gym teacher from Jivan's former high school, has hitched his aspirations to a rising right wing party, and his own ascent becomes increasingly linked to Jivan's fall. Lovely, a spirited, impoverished, relentlessly optimistic hjira, who harbors dreams of becoming a Bollywood star, can provide the alibi that would set Jivan free–but her appearance in court will have unexpected consequences that will change the course of all of their lives. A novel about fate, power, opportunity, and class; about innocence and guilt, betrayal and love; and about the corrosive media cycle that manufactures falsehoods masquerading as truths, A Burning is a debut novel of exceptional power and urgency, haunting and beautiful, brutal, vibrant, and impossible to forget.
---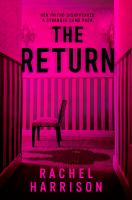 The Return by Rachel Harrison
book
OverDrive ebook
Julie is missing, and no one believes she will ever return–except Elise. Elise knows Julie better than anyone, and feels it in her bones that her best friend is out there and that one day Julie will come back. She's right. Two years to the day that Julie went missing, she reappears with no memory of where she's been or what happened to her. Along with Molly and Mae, their two close friends from college, the women decide to reunite at a remote inn. But the second Elise sees Julie, she knows something is wrong. She's emaciated, with sallow skin and odd appetites. And as the weekend unfurls, it becomes impossible to deny that the Julie who vanished two years ago is not the same Julie who came back. But then who–or what–is she?
---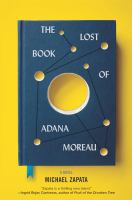 The Lost Book of Adana Moreau by Michael Zapata
book
OverDrive ebook
Freading ebook
In 1929 in New Orleans, a Dominican immigrant named Adana Moreau writes a science fiction novel. The novel earns rave reviews, and Adana begins a sequel. Then she falls gravely ill. Just before she dies, she destroys the only copy of the manuscript. Decades later in Chicago, Saul Drower is cleaning out his dead grandfather's home when he discovers a mysterious manuscript written by none other than Adana Moreau. With the help of his friend Javier, Saul tracks down an address for Adana's son in New Orleans, but as Hurricane Katrina strikes they must head to the storm-ravaged city for answers. What results is a brilliantly layered masterpiece–an ode to home, storytelling and the possibility of parallel worlds.
Teens
This is My America by Kim Johnson
book
Playaway audiobook
OverDrive ebook
Every week, seventeen-year-old Tracy Beaumont writes letters to Innocence X, asking the organization to help her father, an innocent Black man on death row. After seven years, Tracy is running out of time; her dad has only 267 days left. Then the unthinkable happens. The police arrive in the night, and Tracy's older brother, Jamal, goes from being a bright, promising track star to a "thug" on the run, accused of killing a white girl. Determined to save her brother, Tracy investigates what really happened between Jamal and Angela down at the Pike. But will Tracy and her family survive the uncovering of the skeletons of their Texas town's racist history that still haunt the present?
---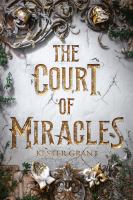 Court of Miracles by Kester Grant
book
OverDrive ebook
In the violent urban jungle of an alternate 1828 Paris, the French Revolution has failed and the city is divided between merciless royalty and nine underworld criminal guilds, known as the Court of Miracles. Eponine (Nina) Thénardier is a talented cat burglar and member of the Thieves Guild. Nina's life is midnight robberies, avoiding her father's fists, and watching over her adopted sister, Cosette (Ettie). When Ettie attracts the eye of the Tiger–the ruthless lord of the Guild of Flesh–Nina is caught in a desperate race to keep the younger girl safe. Her vow takes her from the city's dark underbelly to the glittering court of Louis XVII. And it also forces Nina to make a terrible choice; protect Ettie and set off a brutal war between the guilds, or forever lose her sister to the Tiger.
---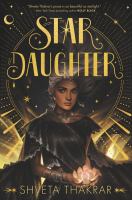 Star Daughter by Shveta Thakrar
book
OverDrive ebook
The daughter of a star and a mortal, Sheetal is used to keeping secrets. Pretending to be "normal." But when an accidental flare of her starfire puts her human father in the hospital, Sheetal needs a full star's help to heal him. A star like her mother, who returned to the sky long ago.
Sheetal's quest to save her father will take her to a celestial court of shining wonders and dark shadows, where she must take the stage as her family's champion in a competition to decide the next ruling house of the heavens. She must win, or risk never returning to Earth at all.
---
Tweet Cute by Emma Lord
book
Playaway audiobook
OverDrive ebook
A fresh, irresistible rom-com from debut author Emma Lord about the chances we take, the paths life can lead us on, and how love can be found in the opposite place you expected.

Meet Pepper, swim team captain, chronic overachiever, and all-around perfectionist. Her family may be falling apart, but their massive fast-food chain is booming — mainly thanks to Pepper, who is barely managing to juggle real life while secretly running Big League Burger's massive Twitter account. Enter Jack, class clown and constant thorn in Pepper's side. When he isn't trying to duck out of his obscenely popular twin's shadow, he's busy working in his family's deli. His relationship with the business that holds his future might be love/hate, but when Big League Burger steals his grandma's iconic grilled cheese recipe, he'll do whatever it takes to take them down, one tweet at a time. All's fair in love and cheese — that is, until Pepper and Jack's spat turns into a viral Twitter war. Little do they know, while they're publicly duking it out with snarky memes and retweet battles, they're also falling for each other in real life — on an anonymous chat app Jack built. As their relationship deepens and their online shenanigans escalate — people on the internet are shipping them — their battle gets more and more personal, until even these two rivals can't ignore they were destined for the most unexpected, awkward, all-the-feels romance that neither of them expected.
---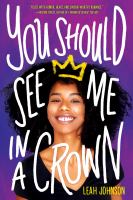 You Should See Me in a Crown by Leah Johnson
book
OverDrive ebook
hoopla audiobook
Liz Lighty has always done her best to avoid the spotlight in her small, wealthy, and prom-obsessed midwestern high school. After all, her family is black and rather poor, especially since her mother died. Instead she has concentrated on her grades and her musical ability in the hopes that it will win her a scholarship to elite Pennington College and their famous orchestra where she plans to study medicine; but, when that scholarship falls through, she is forced to turn to her school's scholarship for prom king and queen. This plunges her into the gauntlet of social media, which she hates, and leads her to discoveries about her own identity and the value of true friendships.
---
Ink in the Blood by Kim Smejkal
book
book on CD
OverDrive ebook
hoopla ebook
OverDrive audiobook
Two friends who use tattoo magic to send divine messages must rely on each other to survive when they discover the fake deity they serve is very real–and very angry. This dark and twisty YA is perfect for fans of Leigh Bardugo and Kendare Blake.
---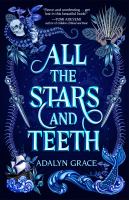 All the Stars and Teeth by Adalyn Grace
book
OverDrive ebook
She will reign.
As princess of the island kingdom Visidia, Amora Montara has spent her entire life training to be High Animancer—the master of souls. The rest of the realm can choose their magic, but for Amora, it's never been a choice. To secure her place as heir to the throne, she must prove her mastery of the monarchy's dangerous soul magic. When her demonstration goes awry, Amora is forced to flee. She strikes a deal with Bastian, a mysterious pirate: he'll help her prove she's fit to rule, if she'll help him reclaim his stolen magic.
But sailing the kingdom holds more wonder—and more peril—than Amora anticipated. A destructive new magic is on the rise, and if Amora is to conquer it, she'll need to face legendary monsters, cross paths with vengeful mermaids, and deal with a stowaway she never expected. Or risk the fate of Visidia and lose the crown forever.
---
A Song of Wraiths and Ruin by Roseanne A. Brown
book
OverDrive ebook
For Malik, the Solstasia festival is a chance to escape his war-stricken home and start a new life with his sisters in the prosperous desert city of Ziran. But when a vengeful spirit abducts his younger sister, Nadia, as payment to enter the city, Malik strikes a fatal deal: kill Karina, Crown Princess of Ziran, for Nadia's freedom.
But Karina has deadly aspirations of her own. Her mother, the Sultana, has been assassinated, her court threatens mutiny, and Solstasia looms like a knife over her neck. Grief-stricken, Karina decides to resurrect her mother through ancient magic requiring the beating heart of a king. And she knows just how to obtain one: by offering her hand in marriage to the victor of the Solstasia competition.
When Malik rigs his way into the contest, they are set on a heart-pounding course to destroy each other. But as attraction flares between them and ancient evils stir, will they be able to see their tasks to the death?
---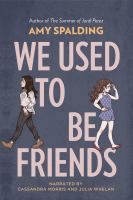 We Used to Be Friends by Amy Spalding
book
book on CD
OverDrive audiobook
Freading ebook
Told in dual timelines–half of the chapters moving forward in time and half moving backward–We Used to Be Friends explores the most traumatic breakup of all: that of childhood besties. At the start of their senior year in high school, James (a girl with a boy's name) and Kat are inseparable, but by graduation, they're no longer friends. James prepares to head off to college as she reflects on the dissolution of her friendship with Kat while, in alternating chapters, Kat thinks about being newly in love with her first girlfriend and having a future that feels wide open. Over the course of senior year, Kat wants nothing more than James to continue to be her steady rock, as James worries that everything she believes about love and her future is a lie when her high-school sweetheart parents announce they're getting a divorce. Funny, honest, and full of heart, We Used to Be Friends tells of the pains of growing up and growing apart.
---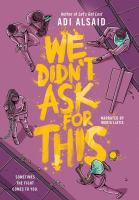 We Didn't Ask for This by Adi Alsaid
book
book on CD
Every year, lock-in night changes lives. This year, it might just change the world. Central International School's annual lock-in is legendary — and for six students, this year's lock-in is the answer to their dreams. The chance to finally win the contest. Kiss the guy. Make a friend. Become the star of a story that will be passed down from student to student for years to come. But then a group of students, led by Marisa Cuevas, stage an eco-protest and chain themselves to the doors, vowing to keep everyone trapped inside until their list of demands is met. While some students rally to the cause, others are devastated as they watch their plans fall apart. And Marisa, once so certain of her goals, must now decide just how far she'll go to attain them.
---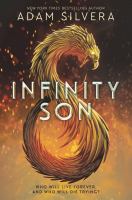 Infinity Son by Adam Silvera
book
OverDrive ebook
hoopla ebook
hoopla audiobook
Freading ebook
Growing up in New York, brothers Emil and Brighton always idolized the Spell Walkers–a vigilante group sworn to rid the world of specters. While the Spell Walkers and other celestials are born with powers, specters take them, violently stealing the essence of endangered magical creatures.
Brighton wishes he had a power so he could join the fray. Emil just wants the fighting to stop. The cycle of violence has taken a toll, making it harder for anyone with a power to live peacefully and openly. In this climate of fear, a gang of specters has been growing bolder by the day.
Then, in a brawl after a protest, Emil manifests a power of his own–one that puts him right at the heart of the conflict and sets him up to be the heroic Spell Walker Brighton always wanted to be.
Brotherhood, love, and loyalty will be put to the test, and no one will escape the fight unscathed.
Middle Graders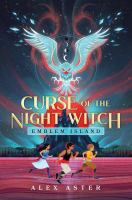 Curse of the Night Witch by Alex Aster
book
OverDrive ebook
hoopla ebook
Freading ebook
On Emblem Island all are born knowing their fate. Their lifelines show the course of their life and an emblem dictates how they will spend it.
Twelve-year-old Tor Luna was born with a leadership emblem, just like his mother. But he hates his mark and is determined to choose a different path for himself. So, on the annual New Year's Eve celebration, where Emblemites throw their wishes into a bonfire in the hopes of having them granted, Tor wishes for a different power.
The next morning Tor wakes up to discover a new marking on his skin…the symbol of a curse that has shortened his lifeline, giving him only a week before an untimely death. There is only one way to break the curse, and it requires a trip to the notorious Night Witch.
With only his village's terrifying, ancient stories as a guide, and his two friends Engle and Melda by his side, Tor must travel across unpredictable Emblem Island, filled with wicked creatures he only knows through myths, in a race against his dwindling lifeline.
---
Stand Up, Yumi Chung by Jessica Kim
book
OverDrive ebook
On the outside, Yumi Chung suffers from #shygirlproblems, a perm-gone-wrong, and kids calling her "Yu-MEAT" because she smells like her family's Korean barbecue restaurant. On the inside, Yumi is ready for her Netflix stand-up special. Her notebook is filled with mortifying memories that she's reworked into comedy gold. All she needs is a stage and courage. Instead of spending the summer studying her favorite YouTube comedians, Yumi is enrolled in test-prep tutoring to qualify for a private school scholarship, which will help in a time of hardship at the restaurant. One day after class, Yumi stumbles on an opportunity that will change her life: a comedy camp for kids taught by one of her favorite YouTube stars. The only problem is that the instructor and all the students think she's a girl named Kay Nakamura–and Yumi doesn't correct them. As this case of mistaken identity unravels, Yumi must decide to stand up and reveal the truth or risk losing her dreams and disappointing everyone she cares about.
---
Ghost Squad by Claribel A. Ortega
book
OverDrive ebook
For Lucely Luna, ghosts are more than just the family business.
Shortly before Halloween, Lucely and her best friend, Syd, cast a spell that accidentally awakens malicious spirits, wreaking havoc throughout St. Augustine. Together, they must join forces with Syd's witch grandmother, Babette, and her tubby tabby, Chunk, to fight the haunting head-on and reverse the curse to save the town and Lucely's firefly spirits before it's too late.
With the family dynamics of Coco and action-packed adventure of Ghostbusters, Claribel A. Ortega delivers both a thrillingly spooky and delightfully sweet debut novel.
---
Race to the Sun by Rebecca Roanhorse
book
OverDrive ebook
OverDrive audiobook
hoopla audiobook
Guided by her Navajo ancestors, seventh-grader Nizhoni Begay discovers she is descended from a holy woman and destined to become a monsterslayer, starting with the evil businessman who kidnapped her father.
---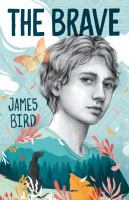 The Brave by James Bird
book
OverDrive ebook
Collin can't help himself—he has a unique condition that finds him counting every letter spoken to him. It's a quirk that makes him a prime target for bullies, and a continual frustration to the adults around him, including his father.
When Collin is asked to leave yet another school, his dad decides to send him to live in Minnesota with the mother he's never met. She is Ojibwe, and lives on a reservation. Collin arrives in Duluth with his loyal dog, Seven, and quickly finds his mom and his new home to be warm, welcoming, and accepting of his condition.
Collin's quirk is matched by that of his neighbor, Orenda, girl who lives mostly in her treehouse and believes she is turning into a butterfly. With Orenda's help, Collin works hard to overcome his challenges. His real test comes when he must step up for his new friend and trust his new family.
---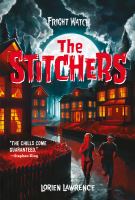 The Stitchers by Lorien Lawrence
book
OverDrive ebook
hoopla ebook
hoopla audiobook
Freading ebook
Something strange is happening on Goodie Lane. Thirteen-year-old Quinn Parker knows that there's something off about her neighbors. She calls them "the Oldies" because they've lived on Goodie Lane for as long as anyone can remember, but they never seem to age. Are they vampires? Or aliens? Or getting secret experimental surgeries? Or is Quinn's imagination just running wild again? If her dad were still around, he'd believe her. When he was alive, they'd come up with all sorts of theories about the Oldies. Now, Quinn's determined to keep the investigation going with the help of Mike, her neighbor and maybe-crush. They'll have to search for clues and follow the mystery wherever it leads, even if it's to the eerie pond at the end of the street that's said to have its own sinister secrets. But the Oldies are on to them. And the closer Quinn and Mike get to uncovering the answers, the more they realize just how terrifying the truth may be.
---
The Wolf of Cape Fen by Juliana Brandt
book
OverDrive ebook
hoopla ebook
First Frost has touched Cape Fen, and that means Baron Dire has returned. For as long as anyone can remember, the baron has haunted the town, striking magical bargains and demanding unjust payment in return. Sisters Eliza and Winnie Serling know better than to bargain with Dire, lest they find themselves hunted by the Baron's companion, the Wolf.
Then, without warning, the Wolf attacks Winnie. The Serling sisters manage to escape, but they know the Wolf will be back.The Wolf only hunts those who owe Baron Dire payment.
Eliza refuses to lose her sister. If she can learn the truth, she might be able to save Winnie. But learning the truth will put her own life in danger.
---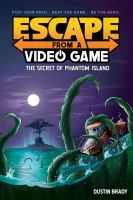 The Secret of Phantom Island (Escape from a Video Game series) by Dustin Brady
book
OverDrive ebook
Freading ebook
Cooper Hawke and the Secret of Phantom Island is the greatest video game nobody has ever played. The treasure-hunting adventure was supposed to set a new standard for gaming. Then, just one month before its release date, it fell off the face of the earth. Now, for the first time, you get a chance to play the mysterious game – from the inside. As you outsmart enemies, solve puzzles, and explore the island's hidden areas, you'll discover that there's more to this game than the world realized. Escape from a Video Game is an innovative pick-your-plot story that promises two adventures for the price of one! The main adventure builds critical thinking skills by rewarding young readers for solving puzzles and making sound choices with non-stop action and huge plot twists. Once readers beat the video game within the book, they'll get a chance to hunt for every possible ending. Finding all the book's endings reveals a code that readers can use to unlock a secret story online. Fans of the best-selling Trapped in a Video Game series, as well as new readers, will quickly come to appreciate the page-turning action to uncover more secrets about the mysterious video game company Bionosoft.
---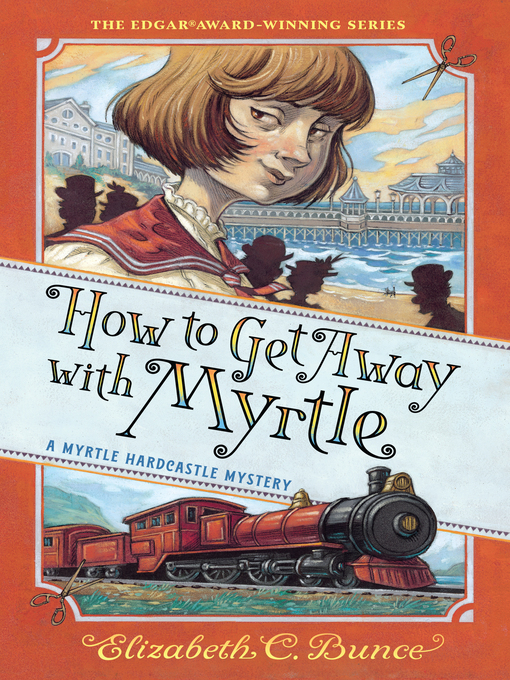 How to Get Away with Myrtle (A Myrtle Hardcastle Mystery) by Elizabeth Bunce
book
OverDrive ebook
hoopla ebook
Freading ebook
Myrtle Hardcastle has no desire to go on a relaxing travel excursion with her aunt Helena when there are More Important things to be done at home, like keeping close tabs on criminals and murder trials. Unfortunately, she has no say in the matter. So off Myrtle goes—with her governess, Miss Judson, and cat, Peony, in tow—on a fabulous private railway coach headed for the English seaside.
Myrtle is thrilled to make the acquaintance of Mrs. Bloom, a professional insurance investigator aboard to protect the priceless Northern Lights tiara. But before the train reaches its destination, both the tiara and Mrs. Bloom vanish. When Myrtle arrives, she and Peony discover a dead body in the baggage car. Someone has been murdered—with Aunt Helena's sewing shears.
The trip is derailed, the local police are inept, and Scotland Yard is in no rush to arrive. What's a smart, bored Young Lady of Quality stranded in a washed-up carnival town to do but follow the evidence to find out which of her fellow travelers is a thief and a murderer?
---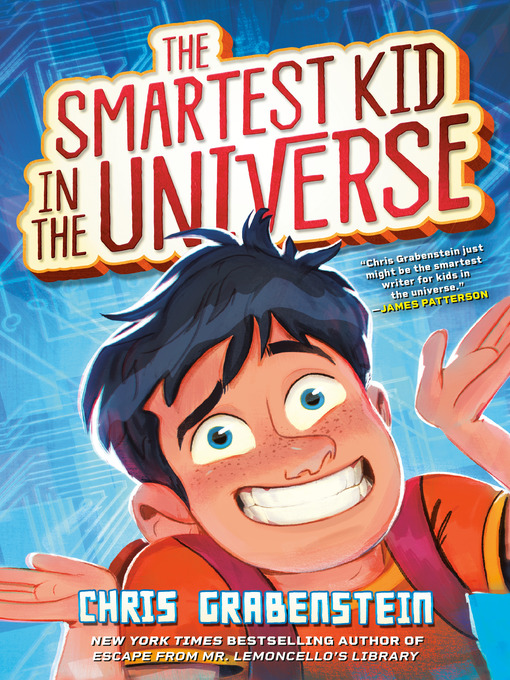 The Smartest Kid in the Universe by Chris Grabenstein
OverDrive ebook
OverDrive audiobook
12 year old Jake's middle school is about to be shut down—unless Jake and his friends can figure out how to save it. When Jake spies a bowl of jellybeans at the hotel where his mom works, he eats them. But those weren't just jellybeans. One of the scientists at his mom's conference is developing the world's first ingestible information pills. And THAT'S what Jake ate.
Before long, Jake is the smartest kid in the universe. But the pills haven't been tested yet. And when word gets out about this new genius, people want him. The government. The mega corporations. Not all of them are good people! Can Jake navigate the ins and outs of his newfound geniusdom (not to mention the ins and outs of middle school) and use his smarts to save his school? BONUS! Includes extra brainteasers to test your smarts!
---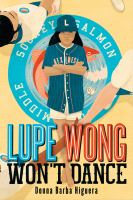 Lupe Wong Won't Dance by Donna Barba Higuera
book
OverDrive ebook
My gym shorts burrow into my butt crack like a frightened groundhog.

Don't you want to read a book that starts like that??

Lupe Wong is going to be the first female pitcher in the Major Leagues.

She's also championed causes her whole young life. Some worthy…like expanding the options for race on school tests beyond just a few bubbles. And some not so much…like complaining to the BBC about the length between Doctor Who seasons.

Lupe needs an A in all her classes in order to meet her favorite pitcher, Fu Li Hernandez, who's Chinacan/Mexinese just like her. So when the horror that is square dancing rears its head in gym? Obviously she's not gonna let that slide.
Children's Picture Books & Chapter Books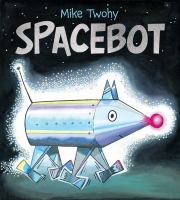 Spacebot by Mike Twohy
book
When a mysterious visitor arrives in the night from outer space, it's up to the family dog to determine if they're friend or foe. This rhyming read-aloud by award-winning author-illustrator Mike Twohy will surprise and delight young readers. One quiet evening, a dog is settling down inside his family's house when a strange rumbling emerges from the sky. Electric energy surges and makes everything start to vibrate, including the family dog. When he darts outside to investigate, a UFO appears. Beep Beep. Is it friend or foe? Over the course of the night, the dog might just make an unexpected friend in this story about seeing things from others' points of view and unlikely friendship.
---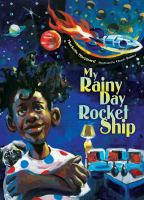 My Rainy Day Rocket Ship by Markette Sheppard
book
Rainy days are no match for this little astronaut, who uses everyday household items–and his super imagination–to build the perfect rocket ship for an indoor adventure to another galaxy, where not even the sky is the limit.
---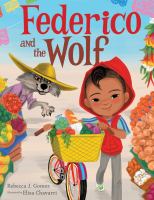 Federico and the Wolf by Rebecca J. Gomez
book
Clever Federico outsmarts el lobo in this fresh and funny Mexican-American take on Little Red Riding Hood.
---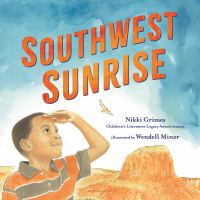 Southwest Sunrise by Nikki Grimes
book
OverDrive ebook
The beauty of the natural world is just waiting to be discovered.
When Jayden touches down in New Mexico, he's uncertain how this place could ever be home. But if he takes a walk outside, he just might find something glorious.
Flowers in bright shades . . .
Birds and lizards and turtles, all with a story to tell . . .
Red rock pillars towering in the distance . . .
Turquoise sky as far as the eye can see . . .
Perhaps this place could be home after all.
Gorgeously poetic and visually stunning, this story from acclaimed creators Nikki Grimes and Wendell Minor celebrates the beauty of the Southwest as a young boy sees it for the very first time.
---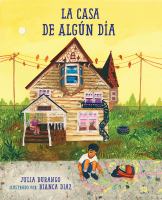 La Casa de Algun Dia by Julia Durango
book
Esta nueva edici n en espa ol cuenta la historia de un ni o que organiza a los vecinos de su comunidad para trabajar de voluntarios para reparar la casa de una amiga suya que es anciana. Wilson sue a con todas las reparaciones que hay que hacerle a la casa de su amiga Gigi para que la anciana viva m s c modamente. Wilson les presenta su idea a varios miembros de su comunidad, entre ellos el bibliotecario, el heladero y el maestro. Finalmente, la casa de Gigi es seleccionada para participar en un proyecto de renovaci n de la comunidad, y todo el vecindario se junta para llevar a cabo un generoso acto de servicio comunitario.
A new Spanish edition: a boy organizes neighbors in his community to volunteer to fix up his elderly friend's home. Wilson dreams about all the repairs he would like to make to his neighbor Gigi's house so that his elderly friend will be more comfortable. After Wilson discusses his plans with several members of his community (including a librarian, mail carrier, and teacher), Gigi's house is selected for a community renovation project, and the whole neighborhood comes together in a selfless act of community service.
---
---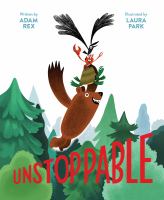 Unstoppable by Adam Rex
book
A funny fable about perspective, teamwork, and learning that our whole society is based on appreciating what makes each one of us special.
---
That's My Carrot! By Il Sung Na
book
When two rabbits find a giant carrot growing between their yards, they do the only thing that makes sense: they argue over whose carrot it is. One rabbit brings a shovel to dig it out, and the other rabbit brings a spade. Next comes the bulldozers and backhoes and cranes . . . and when the dust settles, the carrot is gone Now, it will be up to the rabbits to join forces and find the giant carrot, and build a friendship along the way.
---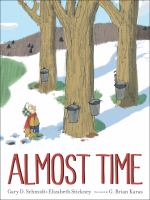 Almost Time by Gary D. Schmidt
book
Ethan eagerly anticipates making maple syrup with his father, but it will not be time until the days are warmer, the nights shorter, and Ethan's loose tooth falls out. A tender father-and-son story about the passage of time, the arrival of spring, and the excitement of reaching a goal.
---
A New Green Day by Antoinette Portis
book
Explore nature through evocative riddles and bold imagery that take the reader from day to night and back again.
Who scribbles on the sidewalk with glistening ink? Snail!
Who's a comma in a long, long sentence of a stream? Tadpole!
Active readers will delight in the clever language and striking illustrations. On each spread, children will solve riddles about the familiar animals, plants and the weather that one child encounters outdoors throughout a whole day.
---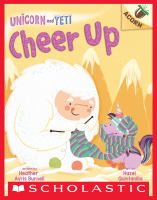 Cheer Up by Heather Ayris Burnell
book
This series is part of Scholastic's early reader line, Acorn, aimed at children who are learning to read. With easy-to-read text, a short-story format, plenty of humor, and full-color artwork on every page, these books will boost reading confidence and fluency.
Unicorn has a gift for Yeti. Yeti does not have one to give to Unicorn. Yeti loves to crunch icicles. Unicorn wants to try crunching them, too. Yeti thinks the dark forest is pretty. Maybe Unicorn needs to see the forest from a different perspective? These sparkly, laugh-out-loud stories with full-color artwork and easy-to-read text throughout are perfect for new readers.
---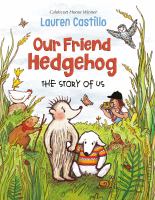 Our Friend Hedgehog by Lauren Castillo
book
Sometimes you make a friend,
and it feels like you have known that friend your entire life. . . . Hedgehog lives on a teeny-tiny island with only her stuffed dog, Mutty, for company. When a great storm carries Mutty away, she embarks on a quest to find her friend. Following the trail of clues Mutty left behind, brave Hedgehog meets a wiggly Mole, a wordy Owl, a curmudgeonly Beaver, a scatterbrained Hen and Chicks, and a girl who's new to the neighborhood, Annika May. With bravery and teamwork, there's nothing that can stop these seven from finding Mutty, but along the way they discover something even more important: each other.
---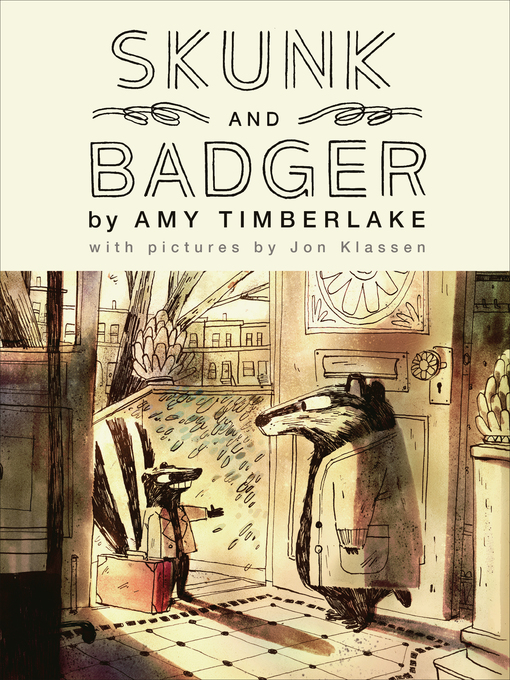 Skunk and Badger by Amy Timberlake
OverDrive ebook
Freading ebook
No one wants a skunk.

They are unwelcome on front stoops. They should not linger in Important Rock Rooms. Skunks should never, ever be allowed to move in. But Skunk is Badger's new roommate, and there is nothing Badger can do about it.

When Skunk plows into Badger's life, everything Badger knows is upended. Tails are flipped. The wrong animal is sprayed. And why-oh-why are there so many chickens?

"Nooooooooooooooooooooo!"

Newbery Honor author Amy Timberlake spins the first tale in a series about two opposites who need to be friends.
---
The Secret Time Machine and the Gherkin Switcheroo by Simone Lia
book
OverDrive ebook
hoopla audiobook
Marcus is in trouble. He didn't think his friend Laurence would actually believe him when he said that his super brainy aunt built the very first time machine. He only made up the story in a spur-of-the-moment bid to win a silly argument! Now how on earth will he make the story come true?
---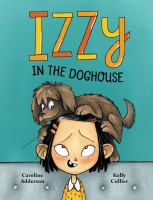 Izzy in the Doghouse by Caroline Adderson
book
OverDrive ebook
hoopla ebook
Isabel and Zoë are favorite friends–most of the time. They have side-by-side cubbies at school. They never take off their friendship bracelets. And they make each other laugh like nobody else. But some of the time, Isabel isn't Zoë's favorite friend at all. Because some of the time, the fun things they do end in a no-fun way. Like how they've been sent to the principal's office because of Isabel's shenanigans with some kindergartners. Now Zoë is mad at Isabel, and Isabel is miserable. Isabel is trying everything to win her friend back. Will getting a new puppy help Isabel mend her friendship with Zoë?